Make Winter Your Season at the Momentary (2021-2022)

It's officially sweater weather! While we do love a good patio drink, we're ready to move inside and stay warm with a new exhibition, fun events, shopping, and socializing among today's visual, performing, and culinary arts. Keep reading to learn more about what you can expect at the Momentary. We can't wait to welcome you this winter!
New Art & Last Chances
Discover In Some Form or Fashion!
On view now through March 27, 2022
The Galleries are bursting at the seams with the art of In Some Form or Fashion. This Momentary-wide exhibition features the work of six contemporary artists—Pia Camil, Martine Gutierrez, Eric N. Mack, Troy Montes-Michie, Simphiwe Ndzube, and Wendy Red Star—each exploring the intersections of art and fashion through installations inspired by our space. See garments in all their forms and consider your own relationship to clothing and cycles of consumption.
In Some Form or Fashion is free to view; no tickets required.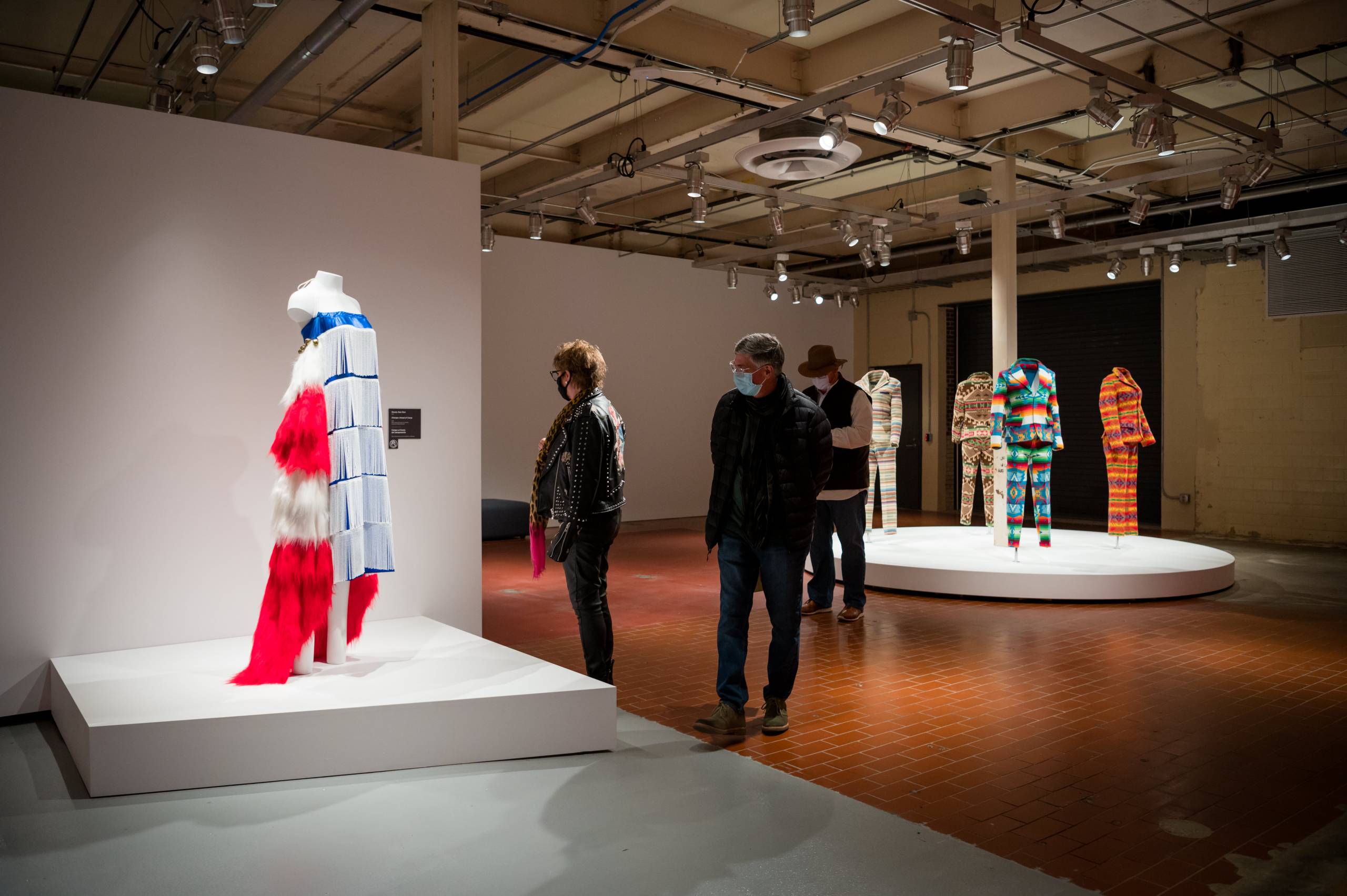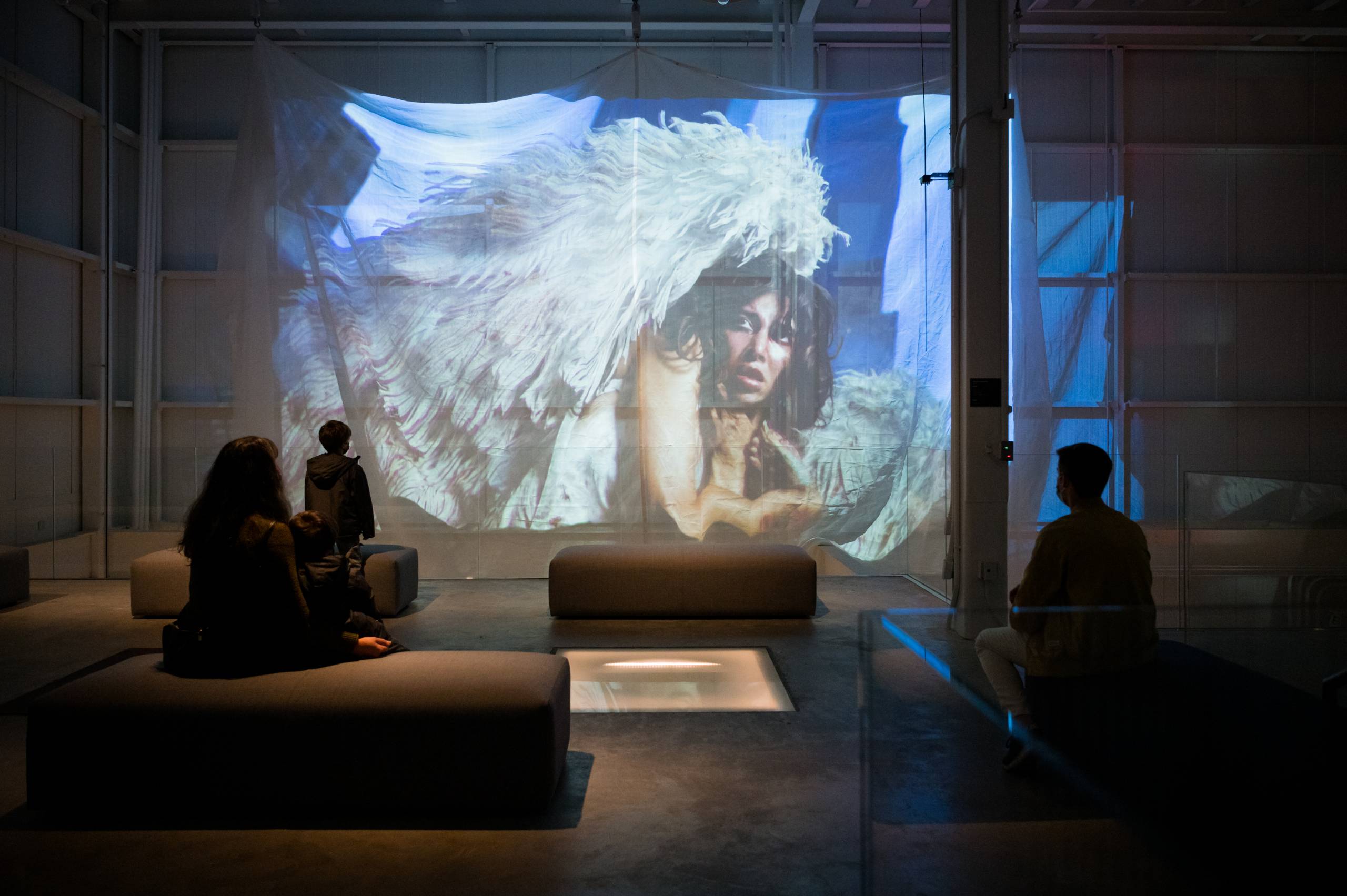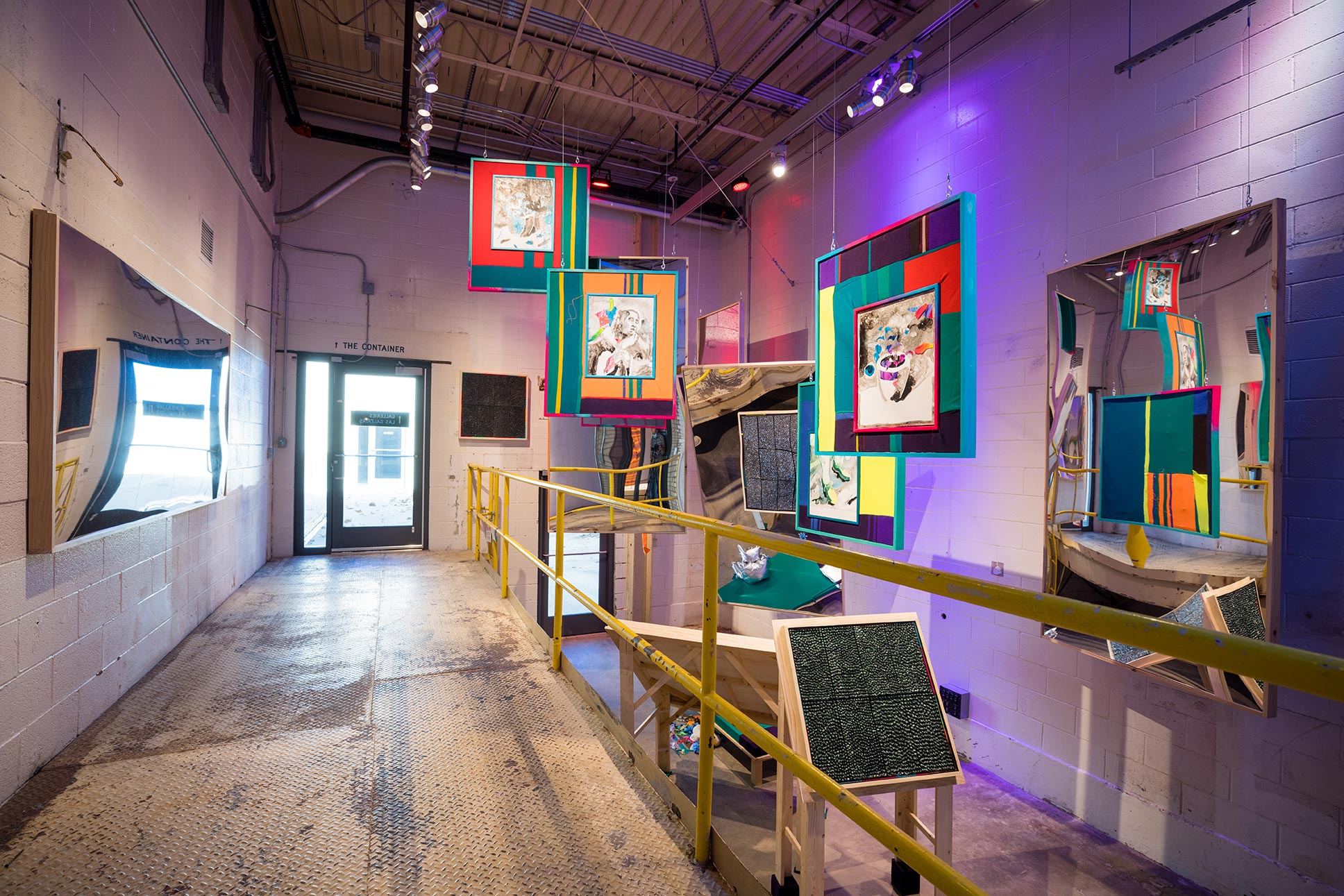 A New Installation by Rashawn Griffin
After spending several weeks in residence at the Momentary in 2021, Kansas City-based artist Rashawn Griffin was inspired by the challenges and possibilities posed by the space's unique architecture, prompting the question: "how can I paint this room without actually painting it?"
The end result is called we no longer recognize the backs of our hands, an immersive installation of panels and objects, including mirrors, wooden frames, and pictorial paintings, that form a bridge between painting and sculpture.
This installation is free to view in Room 122.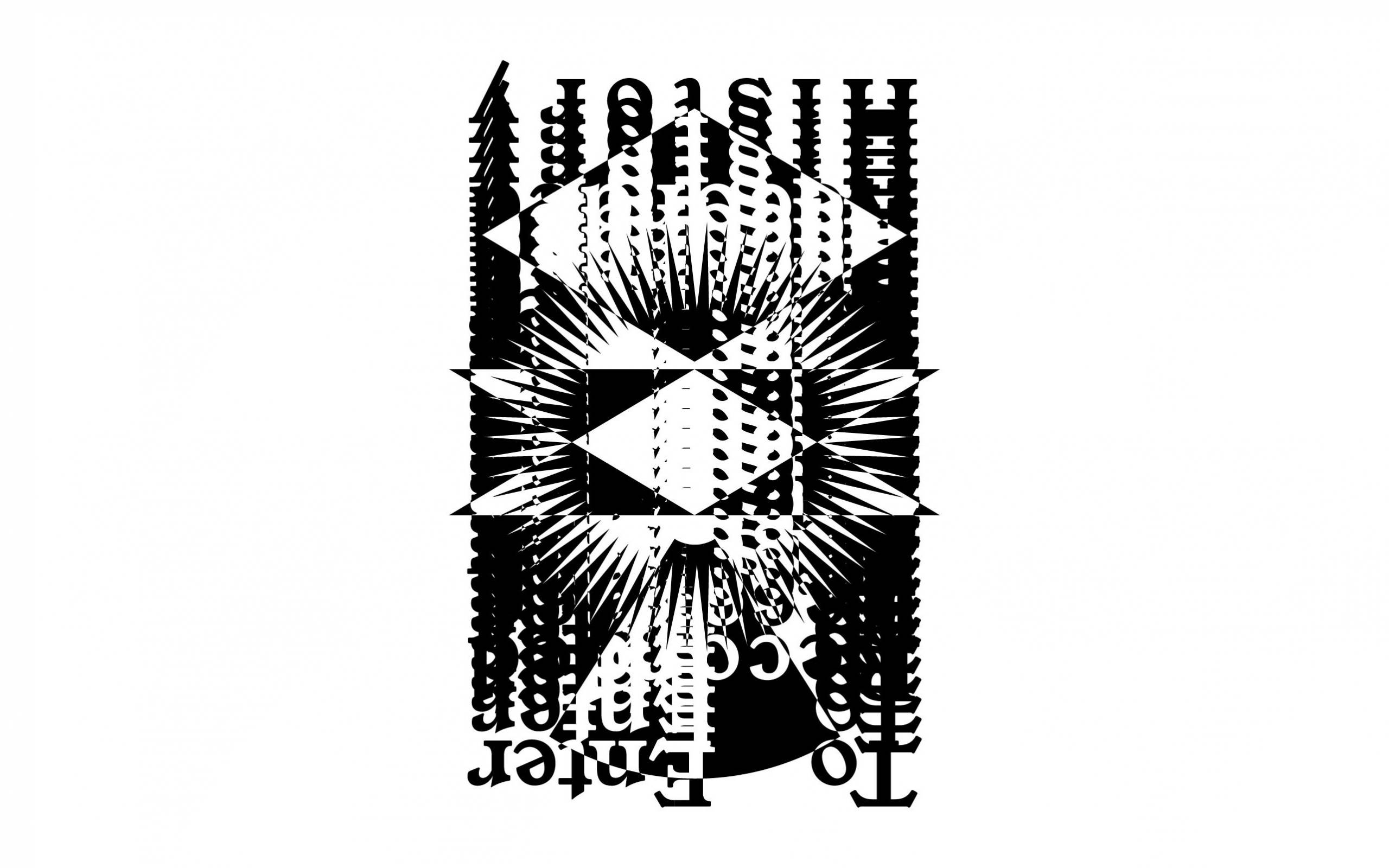 See the newest Momentary Flag Project work by Neka King
In the spirit of our adaptive reuse architecture, the Momentary Flag Project offers a rotating series of artist-designed flags that are raised on the factory's historic flag pole. The series asks artists to explore the symbolic resonance of flags and consider how they shape our understanding of place and identity. Inspired by a phrase in the Momentary's report on the history of its site, Neka King's To Enter Recorded History visually and conceptually examines the power of language. Spend some time with it on the E St. side of the building!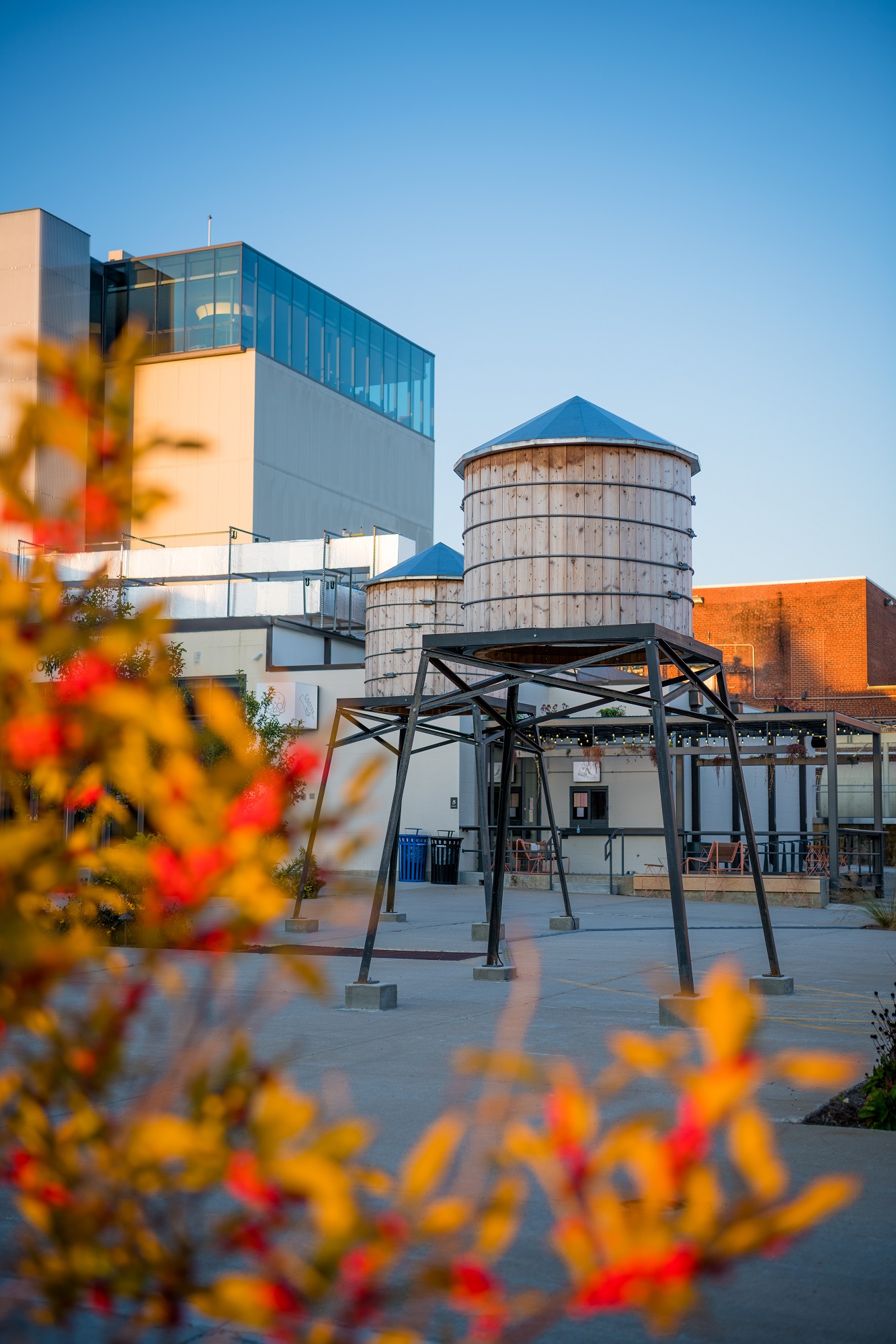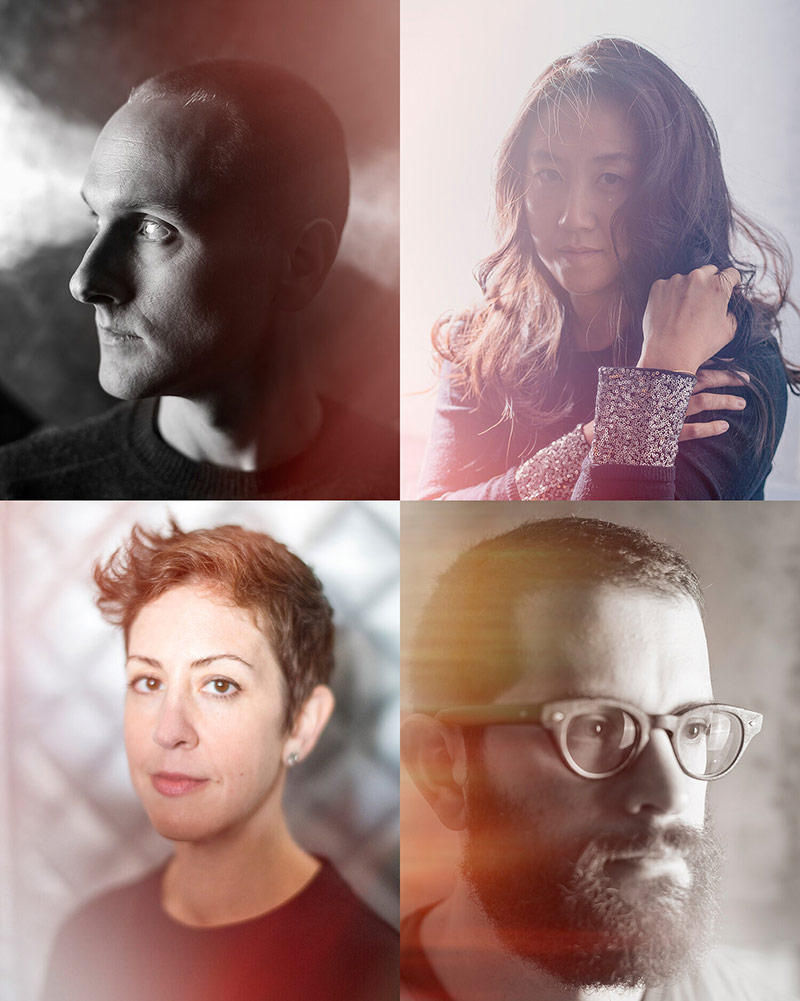 Treat your ears to Michael Gordon's Material, performed by Yarn/Wire
Friday, January 28, 8 pm
Saturday, January 29, 2 pm & 8 pm
The "fearless" (Time Out NY) New York-based percussion and piano quartet Yarn/Wire joins us at the Momentary for the regional premiere of Micheal Gordon's Material, a composition inspired by the sounds of construction outside the iconic American composer's TriBeCa apartment that transforms a solitary piano into something simultaneously utilitarian and otherworldly. Through hammering, strumming, and pounding Yarn/Wire creates a construction site of industrial harmonies and rhythm.
Learn more and get tickets here.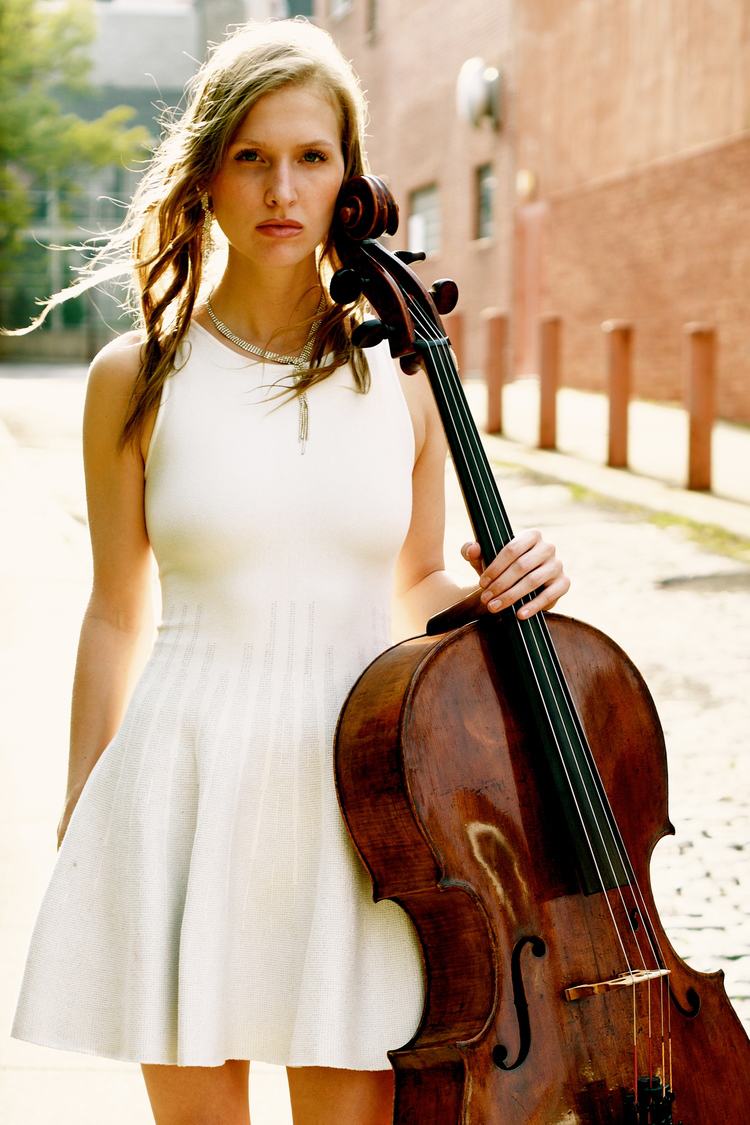 Enjoy a night of cello with Arlen Hlusko
Friday, February 4, 8 pm
Inspired by the recent pandemic lockdown, internationally acclaimed Canadian cellist Arlen Hlusko will perform a program of solo cello works, most of which were written in isolation and are centered around the themes of loss, hope, and community.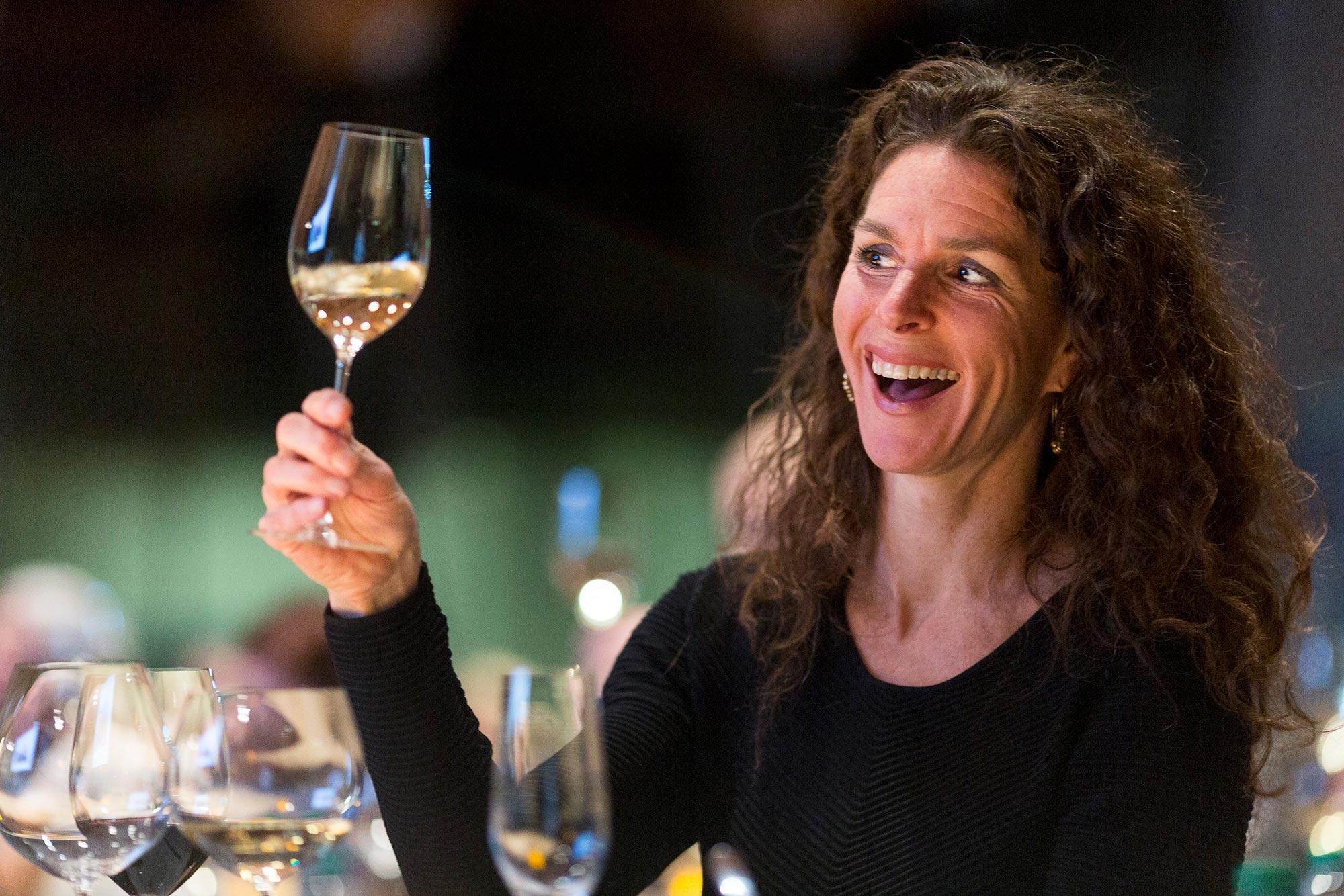 Drink wine at our Riedel Wine Tasting Experience
Thursday, February 10, 6 to 8 pm
A fun and educational evening of wine, food, and great company awaits! Each tasting will feature a top-tier Sean Minor wine (Cabernet Sauvignon, Sauvignon Blanc, Chardonnay, and Pinot Noir) and be accompanied by small plates curated by chef Timothy Ordway. Guests will take home their own four-glass set of Riedel glassware, as well as a whole new outlook on wine.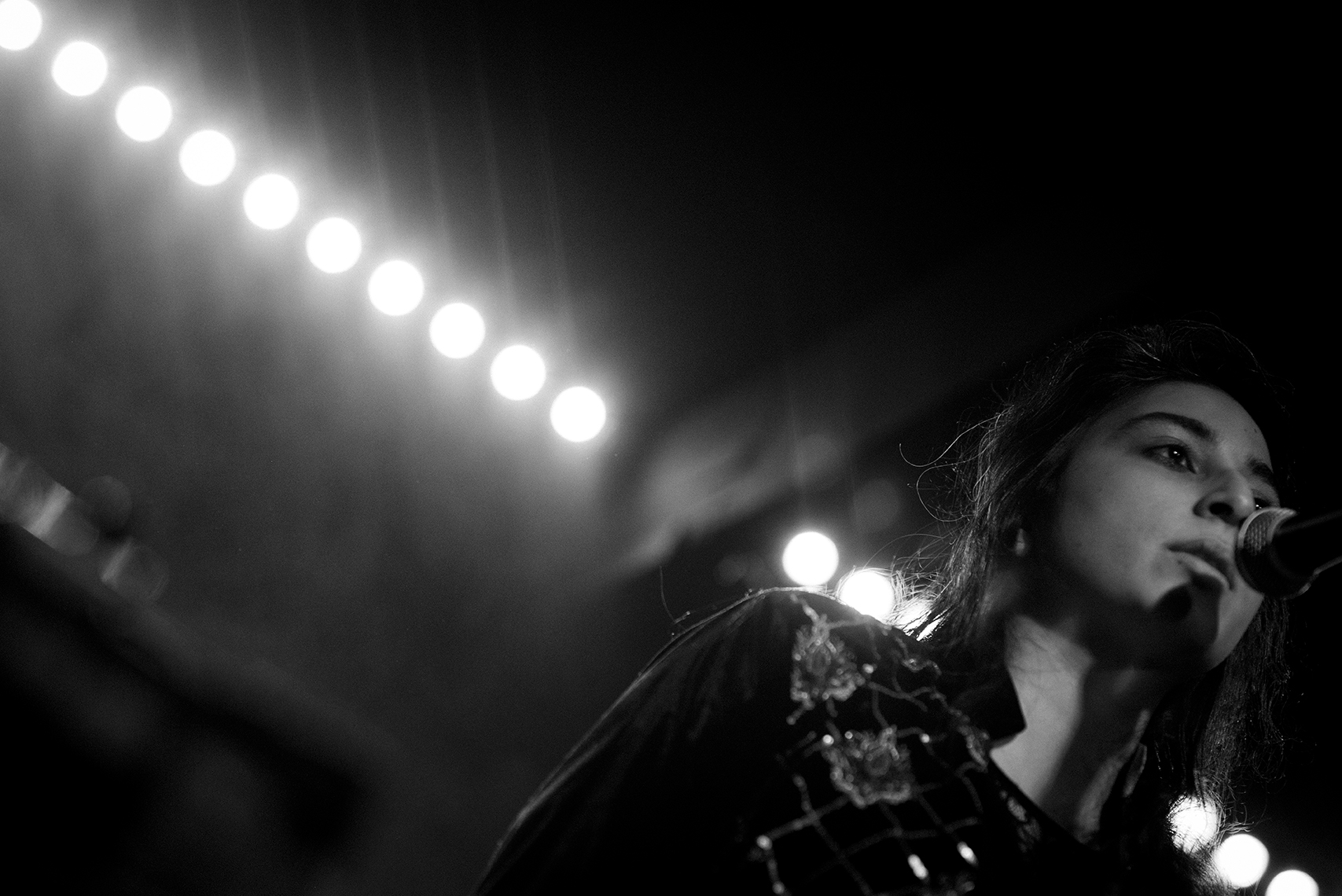 Don't Miss 2022 Grammy-nominated artist Arooj Aftab at the Momentary
Friday, February 25, 8 pm
Embrace the beauty of the in-between with Grammy-nominated vocalist, composer, and producer Arooj Aftab! Drawing from a deep emotional reservoir, her soulful and entrancing voice unites classical Urdu poetry, American Jazz, and modern composition into something utterly unique. She is nominated for two 2022 Grammys and will be performing at this year's Coachella Music Festival. Don't miss this unforgettable performance at the Momentary!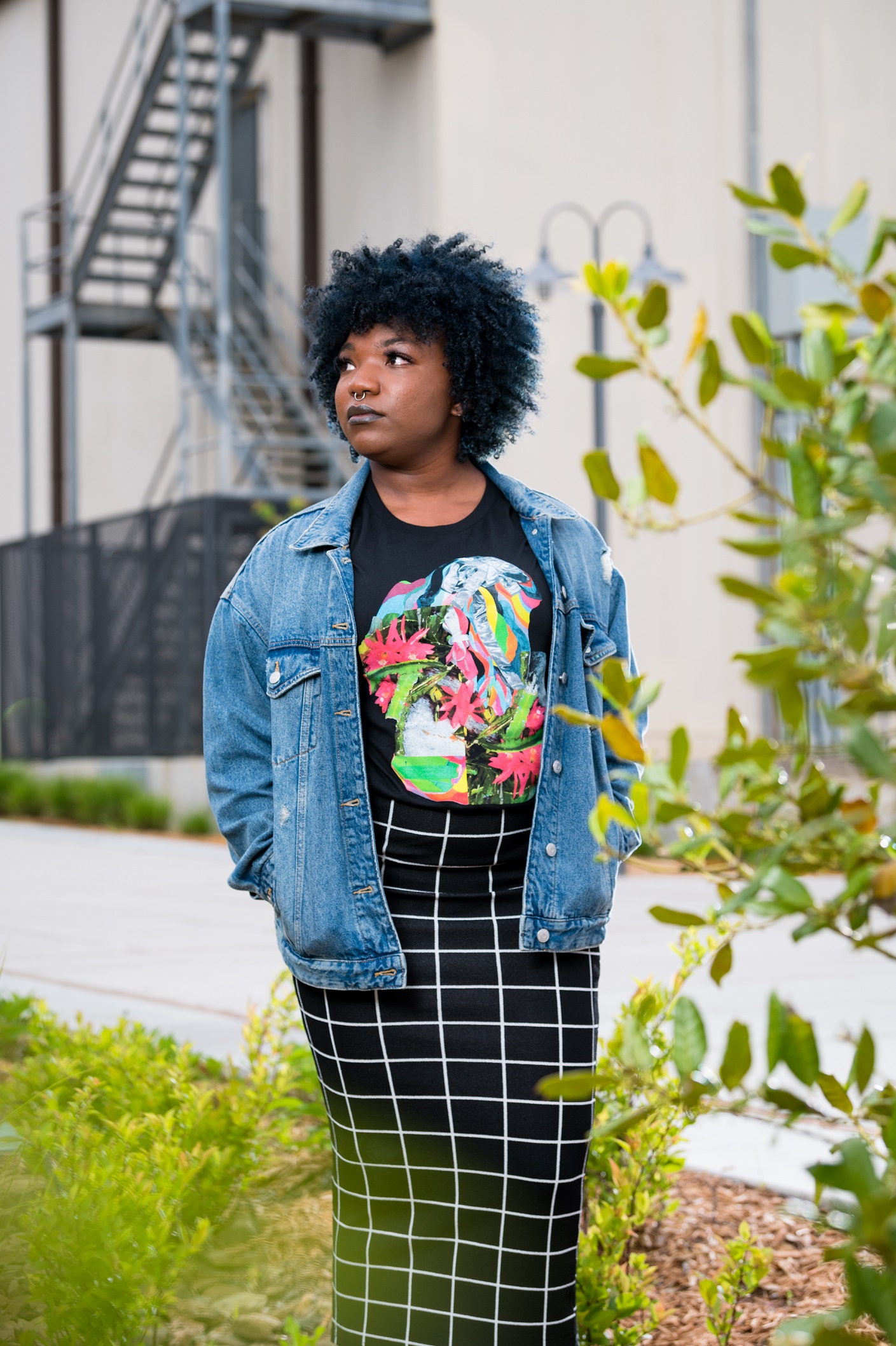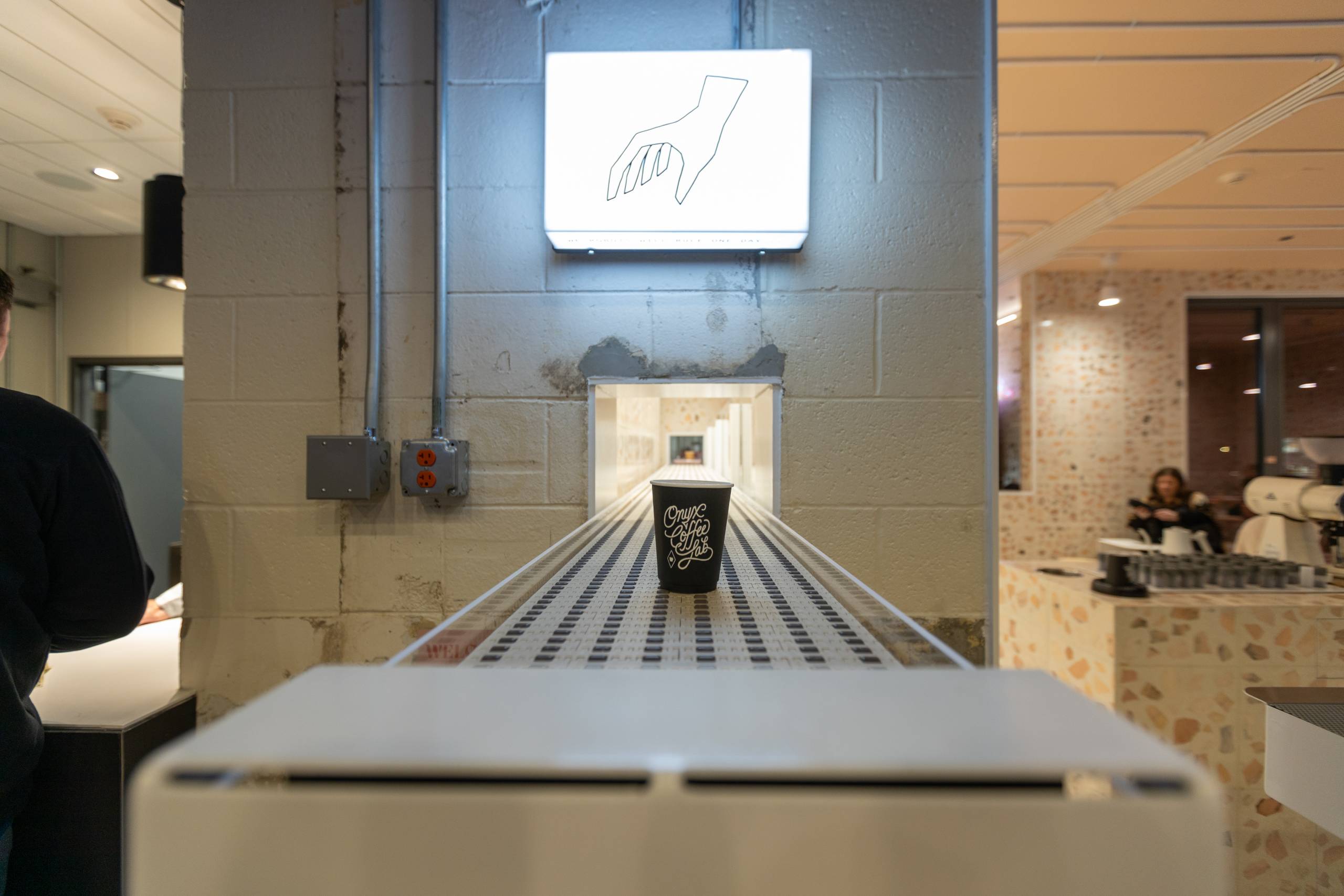 Warm Up or Wind Down With a Drink at Onyx Coffee Lab or the Atrium Bar
Enjoy seasonal coffee or tea drinks with friends and family at our Onyx Coffee Lab location. Want to sip on something stronger than coffee? Pick up a drink at the Atrium Bar, located right next to Onyx Coffee Lab. Beer, wine, and cider options are available for you to enjoy during your visit (keep the lid on and you're free to stroll the galleries while enjoying your beverage).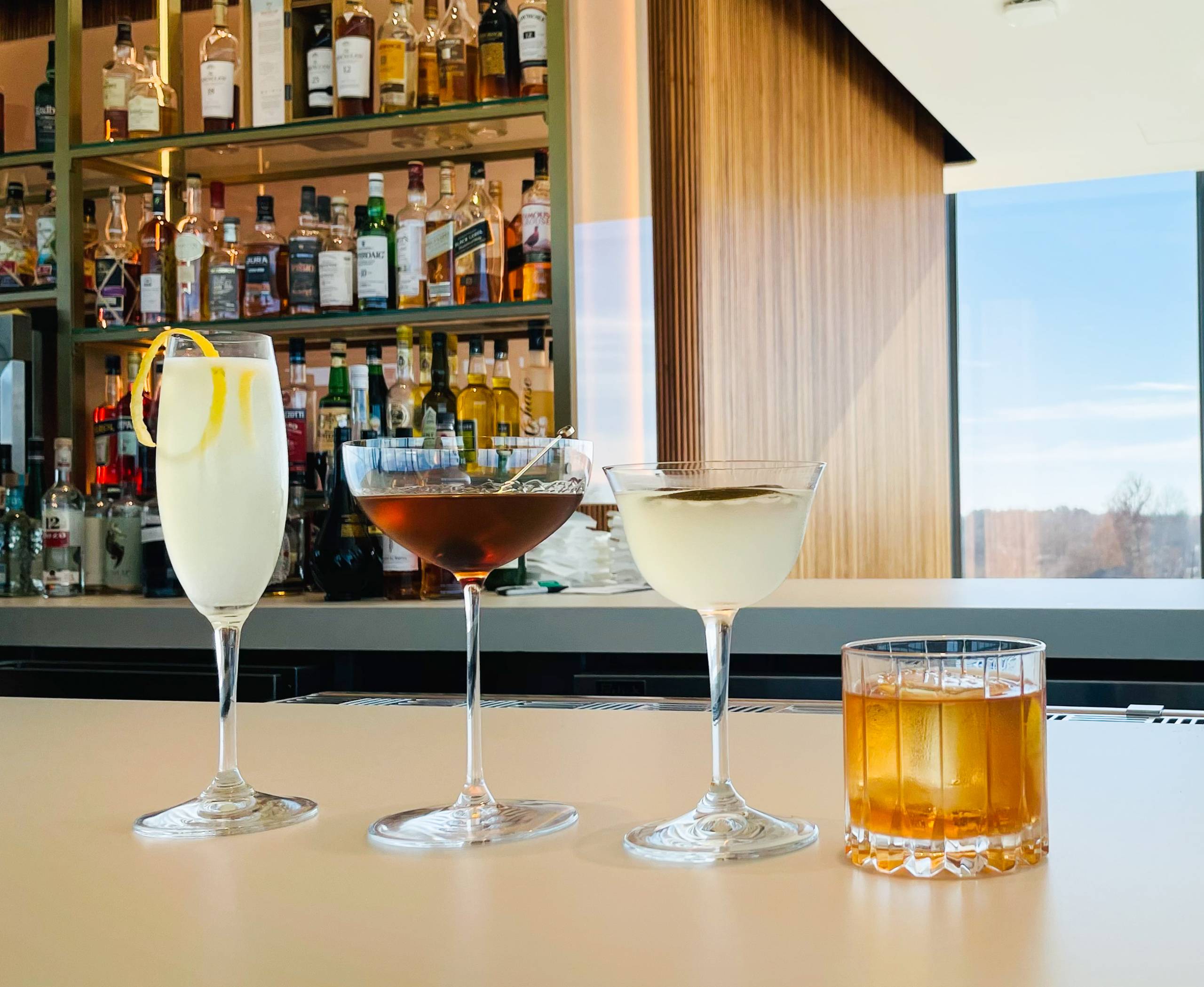 Enjoy Happy Hour at the Tower Bar
There's no better place to enjoy happy hour than with a craft cocktail and the best views of Bentonville! Happy Hour at the Tower Bar is 5 to 7 p.m., Tuesday-Thursday. Enjoy unique $10 cocktails and $2 off beer and wine.
(From left to right on this image: French 75, Manhattan, Daiquiri, and Sazerac)
Become a Momentary Member
The winter season is still rolling out, and our members will be the first to know about everything coming our way! When you become a member of the Momentary, you join a diverse community with new offerings and dynamic art experiences. Members enjoy benefits such as ticket discounts, early access to ticketed events and festivals, invitations to members-only events, and much more.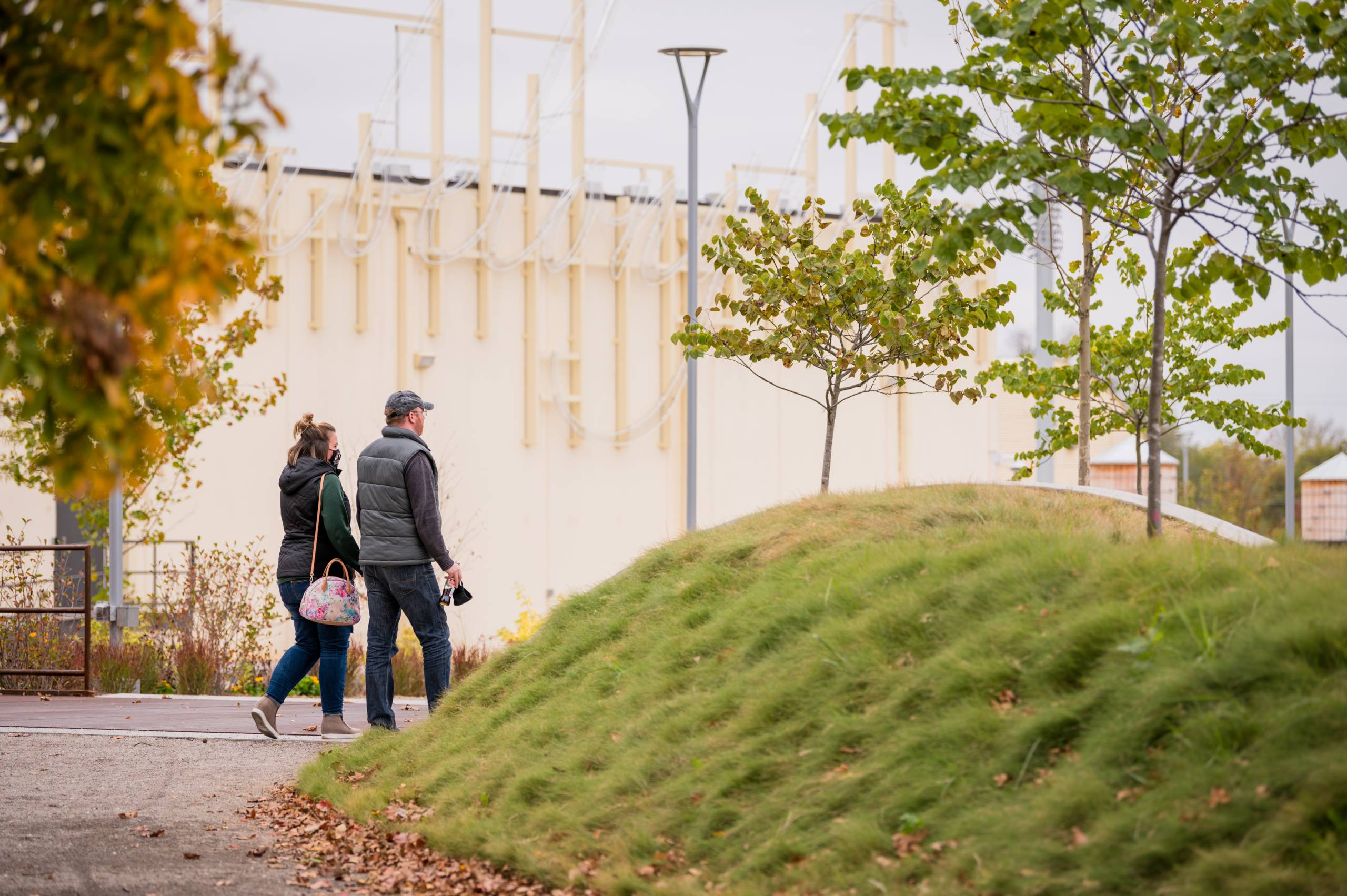 See you at the Momentary! Check back here for more updates throughout the season.
Sign up for eNews and follow us on social media so you don't miss a beat!