The 2022 Fall Seasonal Guide to the Momentary

The brisk, autumn air is almost upon us (hopefully), and we are ready to pumpkin spice up your lives! The Momentary saw an incredible lineup of live music this fall, including Japanese Breakfast, The War on Drugs, Lyle Lovett, and so much more for every genre of music lover. On top of that, we're saying farewell to two stunning exhibitions and turning the galleries over to introduce a new batch of vibrant, insightful art. On any given day, you'll find performances, wellness opportunities, and of course, coffee and cocktails, to enjoy indoors and out. Just drop in any time, or use this guide to plan your visit. We look forward to welcoming you.
Hours: The Momentary is open Tuesday-Sunday from 10 a.m. to 7 p.m. We're closed on Mondays.
We're Closed Thanksgiving Day: The Momentary will be closed Thursday, November 24 for Thanksgiving Day so our staff and volunteers can spend the day with their families. Folks are still welcome to enjoy the Momentary Green, maybe for a post-turkey picnic? (We kid.)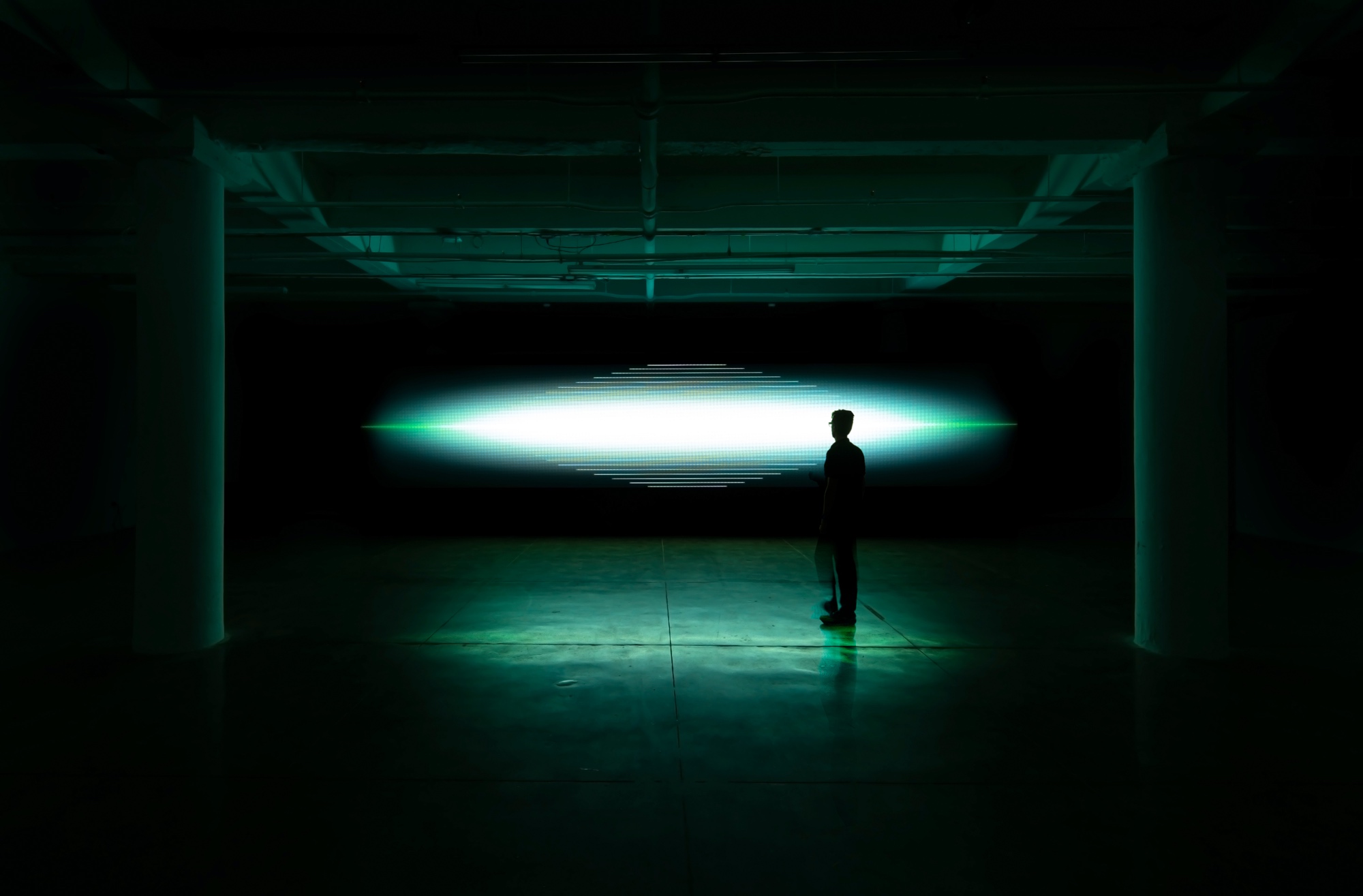 SUB | Kurt Hentschläger
On view now through December 31, 2022 (on select dates)
Set in complete darkness, SUB is an immersive, meditative environment created by Kurt Hentschläger. The installation induces a simple, dramatic, perceptual shift: Embarking into pitch black, visitors are invited to drift off into an ambiguous state of sensory deprivation and overload, slowly adapting to an unfamiliar terrain. The predominant absence of light in SUB is contrasted, in intervals, by bright bursts of animated abstract forms and patterns. Returning back into darkness, ghostly retinal after-images linger, slowly fading until the next eruption of light.
SUB is a timed-ticketed experience on view in the Square, located at the edge of the Momentary's campus near 8th St. Market.
Learn more and get tickets here.
Coming this fall: exhibitions by Yvette Mayorga and Firelei BÁez
During the gallery down-time, we'll be prepping the spaces for two new free exhibitions: Yvette Mayorga: What a Time to be and Firelei Báez, and a sound installation Hannah Perry: Rage Fluids. Learn more about each here.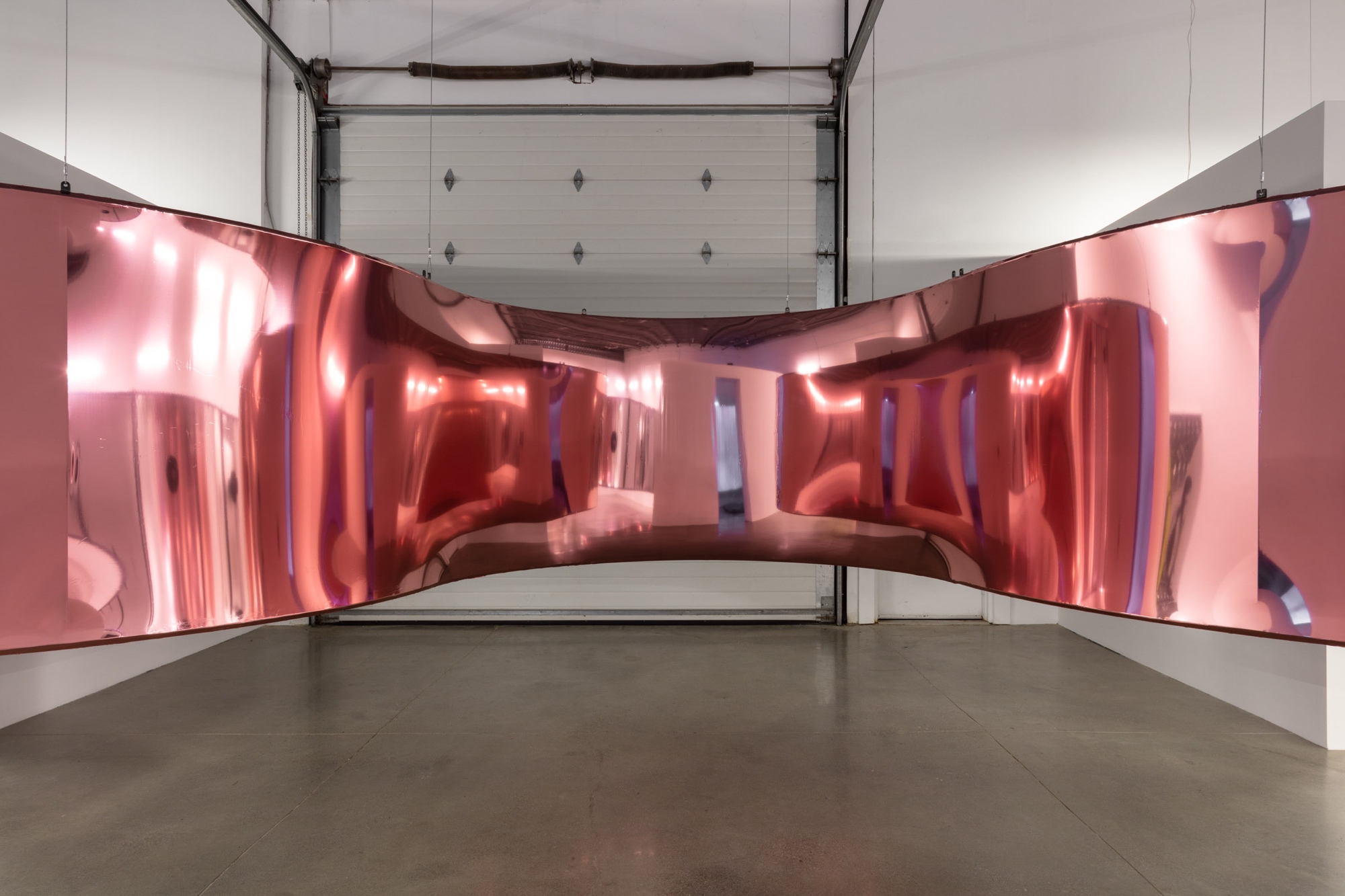 Hannah Perry: Rage Fluids
On view now through February 19, 2023
The immersive installation Rage Fluids by London-based artist Hannah Perry presents a fluid version of reality. The massive, labyrinthine sound sculpture flows from solid to liquid as its surface pulsates, distorting the viewer's reflection as subwoofers rumble with increasingly violent menace. The effect is physical and destabilizing, reaching a point just before the metal frame is torn apart by vibration before retreating to calm, stable silence. Experience unsteady feelings of an unpredictable environment that was in part inspired by the automobile industry and the cult surrounding it.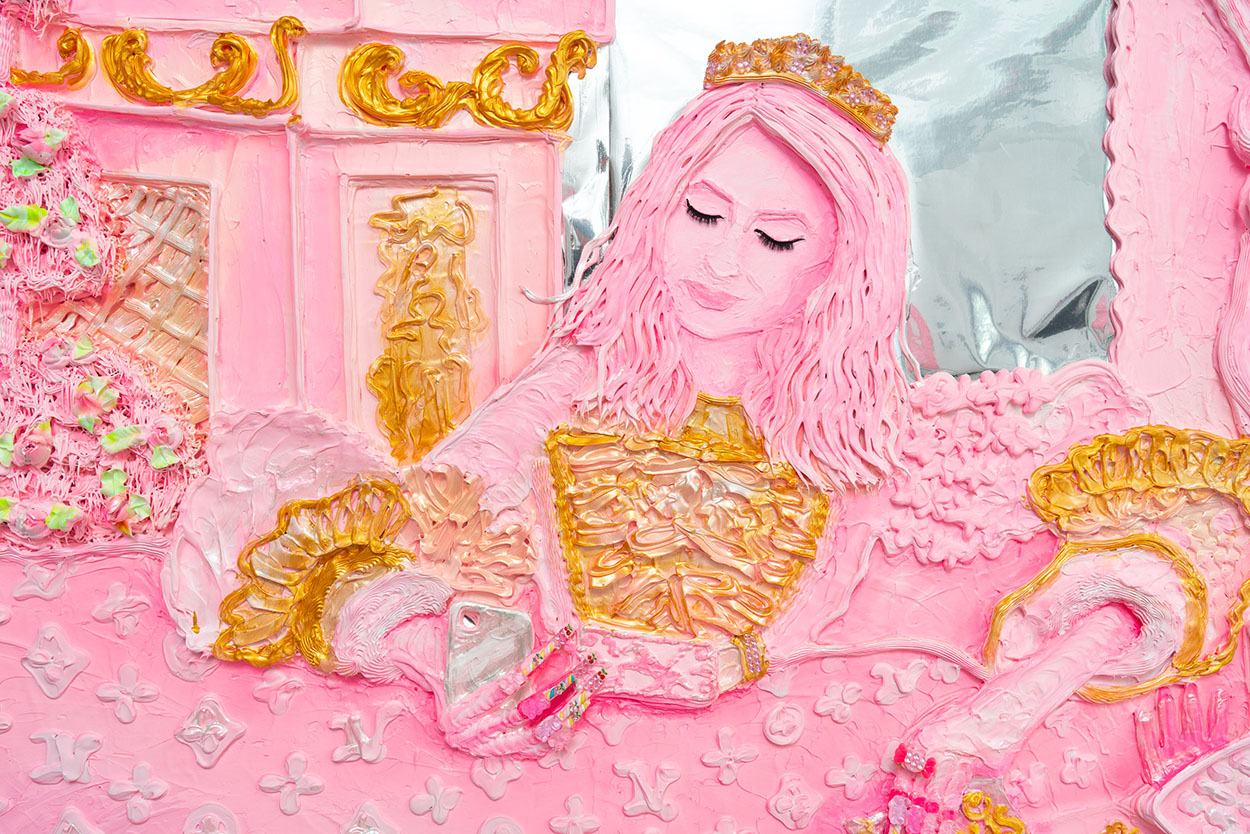 Yvette Mayorga: What a Time to be
October 29, 2022 – May 21, 2023
From elaborate collage portraits of her family members posed to resemble seventeenth-century Rococo paintings to sculptures that weave together symbols of family and memory to a reimagined installation of her bedroom from the '90s, multidisciplinary artist Yvette Mayorga pushes beyond her comfort zone in her first solo museum presentation to introduce new, original works that interrupt the landscape of art history.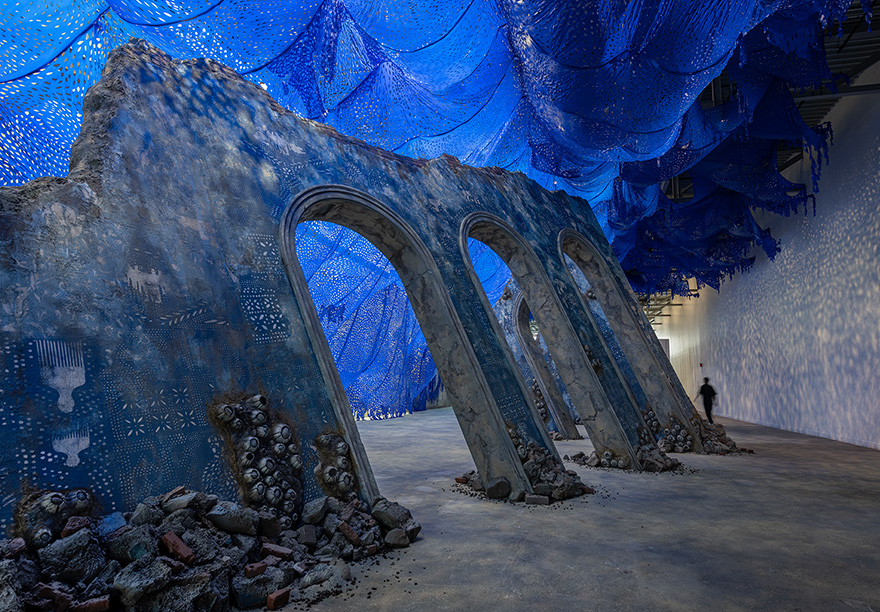 Firelei Báez
November 29, 2022 – July 16, 2023
In her largest sculptural installation to date, Firelei Báez invites visitors to traverse passageways and travel through time and space, engaging with streams of intervention and interconnectedness. In its second iteration, Báez's sculpture revisits the centuries-long exchange of ideas and influence between Europe, the African continent, and the Americas, reclaiming and revisiting the Caribbean's place in the story of Western world history through a presentation that the New York Times calls "history meets flamboyant fantasy."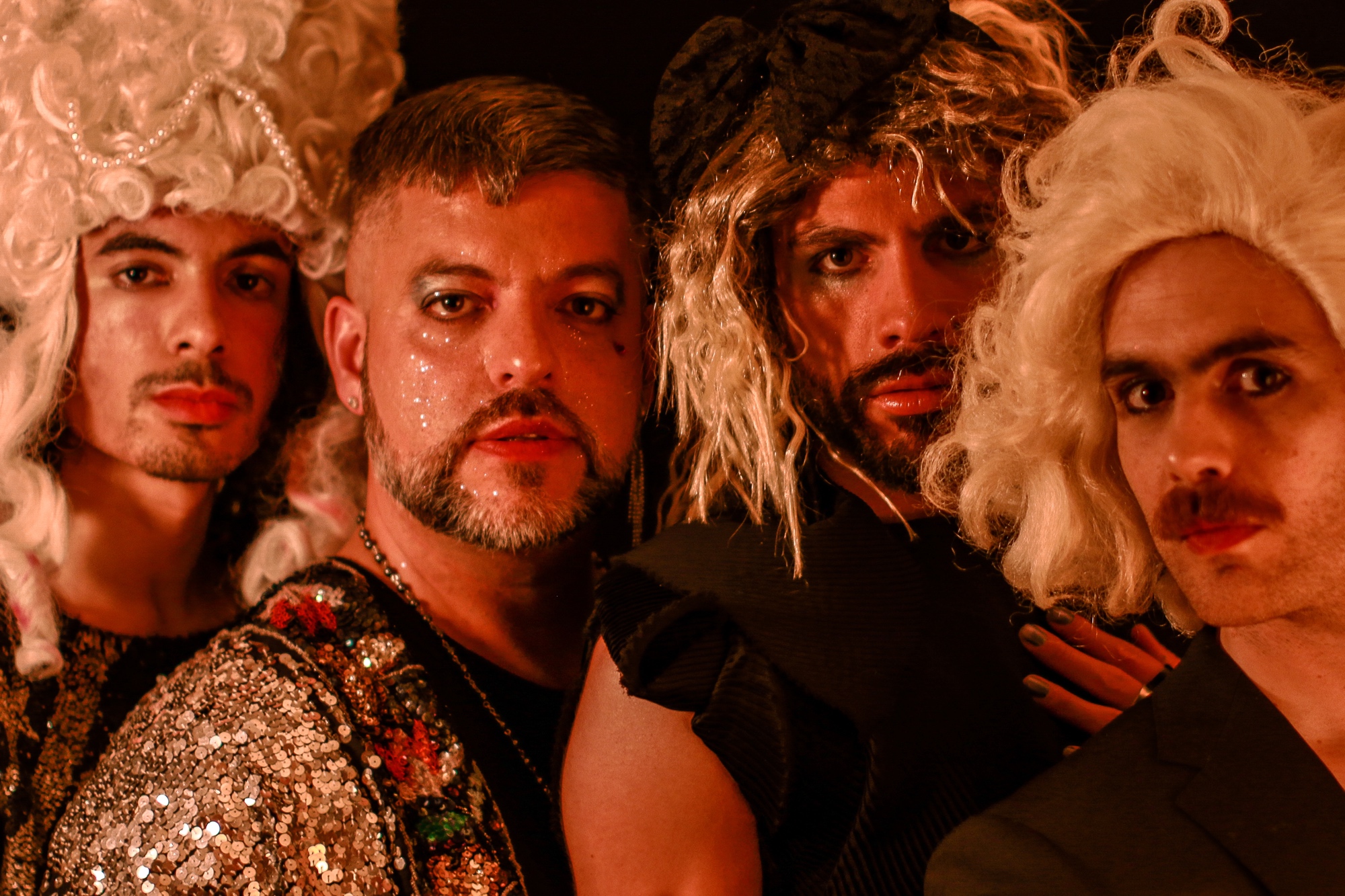 SADONNA | Miguel Gutierrez
Saturday, November 19, 8 pm
SADONNA: The Brown Ambition Tour is exactly what it sounds like: sad versions of Madonna songs. In this music project, choreographer Miguel Gutierrez shows just how tiny the spiritual distance is between the international pop superstar, who grew up in Bay City, Michigan, and himself, an international experimental itinerant artist who grew up in Colonia, New Jersey. Backed by the SLUTINOS, the Sad Latino Boys Backup Singers, SADONNA ekes out the melancholy cry for help hidden within Madonna's uplifting lyrics. This event is a part of our focus exhibition Entre/Between.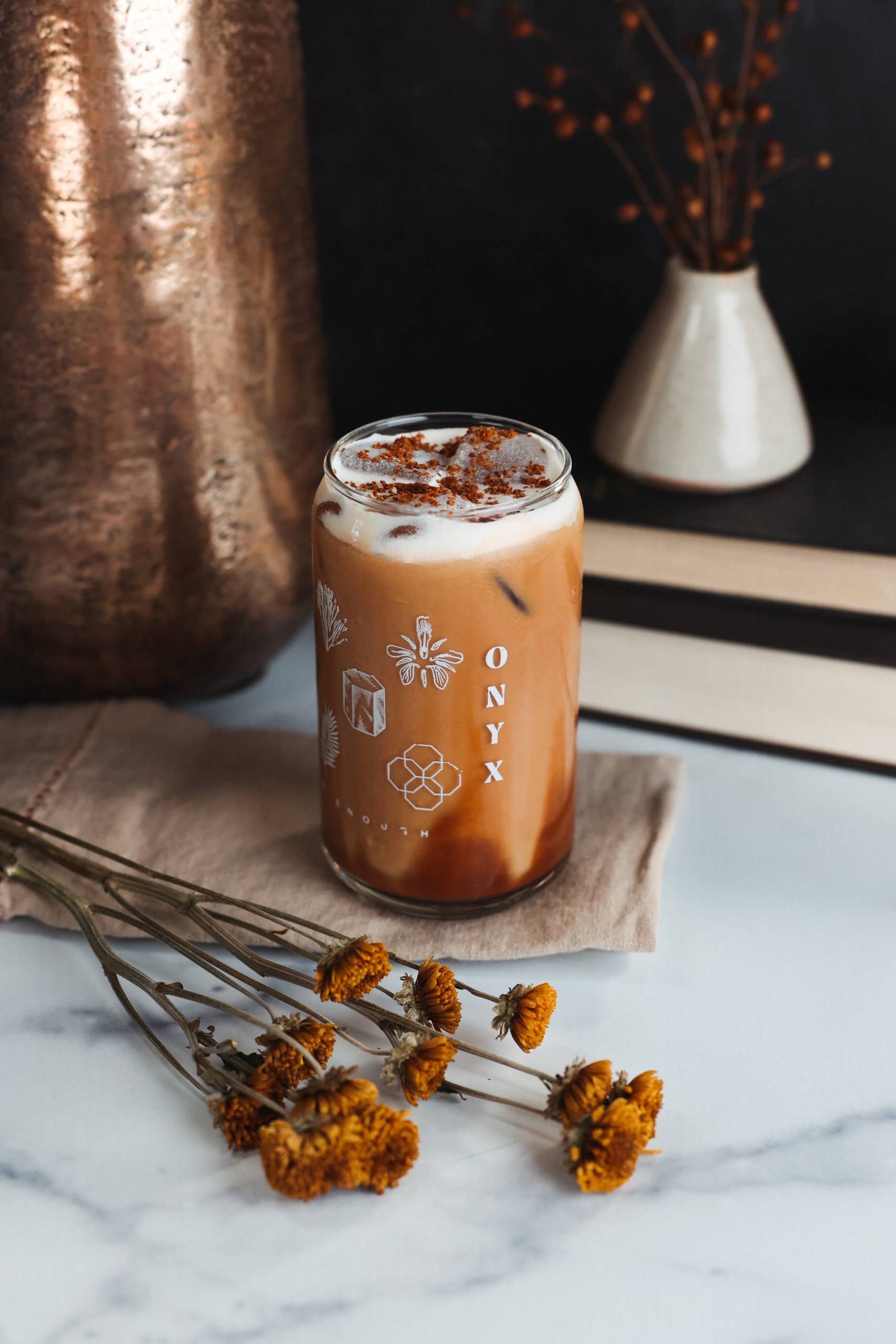 Find Your Favorite Fall Drink at Onyx Coffee Lab
Our Onyx Coffee Lab location has all the fall drinks to get you in a cozy mood. Try a Berry Chia Kombucha, Pistachio Latte, S'mores FOMO (dark chocolate, espresso, vanilla graham foam), Cornucopia (nitro cold brew, heavy cream, housemade blue corn reduction), or a Fall Shake (espresso, fall spice syrup, sorbet, and pumpkin).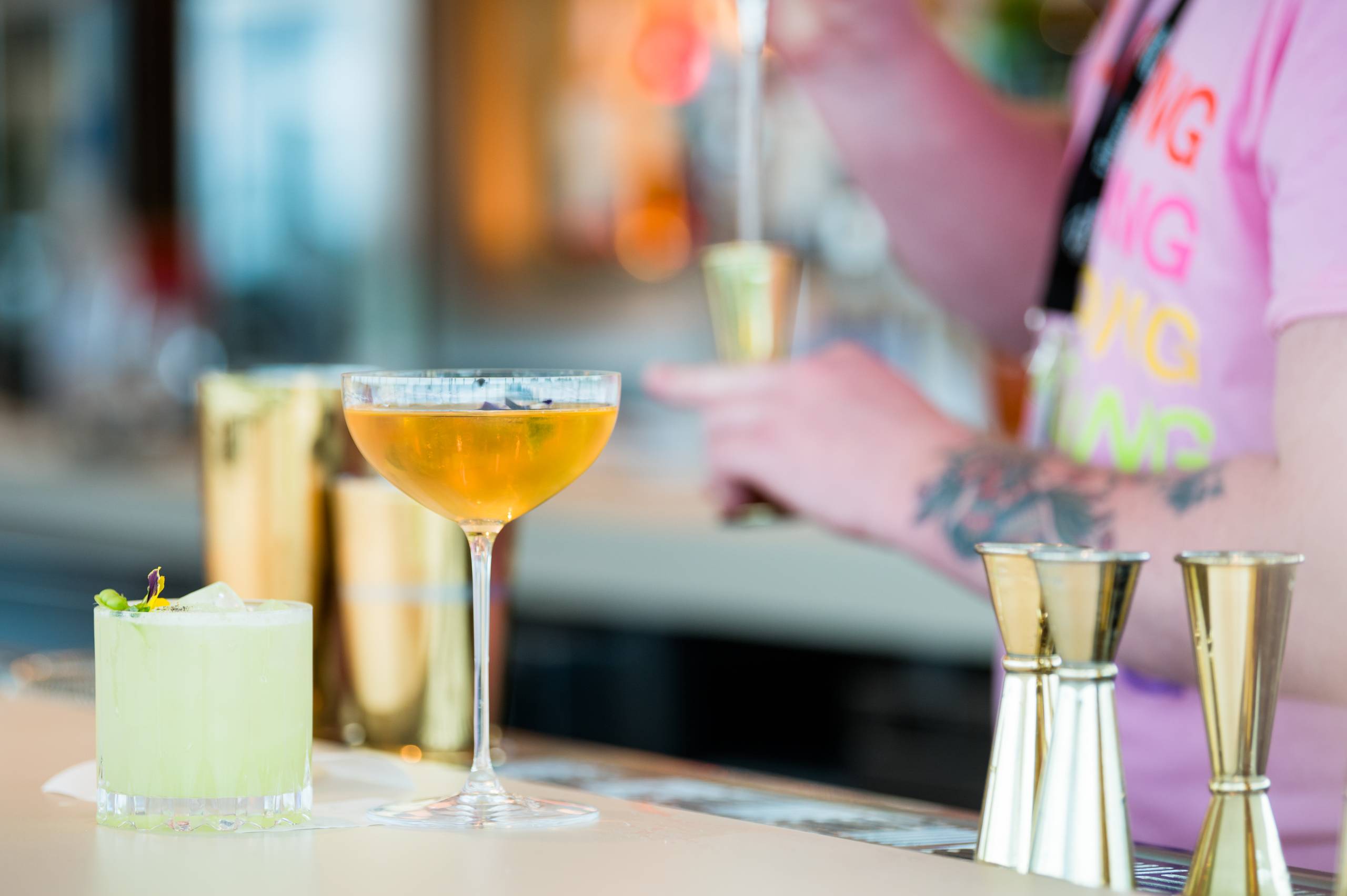 Crafted cocktails in the Tower Bar
Looking for a more sophisticated setting for cocktails? Level up (literally) and head to the Tower Bar. Happy hour is Tuesday-Thursday, 5 to 7 p.m. Enjoy $2 off beer and wine, and special happy-hour only $10 cocktails and martinis. 
Evening Hours:
Tue—Thu 5—10 pm
Fri—Sat 5 pm—12 am
Sun—Mon Closed
Thank you to our sponsors:
Momentous sponsored by Visit Bentonville.
Courtyard Sessions sponsored by Kath and Jase McLay and family.
Yvette Mayorga: What a Time to be sponsored by Tony Waller.
Firelei Báez sponsored by Anna and Carl George | Mayra Florez and Christopher Ellis-Ferrara.
INVERSE sponsored by Whitney Kroenke Silverstein and Nick Silverstein.