The 2022 Fall Seasonal Guide to the Momentary

The brisk, autumn air is almost upon us (hopefully), and we are ready to pumpkin spice up your lives! The Momentary has an incredible lineup of live music coming this fall, including Japanese Breakfast, The War on Drugs, Lyle Lovett, and so much more for every genre of music lover. On top of that, we're saying farewell to two stunning exhibitions and turning the galleries over to introduce a new batch of vibrant, insightful art. On any given day, you'll find performances, wellness opportunities, and of course, coffee and cocktails, to enjoy indoors and out. Just drop in any time, or use this guide to plan your visit. We look forward to welcoming you.
Hours: The Momentary is open Tuesday-Sunday from 10 a.m. to 7 p.m. We're closed on Mondays.
We're Closed Thanksgiving Day: The Momentary will be closed Thursday, November 24 for Thanksgiving Day so our staff and volunteers can spend the day with their families. Folks are still welcome to enjoy the Momentary Green, maybe for a post-turkey picnic? (We kid.)
Live on the Green Series
Don't miss these internationally acclaimed musicians coming to the Momentary Green for one night only! Enjoy cool evenings, drinks, and unforgettable performances.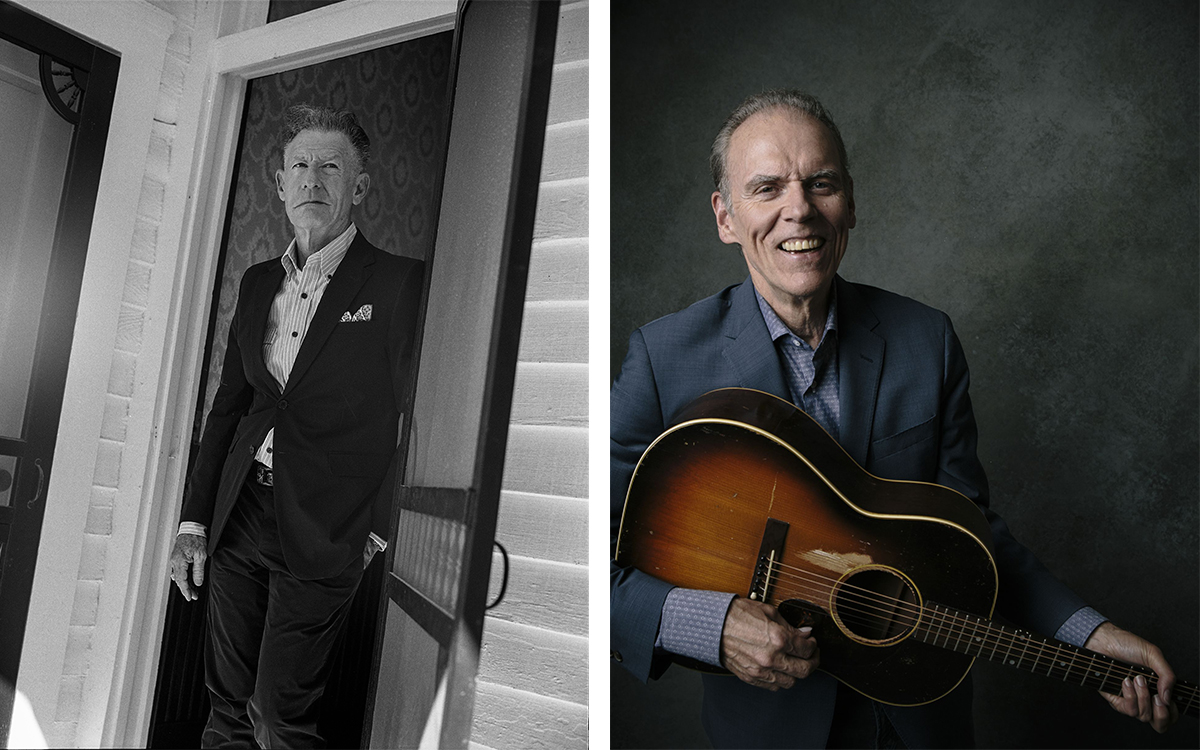 Lyle Lovett & John Hiatt
Saturday, October 8, 8 pm
Lyle Lovett has broadened the definition of American music in a career that spans 14 albums. The Texas-based musician fuses elements of country, swing, jazz, folk, gospel, and blues in a convention-defying manner that breaks down barriers. Sharing the bill, master lyricist John Hiatt delivers songs filled with tales of redemption, relationships, and surrendering on his own terms.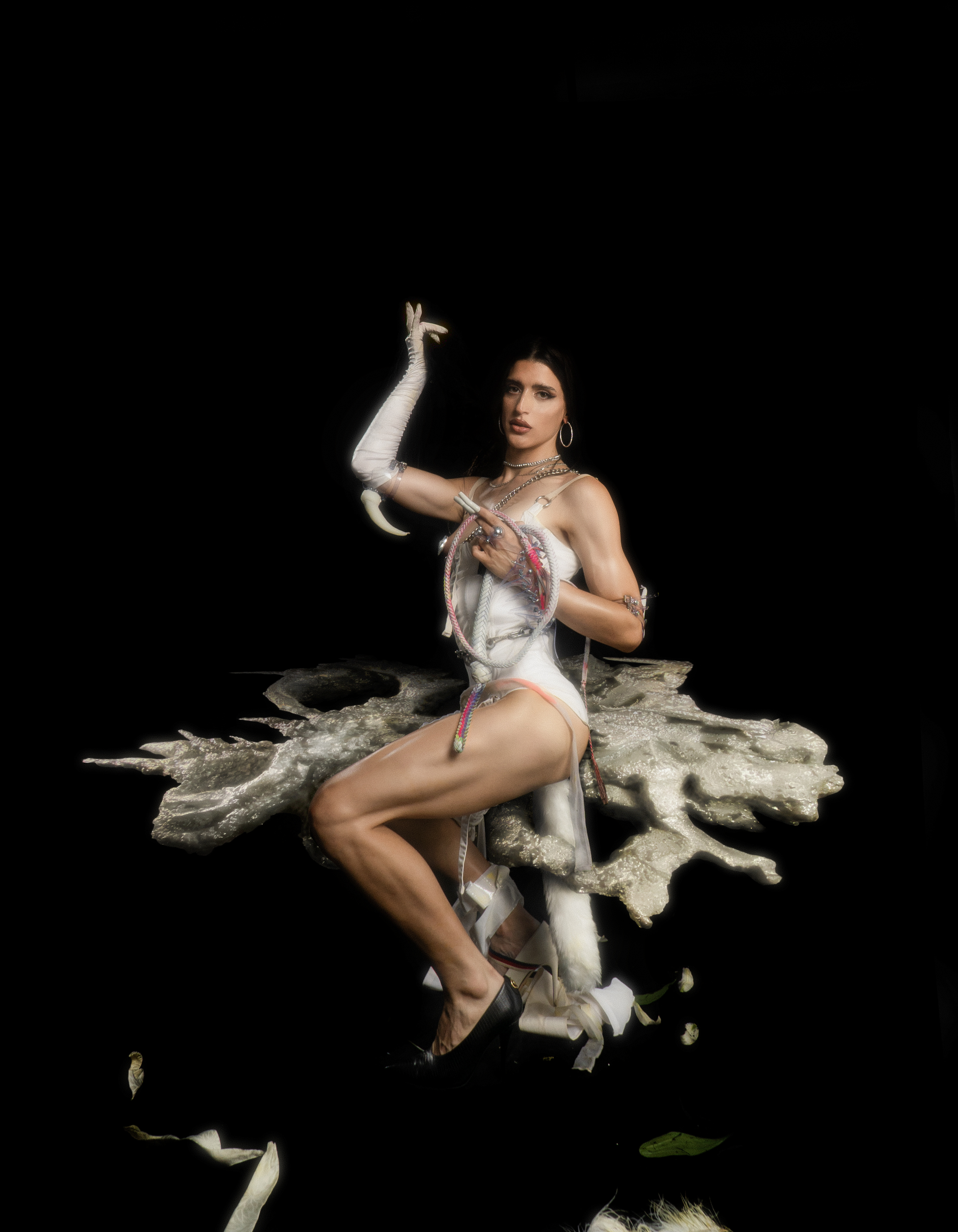 Momentous is a four-day experience of electronic sound. From DJ sets and over-the-top electro-pop spectacle to sound installations and contemplative meditations, explore how digital music confronts our analog world. Momentous promises to be an experience representative of what's happening today across the global electronic music scene in all its forms, brought to you exclusively here in Bentonville, Arkansas.
Tickets are sold by day. Performances on Sunday, October 23 will be free with no ticket required.
Thursday, October 20 | Ryoichi Kurokawa – subassemblies | Hyd
$20 General Admission ($16/members)
$15 Student
Friday, October 21 | Four Tet + Ben UFO
$40 General Admission ($32/members)
$20 Student
Saturday, October 22 | Arca
$40 General Admission ($32/members)
$20 Student
Sunday, October 23 | Artists to be announced soon
Free, no ticket required.
Indoor music performances
Enjoy these upcoming performances in the RØDE House with state-of-the-art acoustics for an optimum listening experience.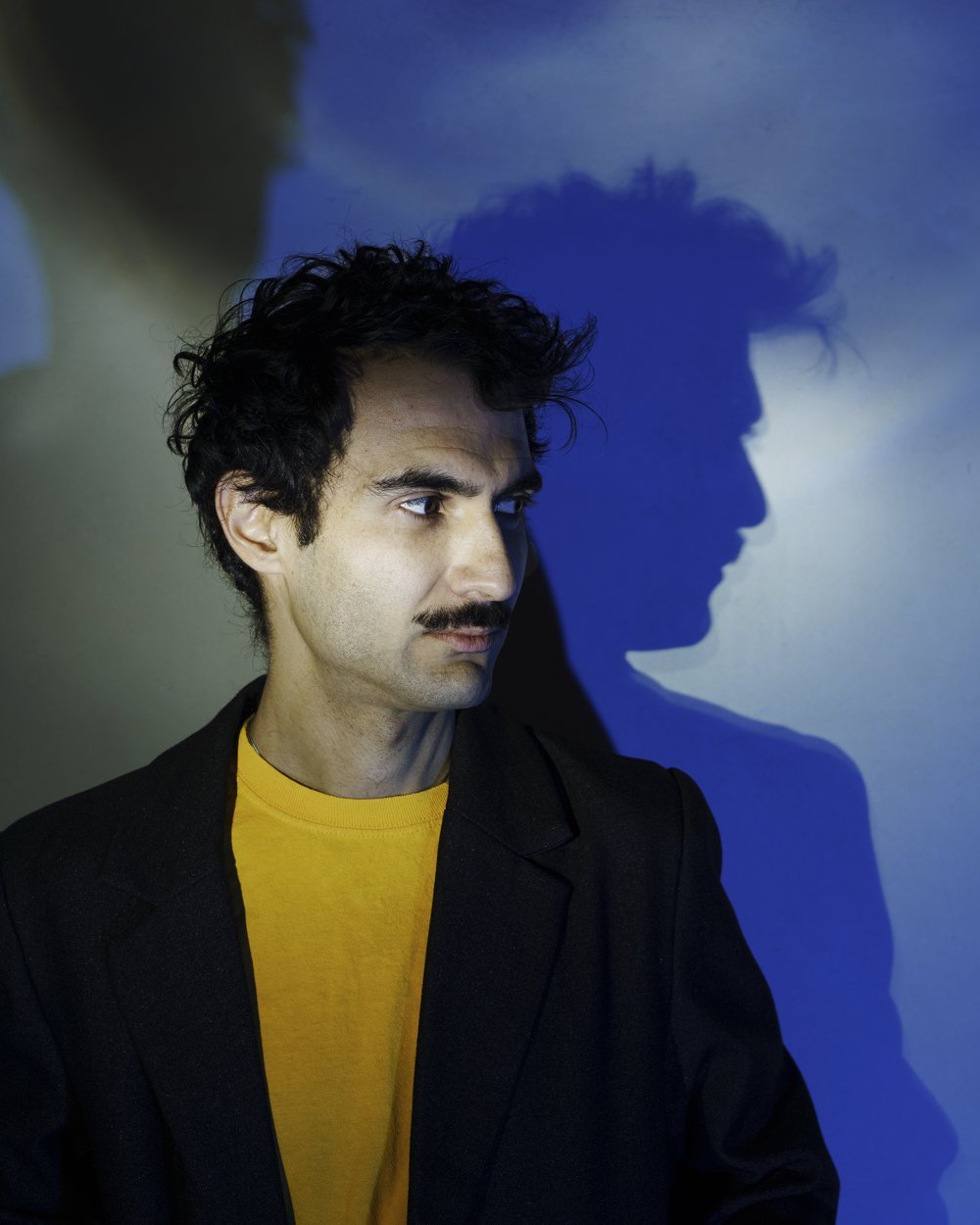 Tigran Hamasyan Trio
Friday, November 11, 8 pm
Join us for a night of groundbreaking jazz led by pianist Tigran Hamasyan. The Trio brings an energetic, masterful marriage of jazz improvisation and the storied music of Tigran's native Armenia to the RØDE House stage as part of their North American tour in support of his recent album StandArt released on Nonesuch Records.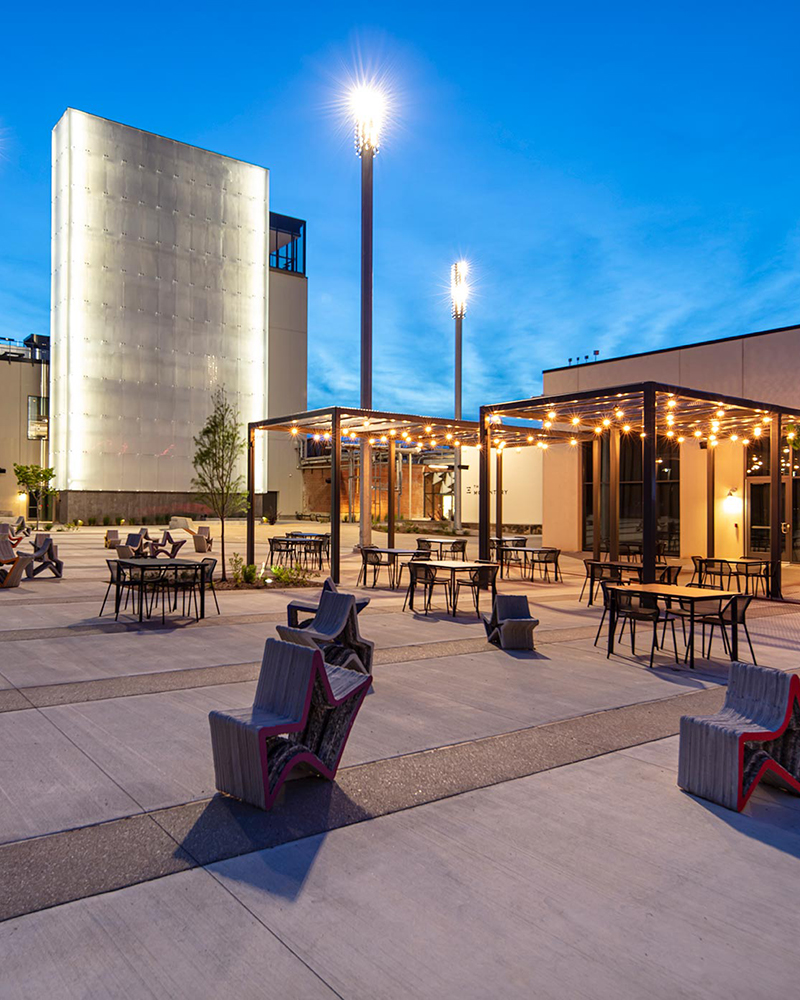 Come chill with us Sunday afternoons this fall and discover your new favorite jams by the best new artists in Northwest Arkansas in this free, outdoor music series. Select Sundays through October 23.
The galleries will be empty September 27 – October 21
Apologies for the hiatus, but we wanted to give you a heads up before you plan your visit. We're using this time to turn the galleries over and bring you a new selection of exciting exhibitions (read on!). 
Coming this fall: exhibitions by Yvette Mayorga and Firelei BÁez
During the gallery down-time, we'll be prepping the spaces for two new free exhibitions: Yvette Mayorga: What a Time to be and Firelei Báez. Learn more about each here.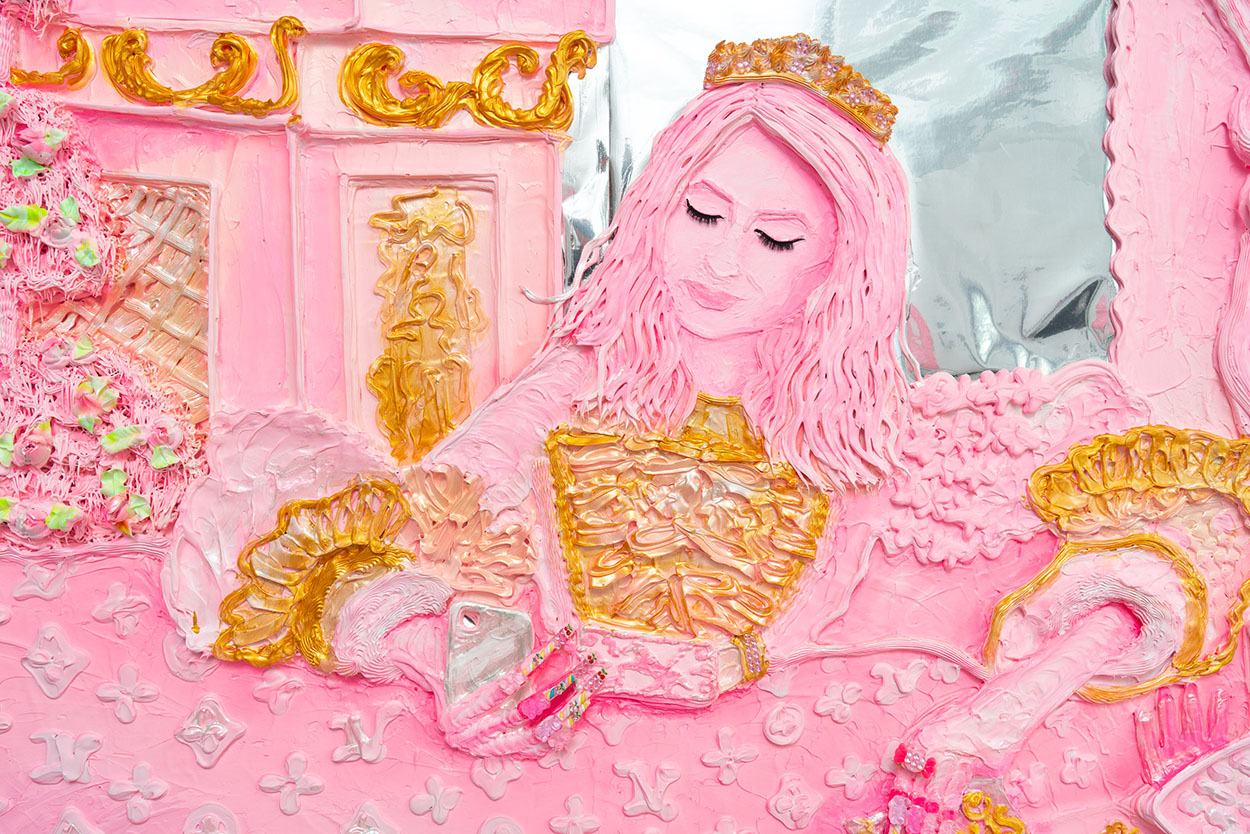 Yvette Mayorga: What a Time to be
October 29, 2022 – March 12, 2023
From elaborate collage portraits of her family members posed to resemble seventeenth-century Rococo paintings to sculptures that weave together symbols of family and memory to a reimagined installation of her bedroom from the '90s, multidisciplinary artist Yvette Mayorga pushes beyond her comfort zone in her first solo museum presentation to introduce new, original works that interrupt the landscape of art history.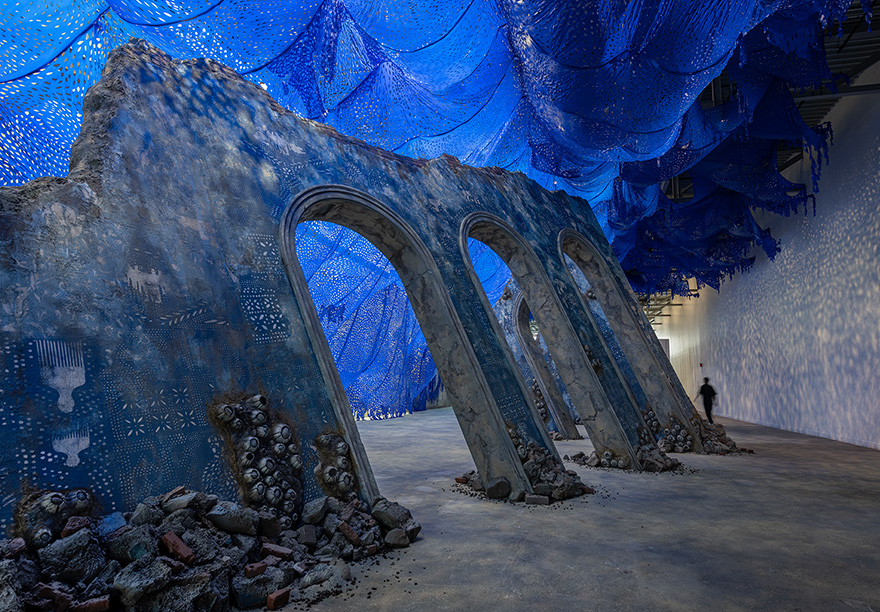 Firelei Báez
November 19, 2022 – March 26, 2023
In her largest sculptural installation to date, Firelei Báez invites visitors to traverse passageways and travel through time and space, engaging with streams of intervention and interconnectedness. In its second iteration, Báez's sculpture revisits the centuries-long exchange of ideas and influence between Europe, the African continent, and the Americas, reclaiming and revisiting the Caribbean's place in the story of Western world history through a presentation that the New York Times calls "history meets flamboyant fantasy."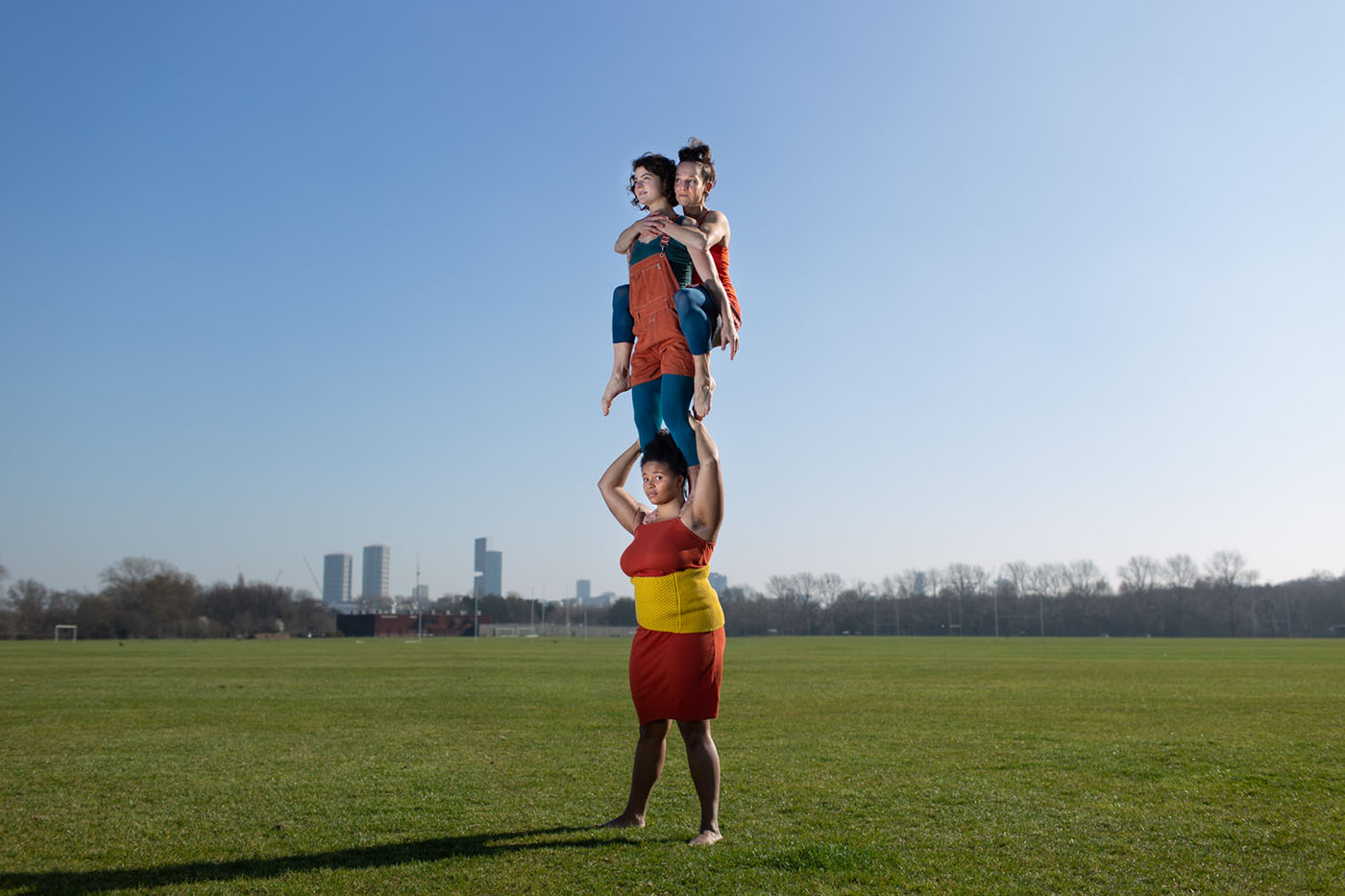 Lifted | Mimbre
October 1-2
Ready for an acrobatics performance?
Female-led, UK-based group Mimbre is headed to the Momentary to perform Lifted, a collection of funny, poetic, and surprising moments exploring what it means when one body is carried by another. Lifted mixes dance, theatre, and circus to celebrate the expressions and impressions that appear when three strong women move, lift, and balance each other.

INVERSE Performance Art Festival 2022
November 4-6
INVERSE 2022 is a three-day performance art festival in Bentonville, Arkansas. Liveness, experimentation, and radical approaches to the important issues of our moment, these artists are in constant interrogation of material, form, and gesture offering new ideas and perspectives to how we experience the world.
Learn more and get tickets here.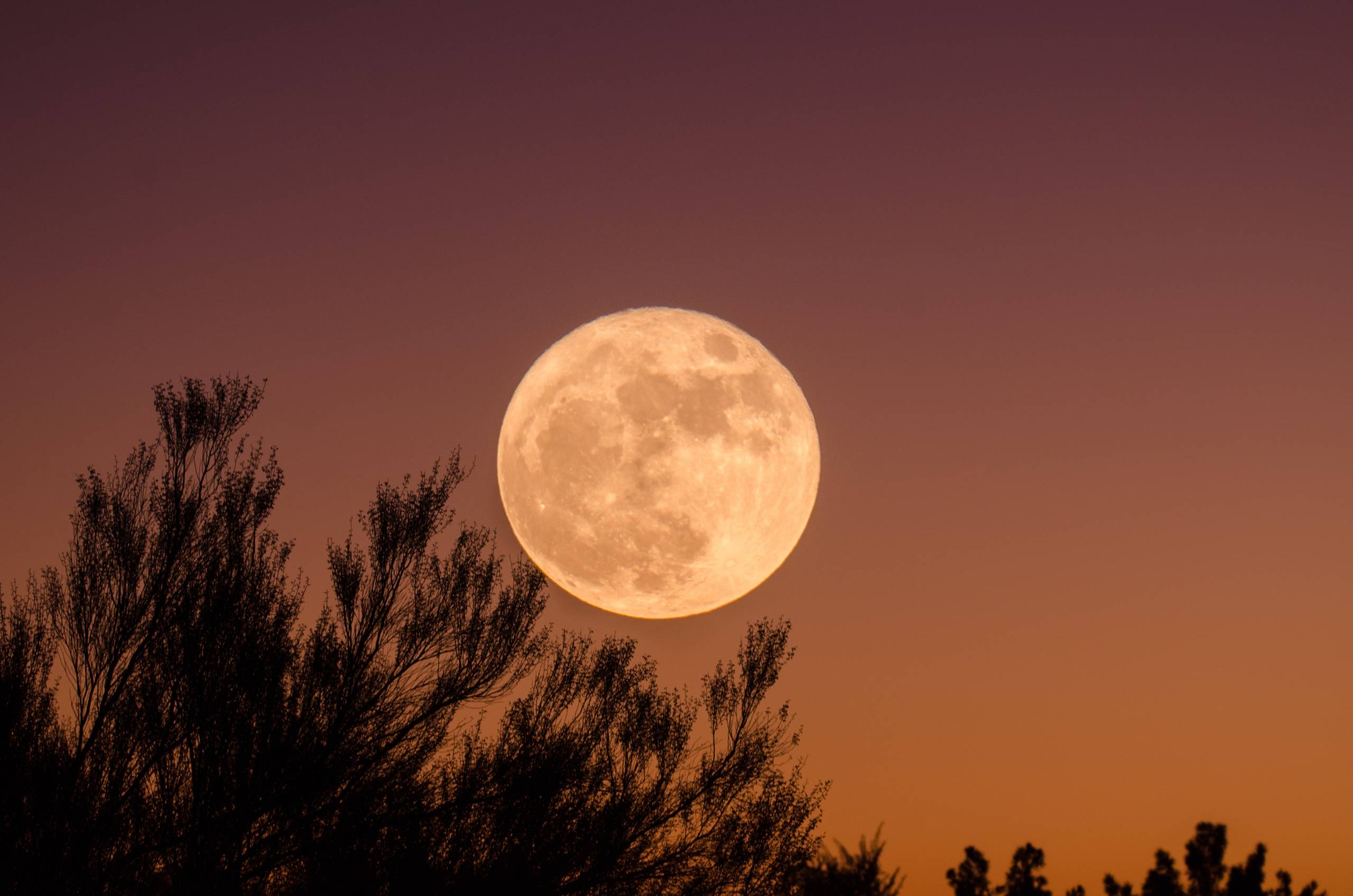 Sunday Reset | Full Moon S'Mores, Sound, and Yoga
Sunday, October 9, 6 to 8 pm
This October, we're shifting our practice with Cocoon Yoga Lab into the evening hours to take advantage of the October full moon—also known as the Hunter's Moon. While we wait for moonrise, we invite you to join us in the Arvest Bank Courtyard for the soothing combo of s'mores and sound. Come cozy up to the courtyard's fire pits with a personal s'mores kit, and enjoy the sunset while absorbing the calming sound emanating from crystal singing bowls and flutes.
Then, at 7:15 p.m., we'll move our practice to the Momentary Green for a gentle yoga flow under the stars and rising moon. Relaxing, delicious, and tailored to the season, this two-for-one wellness combo is the perfect way to take in that full moon energy.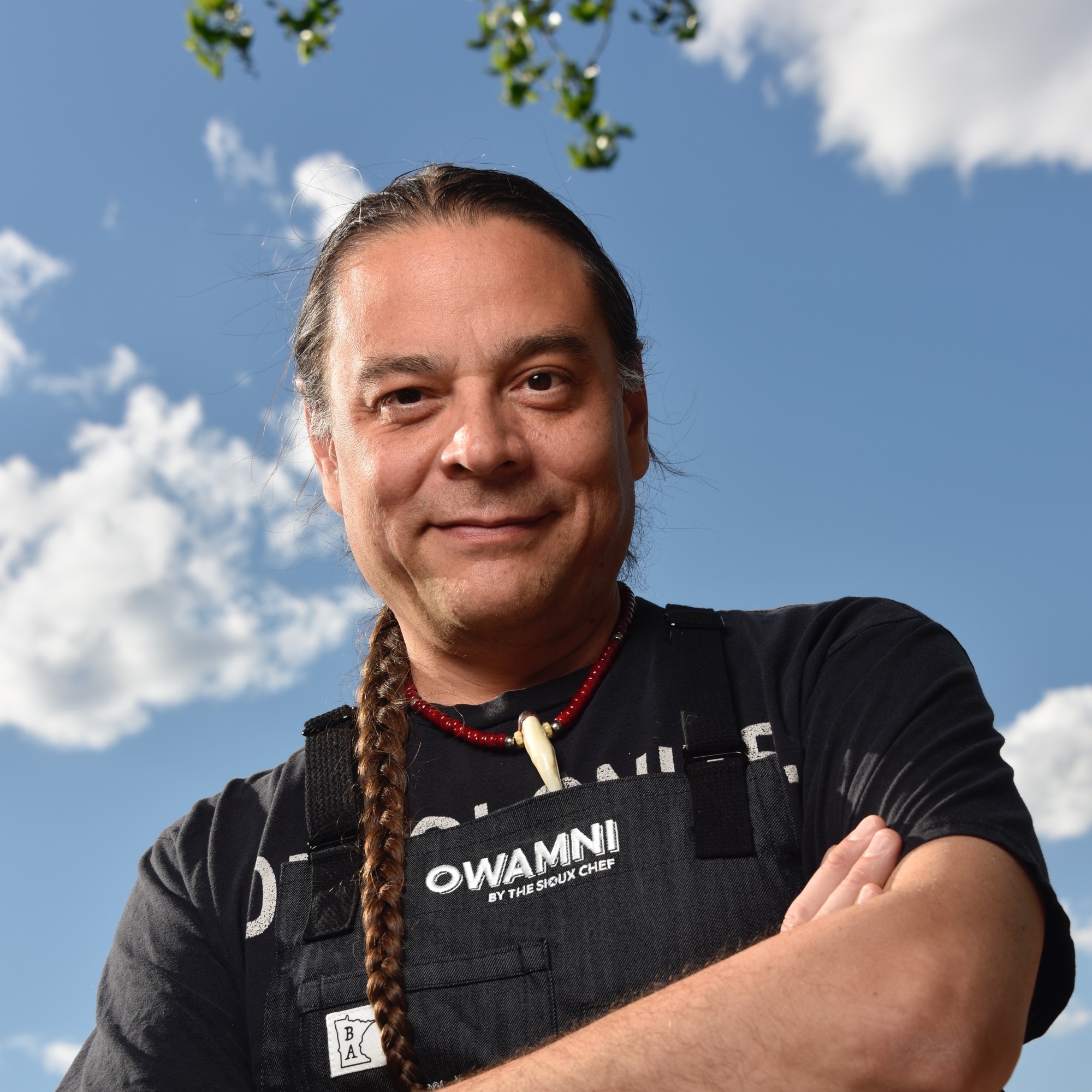 Tastemakers | The (R)evolution of Indigenous Foodways with Chef Sean Sherman
Saturday, October 15, 5 to 7:30 pm
Join us in welcoming Oglala Lakota Chef Sean Sherman, founder of The Sioux Chef and James Beard Award-winning restaurateur and author of The Sioux Chef's Indigenous Kitchen, for a keynote address on Indigenous food systems. From growing up on Pine Ridge, South Dakota, to an epiphany on a beach in Mexico, Chef Sean will share his journey of discovering, reviving, and reimagining Native cuisine. Following the address, there will be a book signing and a reception featuring curated small bites by the chef.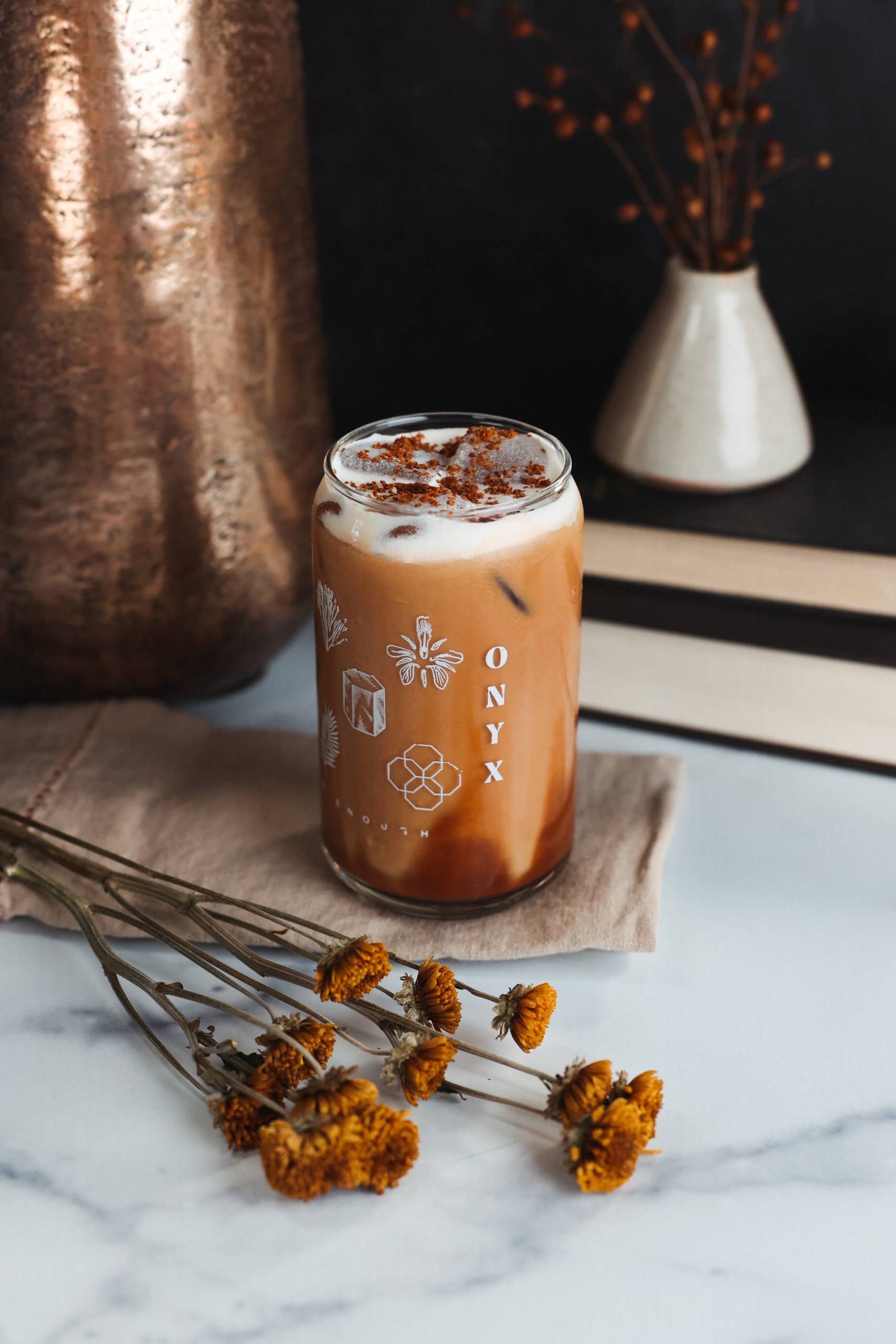 Find Your Favorite Fall Drink at Onyx Coffee Lab
Our Onyx Coffee Lab location has all the fall drinks to get you in a cozy mood. Try a Berry Chia Kombucha, Pistachio Latte, S'mores FOMO (dark chocolate, espresso, vanilla graham foam), Cornucopia (nitro cold brew, heavy cream, housemade blue corn reduction), or a Fall Shake (espresso, fall spice syrup, sorbet, and pumpkin).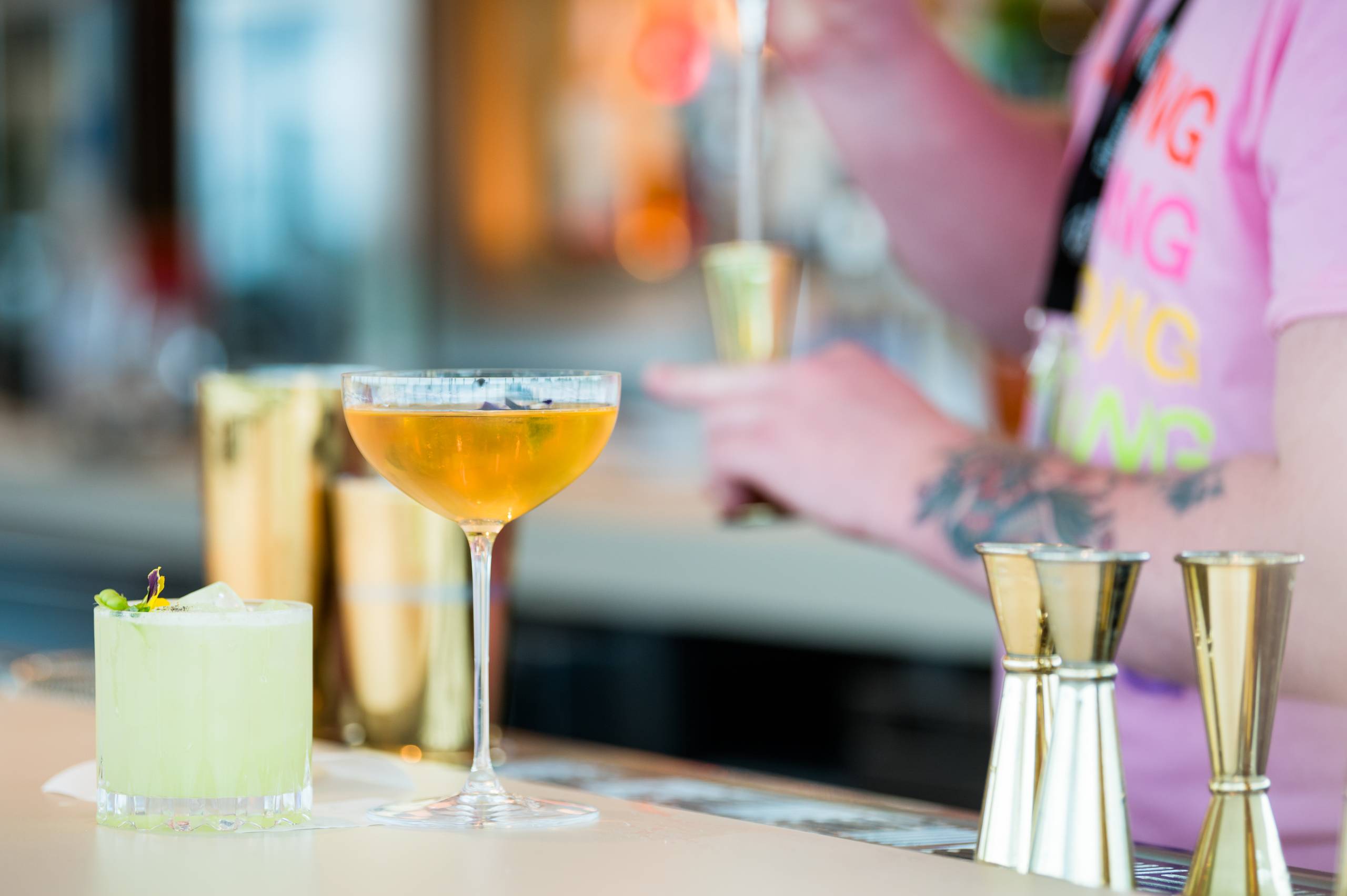 Crafted cocktails in the Tower Bar
Looking for a more sophisticated setting for cocktails? Level up (literally) and head to the Tower Bar. Happy hour is Tuesday-Thursday, 5 to 7 p.m. Enjoy $2 off beer and wine, and special happy-hour only $10 cocktails and martinis. 
Evening Hours:
Tue—Thu 5—10 pm
Fri—Sat 5 pm—12 am
Sun—Mon Closed
Thank you to our sponsors:
Live on the Green Concert Series is sponsored by Breeze Airways, XNA, iHeart Media, Bike Rack Brewing Co., and Vizzy. Presented on the Coca-Cola Stage.
Momentous sponsored by Visit Bentonville.
Courtyard Sessions sponsored by Kath and Jase McLay and family.
Yvette Mayorga: What a Time to be sponsored by Tony Waller.
Firelei Báez sponsored by Anna and Carl George | Mayra Florez and Christopher Ellis-Ferrara.
INVERSE sponsored by Whitney Kroenke Silverstein and Nick Silverstein.