Your Fall 2020 Guide to the Momentary

Summer is over, but not to worry―the fall season is just as magical at the Momentary! We have views, seasonal drinks, and galleries full of Nick Cave artworks for you to enjoy. Take a look at our offerings here and plan your visit today!
And just as a reminder, we take safety seriously. We are fully aware that we are still in the midst of COVID-19 cases in the area, so we are taking extra precautions to help you enjoy your visit with peace of mind.
As a safety precaution and to comply with the state of Arkansas mandate, the Momentary requires visitors and staff to wear face coverings for ages 10 and older indoors and outdoors. This state order requires every person in Arkansas to wear a face covering of the mouth and nose in all indoor and outdoor environments where there is exposure to non-household members and social distancing cannot be assured. Accordingly, face coverings should be worn on the Momentary Green when close contact with non-household members could occur, including for programs and events, as well as at food and drink venues, except when eating and drinking. Following the most recent recommendations from the CDC, face shields and face coverings with exhaust valves or vents are not allowed.
Masks are available upon entry and at outdoor events and venues for those who do not have one.
Here's what you can experience at the Momentary in fall 2020: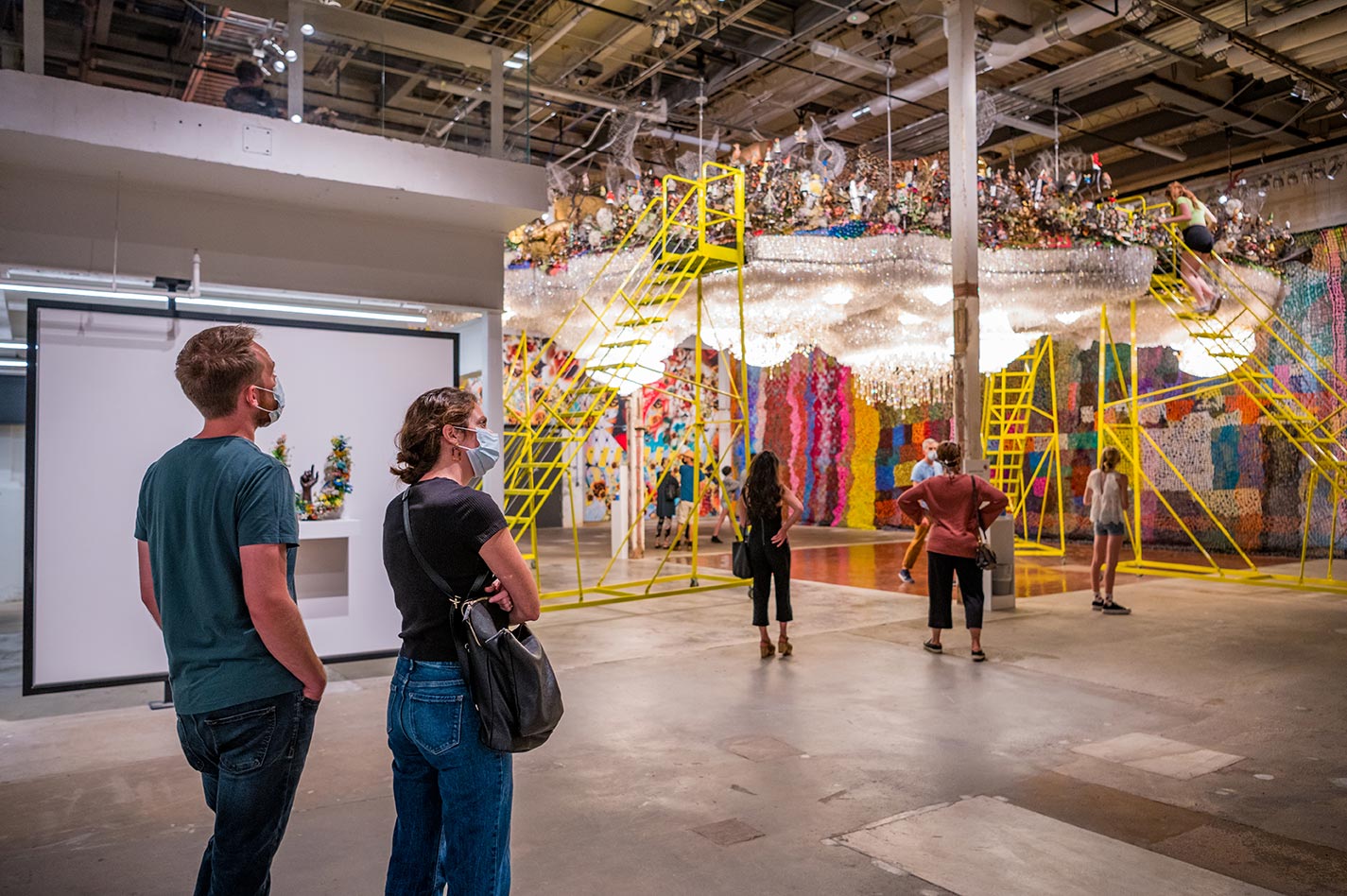 Discover Nick Cave: Until in the galleries (free for all!)
Nick Cave: Until is the largest and most ambitious project yet from the renowned artist. This immersive exhibition is a visual feast for the eyes, spanning over 24,000 square feet of gallery space (aka all our gallery space…seriously, you can't miss this exhibition if you tried). But below its surface, Until is a response to the question: Is there racism in heaven? Take a few moments to sit within this art and contemplate where we are today and what the future may look like.
The exhibition is free for all to view.
Want to explore virtually from your home? Tour the exhibition with the artist himself!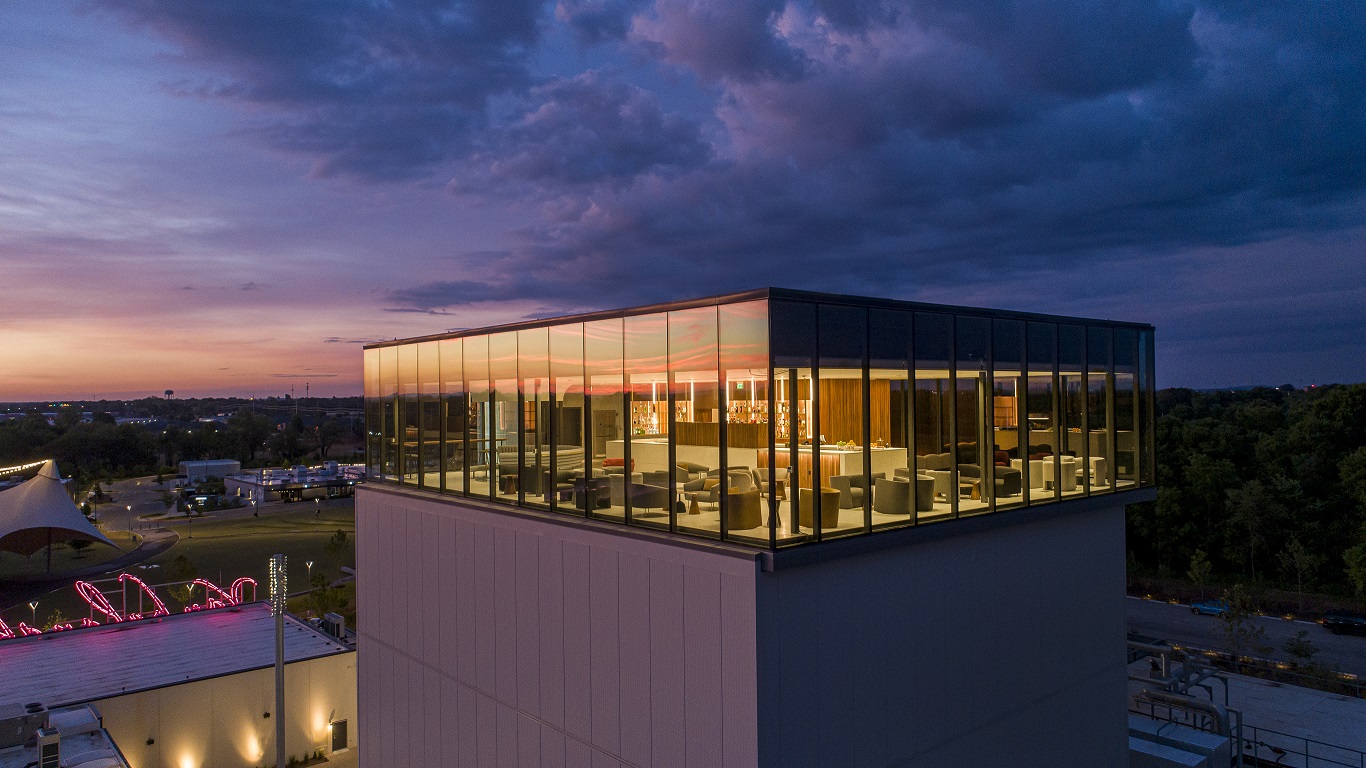 Enjoy views from the Tower Bar
There is no better place to view Bentonville than up in the Tower Bar (unless you're flying in an airplane perhaps…). Our floor-to-ceiling wraparound glass windows offer a brand new opportunity to enjoy the gorgeous colors of fall while you sip on a craft cocktail or warm beverage. You can also see the holiday lights on the Bentonville Square from the Tower Bar!
Remember: MO Friend and MO Insider-level members get access to the Tower Bar during daytime hours to admire the views even longer. Want to become a member or upgrade your membership? Visit here.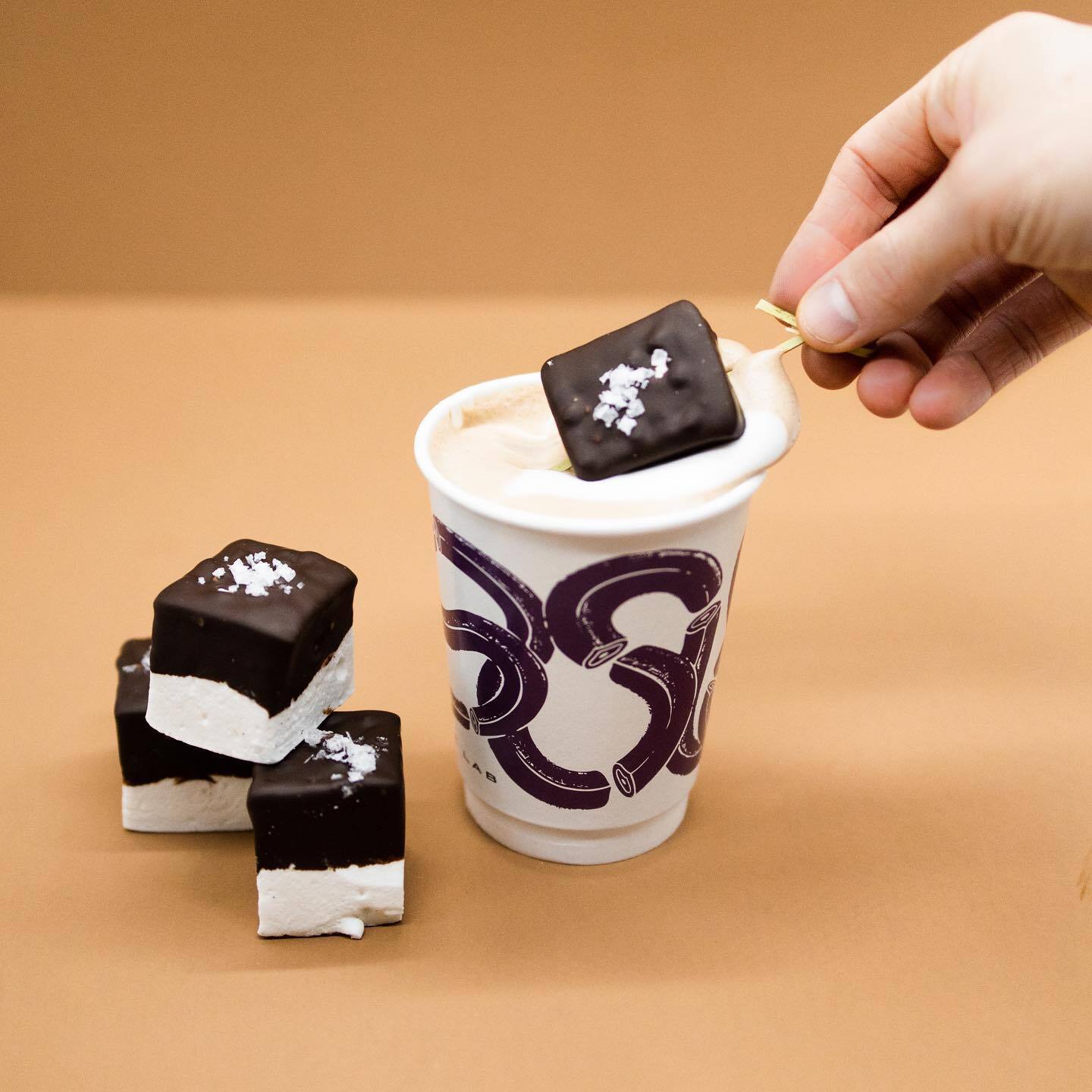 Grab a Seasonal drink at Onyx Coffee Lab
Stop by Onyx for a warm, seasonal beverage to get you in the mood for fall. Drinks include:
Cascara Apple Cider: Floral, crisp, hibiscus-like flavors with spicy comforting apple cider. Served sparkling or steaming

Pumpkin Oat Latte: pumpkin, spices, espresso, oat milk

Miso Caramel Latte: white miso, caramel, espresso, milk

Fall Hot Chocolate: chocolate, milk, salted chocolate marshmallow
Find all the outdoor art projects
Find all of the Momentary's outdoor art projects using this digital map. Here are some of our newer installations: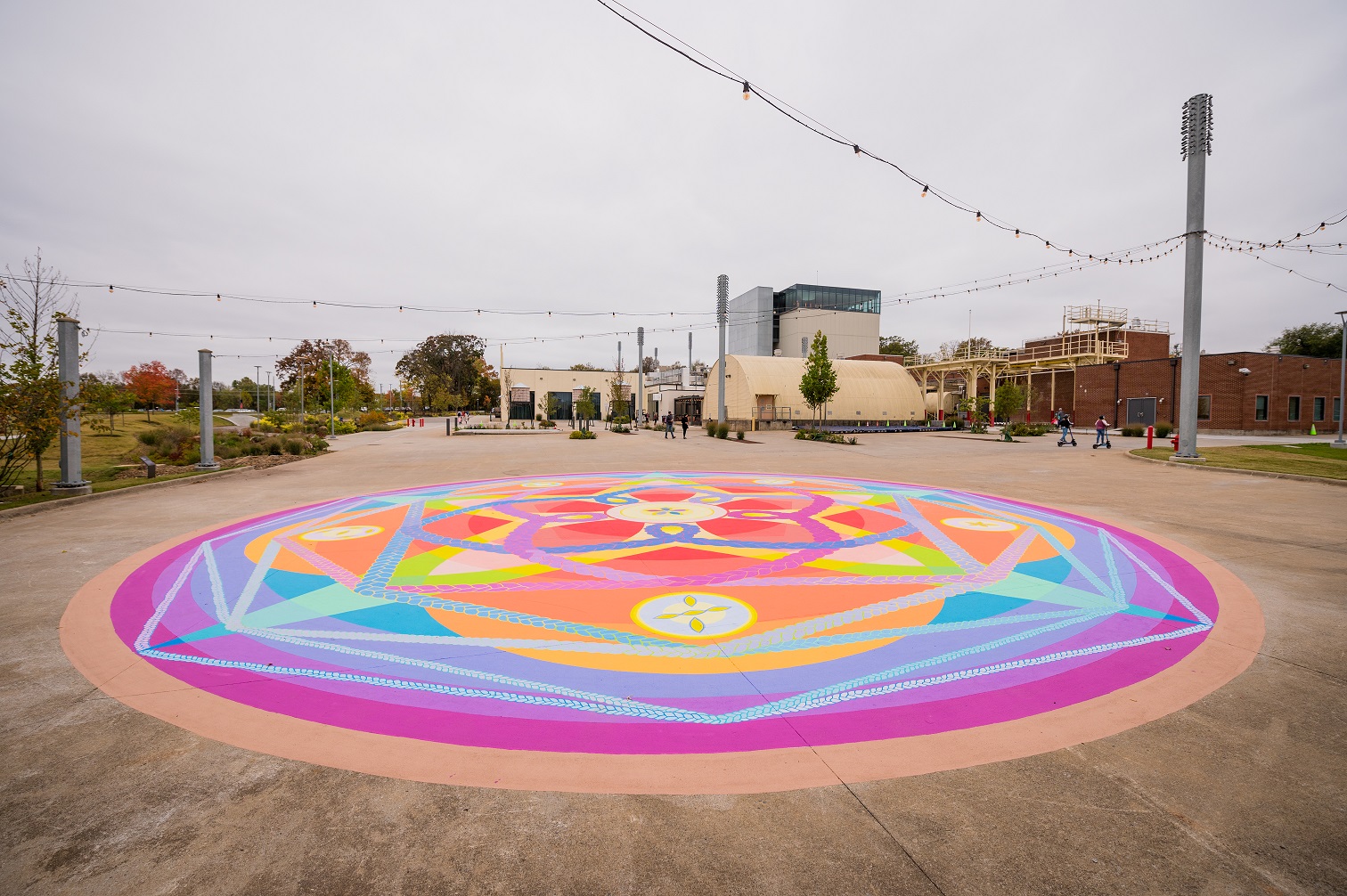 Maria Molteni, VENUSIAN ROSACEAE (FIVE SEEDED STAR)
Inspired by the history of the Momentary's site as a former apple orchard, Maria Molteni's Venusian Rosaceae explores the myriad of colors, shapes, and symbols associated with apples. Stretching 50 feet in diameter, the circular composition includes layers of five-point stars and infinitely connected braids, referencing the pentagonal shape of an apple's core and the Dance of Venus—an astrological map of Venus retrogrades. Molteni dedicates this mural to Queen Morgan and Baby Rose.

The Momentary Flag Project: Gabriella Sanchez
In the spirit of our adaptive reuse architecture, the Momentary launched a rotating series of artist-designed flags that will be raised on the factory's historic flag pole, located on E St. Gabriella Sanchez is our newest artist participating in this project. WE REAP WHAT WE SEW, Sanchez's dual-sided flag, honors the complex and painful history of Mexican Americans in the United States by layering found fabric alongside historic photographs and text.
Read a Q&A with the artist here.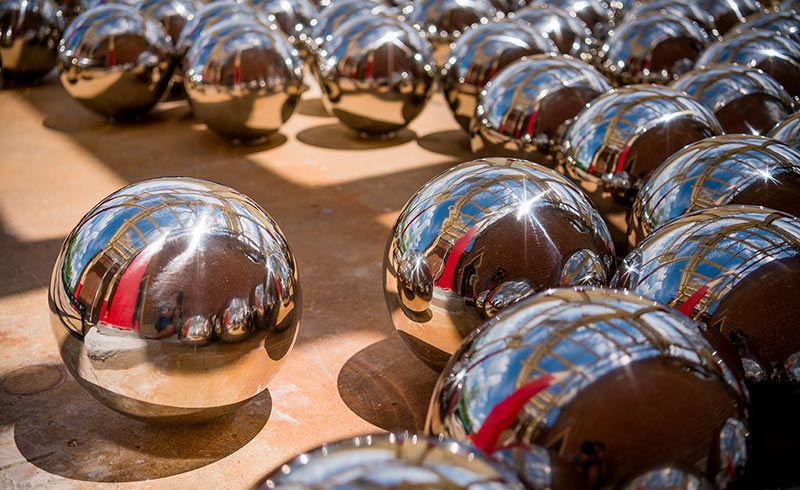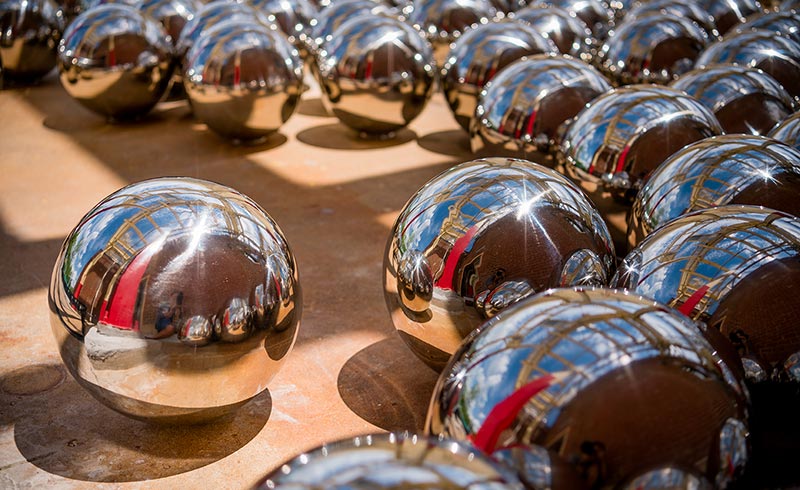 Yayoi Kusama, Narcissus Garden
Yayoi Kusama's Narcissus Garden invites us to slow down and appreciate our surroundings. Comprised of nearly 900 mirrored spheres, this playful installation creates unique reflections of people, architecture, and nature. (And yes, you can see yourself in the spheres…just like Narcissus.)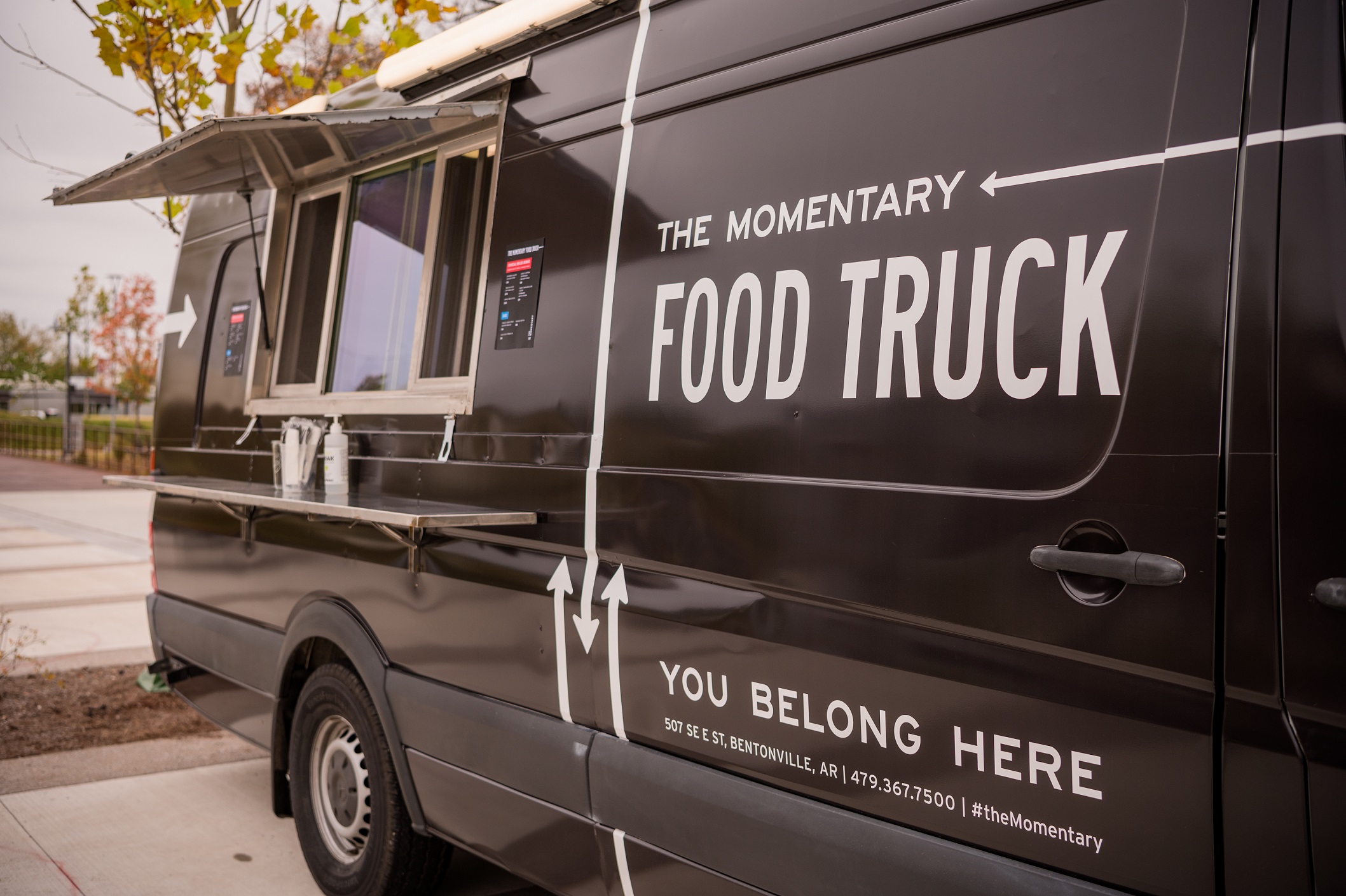 Grab a Kebab at the new Momentary Food Truck
Your ultimate street food experience in the Ozarks. The Momentary Food Truck offers delicious kebabs, loaded fries, and beverages. The concept, based on Japanese Yakitori street fare, pairs our version of southern kebabs with an open flame cooking concept that delivers bold flavors caramelized over Japanese binchotan charcoal. These flavors include bourbon-glazed chicken thighs, maple barbeque seitan, and more. The Momentary Food Truck can currently be found next to the RØDE Bar.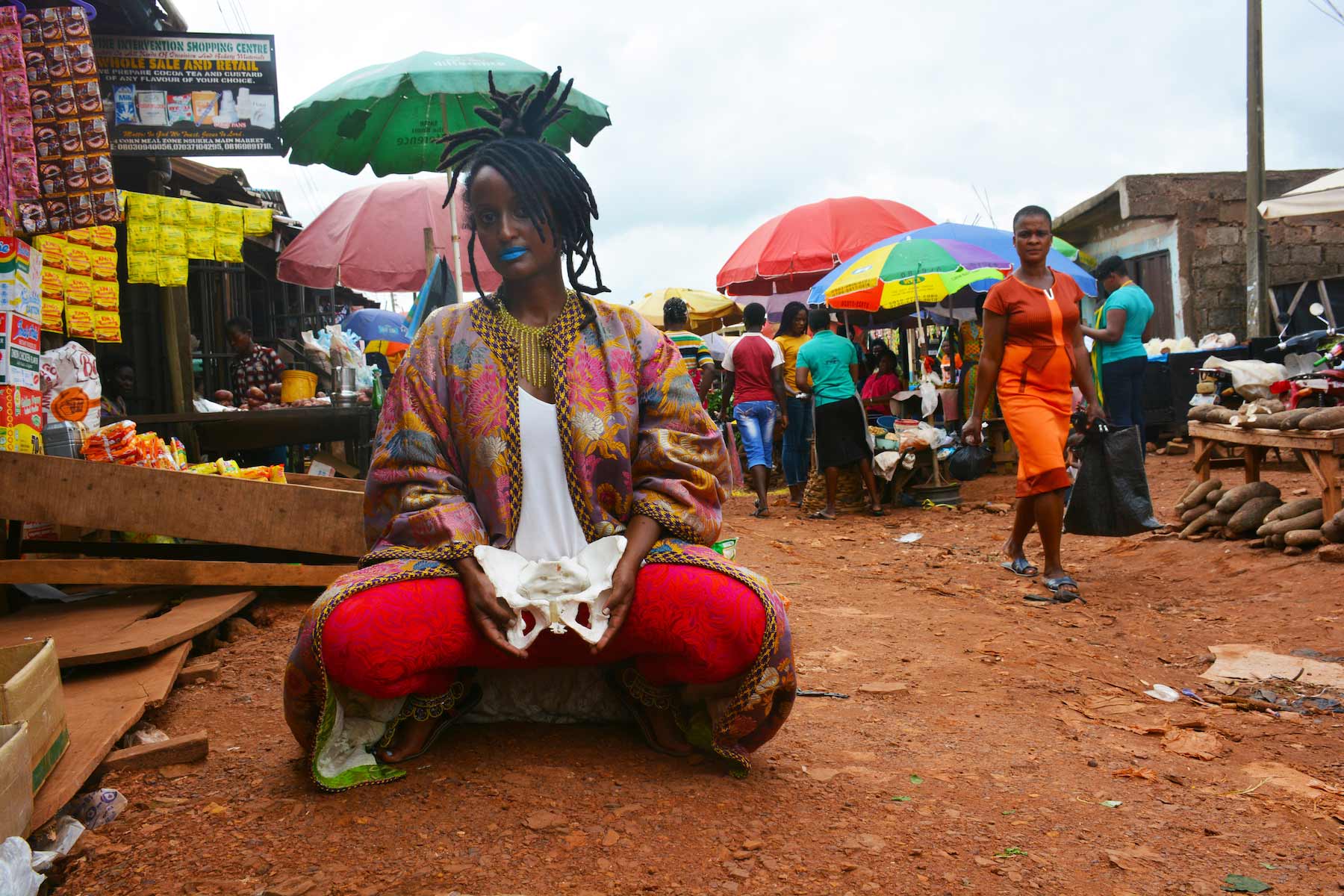 Catch a Performance or Virtual Event
We're offering performances and virtual events to keep you in touch with music and artists. The Performing Arts page offers the latest on events, Momentary Mixtapes, and more.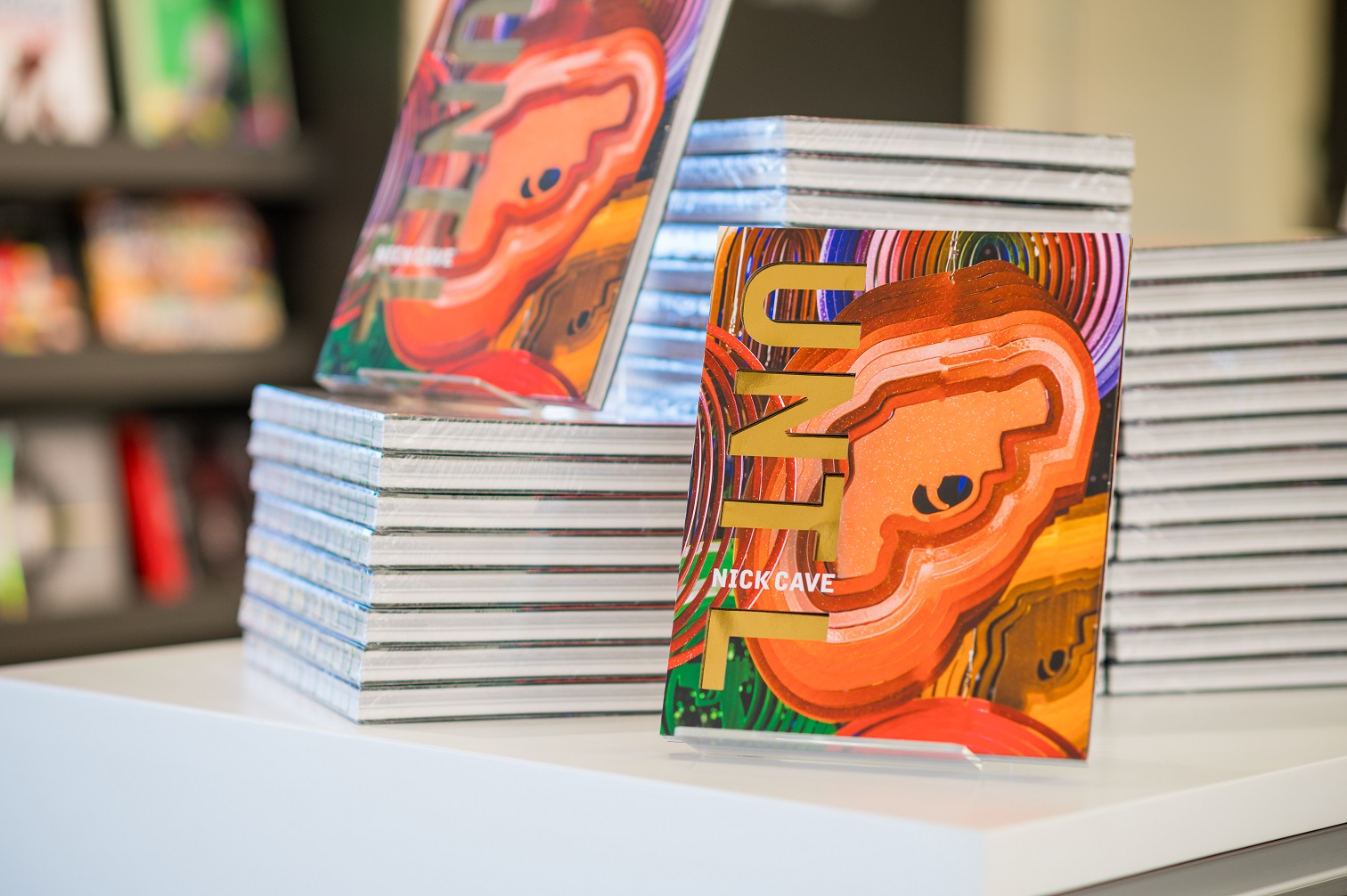 Stop by the Momentary Shop
The Momentary Shop is your one-stop-shop for Momentary merch, beautiful jewelry, limited-edition art prints and products, and Nick Cave: Until-inspired gifts, including catalogs of the exhibition!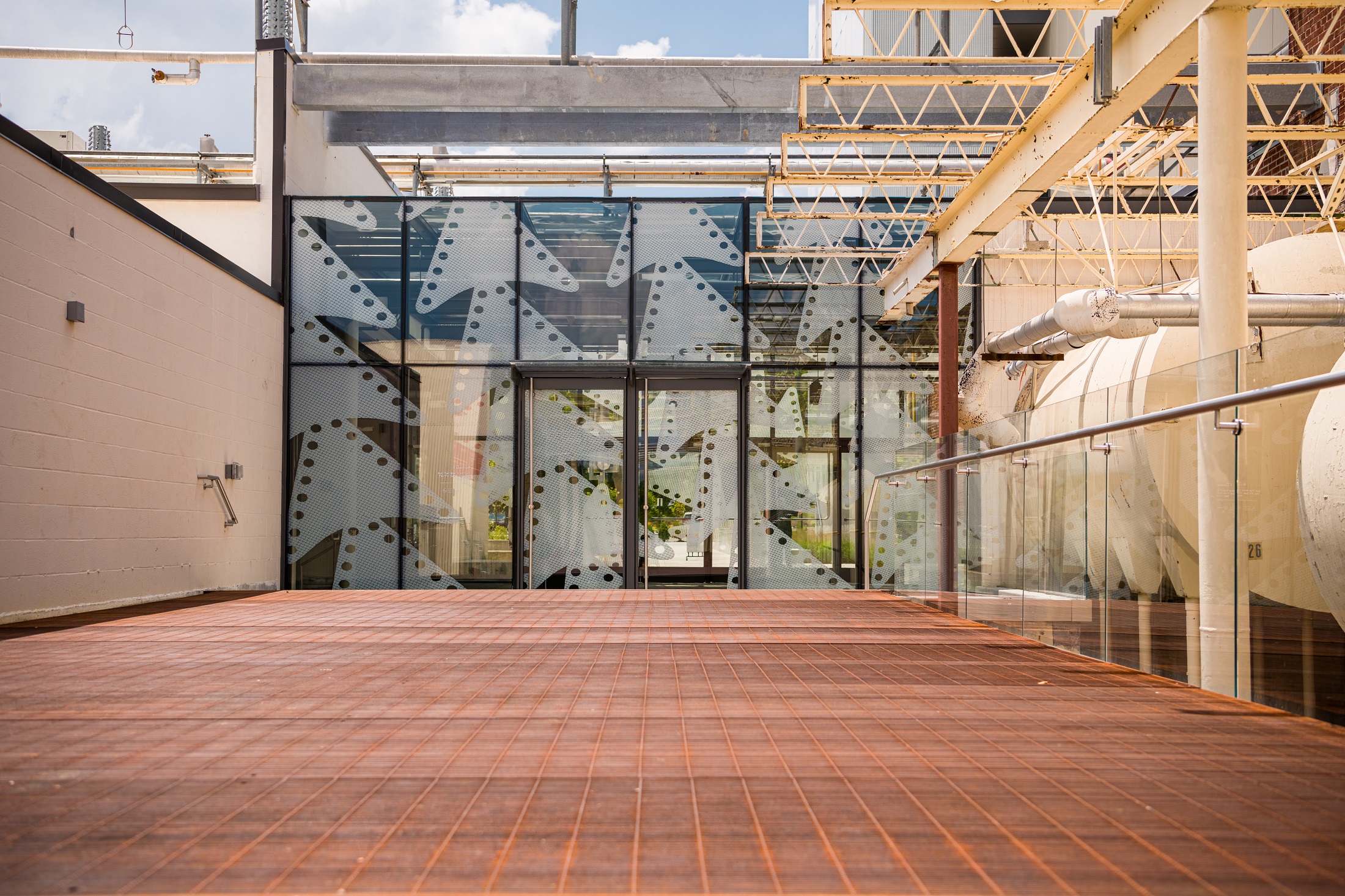 We are closed Thanksgiving and Christmas Day
Here is our holiday schedule:
Thanksgiving Day (Thursday, November 26): Closed
Christmas Eve (Thursday, December 24): Early closing at 2 p.m. The Tower Bar, the RØDE Bar, and the Momentary Food Truck will not be open.
Christmas Day (Friday, December 25): Closed
New Year's Eve (Thursday, December 31): We're open, but the Tower Bar, the RØDE Bar, and the Momentary Food Truck will not be open.
New Year's Day (Friday, January 1): We're open!
Every other day, we will be open during our regularly scheduled hours:
Sunday and Tuesday-Wednesday: 10 am to 7 pm
Thursday-Saturday: 10 am to 10 pm
Monday: Closed