Your Summer 2020 Guide to the Momentary

Summer 2020 is a season to reset with contemporary outdoor art, delicious bites, Instagram-worthy cocktails, patio bars, trendy merch, and bocce ball! Grab your quarantine squad (and your face covering) and head to the Momentary where you can find all this and more.
And just as a reminder, we take safety seriously. We are fully aware that we are still in the midst of COVID-19 cases in the area, so we are taking extra precautions to help you enjoy your visit with peace of mind.
As a safety precaution and to comply with the state of Arkansas mandate, the Momentary requires visitors and staff to wear face coverings for ages 10 and older indoors and outdoors. This state order requires every person in Arkansas to wear a face covering of the mouth and nose in all indoor and outdoor environments where there is exposure to non-household members and social distancing cannot be assured. Accordingly, face coverings should be worn on the Momentary Green when close contact with non-household members could occur, including for programs and events, as well as at food and drink venues, except when eating and drinking. Following the most recent recommendations from the CDC, face shields and face coverings with exhaust valves or vents are not allowed.
Masks are available upon entry and at outdoor events and venues for those who do not have one.
Here's your summer 2020 guide to what you can experience at the Momentary: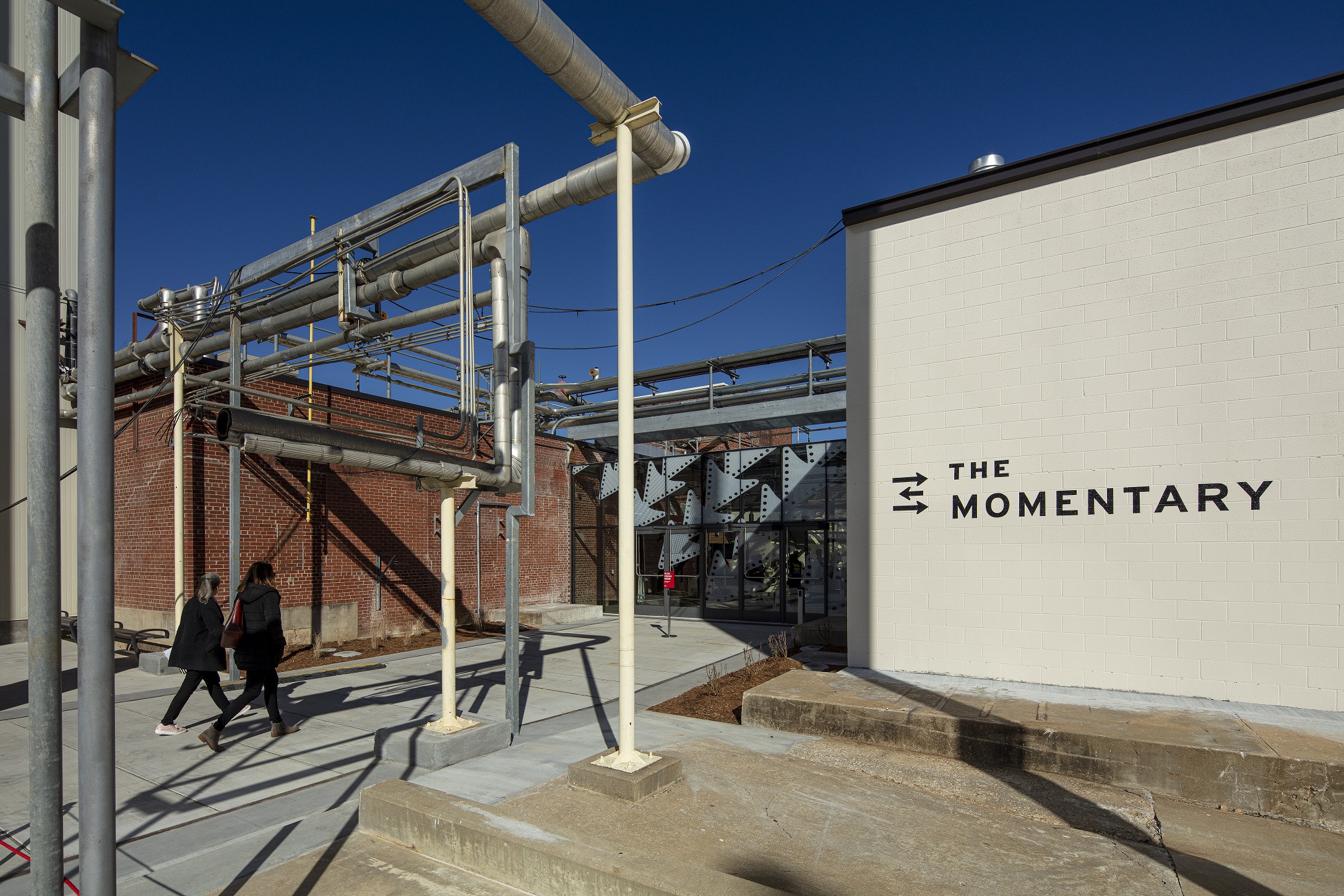 We're getting rid of timed tickets
No need to worry about getting tickets in advance this summer – just come whenever you want! We'll be here to welcome you when you arrive. 
Note! While we are not requiring timed tickets, your safety is still a priority for us and we will continue to have reduced capacity in our space, which our team will monitor as you enter and exit the building to ensure proper distancing is taking place.
Discover art everywhere you look
Please pardon our mess this summer while we deinstall State of the Art 2020 and get the galleries ready for Nick Cave: Until, opening on Saturday, September 12 (mark your calendar). We truly cannot wait UNTIL you experience it! 
In the meantime, there are plenty of outdoor visual art projects around the Momentary for you to enjoy, such as: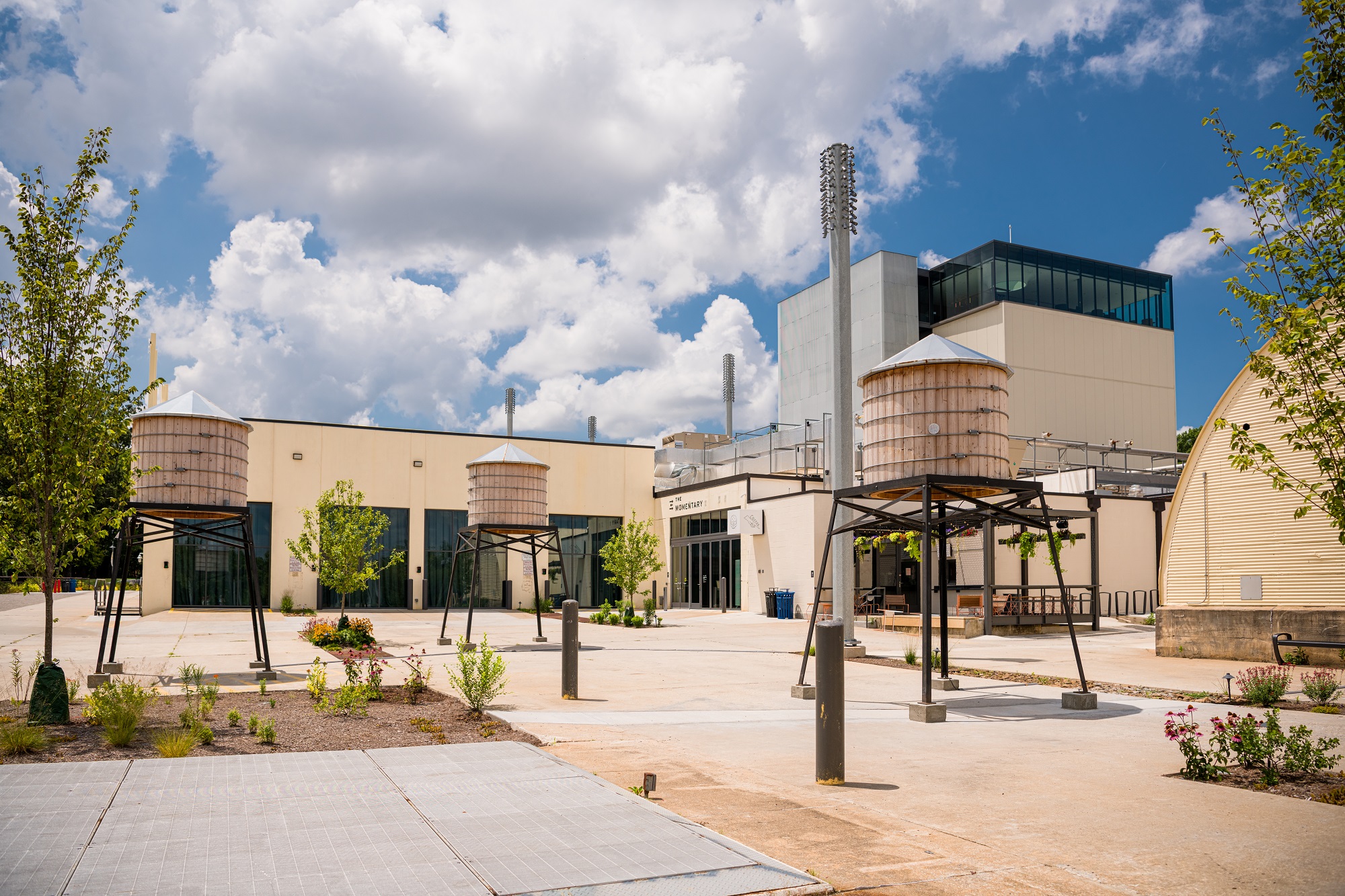 This Land Is Your Land
Step beneath each of Iván Navarro's three water towers and see what words and designs are found there, located in the North Courtyard.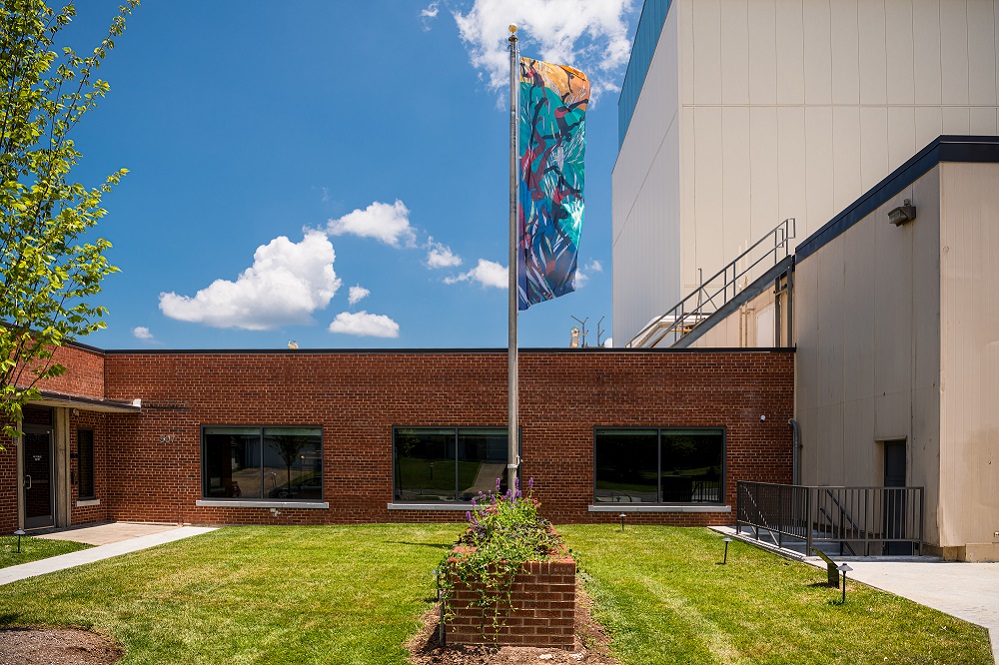 The Momentary Flag Project
Christopher Myers's amazing flag depicting Icarus Falling (also the flag's title, duh) can be viewed on the site's historic flag pole on E Street. Just take a lovely walk down to the edge of the parking lot (away from 8th St Market), turn right, and you're there.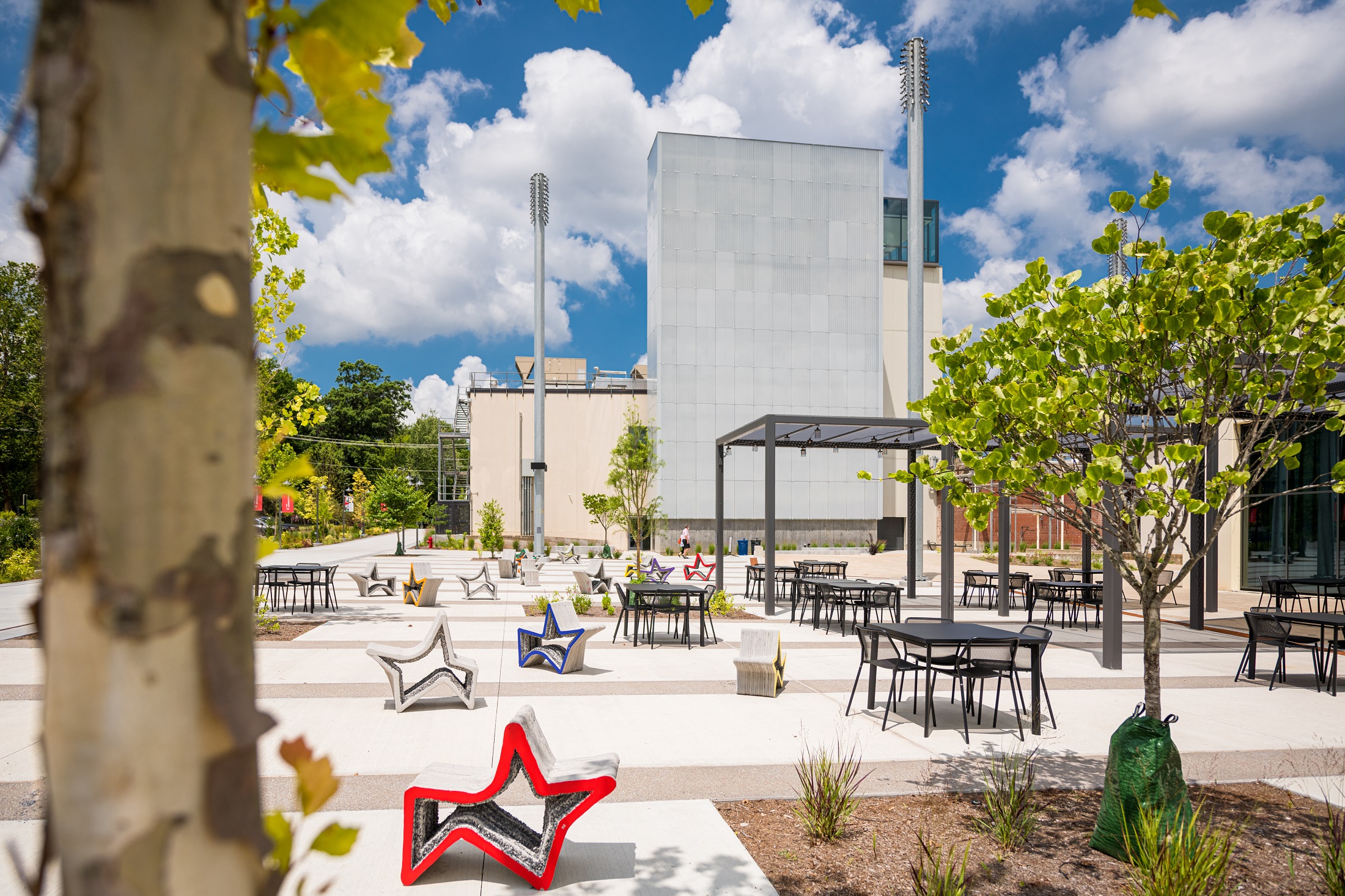 RRRolling Stones 2.0 by HANNAH
Did you know these concrete stones on the Arvest Bank Courtyard were constructed with 3D printed concrete? Feel free to sit on them but please don't try to move them. Kthanksbye.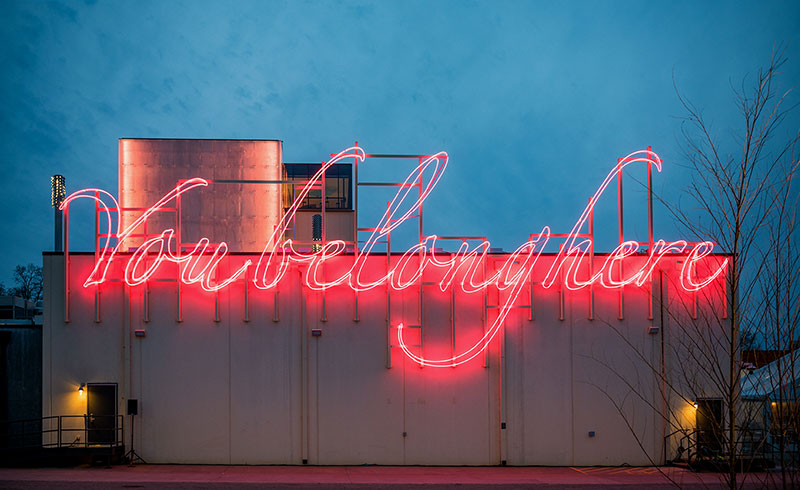 The You Belong Here sign
Tavares Strachan's sign has truly become an iconic Momentary location. Come back at sunset to watch it glow a brilliant neon pink and capture an unforgettable photo!
Beer, Bites, and Bocce Ball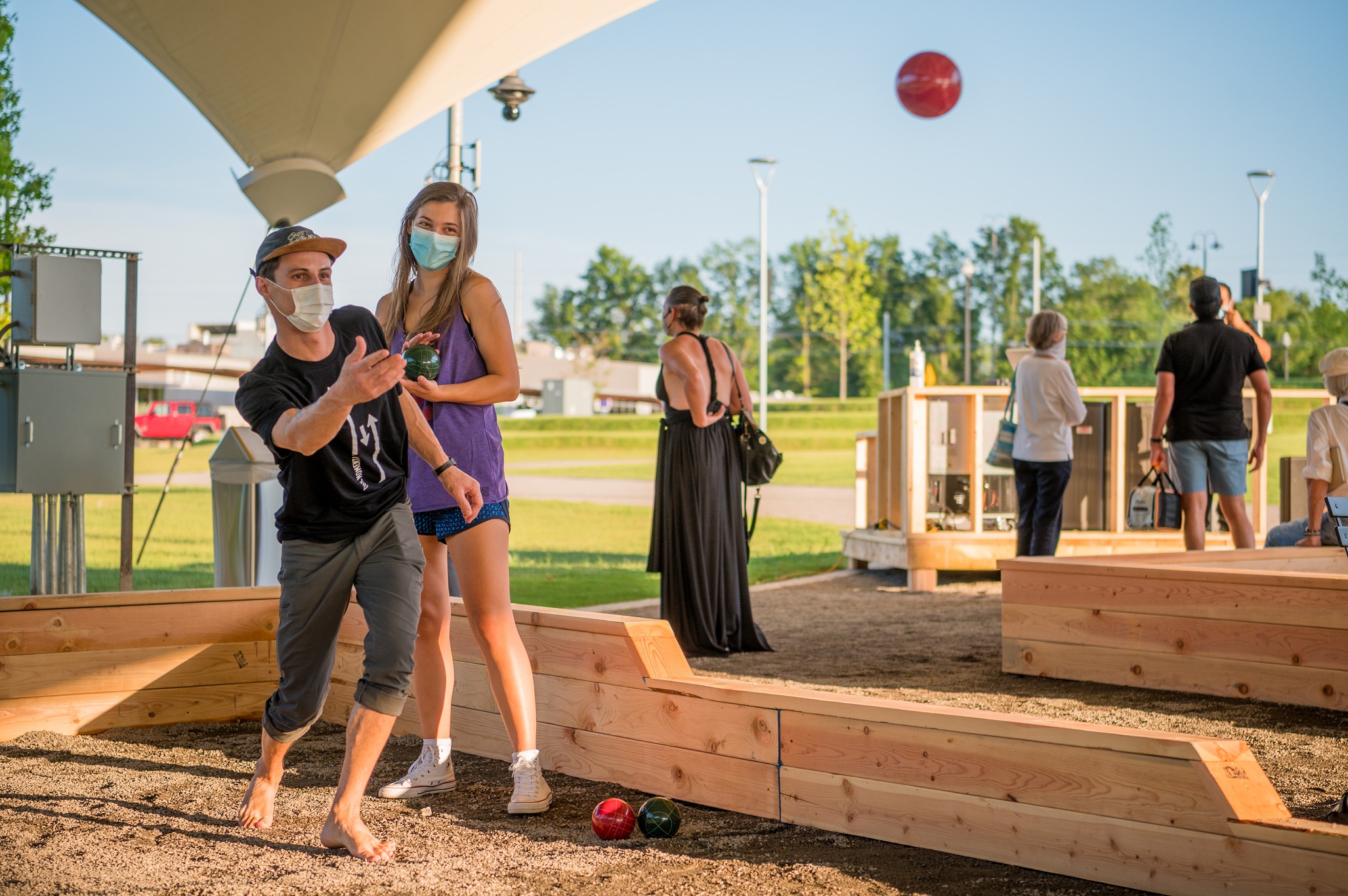 New offering alert! What screams "summer" more than a beer garden and bocce ball? (at least for a landlocked state that doesn't have beaches nearby…)
Starting on Friday, July 31, the Momentary will be offering Beer, Bites, and Bocce Ball on the Momentary Green, under the Canopy. Beer and light snacks such as chips and salsa, walking tacos, and more, will be available for purchase. You can enjoy the shade of the Canopy or spread out a blanket on the Momentary Green and soak up some sunshine with a cool, refreshing beverage.
We'll also have two lanes of bocce ball! Ball sets will be available for rental per hour ($10/hour, $8/hour for Momentary members, first come first served) and will be sanitized thoroughly after each use. Don't know the rules of bocce ball? Get a head start here.
Beer, Bites, and Bocce Ball will begin on Friday, July 31 and will be available during the following days / times:
Fridays: 4 to 11 pm

Saturdays: 11 am to 11 pm

Sundays: 11 am to 4 pm
Food, Drink, and Shopping Offerings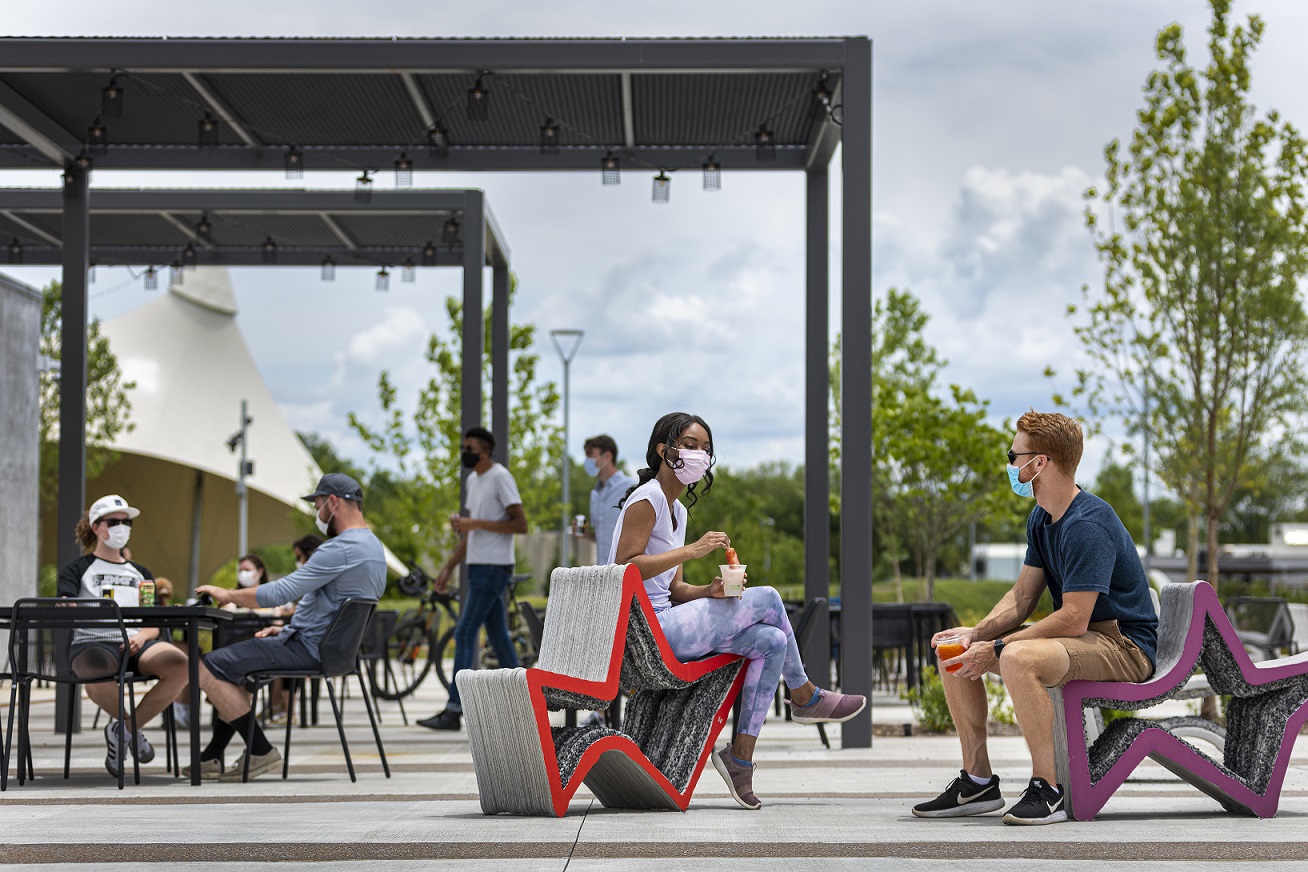 Sit outside at the RØDE Bar… 
We know you love patio drinks. The RØDE Bar, located off the RØDE House with a walk-up outdoor window, now offers service every Wednesday-Thursday, 5 to 9 p.m., Friday, 4 to 11 p.m., and Saturday, 11 a.m. to 11 p.m. Grab a glass of beer, wine, or select cocktails and snacks, and enjoy the summer weather on the open pavilion of the Arvest Bank Courtyard.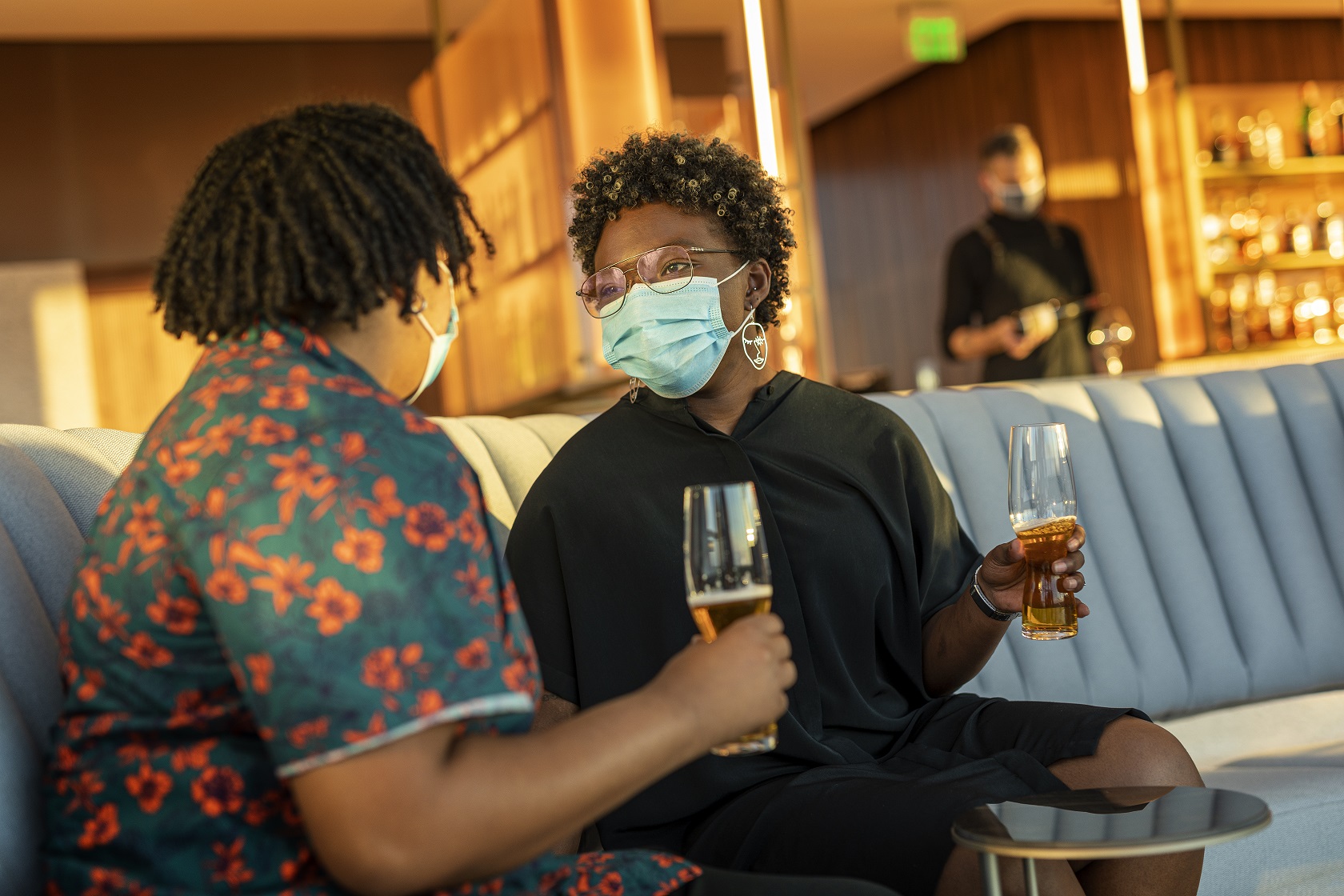 …or head up to the Tower Bar!
Don't want to sweat all over your cute outfit? Perhaps you like a more chic scene? Want to complement your craft cocktail with an unforgettable view? The Tower Bar is for you! Loosely inspired by 1960s airport lounges, the Tower Bar is a high-flying social space offering wine, beer, and Instagram-worthy craft cocktails in the evening, plus the best views in Bentonville. Come try some of those delectable drink recipes you've been seeing here on the blog! 
Public hours for the Tower Bar are as follows: 
Tuesday-Thursday: 5 to 10 pm

Friday-Saturday: 5 pm to 12 am

Sunday-Monday: Closed 
To maintain proper distancing, seating is limited in the Tower Bar to 40 guests. Service is offered tableside only, first come, first served. Upon arrival, head to the North Entrance of the Tower, and our host will add you to our queuing system, which will notify you via text message when we are ready for your party. Once you are alerted that your party is ready to be seated, head back to the elevator where an operator will help you queue. Parties are currently limited to 10 people.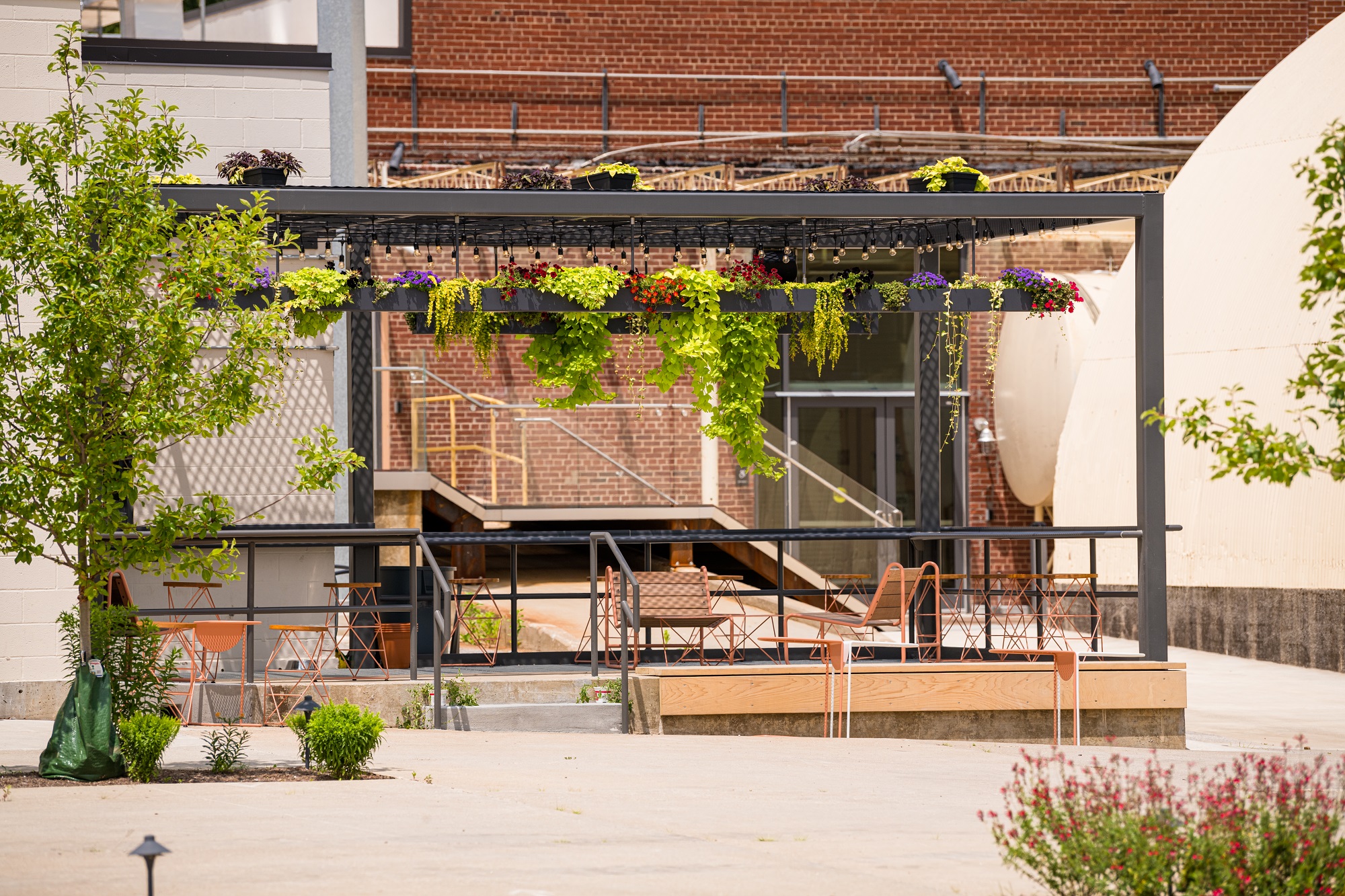 Get your caffeine fix at Onyx Coffee Lab
Same great coffee, great new location in a brilliant Millennial pink design! You can also sit outside on Onyx's lovely patio (pictured left). There's even an outdoor walk-up window for ordering and pick-up!
Onyx Coffee Lab is open Tuesday-Sunday, 10 am to 5 pm.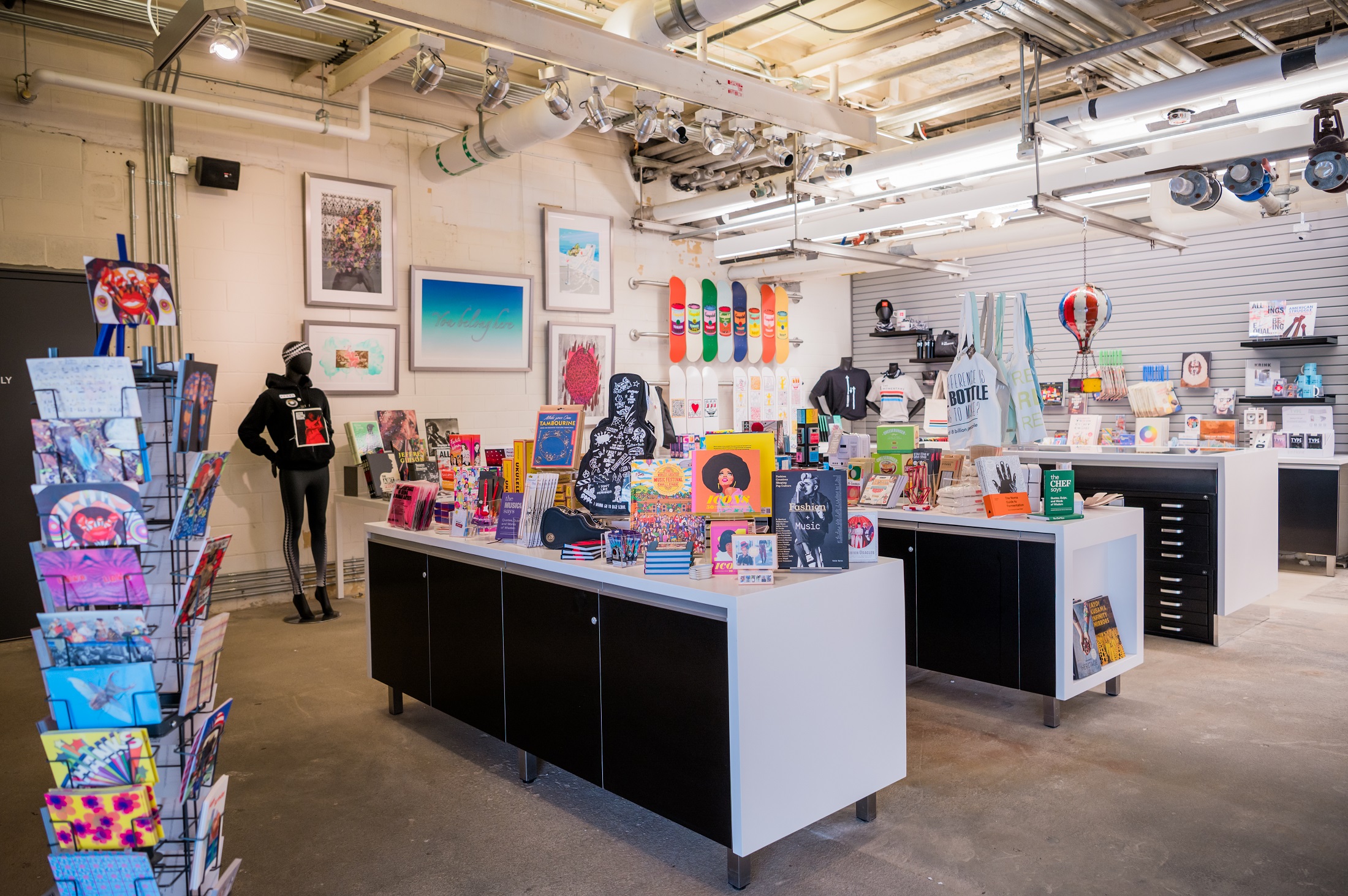 Check out the Momentary Shop
Stop by the Momentary Shop to purchase artist prints, Momentary merch, and other unique gifts you won't find anywhere else!
We can't wait to see you!