Your Winter 2021 Guide to the Momentary

Can it be? Did we make it? 2021 is here, y'all! We hope you added, "Experience more art" to your New Year's Resolutions. We can help you keep that one all year long at the Momentary! 
We are so ready to be in the moment with you in 2021. The winter season will start with a period of transition in January―an opportunity to enjoy our culinary offerings and engage with our outdoor art. Then, beginning on February 13, we welcome three new exhibitions in our galleries! LA-based artist Sarah Cain and New York-based artists Derrick Adams and Diana Al-Hadid will present new and exciting works in a variety of mediums across three solo exhibitions.
But first, your safety is our top priority. We are fully aware that we are still in the midst of COVID-19 cases in the area, so we are taking extra precautions to help you enjoy your visit with peace of mind. The Momentary requires visitors and staff to wear face coverings for ages 10 and older indoors and outdoors, except when eating and drinking. Face shields and face coverings with exhaust valves or vents are not allowed. Masks are available for those who do not have one.
Here's your winter 2021 guide to the Momentary:
Happenings in January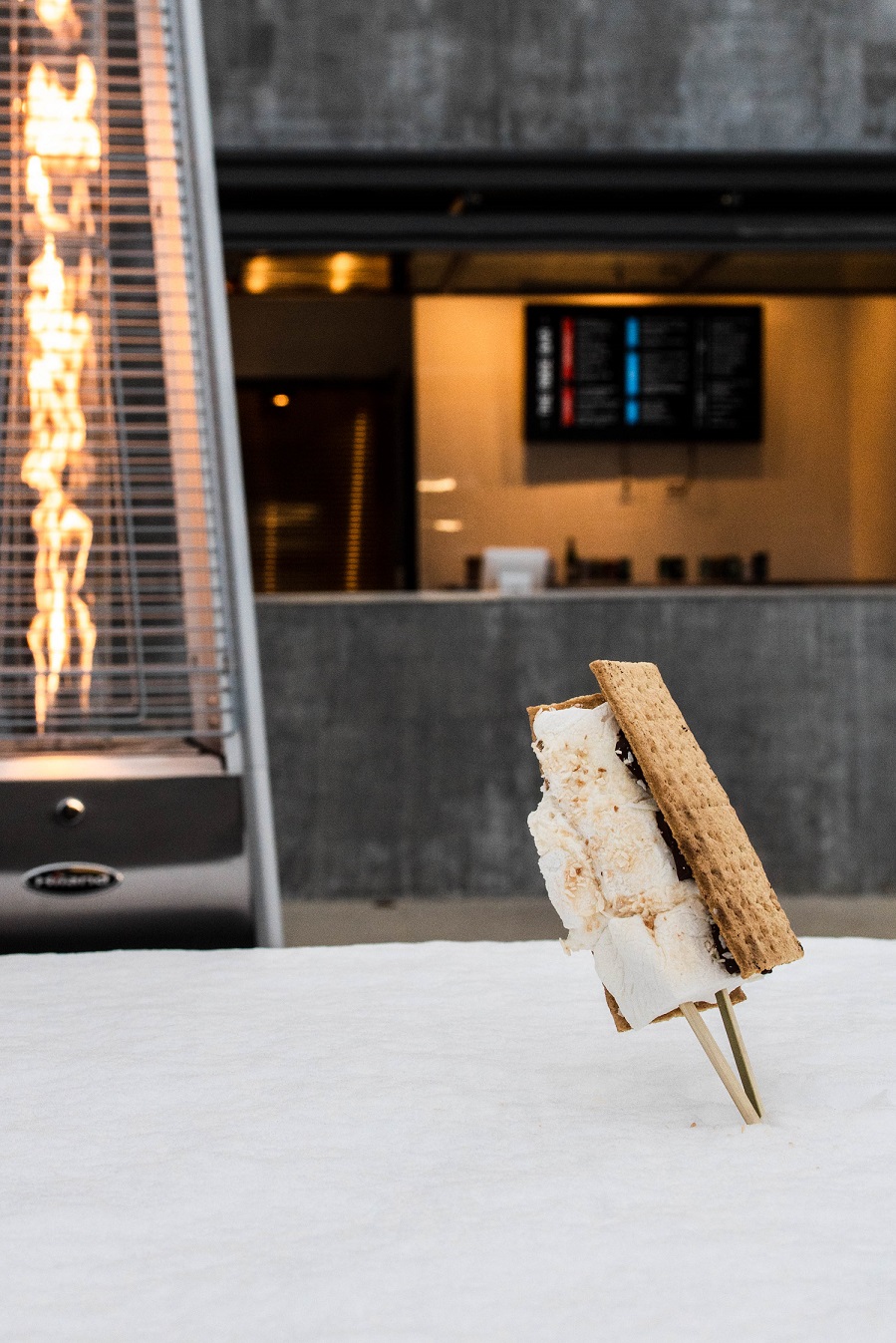 Be Fireside at Winter Glow 
Starting January 5, enjoy crafted beverages, skewers, s'mores, and more around tableside fire pits at Winter Glow, a pop-up outdoor experience at the Momentary. Open Tuesday-Sunday, featuring the RØDE Bar and the Momentary Food Truck. No reservations needed.
Winter Glow Hours:
Tuesday-Thursday: 2 to 7 pm

Friday: 2 to 9 pm

Saturday: 12 to 9 pm

Sunday: 12 to 7 pm

Monday: Closed 
Pro Tip: Turn up the heat with happy hour specials from 5 to 7 p.m. daily.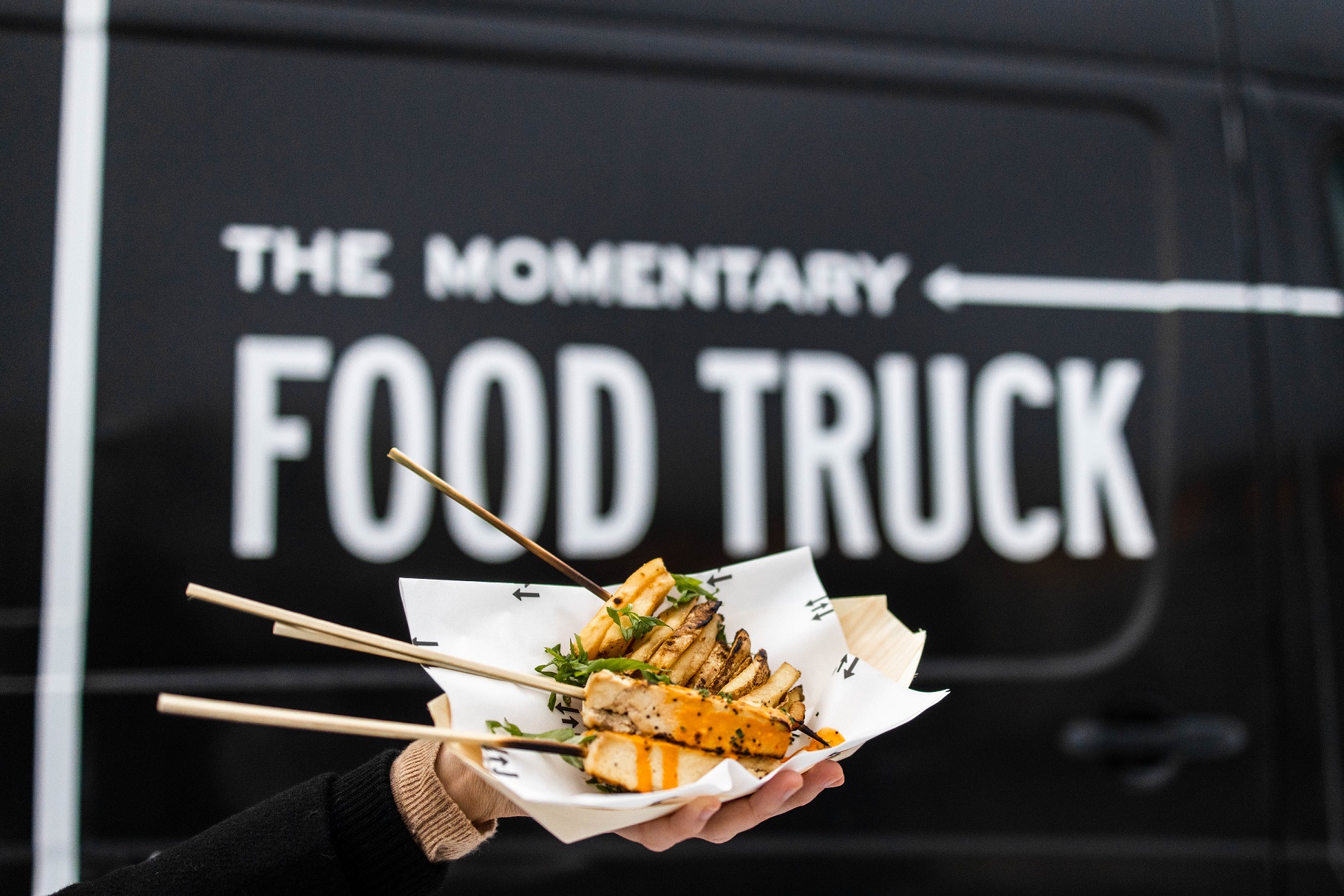 Wait…the Momentary Food Truck? Tell me more…
The Momentary Food Truck offers a unique street food experience for Momentary visitors. Offering delicious kebabs, loaded fries, and beverages, their food truck concept is based on Japanese Yakitori street fare (for now) with a southern twist!
The kebabs have a southern spin, offering flavors such as bourbon-glazed chicken thighs and maple barbeque seitan. They are also offering a grilled cheese kebab (shout-out to the Momentary being a former cheese plant!) that features an aerated, aged gruyere and cheddar sauce on a sourdough roll topped with cured egg yolk.  
And for dessert, try a s'mores kebab, made with Markham & Fitz chocolate and a house-made honey marshmallow. Brb hungry now…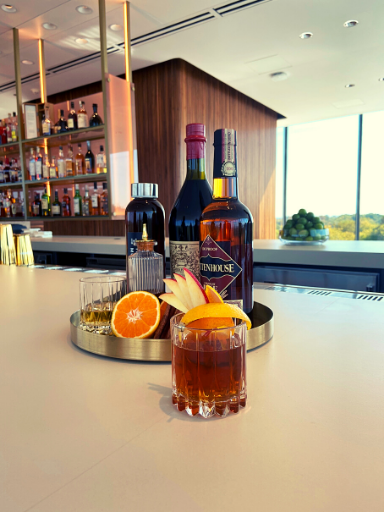 Enjoy cocktails and winter views in the Tower Bar
You know what spot we'd recommend for writing out those 2021 goals? The Tower Bar. It's okay to drop everything and head up to sip on a craft cocktail made by a team of expert bartenders and get inspired. That sounds so divine. 
At the Tower Bar, you can enjoy tried-and-true classics or indulge in a seasonal drink while enjoying high-flying, floor-to-ceiling views of Bentonville in winter. Ages 21+.
The Tower Bar opens to the public at 5 p.m. Tuesday – Saturday. MO Friend and MO Insider-level members get daytime access to the space, including complimentary coffee and snack service. Beer, wine, and soft drinks are available beginning at 11:30 am for an additional cost. Want to upgrade your membership? Hop over here.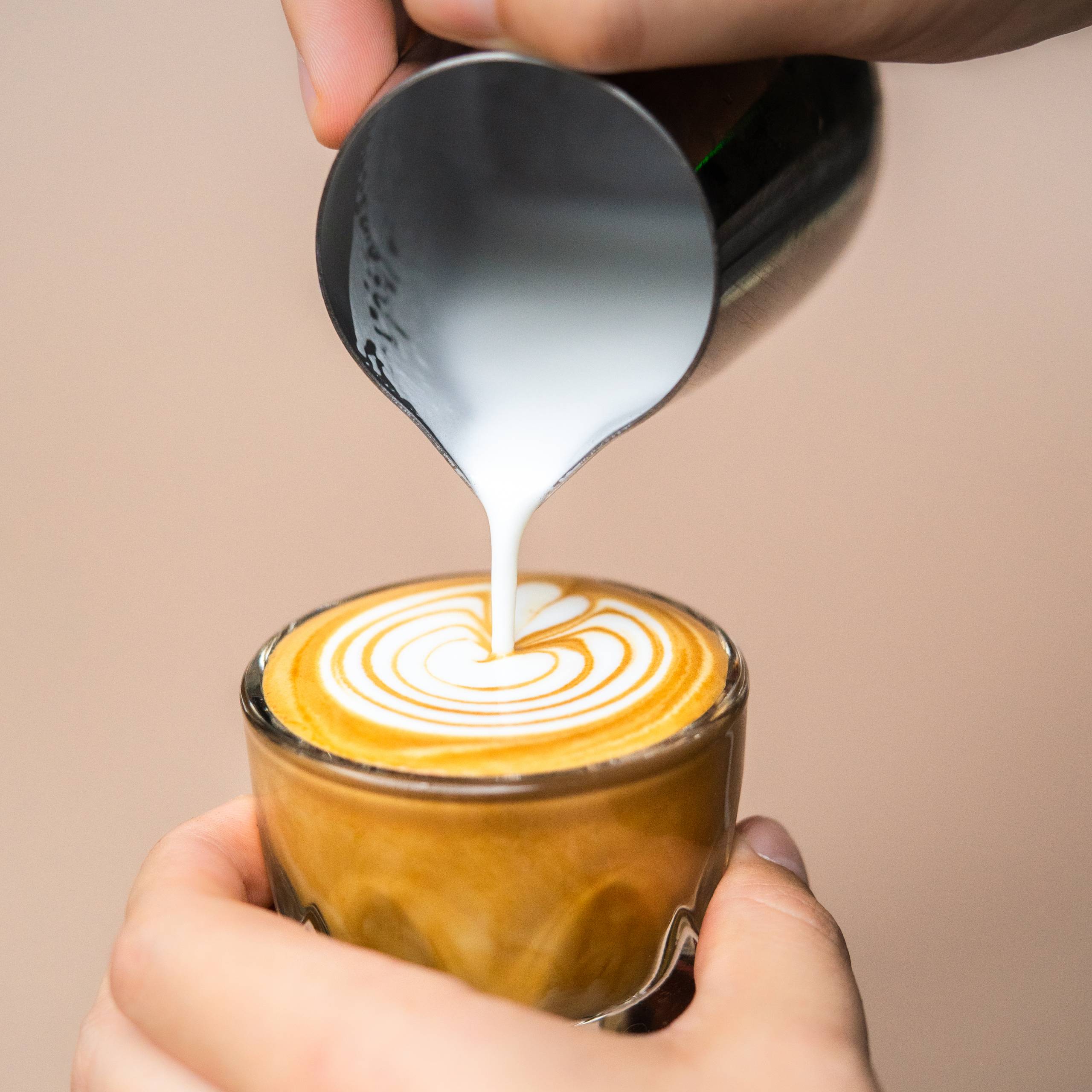 Grab a drink at Onyx Coffee Lab
Onyx Coffee Lab's winter menu sounds perfect for the season. Warm up with a hot chocolate, Krampus Mocha, Framily Latte, or Winter Shake (okay, maybe you can't warm up with that one) and enjoy the Millennial pink design indoors, or put on your cutest hat and gloves and enjoy the outdoor patio area.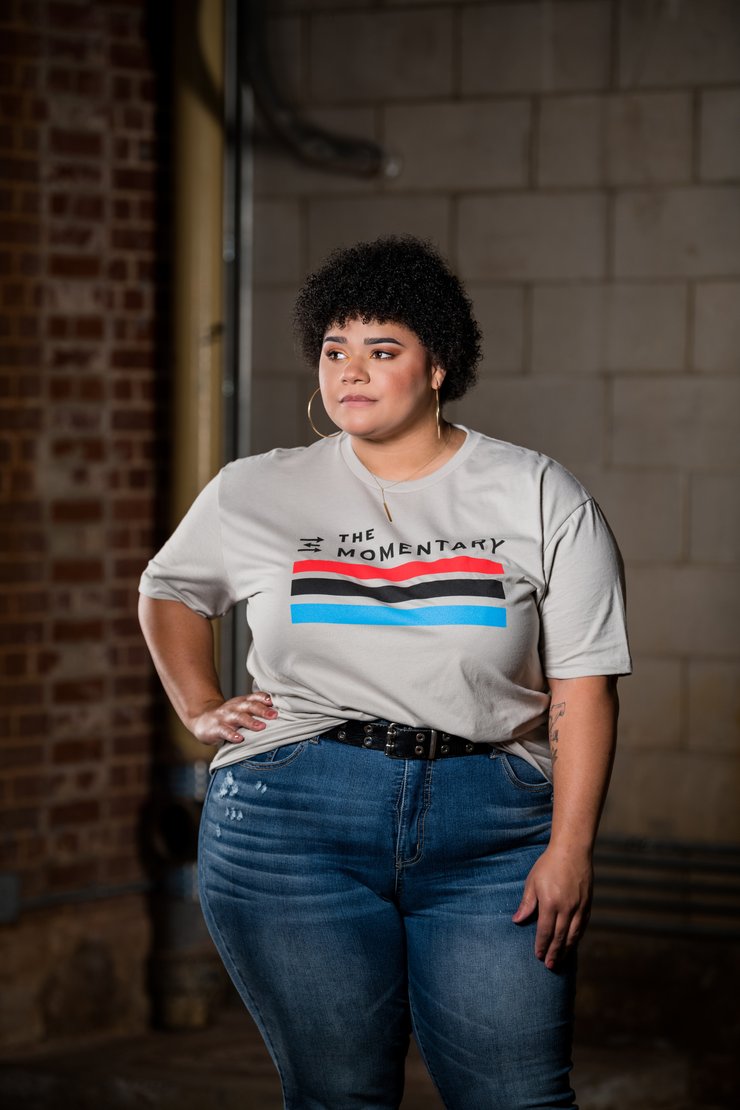 Bring art home with the Momentary Shop 
We may be transitioning our galleries in January, but you can still continue your contemporary art journey at the Momentary Shop. Books about art, artists, architecture, sustainability, and more are available for purchase, as well as limited-edition artist prints, Momentary gear, and more! Open Tuesday-Sunday, 10 a.m. to 7 p.m.
Shopping from home? Check out our new online shop! Open 24/7. Shopping in pjs is totally acceptable.
Opening in February
The Momentary brings you the best in contemporary art with three new solo exhibitions beginning in February: Sarah Cain: In Nature, Derrick Adams: Sanctuary, and Diana Al-Hadid: Ash in the Trade Winds. All three exhibitions will be free to view.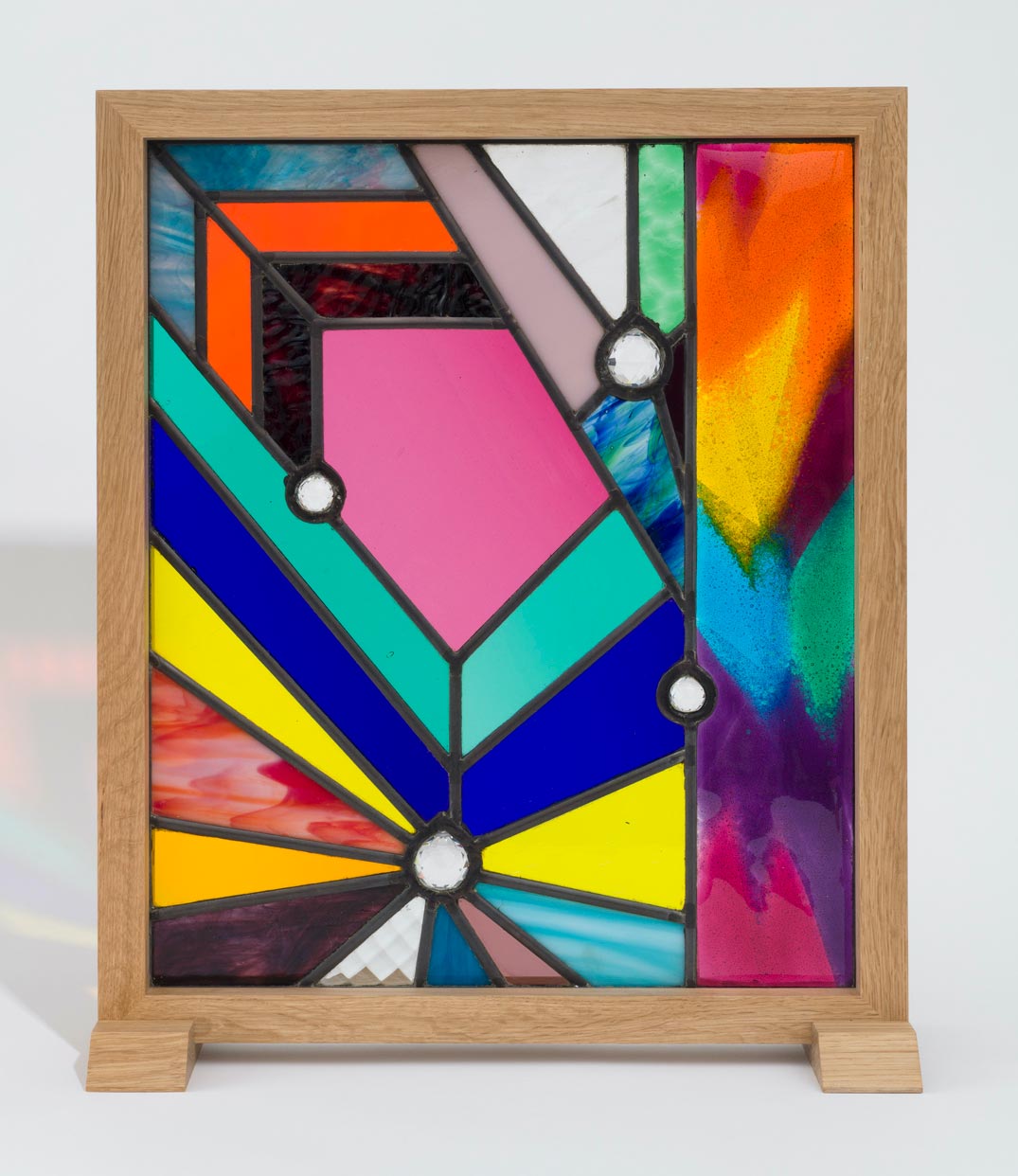 Sarah Cain: In Nature
February 13 – May 30, 2021
Sarah Cain: In Nature is a colorful, abstract, site-specific exhibition featuring works on canvas, functional floor paintings, sculpture, and a stained-glass window, moving over and off the canvas and responding to architecture at large. Also inspired in part by her experiences in quarantine, the exhibition focuses on formal observations from nature and the search for new possibilities during a worldwide moment of sheltering in place and limited mobility.
Sponsored by Coca-Cola, Soapbox Influence, and Juan, Marcy, and Joaquin Camacho.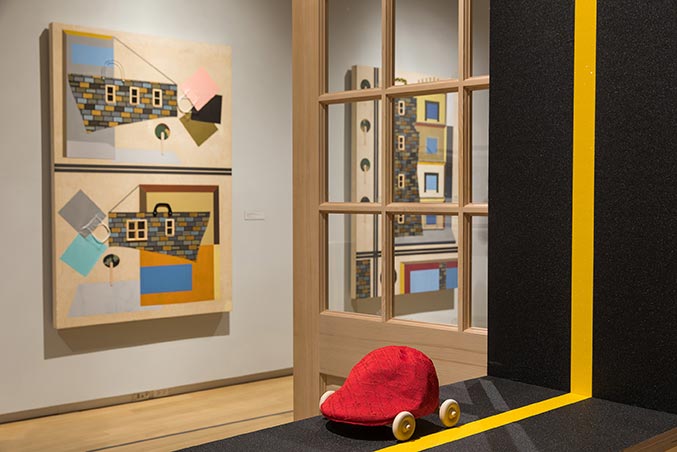 Derrick Adams: Sanctuary
February 23 – June 6, 2021
From 1936 to 1967, during the Jim Crow era, Black American road-trippers referenced a guidebook, The Negro Motorist Green Book, also known as The Green Book, to identify businesses that were nondiscriminatory and welcoming. In Derrick Adams: Sanctuary, this reference material serves as inspiration to reimagine safe destinations for the Black American traveler in an exhibition featuring mixed-media collage and sculpture.
Sponsored by Coca-Cola, Sarah Simmons, Kate and Greg Schaffer, and Tony Waller.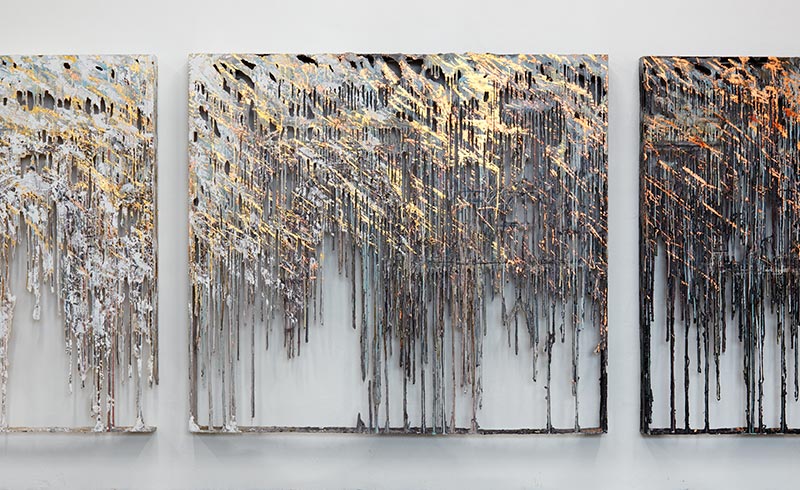 Diana Al-Hadid: Ash in the Trade Winds
March 5 – June 13, 2021
Diana Al-Hadid: Ash in the Trade Winds features several striking works of sculpture and wall panels from the Syrian American artist, highlighting recent developments in Al-Hadid's signature process of layering pigments on to classical and contemporary materials, including bronze, plaster, fiberglass, and polymer gypsum. Drawing inspiration from literature, architecture, and art history, many of these works will make their debut at the Momentary. Together, these captivating works encourage slow looking and invite viewers to create their own visual histories.
Sponsored by Coca-Cola, Sarah Simmons, and Kate and Greg Schaffer.
We'll also be celebrating our one year anniversary in February! Can you believe?! Stay tuned for a look back at our first year and look ahead at what's to come. 
Meet you at the Momentary!