eTown Live Radio Taping: Langhorne Slim and Briscoe

The beloved national radio program and podcast eTown is coming back to Bentonville, Arkansas for a recording session in the Momentary's RØDE House—and you're invited to be part of the live studio audience!
Host and veteran bluegrass musician Nick Forster will welcome country, indie, and soul singer-songwriter Langhorne Slim and folk-rock duo Briscoe for an evening of soulful musical performances and captivating conversation.
In keeping with eTown's signature blend of live music and engaging conversation between top-notch musicians and celebrated authors, scientists, and policymakers, the live show features performances from both musical acts, interviews celebrating local community leaders, and a one-of-a-kind musical collaboration with the eTown house band.
From the first note to the last word, there's no better place to celebrate music, ideas, and community.
See you there.
Reserve your spot online or by calling the Box Office at (479) 657-2335 today. 
Not a member yet? Join today to enjoy priority access to concerts and member-only events all year long.
Please allow 24 hours for new memberships purchased online to process before purchasing your member-priced ticket. To purchase your membership and tickets together today, call our member priority line at (479) 418-5728 or by emailing Memberships@CrystalBridges-theMomentary.org.
*Student tickets available to guests with a valid student ID, presented upon entry.
ABOUT THE ARTISTS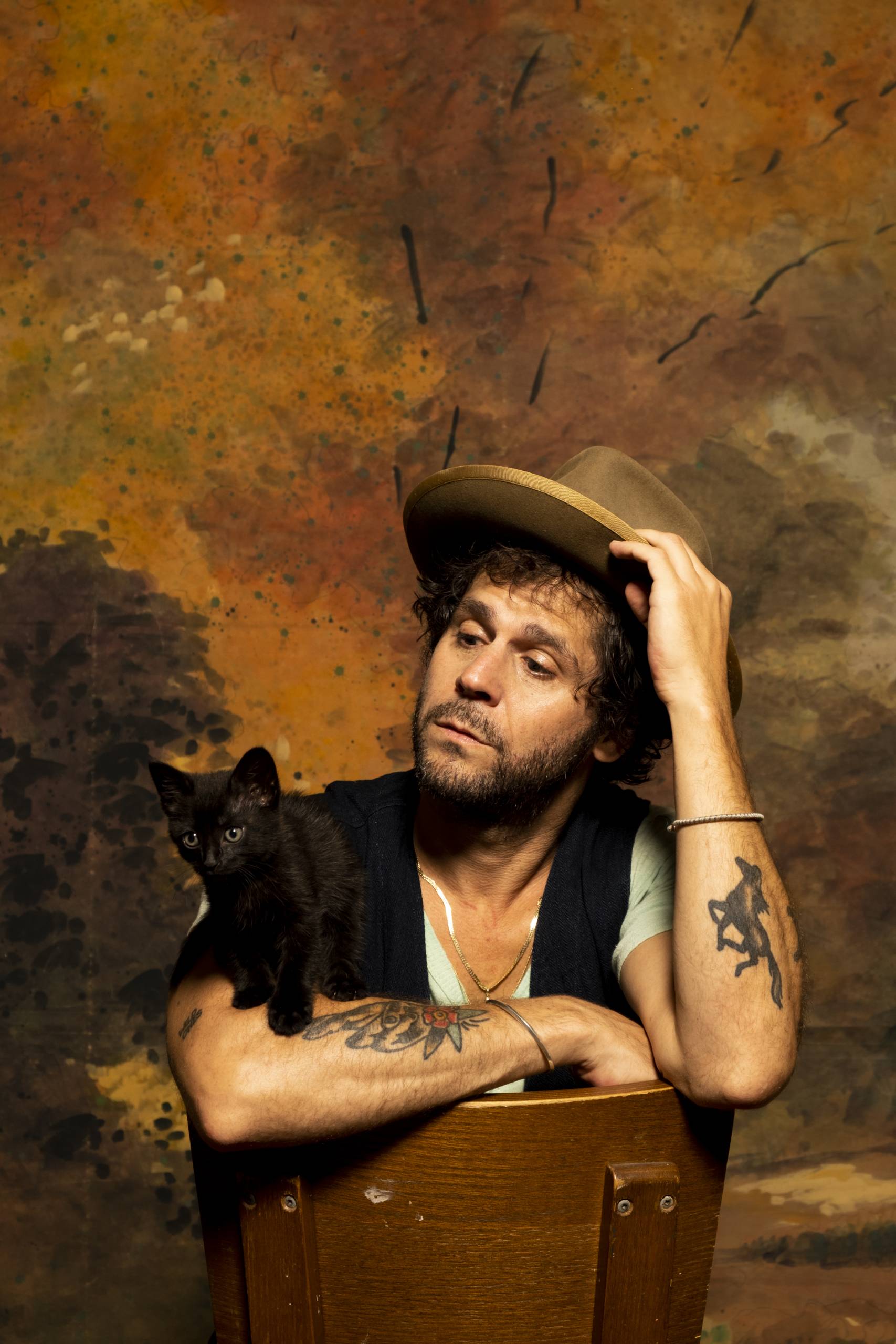 Langhorne Slim
Born Sean Scolnick in 1980, Slim took part of his artistic moniker from his hometown of Langhorne, Pennsylvania, a place he's still very much connected to despite making his home in Nashville. Since the advent of Covid-19, he has been traveling back to PA once a month to see his mother and grandmother, and, like many Americans, finding strength in his origins and family bonds.
The title Strawberry Mansion refers to the neighborhood in Philadelphia where both of his grandfathers grew up, a place he calls "dirty but sweet, tough but full of love, where giants roamed the earth and had names like Whistle and Curly." That idea of a mythical wonderland informs the new album from head to toe. Strawberry Mansion is not so much about nostalgia for the past as it is about the possibility of better days ahead in this world. These are songs that remind us we're all part of a collective "Mighty Soul," united in one journey, just like the characters in that old Philly neighborhood. It's a life-affirming album for these times.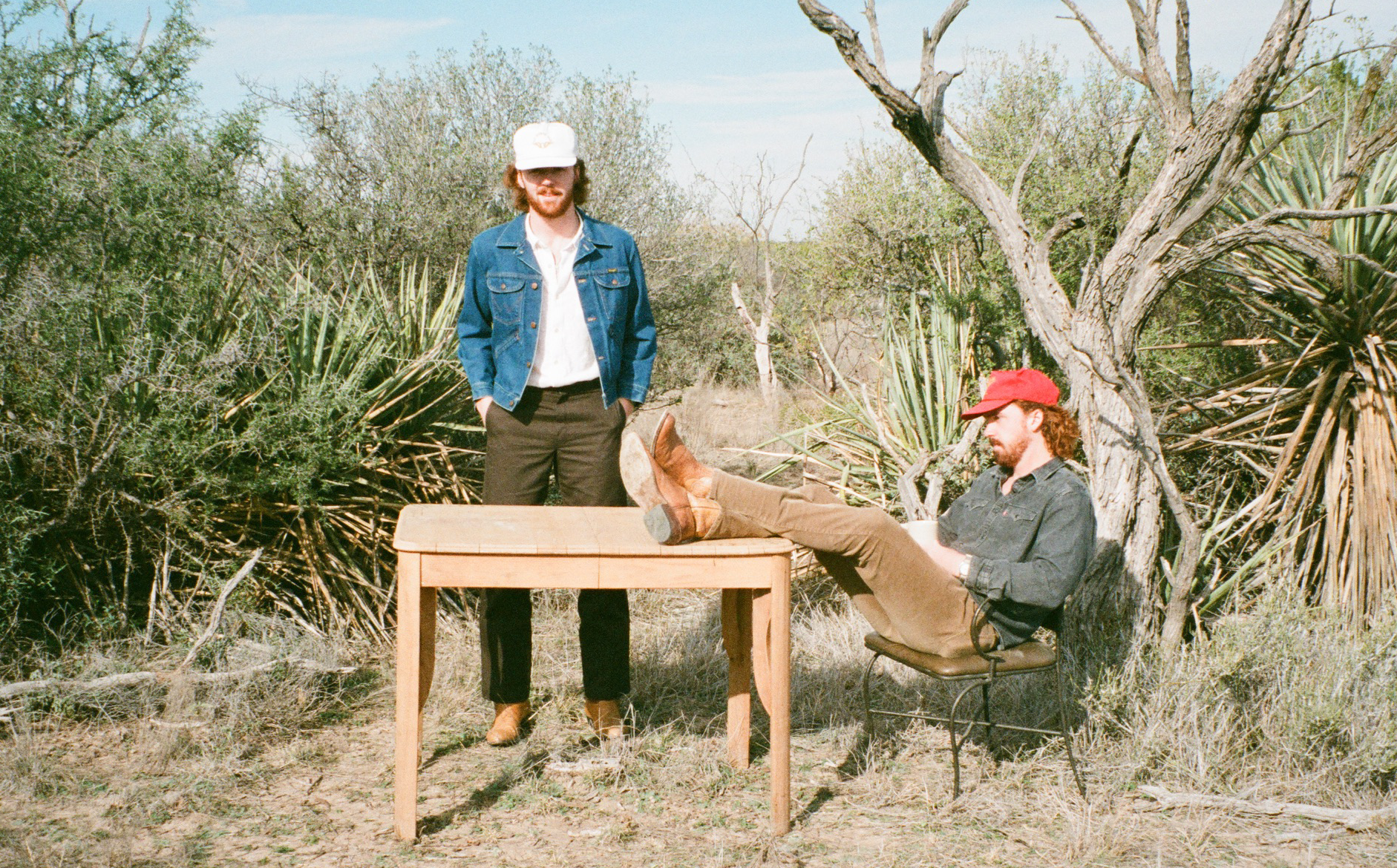 Briscoe
From free backyard performances on the outskirts of UT Austin's campus to sold-out gigs at Antone's Nightclub and The Continental Club Gallery, Briscoe's growth—like the group's music itself—has been organic. Bandmates Truett Heintzelman and Philip Lupton built their grassroots following the old-school way: by carving out a sound that nodded to the golden era of folk, rock, and pop music, then getting onstage and building a genuine relationship with their audience.
Heintzelman and Lupton first met as teenagers at a summer camp on the outskirts of Kerrville, Texas. Both were songwriters, vocalists, and multi-instrumentalists, and they formed a highly capable duo, playing house shows and backyard parties as a two-piece act before selling out venue after venue after expanding their lineup into a proper band. They strummed acoustic guitars, plucked banjos, stacked their voices into harmony, and built each song around cinematic, cathartic hooks. Whenever writer's block threatened their progress, the two musicians would leave town for a few days and head west, finding new motivation in the wilderness of the Texas Hill Country. "We have an appreciation and an awe for that place," says Heintzelman. "To us, the Hill Country is one of the most beautiful places on this earth, and it became an inspiration when we were writing these songs."
ABOUT ETOWN
eTown, the internationally syndicated radio broadcast, podcast, and multimedia- and events-production nonprofit, was launched on Earth Day 1991 in Boulder, Colorado. Since then, eTown has produced musical, social, and environmental programming all focused on its ongoing global mission—to educate, entertain, and inspire a diverse audience through music and conversation in order to create a socially responsible and environmentally sustainable world.
You can find eTown on over 300 radio stations nationwide, Apple Podcasts, Spotify, Podbean, Vimeo, on Facebook and Twitter @eTownRadio, on Instagram @eTown_Radio, on YouTube, as well as at http://etown.org/.
WHAT TO EXPECT
Entry: Entry to the concert is located just west of the parking garage. Please be ready to show your mobile/printed tickets along with a valid ID.
Re-entry: No re-entry will be allowed for this show.
Parking: Please park in our parking garage located next to the 8th Street Market at 801 SE 8th Street.

Note: There is an 8′ height limit for the garage.

Seating: This event is a seated concert without assigned seating. Specific seats are available to ticketholders on a first-come, first-served basis.
Bag Policy: You can bring one clear bag into the venue that is not larger than 12" x 6" x 12", or a single one-gallon plastic freezer bag (Ziploc bag or similar). Exceptions for diaper bags, medical devices, and media apply—learn more here.

In addition, you can also carry a small clutch purse, no larger than 4.5" x 6.5", with or without a handle or strap.
Bags will be screened as you enter. Security has final say on what is and isn't permitted.

Fun Food and Drink: Hungry or thirsty? Enjoy fun beverages from the RØDE Bar before and during the show. No outside food or beverages will be allowed.
Cashless Event: Bring your credit or debit cards as we're 100% cash-less.
Photos and Video: For this performance, no cameras will be permitted in the venue (phones are OK). Please leave all cameras, including point-and-shoot cameras, GoPros, tablets, professional cameras, drones, selfie sticks, tripods, detachable lenses, and audio or video recording devices at home.
For a complete list of guidelines, see our full Concert and Festival Rules.
WHAT TO BRING AND NOT BRING TO THE CONCERT
BRING
Valid ID and tickets to present upon entry.
Water fountains will be available filling stations. Empty plastic water bottles are encouraged to help stay hydrated. (No glass, metal, or opaque plastic containers.)
Bring your credit or debit cards. The concert is 100% cash-less.
One clear bag no bigger than 12" x 6" x 12", or a single one-gallon plastic freezer bag (Ziploc bag or similar). You may also carry a small clutch purse, no larger than 4.5" x 6.5", with or without a handle or strap.

All clear bags and clutch purses will be screened prior to entry. Security has final say on which bags will be permitted.
DON'T BRING
No outside food and drink, large bags, coolers, or ice chests.
No folding chairs or blankets. This event is a seated concert without assigned seating.
No weapons or firearms of any kind are allowed, even if you have a permit.
No laser pointers, glow sticks, and illuminating objects.
No fireworks, fuel, or explosive materials of any kind.
No skateboards, scooters, or wheeled devices other than ADA-compliant transport.
No kites, frisbees, inflatables, or air horns.
No illegal substances of any kind.
No smoking or vaping will be allowed outside of designated smoking areas.
No pets.
No posters, signs, or promotional materials. Flyers and other promotional materials cannot be distributed on Momentary property without prior approval.
No cameras or recording devices.
Prohibited items will not be admitted or checked. Please leave these items at home or in your locked vehicle.