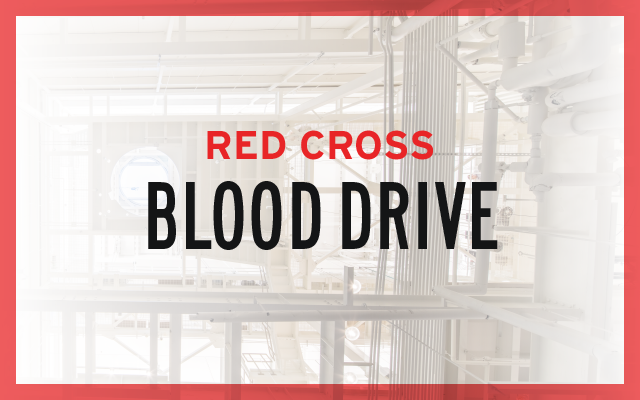 Please join us for a blood drive at The Momentary on Thursday, September 24 from 11 a.m. to 5 p.m. Red Cross is now offering COVID antibody testing with all donations to help identify plasma donors for COVID recovery therapy.
The need for blood is constant, and only volunteer donors can fulfill that need for patients in our community. Donating blood products is essential to community health, and eligible donors are strongly urged to donate. The Red Cross follows the highest standards of safety and infection control, and volunteer donors are the only source of blood for those in need.
Nationwide, someone needs a unit of blood every 2 to 3 seconds, and most of us will need blood in our lifetime. Please join our lifesaving mission and schedule an appointment today!
As a safety precaution and to comply with Arkansas State guidelines, Crystal Bridges and the Momentary require face coverings at outdoor programs and events for ages 10 and older, as well as at food and drink venues, except when eating and drinking. Participants will be asked to practice social distancing of six feet for the safety of all attendees. Following the most recent recommendations from the CDC, face coverings with exhaust valves or vents are not allowed. Masks will be available upon entry for those who do not have one.
Schedule your appointment here!