3 Fruit Cocktail Recipes to Make at Home

Today is National Fruit Cocktail Day! In the spirit of the day, the Momentary Tower Bar servers have developed three delicious fruit cocktails for you to make at home. Each drink incorporates either fruit or syrup from a fruit cocktail in its recipe. Try a fruit-filled sangria, a gin spritzer, or a fruit cocktail smash with a bit of bourbon and enjoy the day.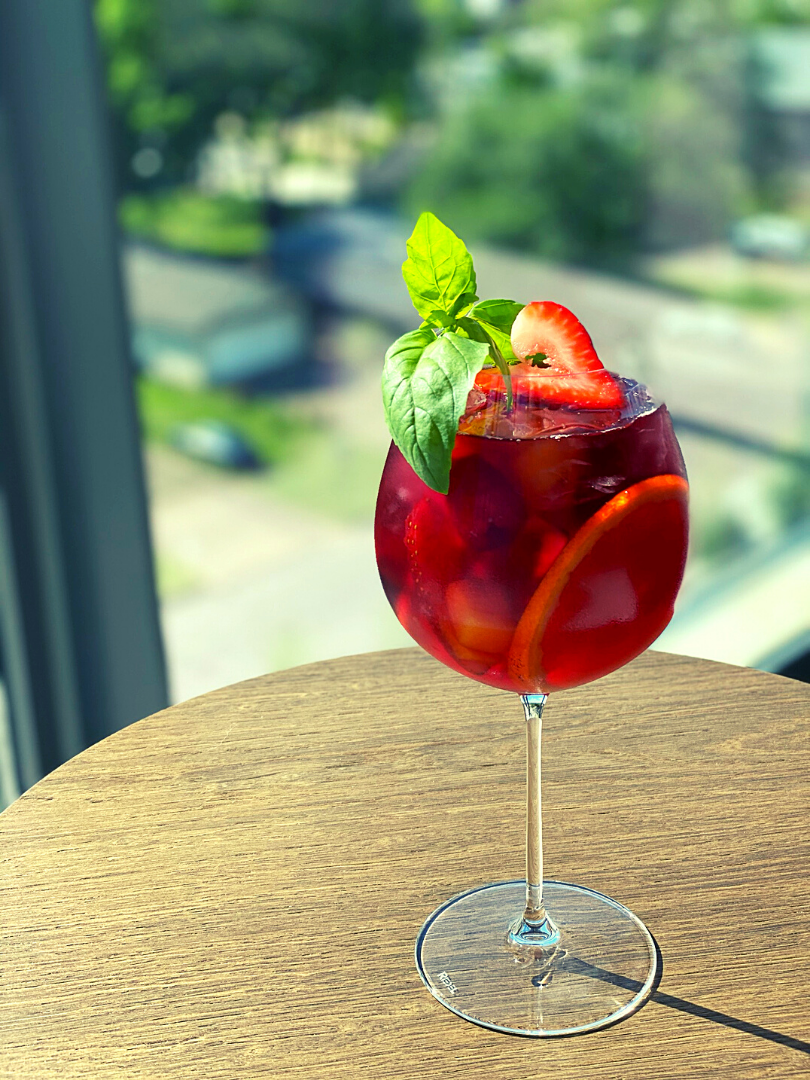 FRUIT COCKTAIL SANGRIA
By Perla Chavez, Tower Bar Server 
Ingredients
½ Cup Canned Fruit Cocktail Syrup
10 Fresh Raspberries
4 Fresh Orange Wheels
4 Fresh Lime Wheels
4 Fresh Lemon Wheels
½ Cup Fresh Lemon Juice
½ Cup Fresh Orange Juice
¼ Cup Orange Liqueur
½ Bottle Dry White Wine
½ Bottle Dry Red Wine
¼ Liter of Sprite
1 Can of Fruit (mix)
Instructions
In a lidded container, combine syrup, sprite, lemon and orange juices, liqueur, and wine; stir. Refrigerate overnight.
Pour into pitcher add the can of fruit, raspberries, orange wheels, lemon wheels, and lime wheels. Refrigerate for a few hours before serving. Serve in a wine glass with extra fruit and herb garnish.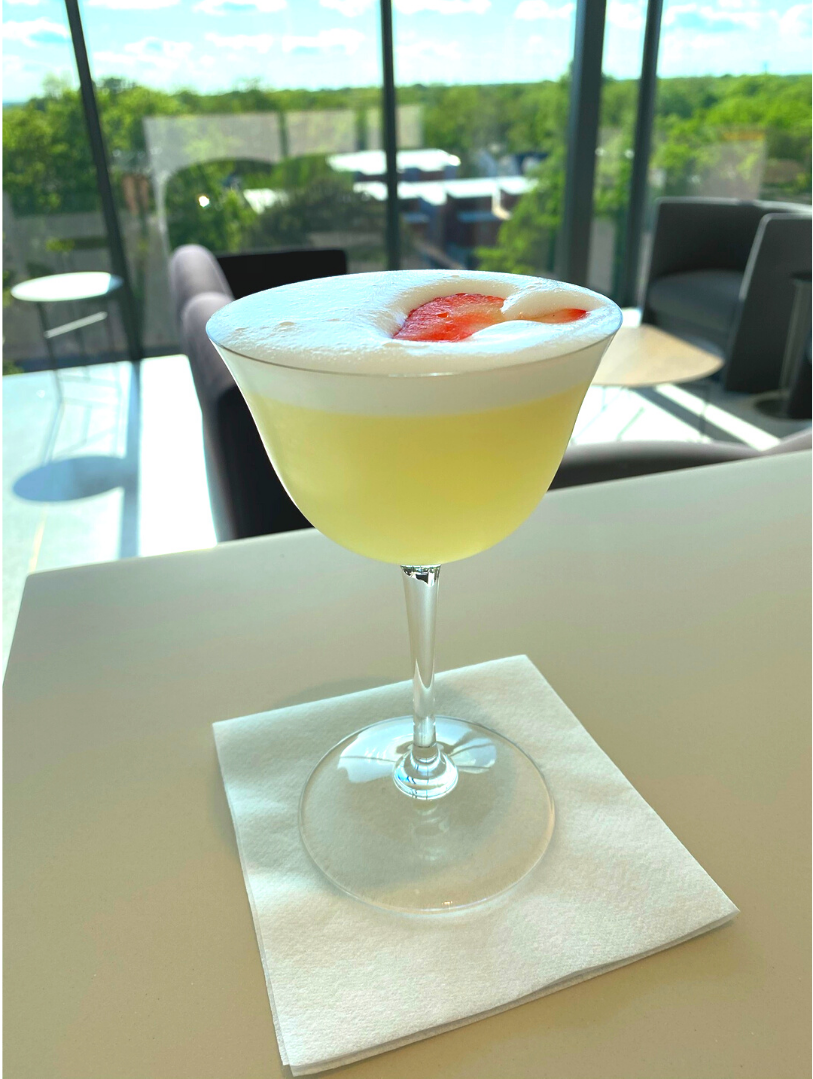 FRUIT COCKTAIL SPRITZ
By Courtney King, Tower Bar Server
Ingredients
2 oz. Haymans Gin
.5 oz. St. Germain Elderflower Liqueur
1 oz. Fresh Lemon
1.5 oz. Tropical Fruit Cocktail Syrup
1 oz. Fruit from Fruit Cocktail Can
1 Egg White
1 oz. Muddled and Strained Original Fruit Cocktail Syrup
Instructions
Combine all ingredients in a shaker tin with ice, and shake. Strain into a fresh shaker with no ice. Shake, again, and then double-strain into a coupe glass. Garnish with a fresh strawberry slice and fresh herb.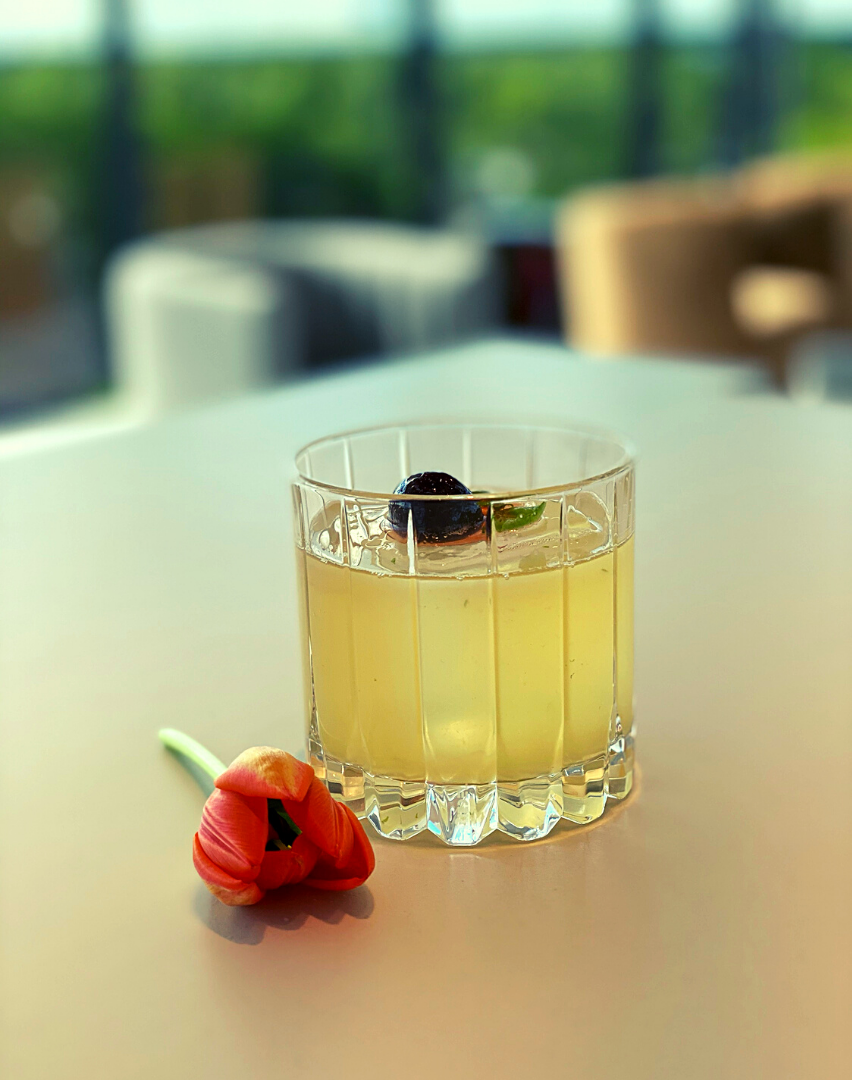 FRUIT COCKTAIL Bourbon SMASH
By Kelsey Harrington, Tower Bar Server
Ingredients
2 oz. Bulleit Bourbon
.5 oz. Fresh Lime Juice
.5 oz. Simple Syrup
1.5 oz. Syrup from Fruit Cocktail Can
1 Amarena Cherry (for garnish)
1 Fresh Mint Leaf / Herb (for garnish)
Instructions
In a shaker with ice, add the bourbon, fresh lime juice, simple syrup, and cocktail syrup. Shake about six or seven times. Double strain into a rocks glass with ice.
Use an Amarena cherry and/or a fresh mint leaf or another herb for garnish.