8 Things You Didn't Know About Kenny Rivero

An artist. A painter. A musician. A drummer. Kenny Rivero is a man of many talents and influences. His newest solo exhibition The Floor Is Crooked opens at the Momentary beginning June 22. This exhibition is intended to be an investigation of Rivero's artistic practice and a focused look at themes that have been present in his work for the last decade. Get to know a little about this artist here before seeing the exhibition.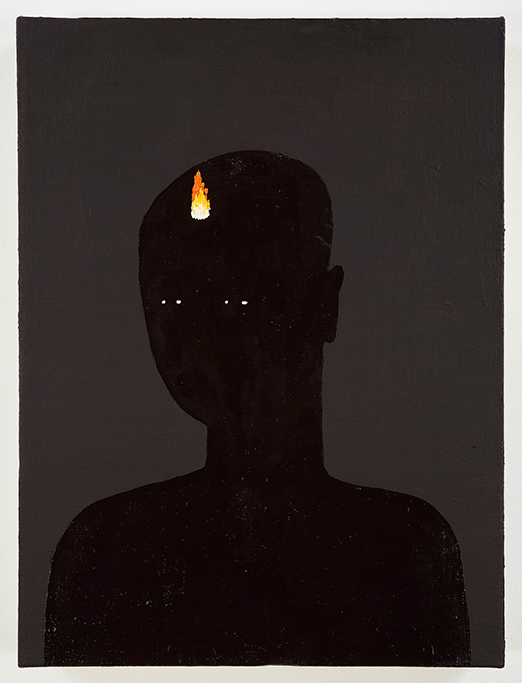 1. Kenny Rivero was born April 11, 1981 in Washington Heights, New York City. [1]
2. Rivero has a bachelor's degree in fine arts from the School of Visual Arts in New York and a master's degree in painting and printmaking from Yale University of Art. [1]
3. He has a music background playing Afro-Caribbean percussion and jazz drums. He also studied music theory. [2]
4. Rivero was raised Catholic, but his family practiced many rituals associated with voodoo, santeria, and other faiths of the Afro-Caribbean diaspora. [3]
5. He began drawing during Confraternity of Catholic Doctrine classes he attended in his youth when a teacher would read a Bible passage and ask the class to draw what they learned. He used drawing as an escape to privacy in the small apartment he had to share with his family. [3]
6. The Floor Is Crooked, Rivero's exhibition at the Momentary, comes off the heels of his very first museum solo show, Kenny Rivero: Palm Oil, Rum, Honey, and Yellow Flowers at the Brattleboro Museum & Art Center in Vermont. [4]
7. According to FAD magazine, Rivero makes his own paint. He sources powdered pigment and combines it with a homemade recipe of oils, beeswax, and solvents. [5]
8. Inspired by the peeling paint on the walls of where he grew up and the stories buried underneath decades of paint, Rivero has a unique practice of painting paintings underneath all of his paintings. [3] As a child, he would intentionally "hack away" at his bedroom wall to reveal evidence of the apartment's history and imagine the stories linked to the colors he would find. [4]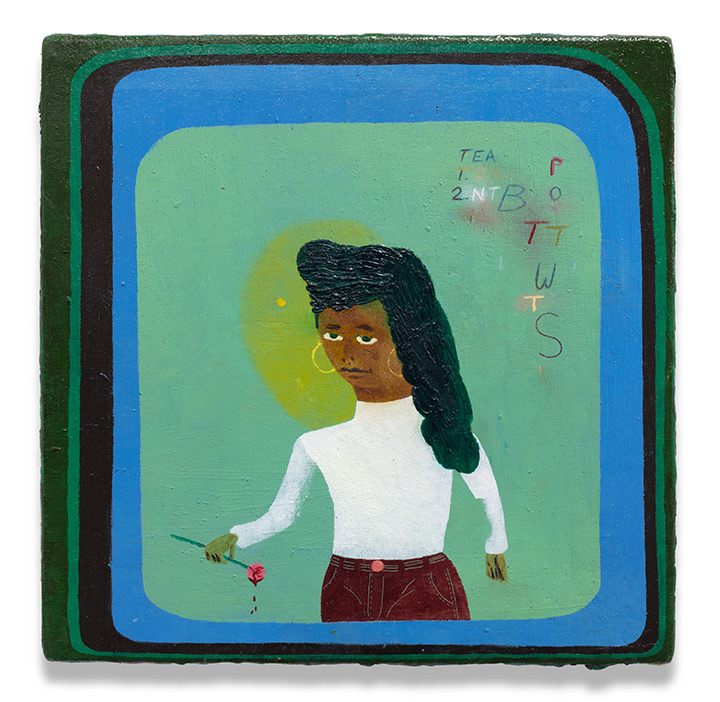 Resources:
Blog Page image credit: Kenny Rivero, Vivero, 2018, Oil on canvas. 50 ¼ x 96 inches (127.6 x 243.8 cm).
Courtesy of the Artist and Charles Moffett, New York Photo Credit: Tom Barratt.