Environment Through the Lens of State of the Art 2020 Artists

Happy Earth Day! On the 50th anniversary of this movement that calls us to join the global fight for a safe and sustainable environment for all, we thought we'd take a look at some of the ways that artists incorporate the environment in their work.
Read more about artists featured in State of the Art 2020 who either address environmental issues in their art, use natural or recycled elements in their work, or help us visualize our environment in new ways.
Artists Who Address Environmental Issues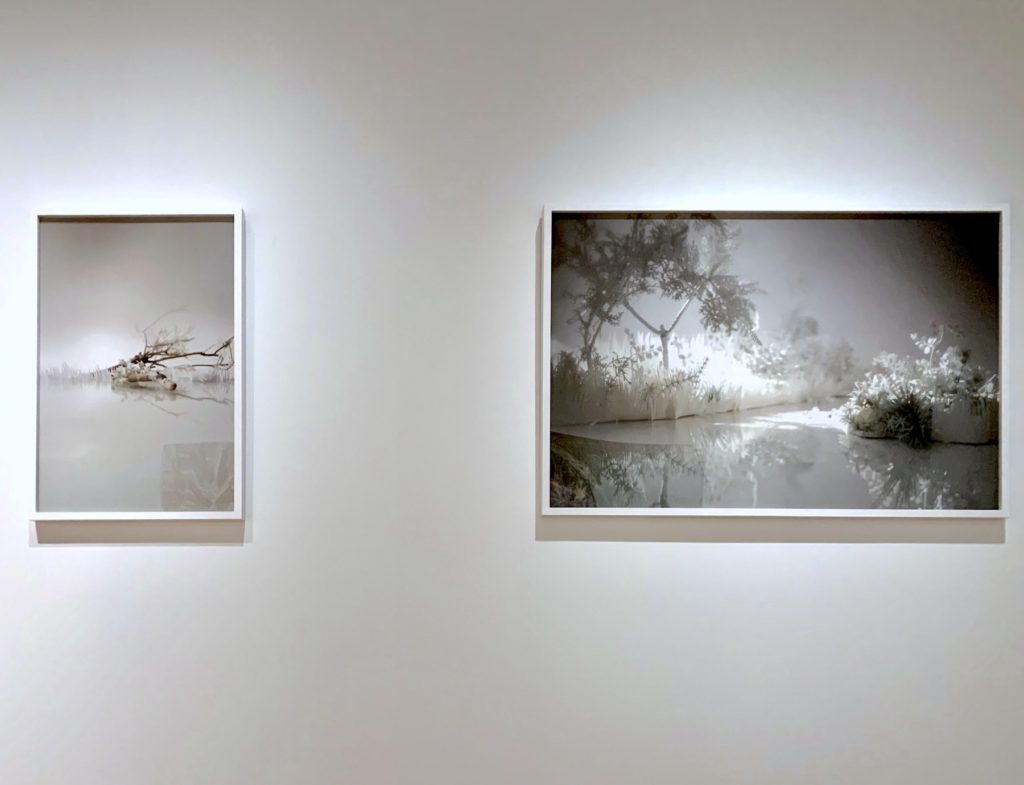 Lori Kella
In recent years, Kella's practice has explored the effects of climate change on the Great Lakes Region, specifically Lake Erie, which is near her Cleveland studio. Recreating scenes of Lake Erie, she imagines the uncertain future of our ever-changing ecosystem, taking into account both scientific knowledge and her own personal observations of the lake. 
Part of a larger series titled Vanishing Shoreline, Euclid's Mirror and Slip into the Fog and Vanish (Painted Turtle) reimagines the shoreline as a dream-like, white terrain. The scenes are both familiar and slightly alien—a gentle reminder of what could be lost if humanity does not care for the environment.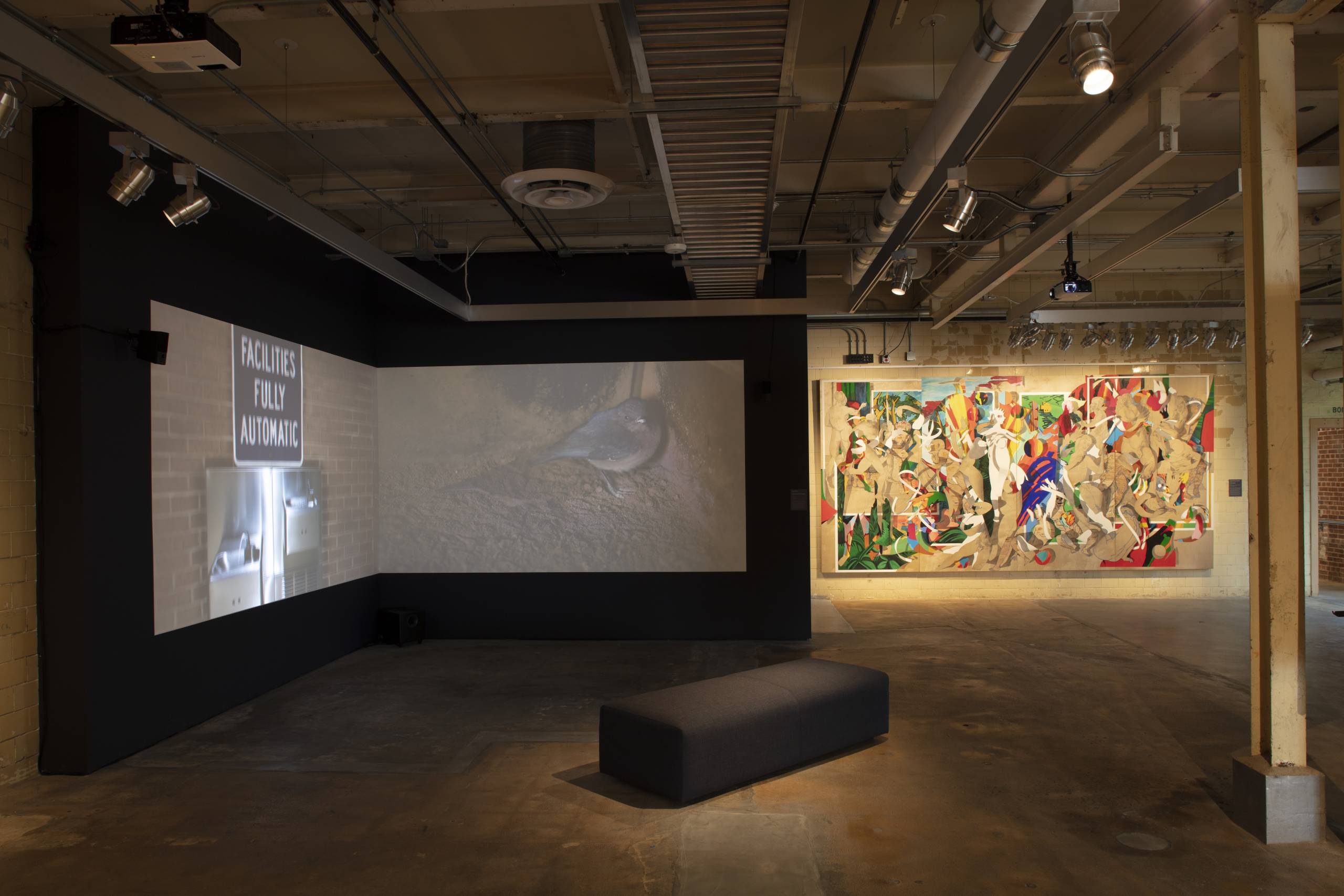 Chele Isaac
Sometimes artists use their work to celebrate the wonder of our environment. The collage of Chele Isaac's video work, Facilities Fully Functional, details scenes of ordinary-built and natural environments and highlights the beauty of the natural world. 
As the video plays, sparse instrumentation mixed with the earth's natural soundtrack engulfs viewers in sight and sound. Isaac's work speaks to the immensity of it all by amplifying the everyday to create a weighty, meditative escape from reality.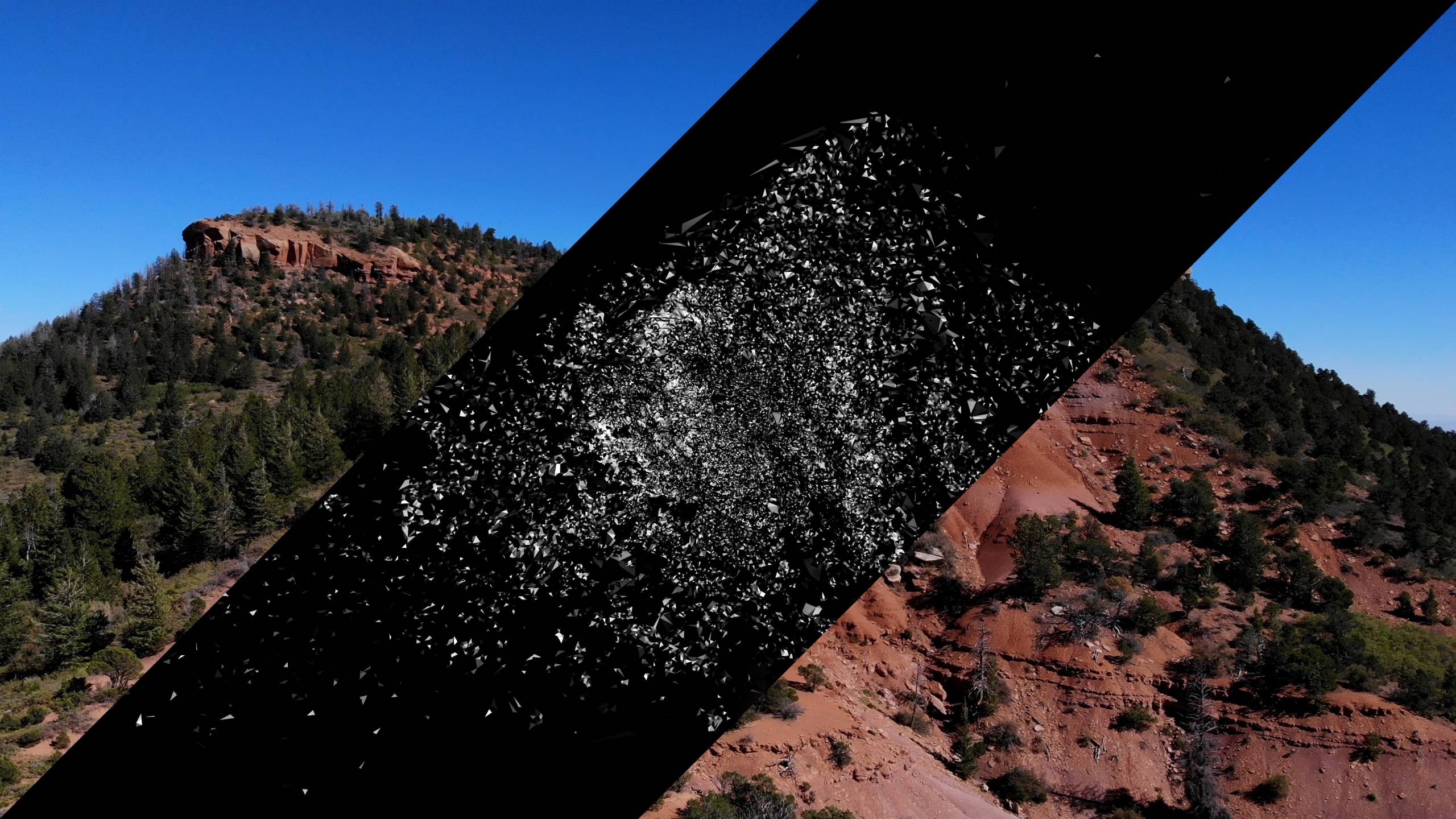 Rick Silva 
In 2017, President Donald Trump announced a massive reduction in the size of two major national monuments in Utah: Grand Staircase-Escalante and Bears Ears. The move opened over 1.8 million previously protected acres—home to many sacred Indigenous sites—to oil, gas, and uranium mining activities. This event prompted Rick Silva to create a nature documentary, Western Fronts, exploring the fragility of the environment.
Learn more about this work and watch the video here.
Artists Who Use Natural or Recycled Elements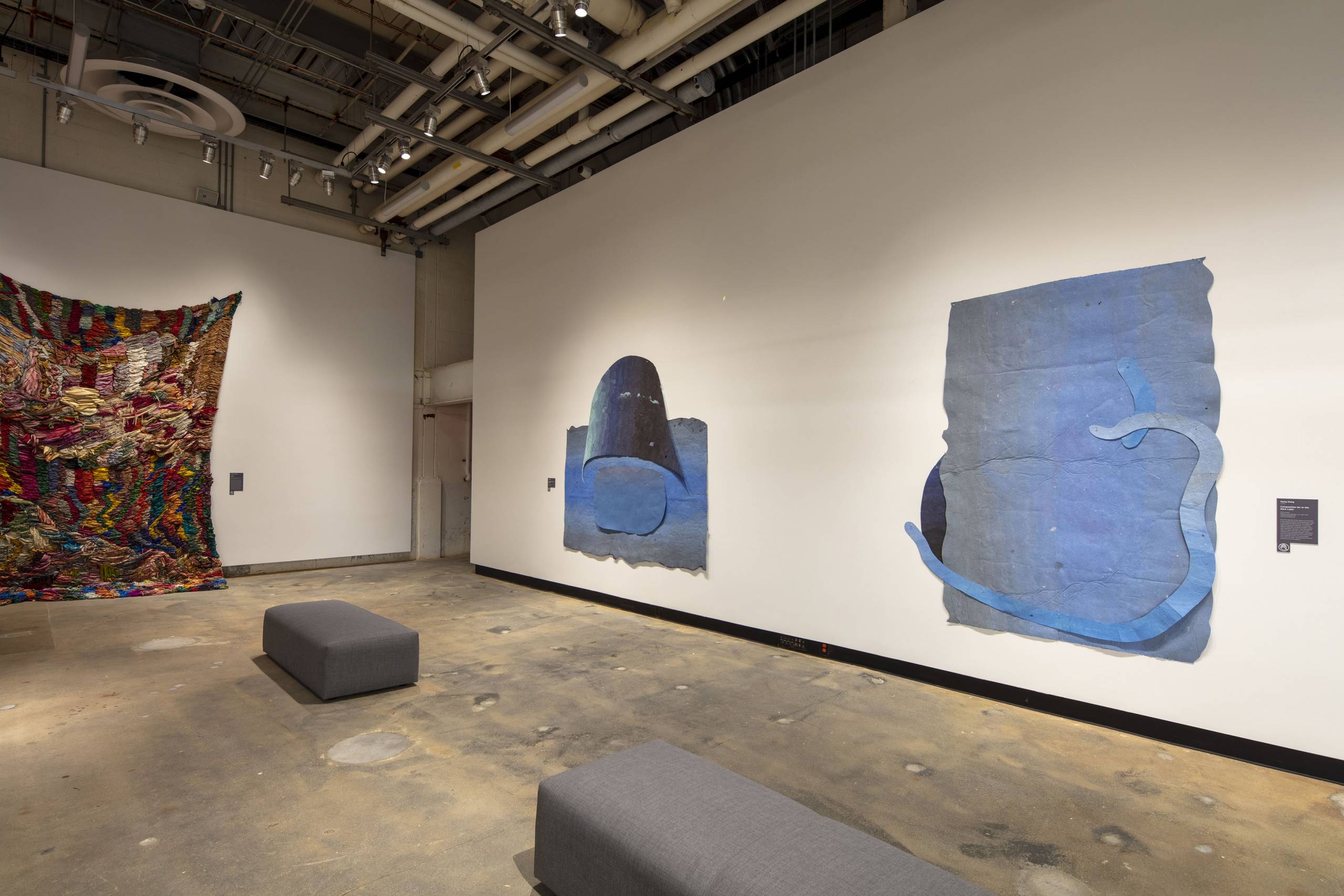 Hong Hong
Two of Hong Hong's monumental poured-mold paperworks are featured in State of the Art 2020: Composition for Gravity in the Void and Composition for in the Dark Later, which were configured to fit the architecture of the Momentary gallery. 
To create this paper, Hong works outdoors, combining natural materials—including mulberry bark, dust, pigments, and hair—with repurposed paper to react with the sun.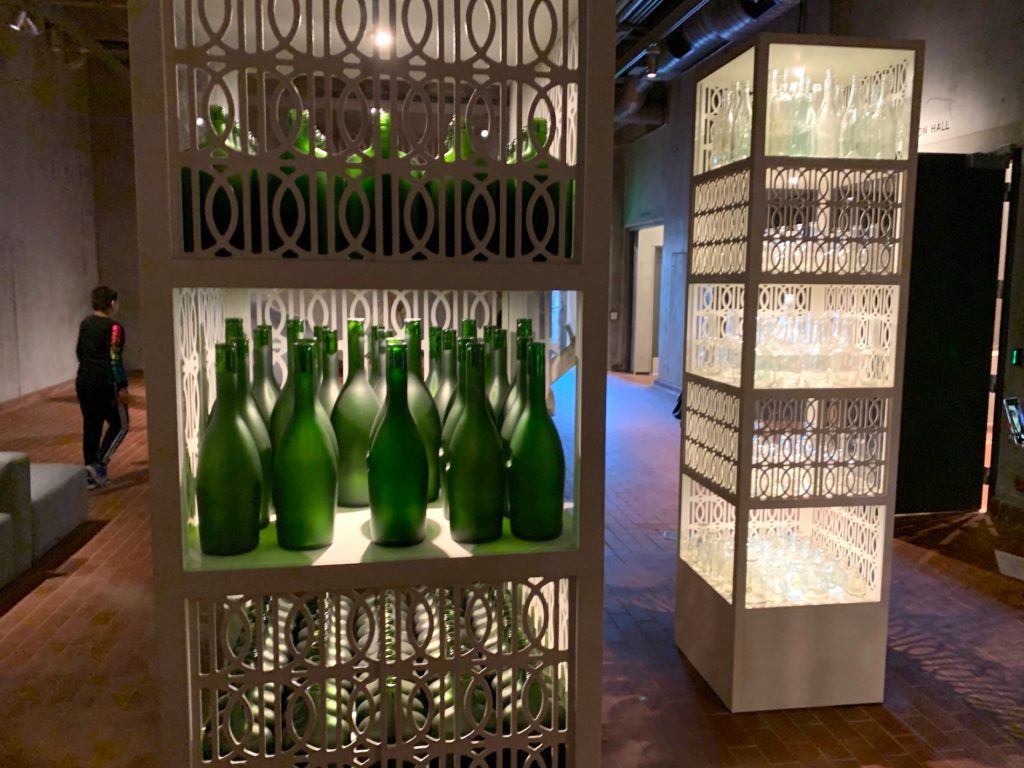 Edra Soto
Over the course of two years, Edra Soto collected liquor bottles in East Garfield Park, a historic African American community on Chicago's West Side, taking them home, cleaning them, stripping them of their labels, and eventually using them in a work called Open 24 Hours. 
Soto decided to celebrate the bottles by displaying them as beautiful objects to be admired. In Open 24 Hours, over 500 bottles are meticulously arranged on shelves in three vitrines that recast litter as glinting green and clear gems. Featured in glass boxes within patterned, white towers, the display enables deep, meaningful consideration of the items within.
Learn more about Open 24 Hours in the blog here.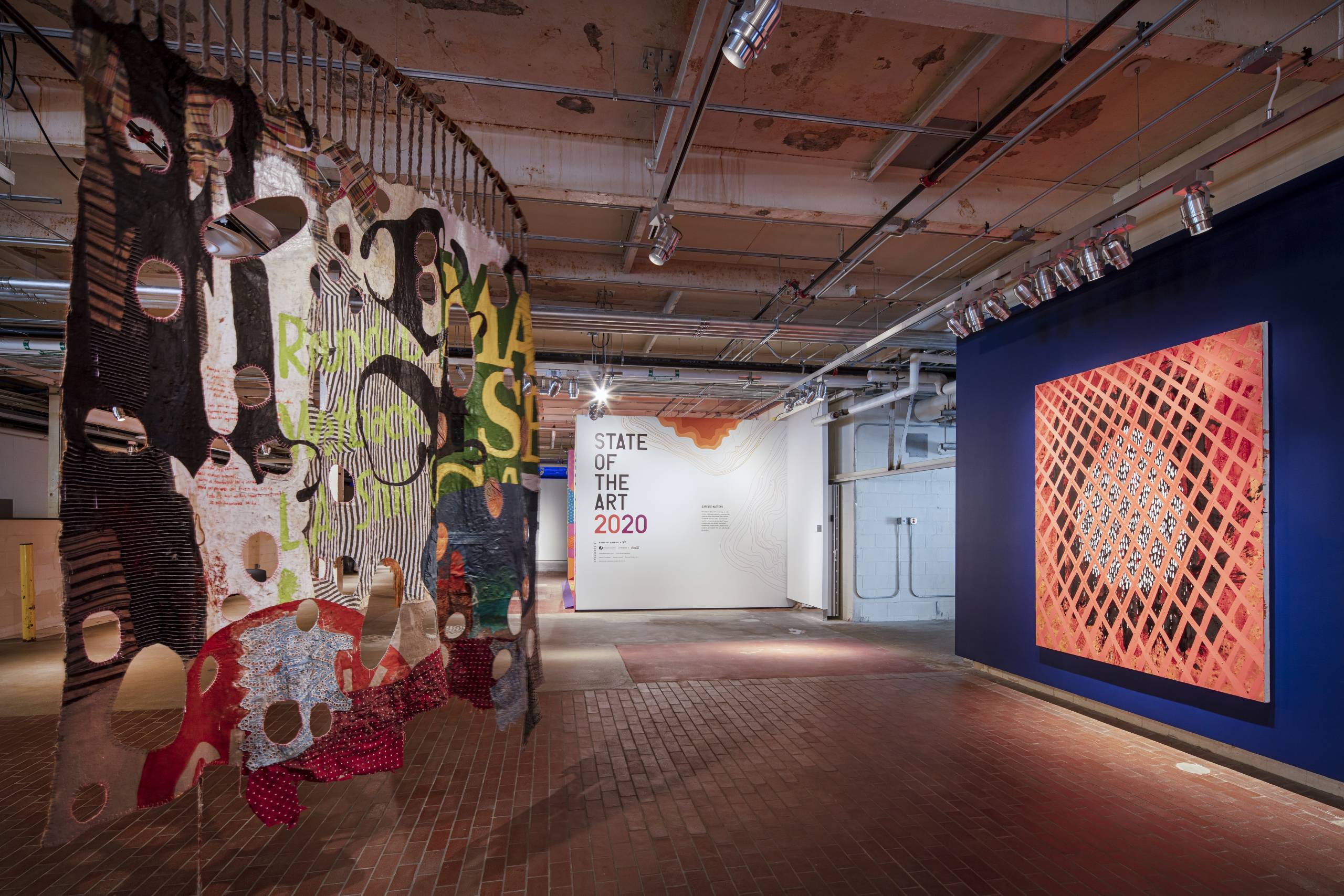 Eddie R. Aparicio
In De Colon a Dolor and MaSeCa, Eddie R. Aparicio uses materials like tree sap, rubber, found clothing, and found fabric to bring together his own childhood in Los Angeles with his familial connection to Central America. 
For Aparicio, environmental justice is deeply intertwined with social justice, while also noting that the effects of colonialism in North America not only affect humans, but also the natural world. Therefore, he chooses to use organic and manufactured materials in his sculptures to reflect that mutual interdependence.
Artists Who Visualize Our Environment In A New Way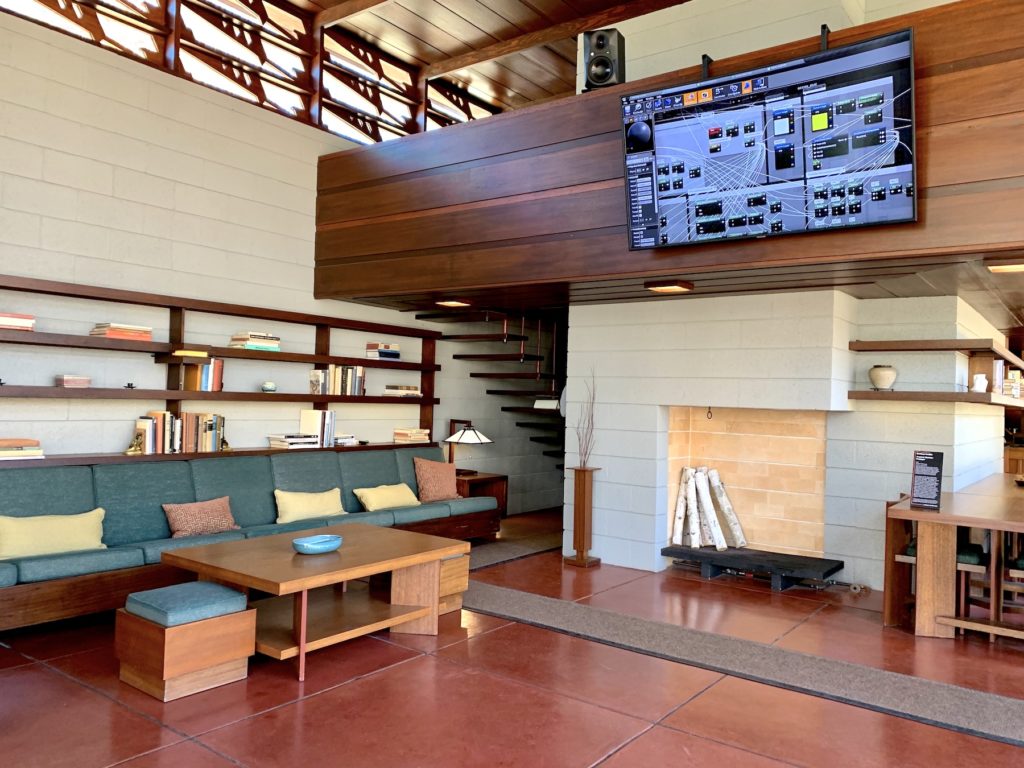 Domingo Castillo
Comprised of audio, text, and digital renderings of nature, Tropical Malaise: Prologue, a film by artist Domingo Castillo, is set on an uninhabited Earth 500 million years into the future. The audio script quotes from the poetry and writings of a wide range of thinkers who ponder the future. 
Castillo sourced the video content from online industry and amateur tutorial footage that helps users both create virtual worlds and display their design abilities. Architects and visualization companies use these same tools to create digital renderings of their own unbuilt buildings and master plans.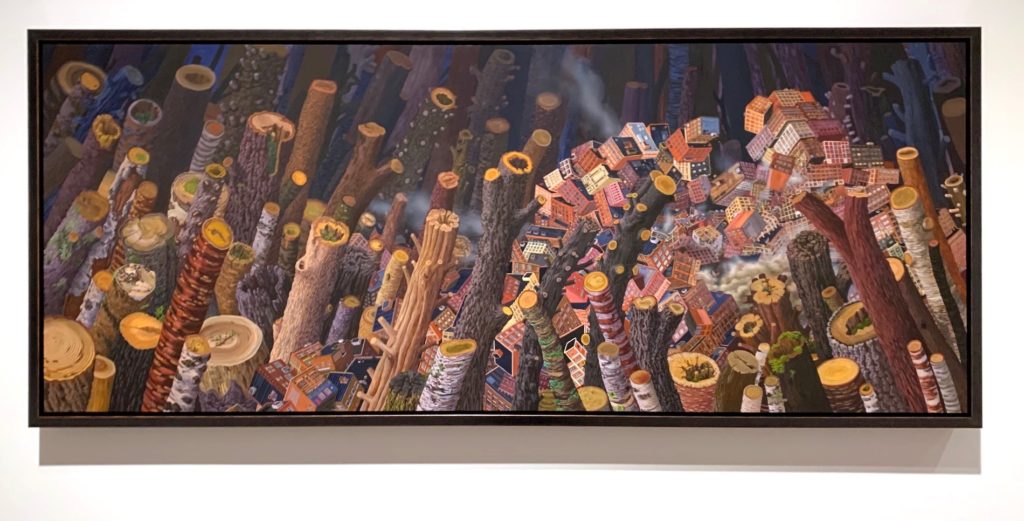 Amy Casey
In Amy Casey's finely detailed paintings and drawings, buildings fall, homes are stacked on stilts, and entire cities drift on isolated plots of land. Her early paintings, depicting decaying homes and buildings overrun by nature and ethereal characters, led to an ongoing fascination with sprawling urban landscapes, living cities, as well as nature. 
As Casey says, "Nature has found its way back into the work, and I am still discovering the role it plays and where this is all going. I am curious about the resilience of life and our ability to keep going in the face of ever-shifting circumstances. My paintings celebrate this ability and also my love of the urban landscape."