Get Spooky at the Momentary with "Spirits"

Pumpkins, skeletons, and spiders, oh my! The spirits are alive at the Momentary. And when we say spirits, we mean drinks, of course. To celebrate #spookyszn, the Momentary is offering limited-time Halloween-themed cocktails and beers for our most adventurous patrons. 
Join us at the Tower Bar, the RØDE Bar, or Beer, Bites, and Bocce Ball under the Canopy between October 23-31 and try out our spooky menus. Don't worry, you won't need to say trick-or-treat when you order to receive your drink (but you can if you want).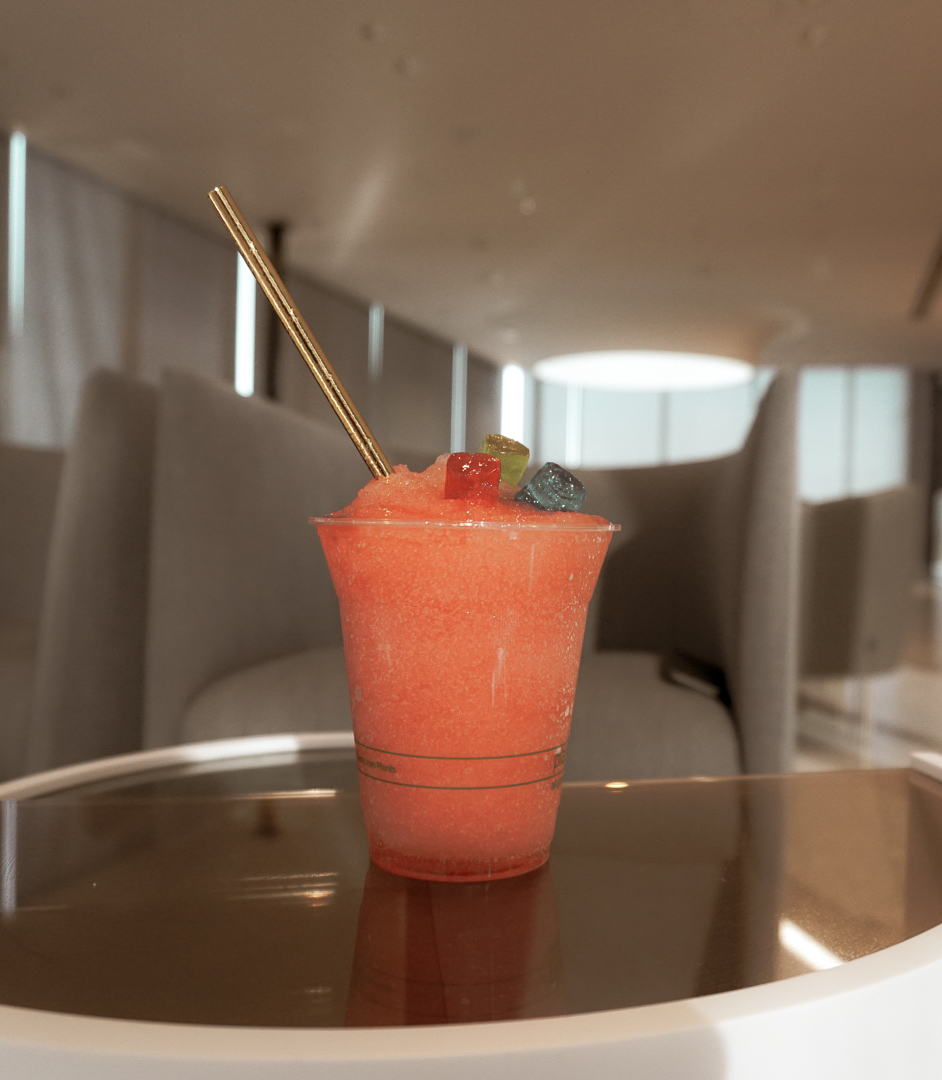 Halloween-Themed Drinks Available at the RØDE Bar + Beer, Bites, and Bocce Ball:
Jolly Rancher Frozen Cocktail: This sweet-and-sour frozen cocktail comes garnished with Jolly Rancher candy, of course
Fossil Cove Brewing Orange Cream Ale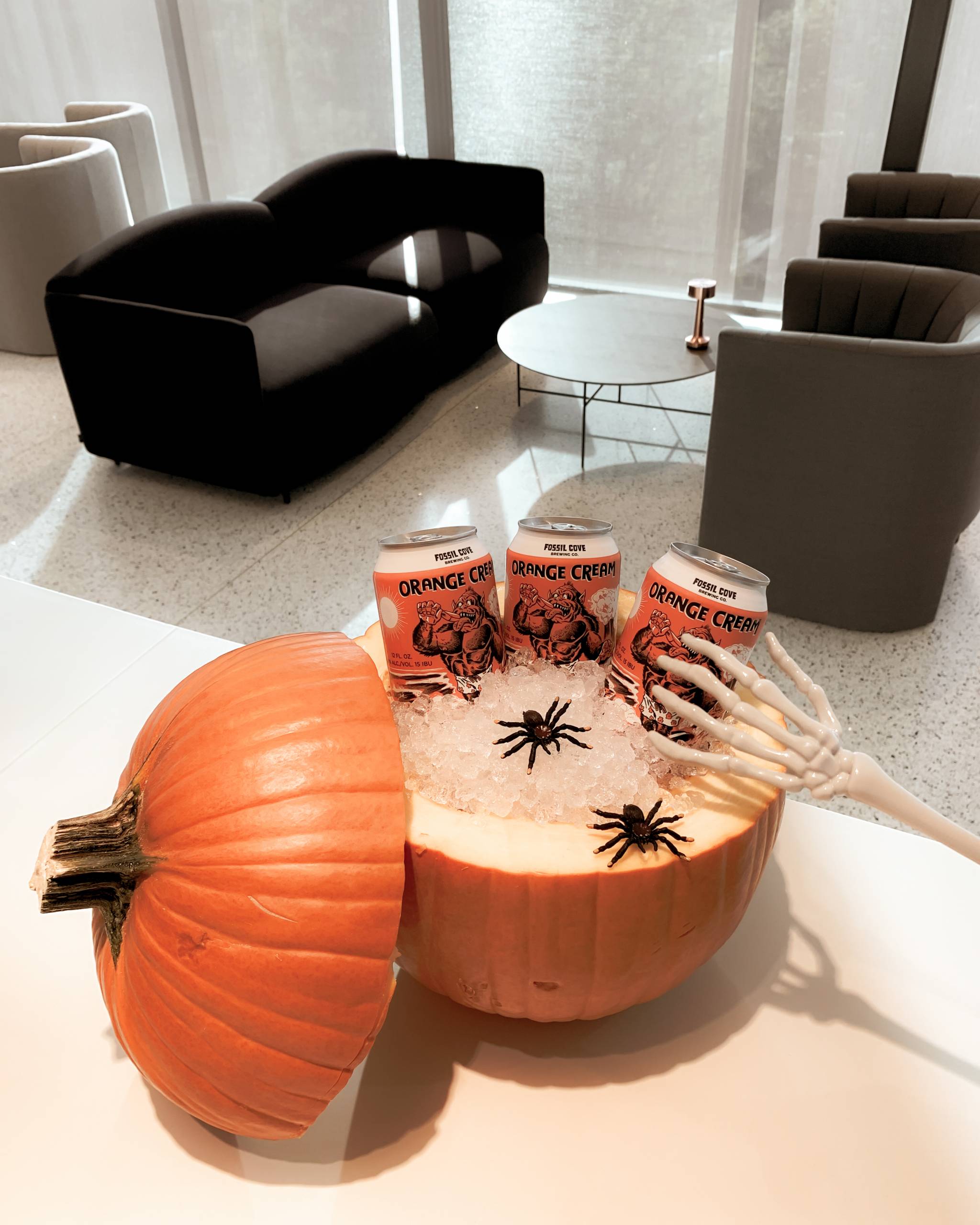 Seasonal Beers On Tap:
Bentonville Brewing Co. Festbier:

An Oktoberfest style brew

Lost Forty Brewery Snake Party IPA
Founders Brewing Co. Oktoberfest 
New Province Brewing Company, This Is My Costume

: A sour IPA brewed with, why yes, sour gummy worms (strawberry, blueberry, and raspberry). The result is a perfectly tart and berry fruity gummy worm sour IPA. 
Pro Tip: For those who arrive wearing a costume to play Bocce Ball during Halloween weekend (October 30-November 1), you can get ½ price off your rental! That makes it just a $5 rental per hour ($4 for Momentary members).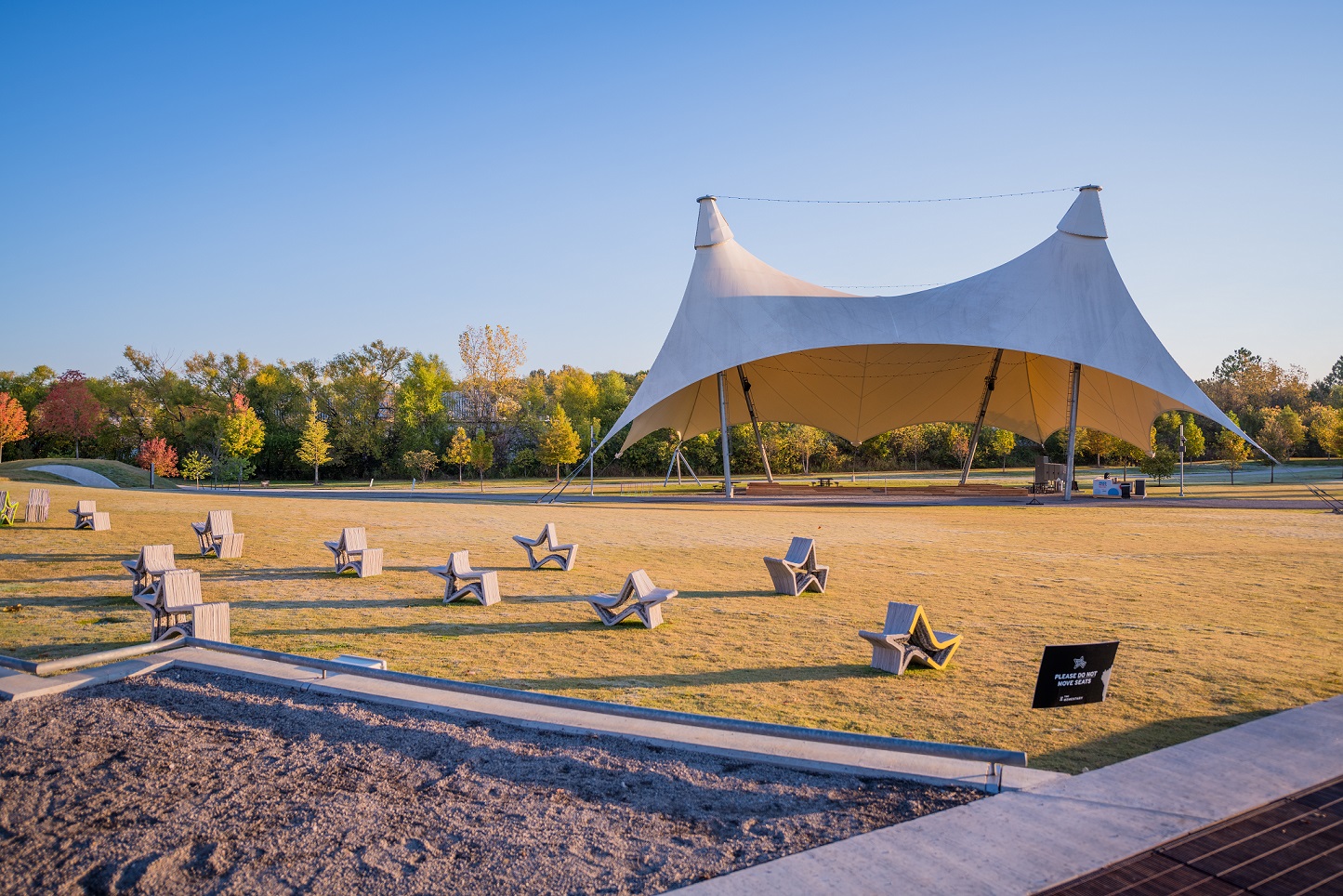 Hours
Beer, Bites, and Bocce Ball is open during the following days / times, weather depending:
Friday: 4 to 10 pm

Saturday: 11 am to 10 pm

Sunday: 11 am to 4 pm
*Note: Beer, Bites, and Bocce Ball will be closed on October 25. 
The RØDE Bar is open during the following days / times:
Wednesday-Thursday: 5 to 9 pm

Friday: 4 to 11 pm

Saturday: 11 am to 11 pm
Halloween-themed drinks available at the Tower Bar: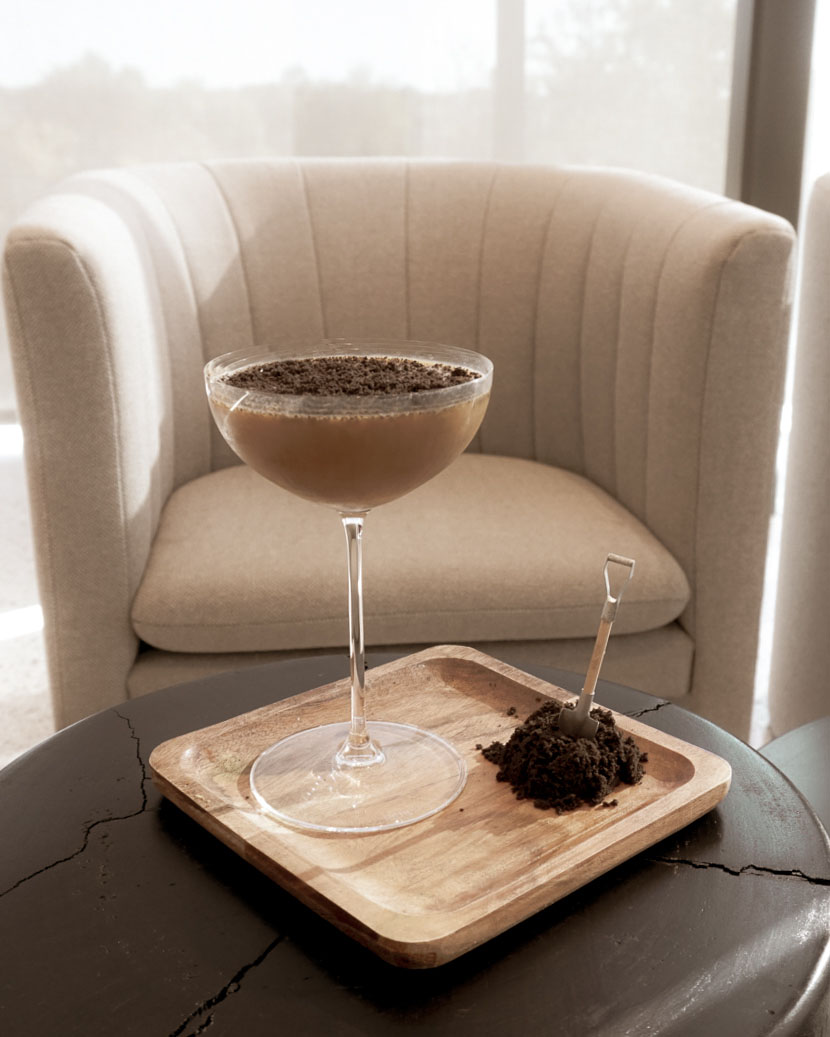 Grave Digger: A coffee cocktail with "dirt" cookie crumbles and mini-shovel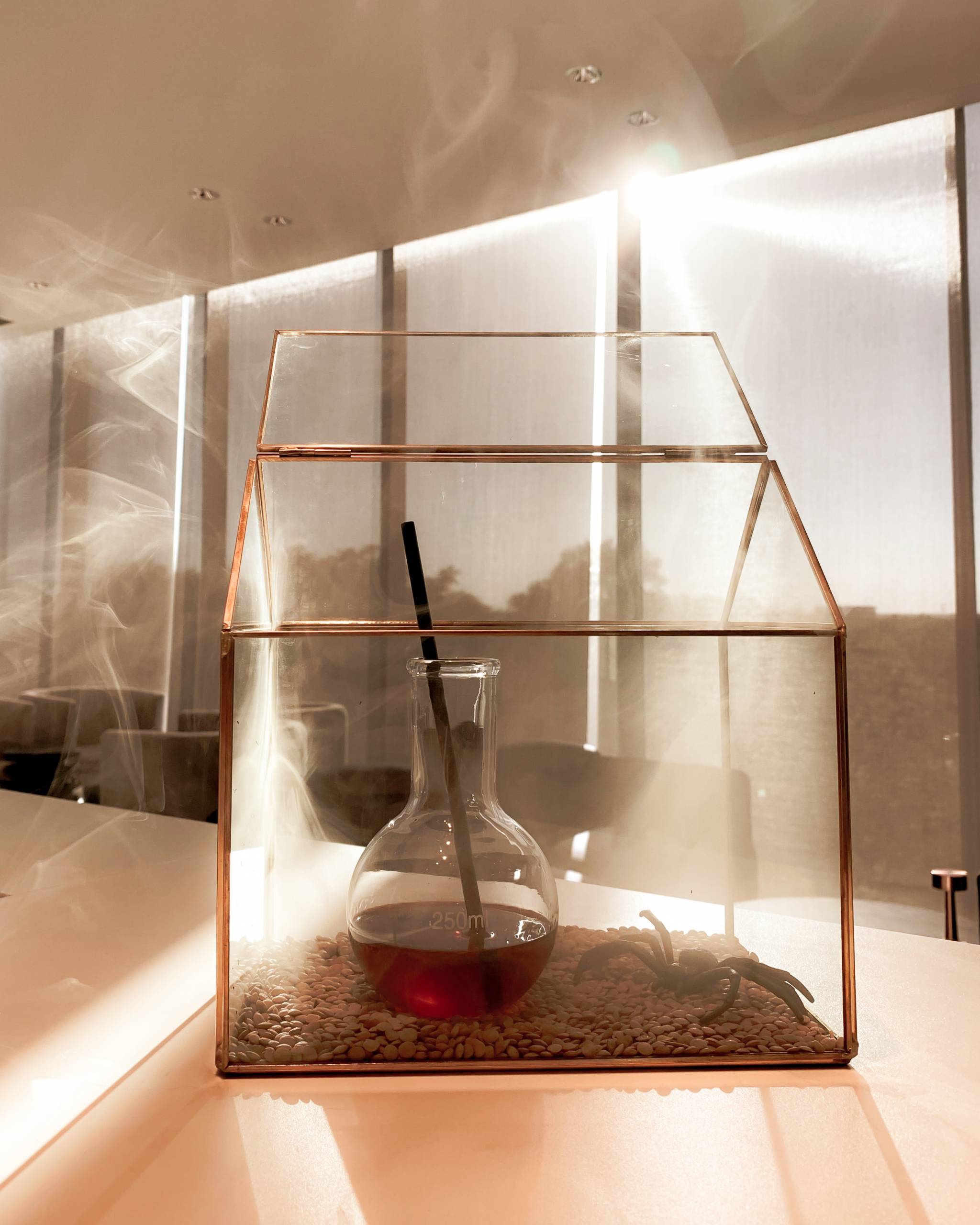 Weezie's Funeral: Featuring Bumbu "Lil' Wayne, The Funeral" special edition rum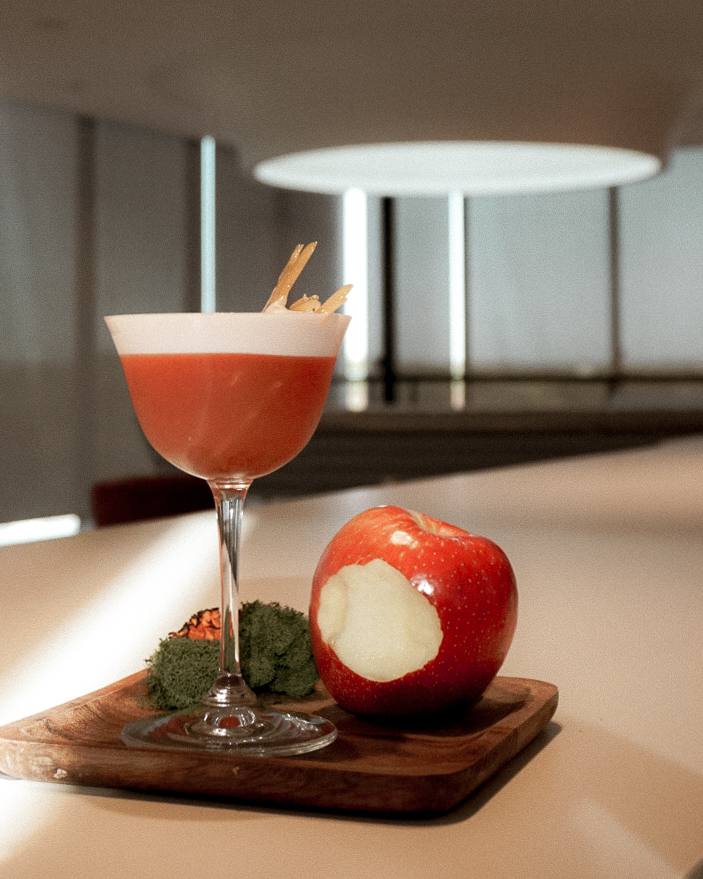 Poison Apple: An apple cider cocktail with Calvados (a brandy made from apples)
Public hours for the Tower Bar are: 
Tuesday-Thursday: 5 to 10 pm

Friday-Saturday: 5 pm to 12 am

Sunday-Monday: Closed
And just as a reminder, we take safety seriously. 
We are fully aware that we are still in the midst of COVID-19 cases in the area, so we are taking extra precautions to help you enjoy your visit with peace of mind.
As a safety precaution and to comply with the state of Arkansas mandate, the Momentary requires visitors and staff to wear face coverings for ages 10 and older indoors and outdoors. This state order requires every person in Arkansas to wear a face covering of the mouth and nose in all indoor and outdoor environments where there is exposure to non-household members and social distancing cannot be assured. Accordingly, face coverings should be worn on the Momentary Green when close contact with non-household members could occur, including for programs and events, as well as at food and drink venues, except when eating and drinking. Following the most recent recommendations from the CDC, face shields and face coverings with exhaust valves or vents are not allowed.
Masks are available upon entry and at outdoor events and venues for those who do not have one.
Per the CDC: A costume mask (such as for Halloween) is not a substitute for a cloth mask. A costume mask should not be used unless it is made of two or more layers of breathable fabric that covers the mouth and nose and doesn't leave gaps around the face. Do not wear a costume mask over a protective cloth mask because it can be dangerous if the costume mask makes it hard to breathe. Instead, consider using a Halloween-themed cloth mask.
See you at the Momentary!