Holiday Drink Recipes from the Tower Bar

Get into the holiday spirit(s)! All year, the Tower Bar has been serving up themed drinks for you to make at home, so we couldn't let the holiday season fly by without celebrating in our own way. On National Bartender Day, we're sharing three holiday drink recipes with you to make at home, or come to the Tower Bar and we'll make them for you here! Plus, keep scrolling to find out about our champagne special happening now through January 2. 
We can't thank you enough for your patronage this year, and we look forward to greeting you at the Tower Bar this holiday season and in 2021!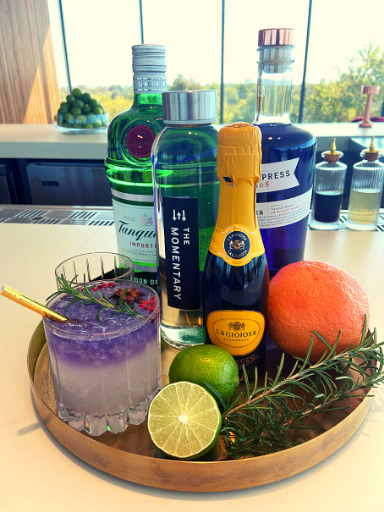 Mulberry Silk
Ingredients:
¼ oz infused ginger syrup

½ oz simple syrup

¼ oz fresh lime juice

½ oz fresh grapefruit juice

1 ¼ oz Tanqueray Gin

¾ oz brut sparkling wine

¼ oz Empress Gin

2 dashes rhubarb bitters
Instructions: Fill a shaker tin with ice. Combine all ingredients in the shaker tin, except for the brut sparkling wine and Empress Gin. Add crushed ice to a double rocks glass. Single strain the contents of shaker tin over the ice.
Add sparkling wine to fill and two dashes of rhubarb bitters. Using the back of a spoon, pour the Empress Gin over the spoon and into the glass to create a blue gin layer. Add star anise, pink peppercorn, and rosemary to garnish.
Watch Momentary Beverage Manager Jena Barker make a Mulberry Silk in the video below!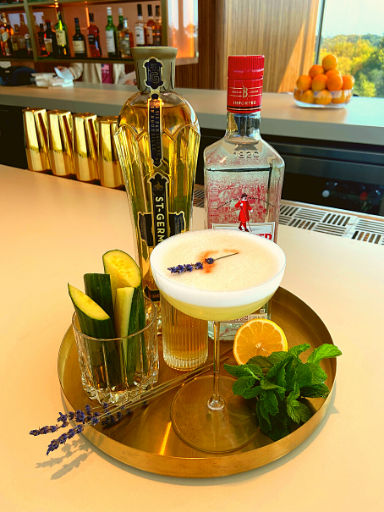 Silver Leaf Jenny
Ingredients:
1 egg white

3" slice fresh cucumber, cubed

¾ oz fresh squeezed lemon juice

¾ oz simple syrup

¾ oz Chase Elderflower Liqueur

1 ½ oz Beefeater London Dry Gin

3 dashes angostura bitters
Instructions: Muddle the egg white with cubed cucumber in a cocktail shaker tin. Add gin, fresh lemon juice, elderflower liqueur, and simple syrup.
Fill the shaker tin with ice and shake until the tin feels very cold. Open the shaker tin cap and strain the liquid into a Nick & Nora or Coupe glass.
Add three drops of bitters onto the foamy top of the cocktail. Garnish with a slice of cucumber or fresh lavender stem.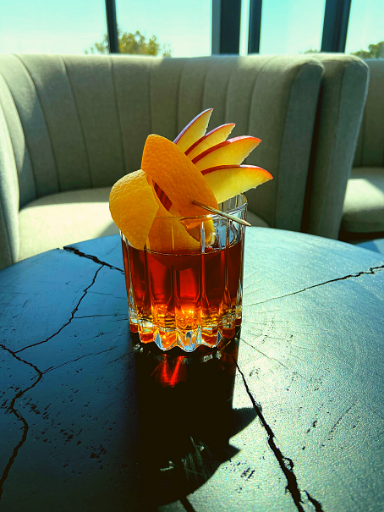 8th & E Street Manhattan
Ingredients:
2 oz Rittenhouse Rye Whiskey

½ oz Carpano Antica Sweet Vermouth

½ oz cinnamon apple-infused syrup

1 dash angostura bitters

1 tsp apple juice

3 dashes orange bitters

1 orange twist
Instructions: Combine all ingredients into a stirring vessel. Add ice and stir for 10 seconds, then strain with a julep strainer into a neat glass. Express an orange peel over the beverage and around the glass rim. Pin an apple slice fan to the orange peel to garnish.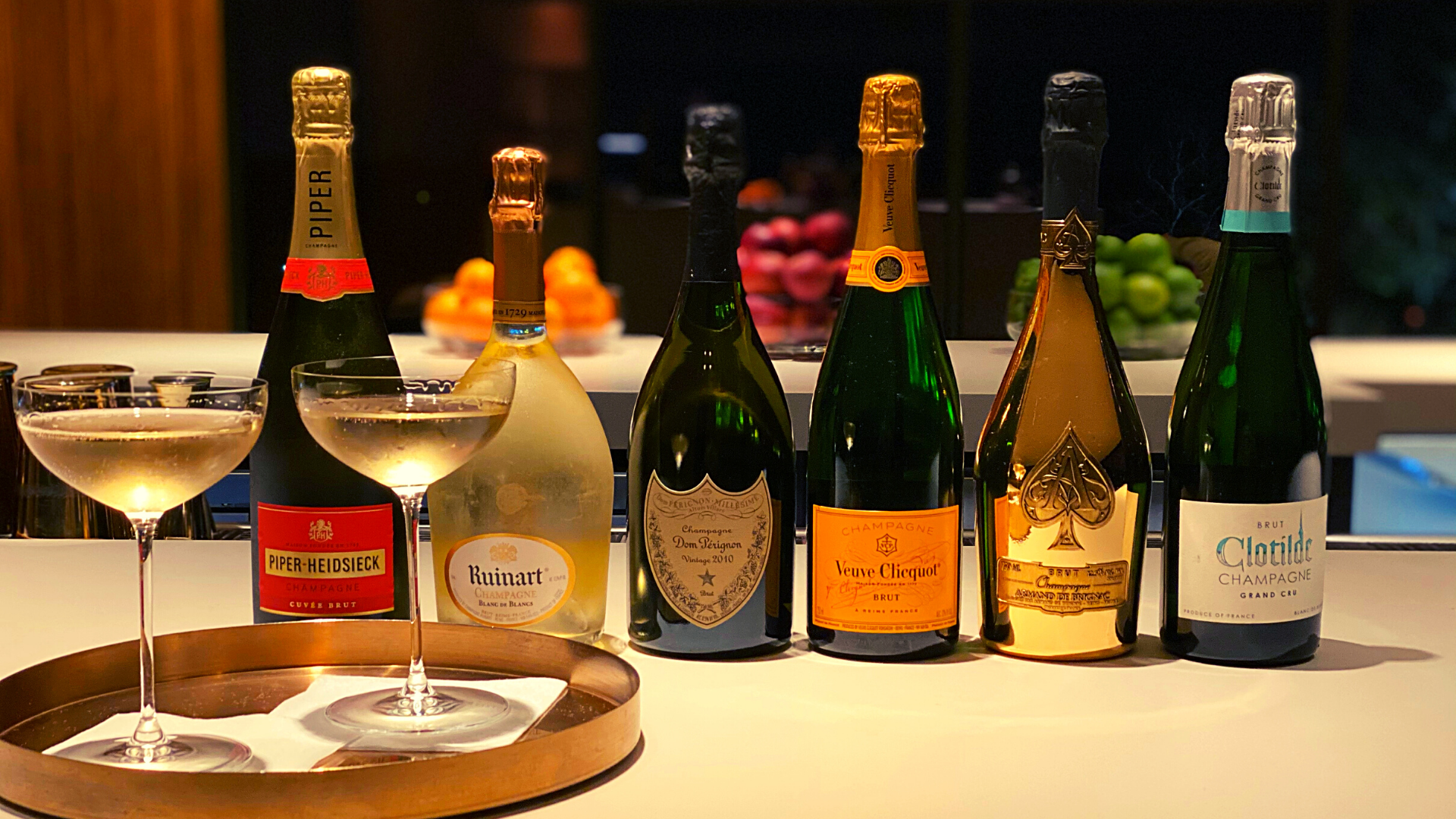 Cheers to the End of the Year!
Champagne Special in the Tower Bar
Was there ever a better year to celebrate the ending? Now through January 2, enjoy special by-the-glass and bottle pricing on our selection of champagnes Thursday-Saturday evenings at the Tower Bar, not to mention the best winter views in town. (Yes, you can see the lights downtown from the bar!) 
Nightly features may include Piper Heidsieck, Clotilde, Schrambsburg, Ruinart Blanc de Blanc, Veuve Clicquot, Dom Perignon, and Armand De Brignac.
Tower Bar Holiday Hours:
Christmas Eve (Thursday, December 24): Closed (The Momentary will have an early closing at 2 p.m.)
Christmas Day (Friday, December 25): Closed
New Year's Eve (Thursday, December 31): Closed (The Momentary will be open 10 a.m. to 10 p.m.)
New Year's Day (Friday, January 1): Open from 5 p.m. to 10 p.m. (general public hours)