Nick Cave: Until is Now Open at the Momentary

The long-anticipated exhibition Nick Cave: Until is now open at the Momentary. The exhibition is free for all to view.
This is the largest and most ambitious project yet from the renowned Chicago-based artist. This immersive exhibition is a visual feast for the eyes, spanning over 24,000 square feet of gallery space at the Momentary and bursting with colorful wind spinners, wallpapers, found objects, beads, and a crystal cloud beckoning visitors to climb its ladders and discover a private garden. 
But below its surface, Until is a response to the question: Is there racism in heaven? Through visual art and mixed media, Nick Cave addresses gender, race, and gun violence in America, and asks viewers to think about where we are today and what the future may look like.
Until will be on view at the Momentary through January 3, 2021.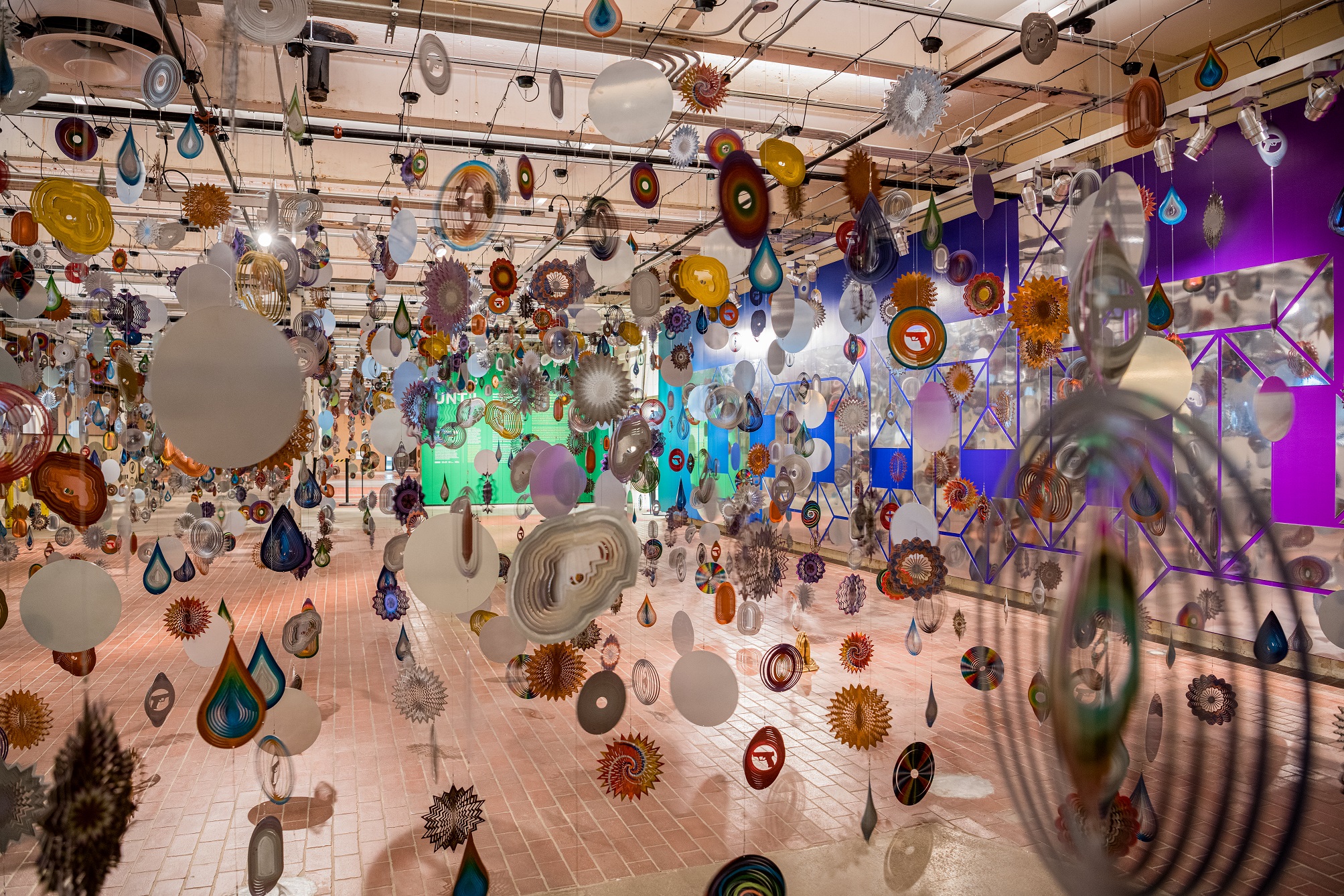 Staff will be monitoring visitor capacity to ensure proper social distancing. As a reminder, face coverings are required at the Momentary. Following the most recent recommendations from the CDC, face shields and face coverings with exhaust valves or vents are not allowed. Masks are available upon entry and at outdoor events and venues for those who do not have one.
Learn more about how Until came to be here.
Listen to the Ozarks at Large interview with Nick Cave here.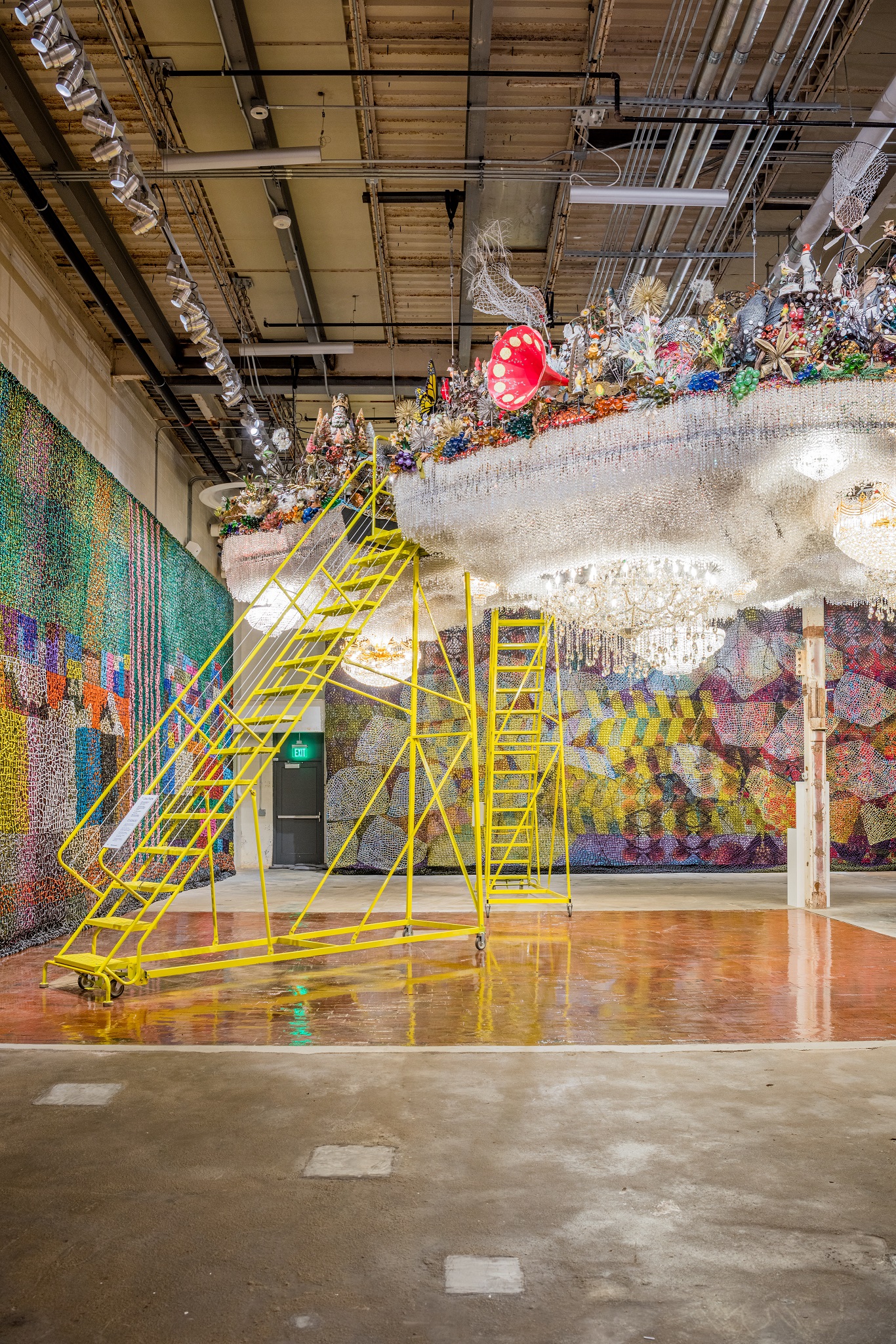 A few Pro Tips:
You may climb the ladders to the Crystal Cloudscape (left) or view the private garden from the Momentary's lower mezzanine level.
Only one person is allowed on the ladders at a time. Sanitary stations are set up underneath the installation to wipe your hands before and after.
Please do not climb the ladders if you are wearing heels, and be mindful if wearing a dress or skirt.
Photography by Ironside Photography.