Safety Measures: What to Expect at the Momentary

The Momentary is open with limited capacity and safety measures in place.
Here's a guide to what you need to know before visiting: 
For your safety and per cdc guidelines, we continue to require face coverings
COVID-19 Visitation Policies *As of July 21, 2021*:

Due to the recent rise in COVID-19 cases, we recommend that all visitors ages 2 and up wear a face covering while indoors except while eating or drinking. In addition, we require all staff to wear face coverings indoors, as well as guests who are not yet vaccinated. Masks will be available upon entry for those who do not have one.

Masks are available upon entry and at outdoor events and venues for those who do not have one.
Please ensure everyone in your group is aware of the Momentary's face covering requirements.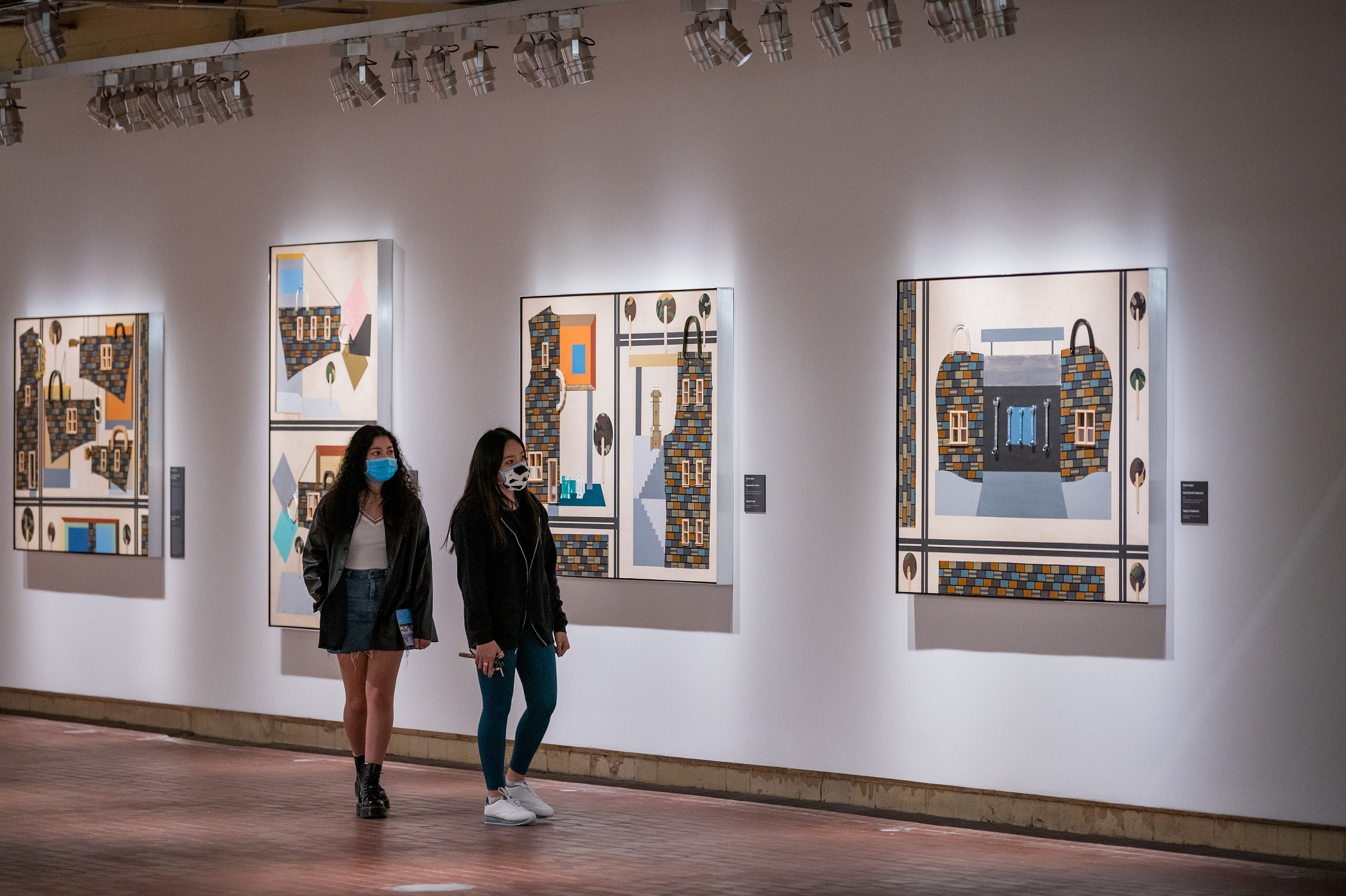 The number of guests are limited; free, timed-entry tickets are not required.
While we are not requiring timed tickets, our team is monitoring capacity as you enter and exit the building to ensure proper distancing is taking place.
Looking for less crowded times? We recommend visiting during the week as weekends tend to be our busier times.
Staff and volunteers get temperature checks prior to entering the building.
Cleaning and sanitization is performed regularly. Hand sanitizer stations are available upon entry.

FOOD + DRINK AREAS 
As mentioned above, the Momentary requires visitors and staff to wear face coverings for ages 2 and older indoors and outdoors. This includes at our various indoor and outdoor culinary outlets, except when eating or drinking. We thank you for keeping your face covering on when placing your order and moving around the area.
Check out our Food and Drink page for the most up to date hours for the Tower Bar, the RØDE Bar, the Momentary Food Truck, and Onyx Coffee Lab.
What you can expect at the Tower Bar:
The Tower Bar offers limited seating to 60 guests max to maintain proper social distancing. Service is offered tableside only. 

For the public evening experience:

Seating at the Tower Bar is first come, first served. Upon arrival, head to the North Entrance of the Tower, and our host will add you to our queuing system, which will notify you via text message when we are ready for your party. Once you are alerted that your party is ready to be seated, head back to the elevator where an operator will help you queue. Only one party is allowed on the elevator at a time.

At this time, reservations will not be taken in advance.

For the member daytime experience:

If you are a MO Friend or Insider-level member, your membership allows you to experience the Tower Bar during daytime hours.

To access the Tower Bar, you will be asked to present a key card on the elevator. Key cards may be picked up at the Box Office in the Lobby.

Thank you for helping us ensure the safety for all when you visit. Visitors who are unable to visit in person can continue to enjoy the Momentary with online programs, blogs, social media, and weekly eNewsletter updates.
We are also aware that this news comes at a time of distress as communities around the country are calling for change. We believe in the transformative power of art and we hope that you use our offerings to find comfort, spark conversation, and continue your social justice education. You can learn more about our institutional perspective here.
Crystal Bridges is open, too! Find Crystal Bridges' updated guidelines here.
If you have any additional questions, please contact us at 479.367.7500. We look forward to welcoming you back to the Momentary soon.