The Momentary Celebrates Queer Artists in State of the Art 2020

Happy PRIDE Month! To celebrate the season, we'd like to examine the storied histories of a few artists in State of the Art 2020 that identify as queer*.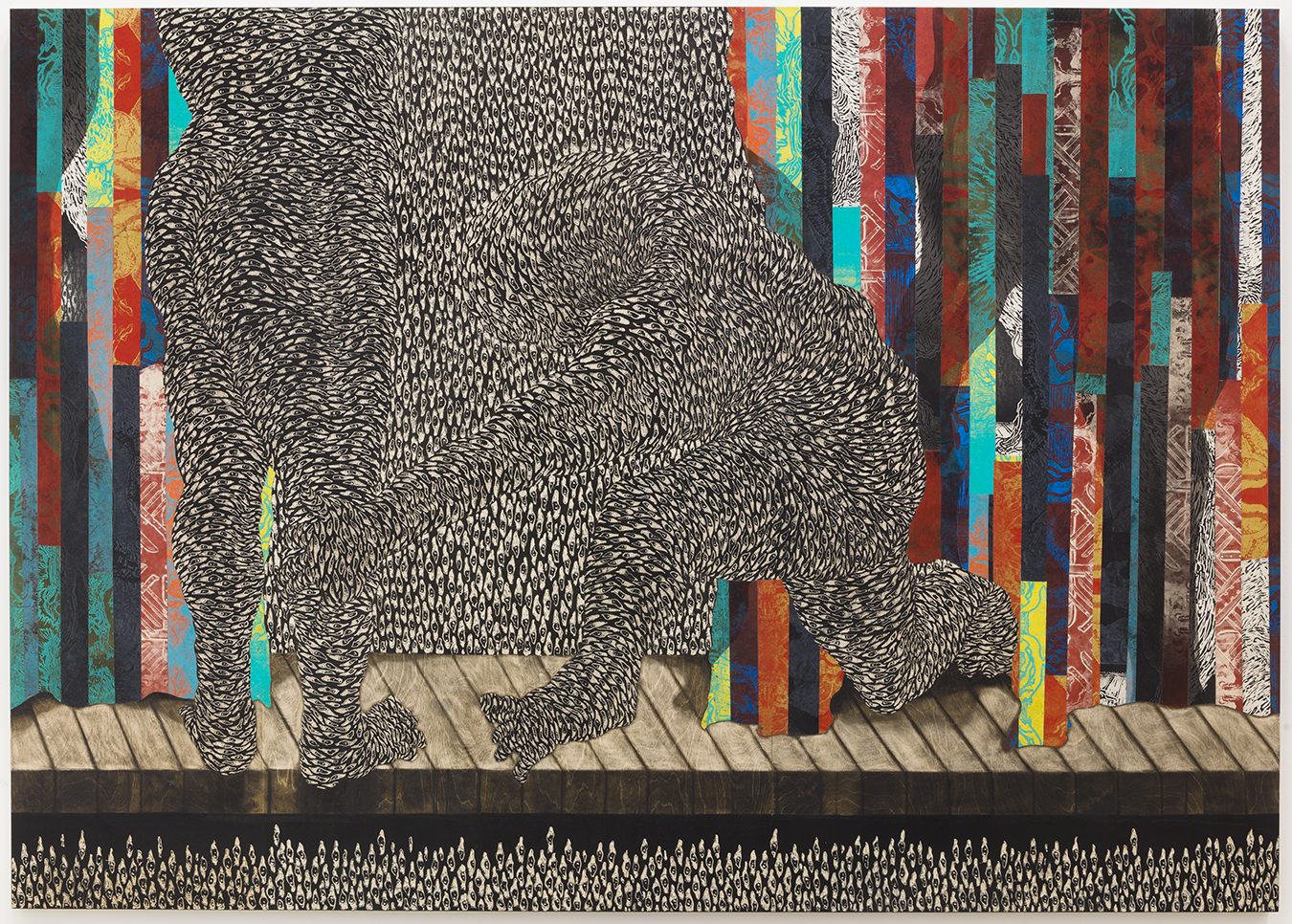 Didier William
The figures in this painting by Didier William are cloaked in a repeating pattern of eyes looking out at us, prompting the viewer to consider who is seeing and who is being seen.
The shape of the figures is symbolic, too. William pursued abstraction for a while but returned to more figurative work after the 2012 killing of Trayvon Martin, an unarmed black teenager who was shot and killed by George Zimmerman, a neighborhood watch volunteer. The figures in William's work are deliberately unidentifiable, neither male nor female, nor even always human.
By incorporating a stage, William also nods to observation and performance. As a gay black immigrant born in Haiti, William is exploring the performance of being Black — a search for belonging in a country where he has lived most of his life.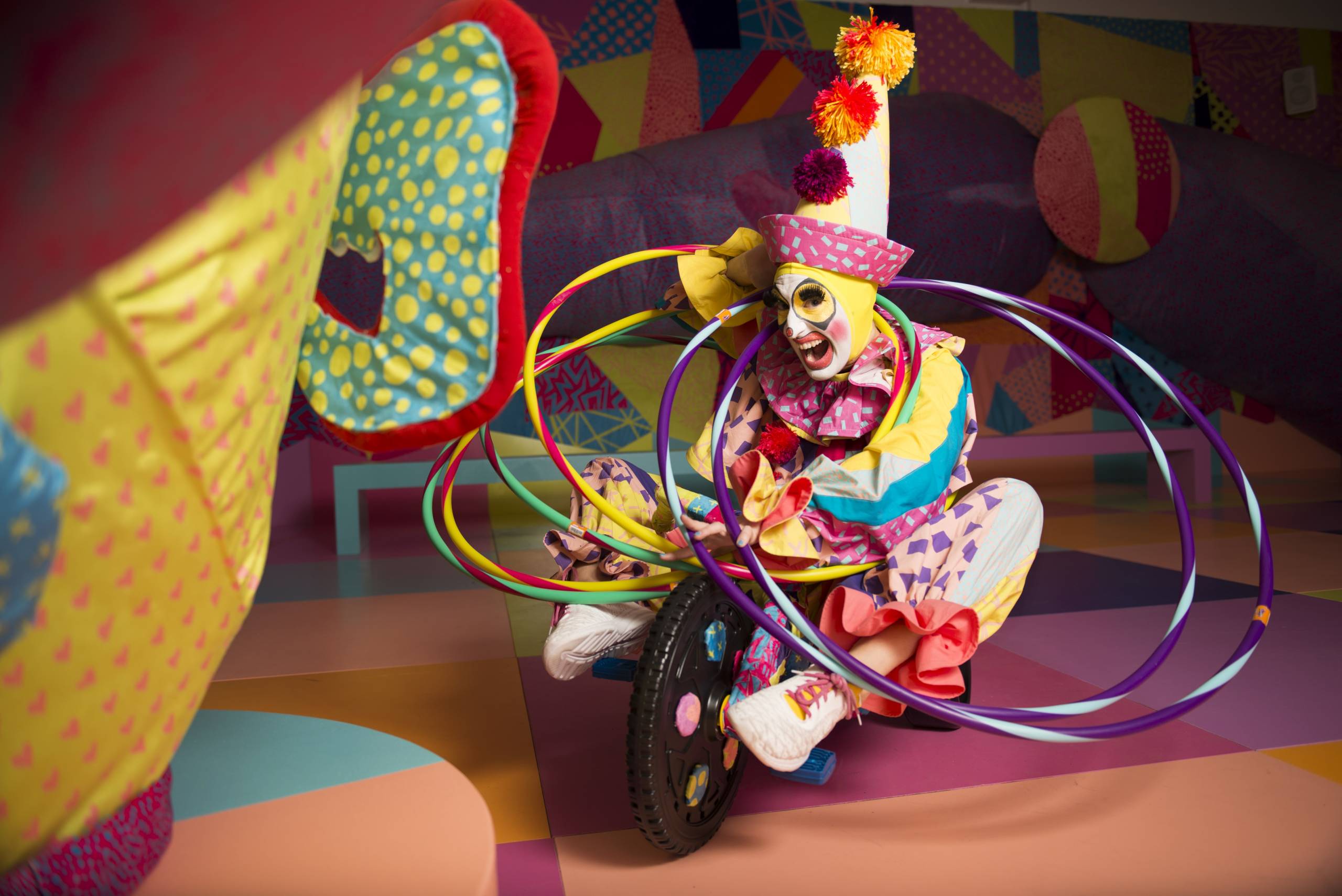 Jody Kuehner
Jody Kuehner (she/her) is a queer, femme, dance artist who uses drag, theater, comedy, camp, pop culture, gay culture, absurdity and subversive commentary to make art. Her drag persona and alter ego is Cherdonna Shinatra. Performing in drag, Cherdonna clowns around to draw attention to her queerness, radical feminism, and the "existential dread" of contemporary times. 
According to the artist, "Cherdonna takes what you recognize about dance, what you believe about drag, what intrigues you about improvisation and what delights you about entertainment, [and] effortlessly tosses it in a mason jar, shakes it up, and opens the lid."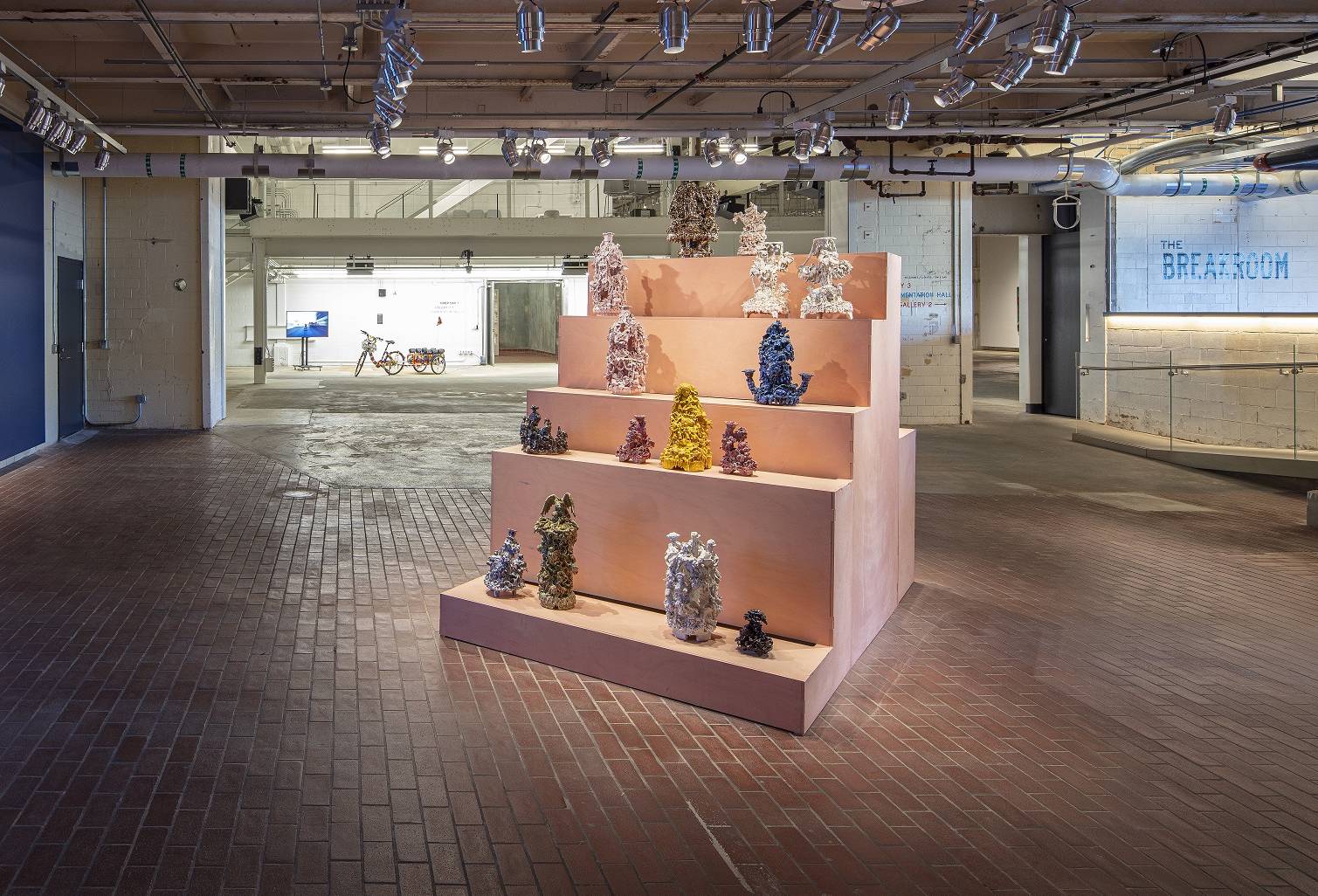 Anthony Sonnenberg
Fayetteville, Arkansas-based artist Anthony Sonnenberg inserts a number of symbols in his work, and his particular use of silk flowers references his queer identity while also serving as a personal 'memento mori,' or artistic symbol for the inevitability of death.
In his works featured in State of the Art 2020, 16 porcelain ceramic sculptures, each dipped in liquid clay then heated in a kiln, stand nobly atop a stepped platform. They all appear to be in a state of decay. For the artist, the work serves to remind him of the shortness of life, and helps him forget his fear of death.
You can view State of the Art 2020 at the Momentary and Crystal Bridges now through July 12! Get your free timed-entry tickets here.
*To clarify, when we say the word "queer," we are referring to a self-identification of a person that is not heterosexual or cisgender (having a gender identity that matches the sex assigned at birth). It is important to note that for many, the term "queer" can be problematic, as it is a reflection of a negative history, but for others, "queer" is how they self-identify, which is why we use the word.