The Momentary Flag Project: Christopher Myers, Icarus Falling (2020)

In the spirit of our adaptive reuse architecture, the Momentary is launching a rotating series of artist-designed flags that will be raised on the factory's historic flag pole, located on E St. near the shuttle drop-off. The series will ask artists to explore the symbolic resonance of flags and consider how they shape our understanding of place and identity. Through this project, we hope to continue adding new stories and perspectives to the history of the Momentary's site.

Earlier this year, we invited artist, illustrator, and writer Christopher Myers to create our inaugural flag. Myers's flag, Icarus Falling, takes inspiration from the Greek myth of Icarus and his father Daedalus. As the story goes, Daedalus fashions them wings made of feathers and wax, yet despite his father's warning, Icarus flies too close to the sun, consequently melting his wings. In Myers's flag, seven black figures vertically cascade through a flurry of feathers. The golden sun appears at the top of the composition, while the blue aquatic imagery references the sea that Icarus fell into.
For Myers, the myth of Icarus resonates with what he refers to as the Black Hagiography, a group of iconic twentieth-century figures who tragically died too soon, such figures include Sam Cooke, Marvin Gaye, Malcolm X, Nina Simone, Billie Holiday, and Basquiat among others.
The artist says:
"These flags are a monument to our nation of Icaruses, of people who dream bigger than they are 'supposed' to, and who must find a way to celebrate not only our triumphs but all of the times we have soared so close to the sun, that we have burned our wings."
The pattern and design of this flag were inspired by Asafo flags—military flags created by the Fante people of Ghana—and the storytelling traditions of quilters in Gees Bend, Alabama.
According to Myers:
"This flag stands in contrast to the traditional use of flags that tell the stories of colonial triumph, or unbroken nationhood. Instead it thinks about what a nation can mean as a collection of ideals and aspirations that may never be achieved, but should always be sought after, worthy of celebration in accomplishment and in failure."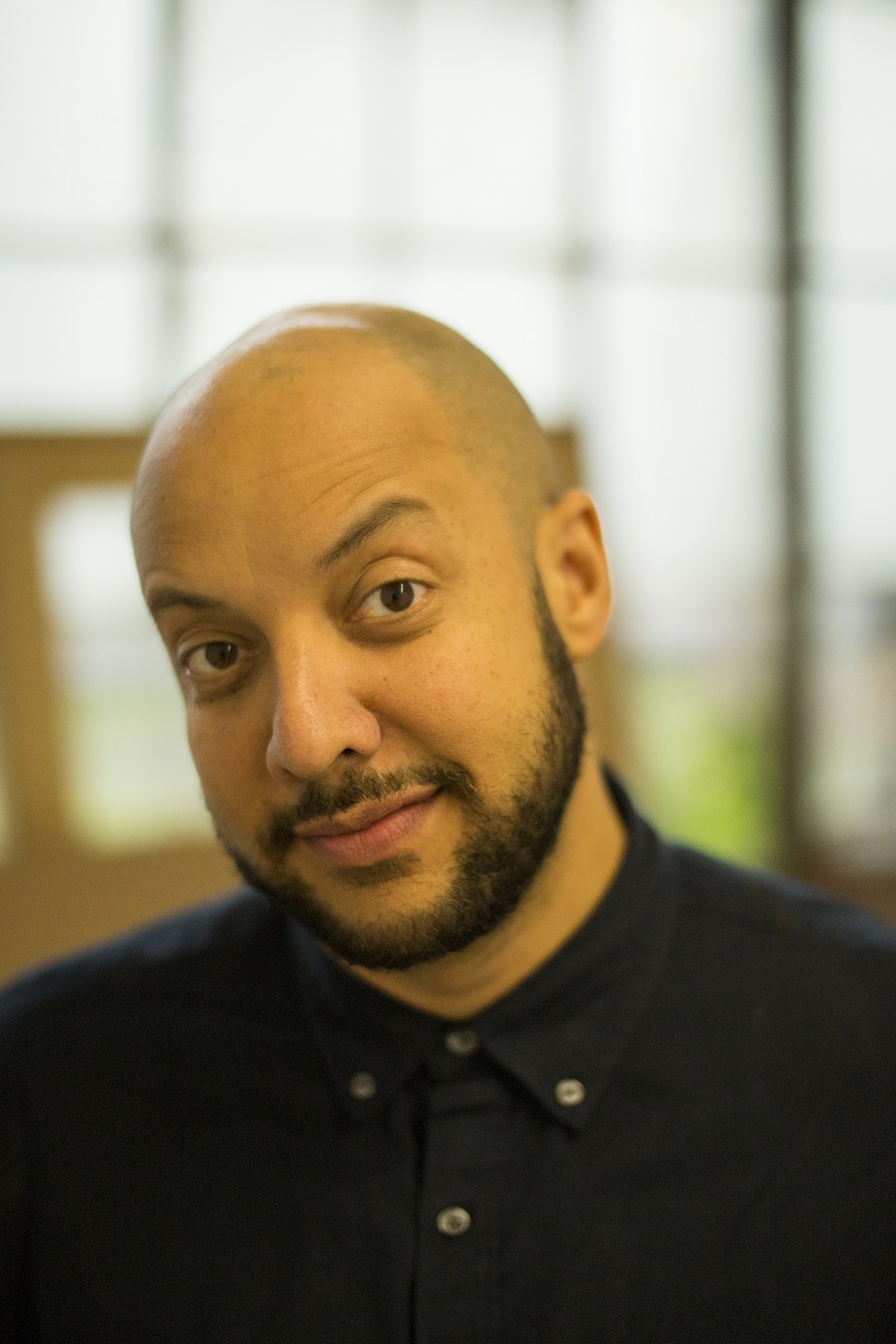 About the Artist:
Born in 1974, Christopher Myers is a multimedia artist, author, and playwright from New York City. Myers earned his BA in Art-Semiotics and American Civilization with focus on race and culture from Brown University in 1995. His work has been exhibited throughout the United States and internationally at venues including MoMA PS1, The Art Institute of Chicago, The Mistake Room at Paos GDL, Akron Art Museum, Contrast Gallery Shanghai, Goethe-Institut Ghana, Kigali Genocide Memorial Center Rwanda, San Art Ho Chi Minh City Vietnam, and The Studio Museum Harlem. Myers won a Caldecott Honor in 1998 for his illustrations in the book Harlem and a Coretta Scott King Award in 2016 for illustrating Firebird with Misty Copeland. Myers currently lives and works in Brooklyn, NY.
This post was written by Kaitlin Maestas, assistant curator, the Momentary.