Tower Bar Cocktail Recipes to Make at Home

Just because we're quarantined at home doesn't mean we can't enjoy a good happy hour drink. Experience the #MOfromHome with these cocktails created by the Tower Bar-tenders at the Momentary! Recipes can be found below, courtesy of Momentary Beverage Manager Jena Barker.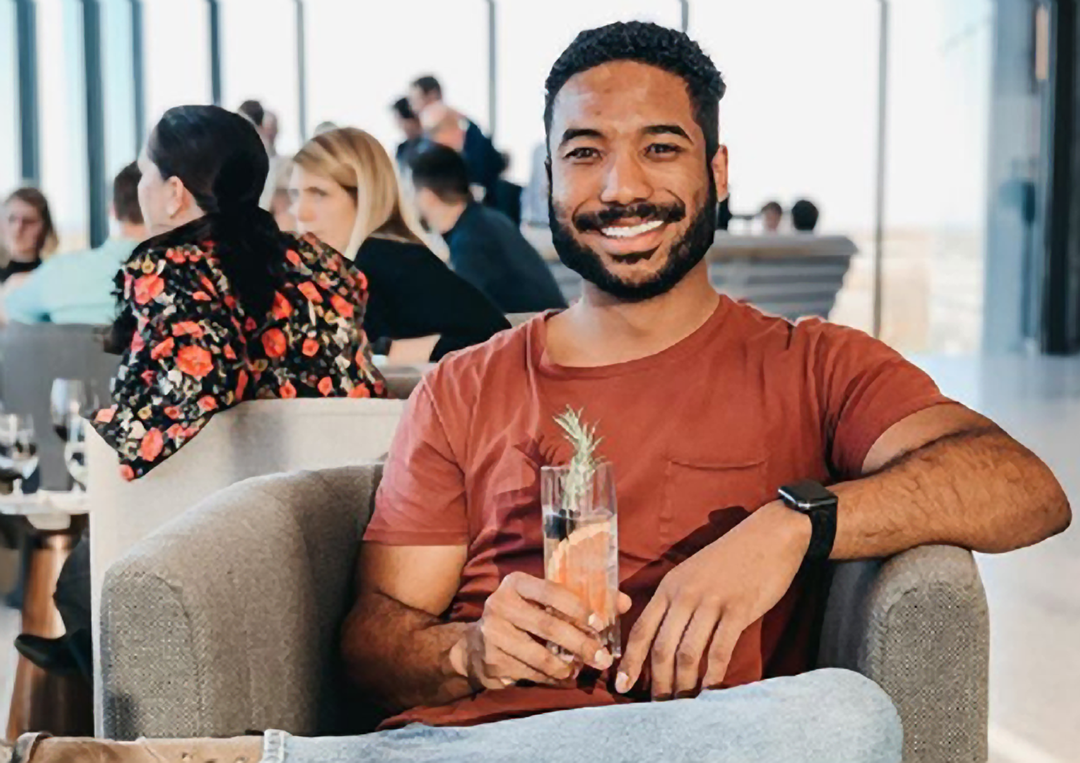 AVANT GARDENER
The inspiration for Avant Gardener came from Courtney Barnett and her song of the same name.  She describes herself as "shy" and her music as "brave." Courtney performed at the Momentary during opening weekend, and Jared Wierman, our Tower bartender, is a big fan. He wanted to give her a nod. Avant Gardener is a delicious cocktail and guests love saying its name, too. You can play Courtney Barnett's album while preparing this cocktail, or catch BoJack Horseman on Netflix, featuring the song, for added effect.
Ingredients:
1.5 oz. Blanco tequila
.75 oz. Cointreau
.50 oz  simple syrup
1.5 oz. freshly squeezed ruby red grapefruit juice
Splash of prosecco
Garnish:
1 sprig fresh rosemary
1 Amarena black cherry
1 half-wheel fresh grapefruit
Directions:
Combine all ingredients together, except for the prosecco. Shake or stir, dry, without ice.  In a highball glass, place a fresh grapefruit wheel against the wall of the glass. Fill glass with ice. Pour liquid over ice, and top with a splash of prosecco.
Strip the lower section of leaves from a rosemary stem, leaving the top portion in place. Skewer an Amarena cherry with the rosemary stem. Place in glass as garnish. Serve.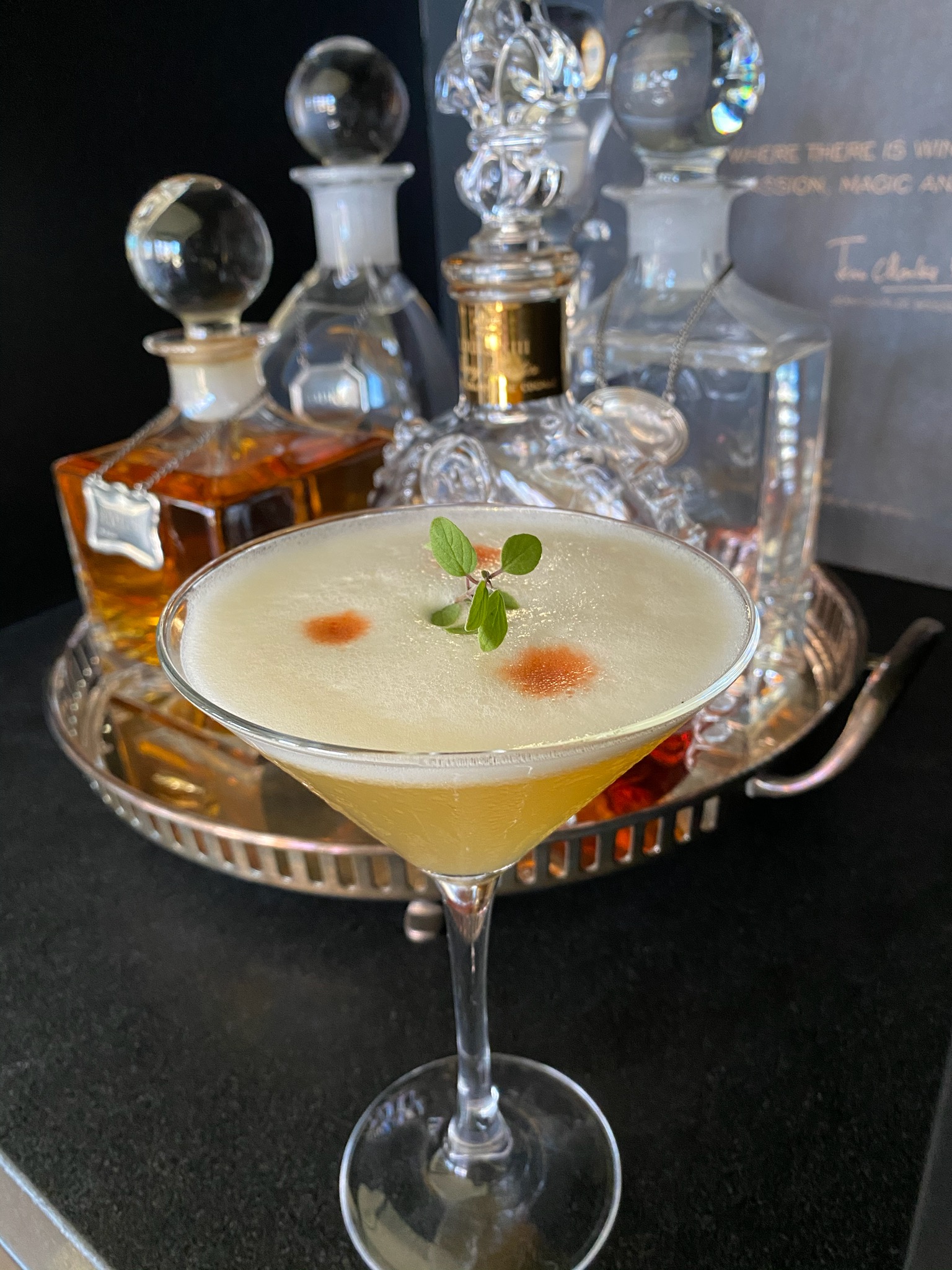 MO-LIXER
Four ingredients of this cocktail—gin, Chartreuse, vermouth, and bitters—date back to the seventeenth century, at least. Each has root, herb, floral, and spice components, and all were originally utilized as elixirs for medicinal purposes. Add a dose of honey and chamomile, and it seems only fitting that this contemporary cocktail is the elixir of choice, for the moment. Cheers to good health for all!
Ingredients:
1.50 oz gin
.25 oz Chartreuse
1 oz vermouth blanc
.75 oz pear nectar
.50 oz honey simple syrup
.25 oz freshly squeezed lemon juice
1 egg white
3 drops honey chamomile bitters (for garnish)
Directions:
Pour all the spirits, syrup, nectar and lemon juice into a shaker. Add the egg white. Dry shake, without ice, to emulsify the egg. Add ice to shaker. Shake until chilled.
Double strain into a chilled coupe. Garnish with 3 drops of honey chamomile bitters.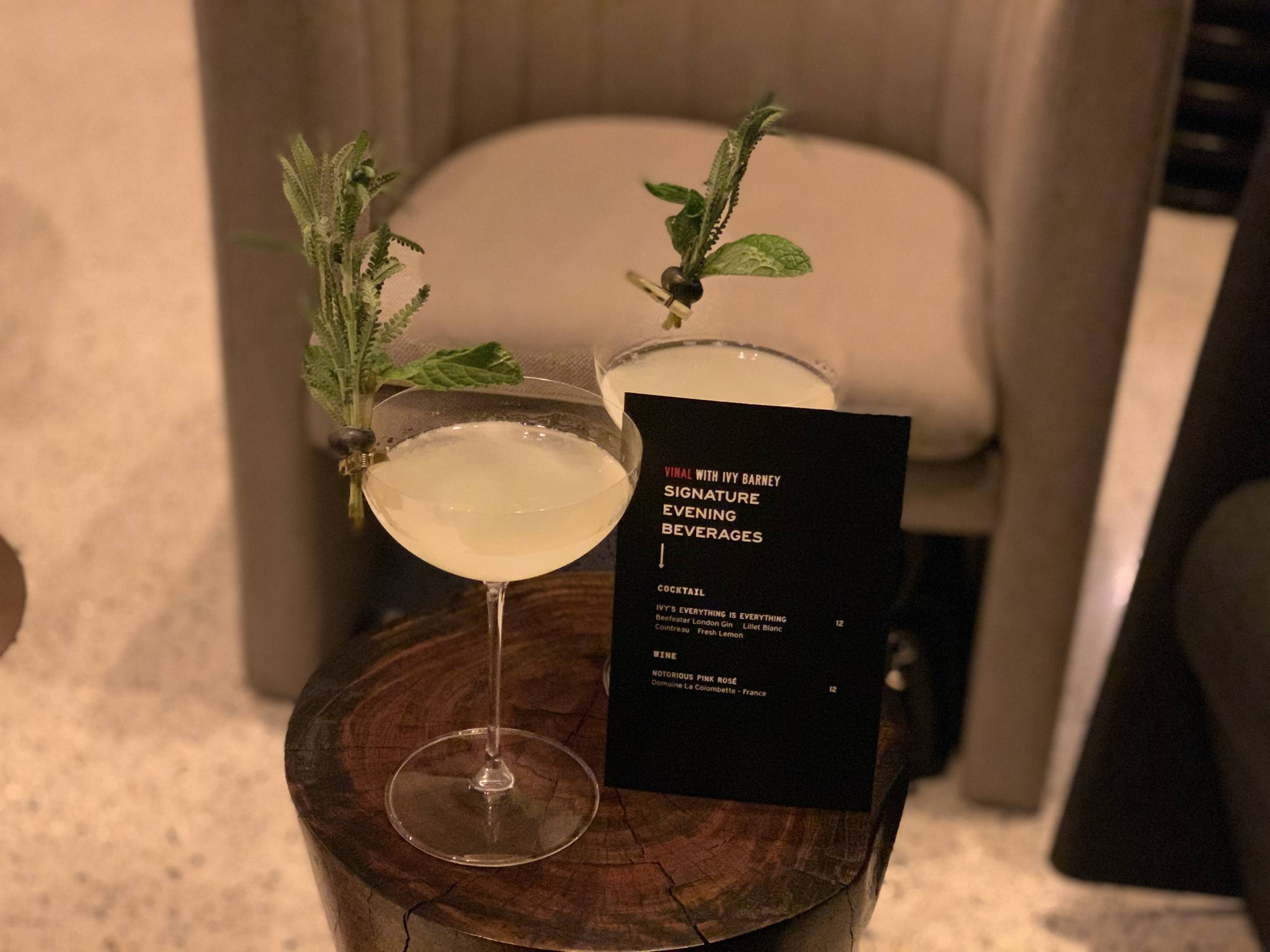 IVY'S EVERYTHING IS EVERYTHING
Ivy Barney, our first Vinal guest, visited us at the Tower Bar, days before the event.  She brought along her selected vinyl, "The Miseducation of Lauryn Hill." I placed the album on the counter, and said, "For the moment, the Tower Bar is yours. What would you like to serve?"
We discussed the cocktails that she typically enjoys, and also sampled a few select wines. As we talked, I placed her favorites in a group, and "Ivy's Everything Is Everything" (named after one of her favorite songs on the album) was born.
Ingredients:
.75 oz Beefeater gin
.75 oz lillet blanc
.75 Cointreau
.75 fresh lemon juice
1 frozen blackberry (for garnish)
1 violet edible flower (for garnish)
Directions:
Combine all ingredients into a shaker tin. Shake, and double strain into a glass coupe. Garnish with 1 frozen blackberry and 1 violet edible flower.