Try Our One-Year Anniversary Cocktail: Take One

Can you believe the Momentary is turning one year old on February 22? We can't either!
To celebrate, the Tower Bar team has developed a special (cocktail called "Take One") that will be available in the Tower Bar for the whole month of February. The Tower Bar team will even snap a quick pic of you enjoying your very own "Take One"!
If you can't make it to the bar this month, we've also provided the cocktail recipe here so you can celebrate with us from afar.
Cheers to one year of the Momentary!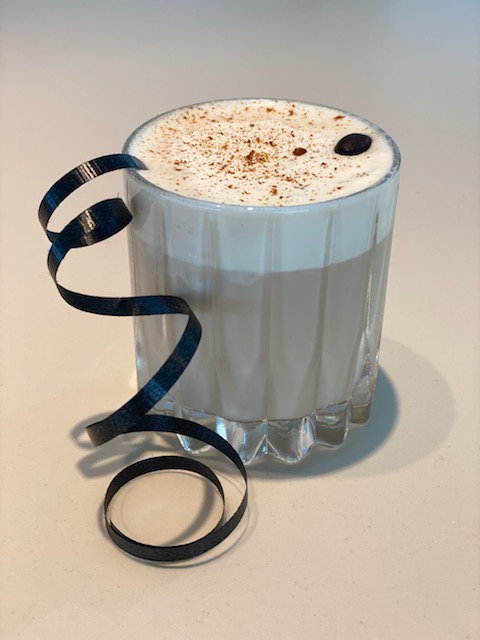 TAKE ONE
Our First Anniversary's Celebration Cocktail
Ingredients
1.5 oz.  Smirnoff Whipped Cream vodka
.5 oz.    Disarrono Amaretto liqueur
.5 oz.    crème de cacao
.5 oz.    Giffard Framboise liqueur
1 oz.     fresh cream
1           egg white
Instructions
Place the first three ingredients in a shaker tin with ice. Shake vigorously, and strain into a rocks or sour glass.
Next, place fresh cream and an egg white in a shaker tin with two cubes of ice. Shake until silent. Strain mixture onto the top of the base cocktail.
BARTENDER's Pro Tip
Using a spiraled bar spoon, place the spoon stem upside down in the center of the cocktail until it hits the bottom of the glass. Gently pour the red framboise liqueur down the spiral of the spoon and watch it collect in the bottom of the glass. Remove spoon, add a touch of grated cinnamon, and a single coffee bean to garnish.