Winter Market
Friday $25; Saturday FREE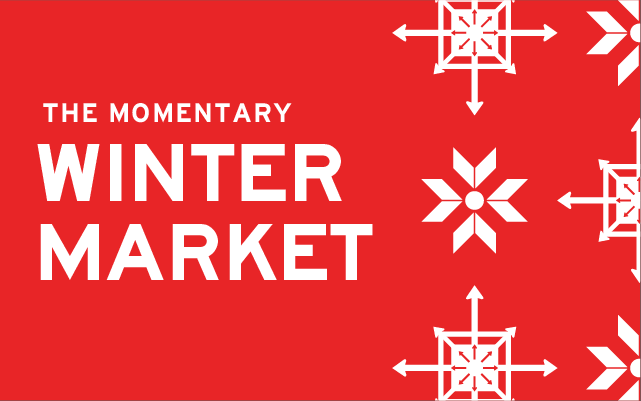 VIP Night Tickets are no longer available—stop by Saturday, December 3 to enjoy our free drop-in market day!
You'll wish the rest of your holiday shopping was this fun.
Come shake off those winter blues with a weekend of creative merchants, music, and more! Featuring 40 regional makers and artisans, guest performers, and holiday-themed drinks handcrafted by our culinary team, our annual Winter Market promises to be the breather you need in the midst of the season's busyness.
Stop by Saturday, December 3 and grab a mug of cocoa as you browse the unique goods of our guest vendors, or find the perfect gift in the Momentary Shop. Cozy snacks and bites by food trucks in the Arvest Band Courtyard and beloved holiday movie screenings in our theater spaces will also be available to add to the festive spirit.
For the dedicated shoppers (or just anyone who loves a good night out), we're also hosting an exclusive VIP Night at the market Friday, December 2. Reserve a ticket and be the proverbial early bird with first access to the market's treasures, a complementary holiday cocktail or mocktail, pop-up performances, and a Winter Market tote bag as our gift to you.
So whether you're looking to wind down or turn up the holiday vibes, there's something for everyone here at the MO.
See you there!
Saturday Market admission is free, no tickets required. Drop by anytime between 10 a.m. and 4 p.m.