Aaron Smith and the Coal Biters
Advanced reservations for this event are full. Day of walk-ups will be accommodated based on availability, adhering to the Momentary's safety protocols of 6 feet between groups for proper social distancing.
Gather your friends and family, and join us on the Momentary Green for our first outdoor concert of the year! Jam out with Aaron Smith and the Coal Biters, featuring original songs drawn from folk, roots, and Americana musical styles that ponder the mysteries and joys of human existence in today's world. You'll see an array of instruments come and go in the course of a Coal Biters evening. Guitar and banjo, upright bass and mandolin, hand drums, and tambourines all take center stage at different times along with washboards, foot cymbals, clarinet, and more.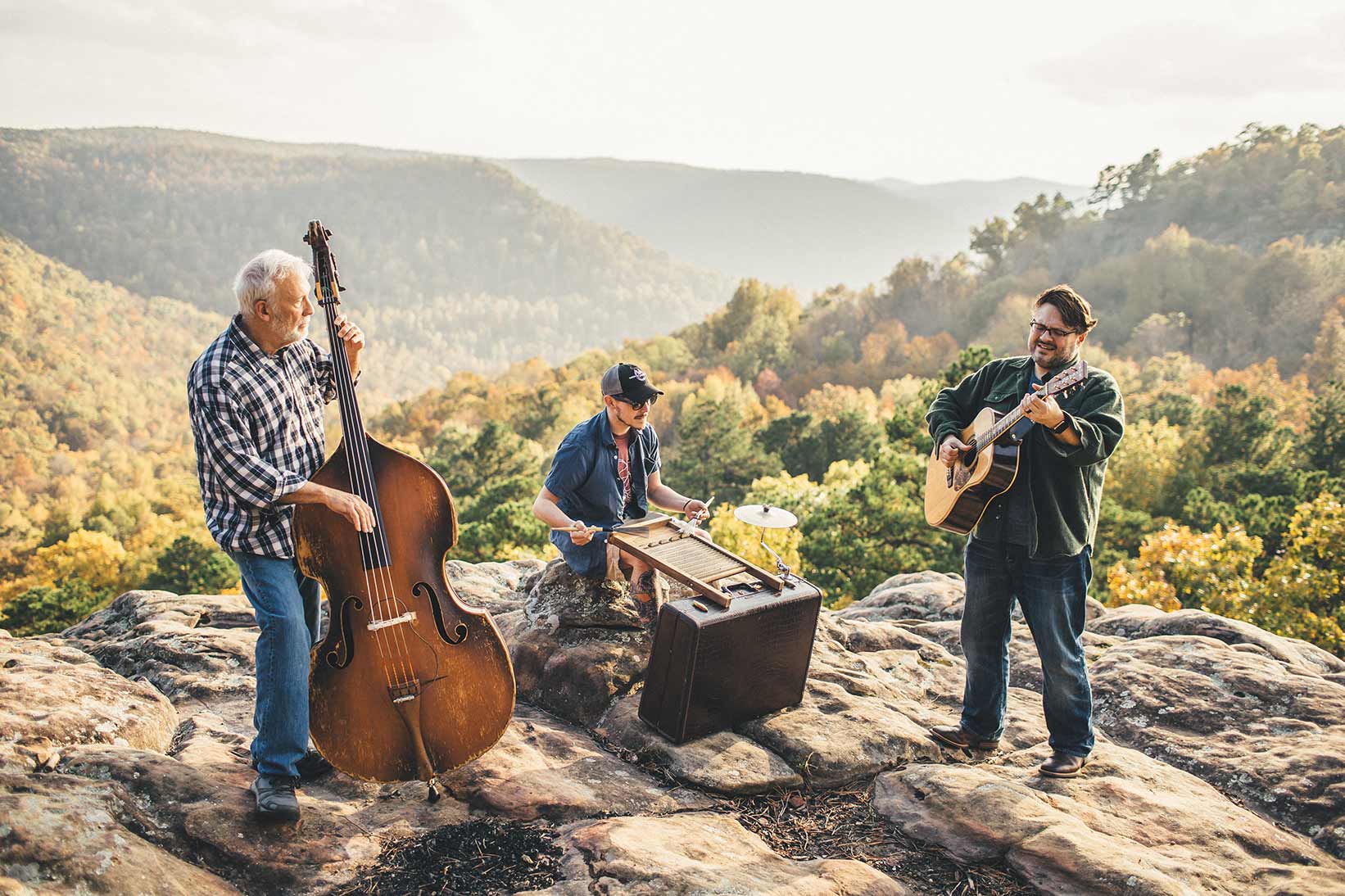 WHAT TO EXPECT
Arrive early! Circles will be outlined on the Momentary Green to ensure social distancing is taking place. We recommend arriving starting at 7 p.m. to claim your preferred circle and set up your space. Feel free to bring your own lawn chair or blanket.
The Momentary requires face coverings for ages 10 and older. Face shields and face coverings with exhaust valves or vents are not allowed. Masks will be available for those who may have forgotten theirs at home.
Hungry or thirsty? Enjoy the culinary creations of the Momentary Food Truck and fun beverages from the RØDE Bar. Open until 12 p.m. to 10 p.m. in the Arvest Bank Courtyard.
ABOUT THE ARTISTS
Aaron Smith and the Coal Biters have been performing since 2013 when Aaron and Ryan met in Sunday school. A year later they were joined by multipurpose instrumentalist George Holcomb, and with several combined decades of experience in music and performance, the three members of the Coal Biters have combined their passions to share an enormous range of musical, lyrical, and emotional depth. It's not often that you see three generations of musicians who have found a common groove, but the Coal Biters have done just that. The group love sharing their music and ponderings with their fans.
This Arkansas Ozarks band embraces its roots. The band members love their hometown, the Buffalo National River that flows nearby, and all the folk and pioneer history that flows through these ancient hills.  Local characters and legends make their way into Aaron's songs; his interpretations of familiar places and events leave listeners thinking about the Ozarks where we all live– and finding our own place within it.