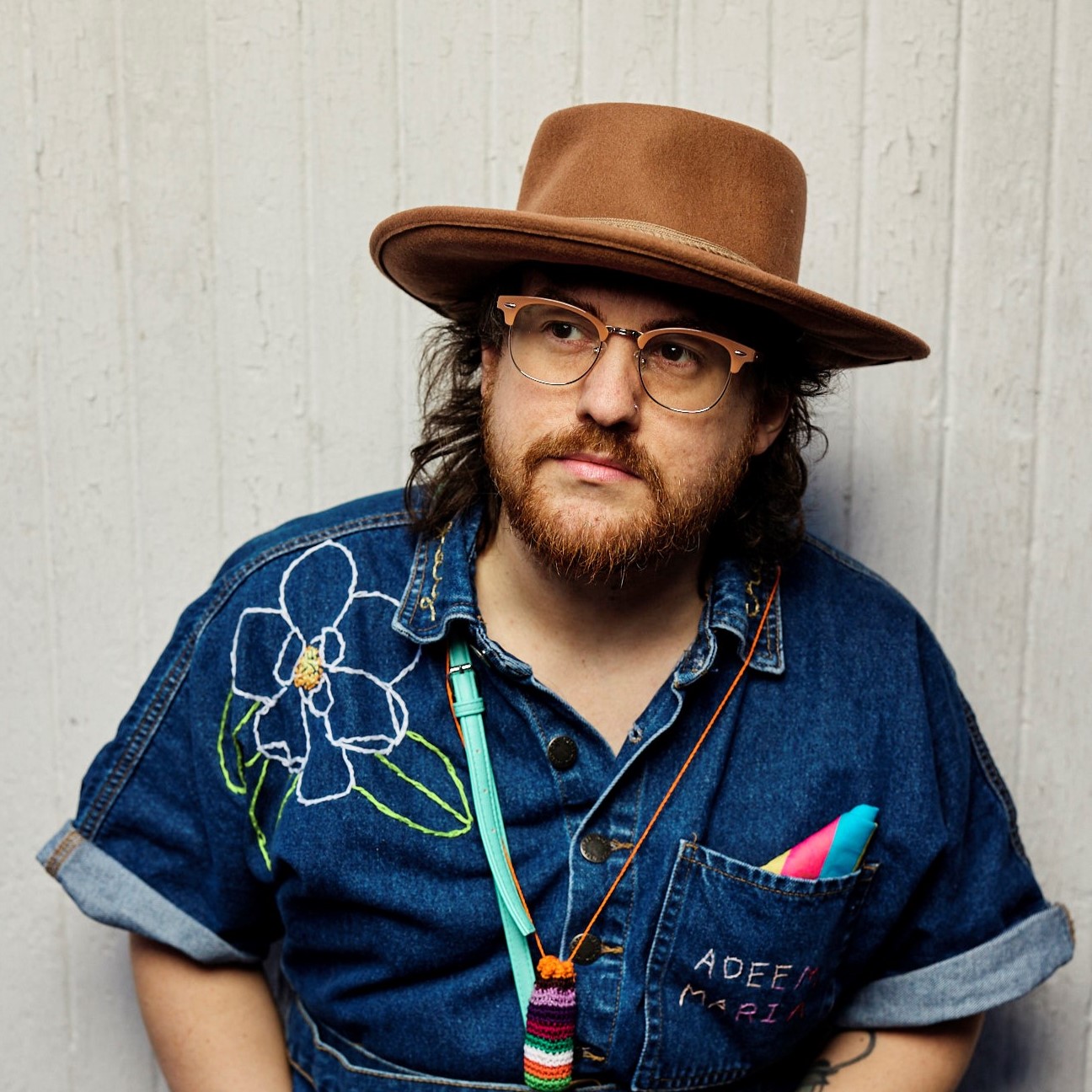 New year, new music!
Open your heart and expand your playlist with a soul-stirring evening of alternative country acts.
With just the right mix of powerful modern lyrics, classic Americana sound, and a dash of comedic style, Adeem the Artist cooks up a refreshingly authentic dish of twang-studded gospel that reflects their journey as a Queer country musician.
Opening for Adeem, local artist Dylan Earl's, whose "loner country-boy schtick" sets the stage for a night of deep connections and folk tunes, and Ashtyn Barbaree, whose heartfelt songwriting and award-winning talents promise a performance you won't soon forget.
See you there.
Reserve your spot online or by calling the Box Office at (479) 657-2335 today. 
Not a member yet? Join today to enjoy priority access to concerts and member-only events all year long.
Please allow 24 hours for new memberships purchased online to process before purchasing your member-priced ticket. To purchase your membership and tickets together today, call our member priority line at (479) 418-5728 or by emailing Memberships@CrystalBridges-theMomentary.org.
* Student tickets available to guests with a valid student ID, presented upon entry.
** Premium Group Seating tickets admission for four (you + three guests), a reserved table in a designated seating area, and dedicated table service. Limited quantity available.
ABOUT THE ARTISTS
Adeem the Artist
Adeem Maria (they/them/theirs) is an Americana artist from Knoxville, Tennessee. The singer songwriter has successfully blended their love of country music with a scruffy timbre and sense of humor to create a signature style that explores themes like gender and sexual identity within the coalescing subcultures they experienced growing up as a Queer, Christian musician in the South. Having released eight albums and being nominated for Emerging Act of the Year at the Americana Music Honors & Awards in 2023, Adeem is a rising star who hopes to "articulate a full scope of the country experience" and make room for the stories of southerners that feel estranged by the culture of country.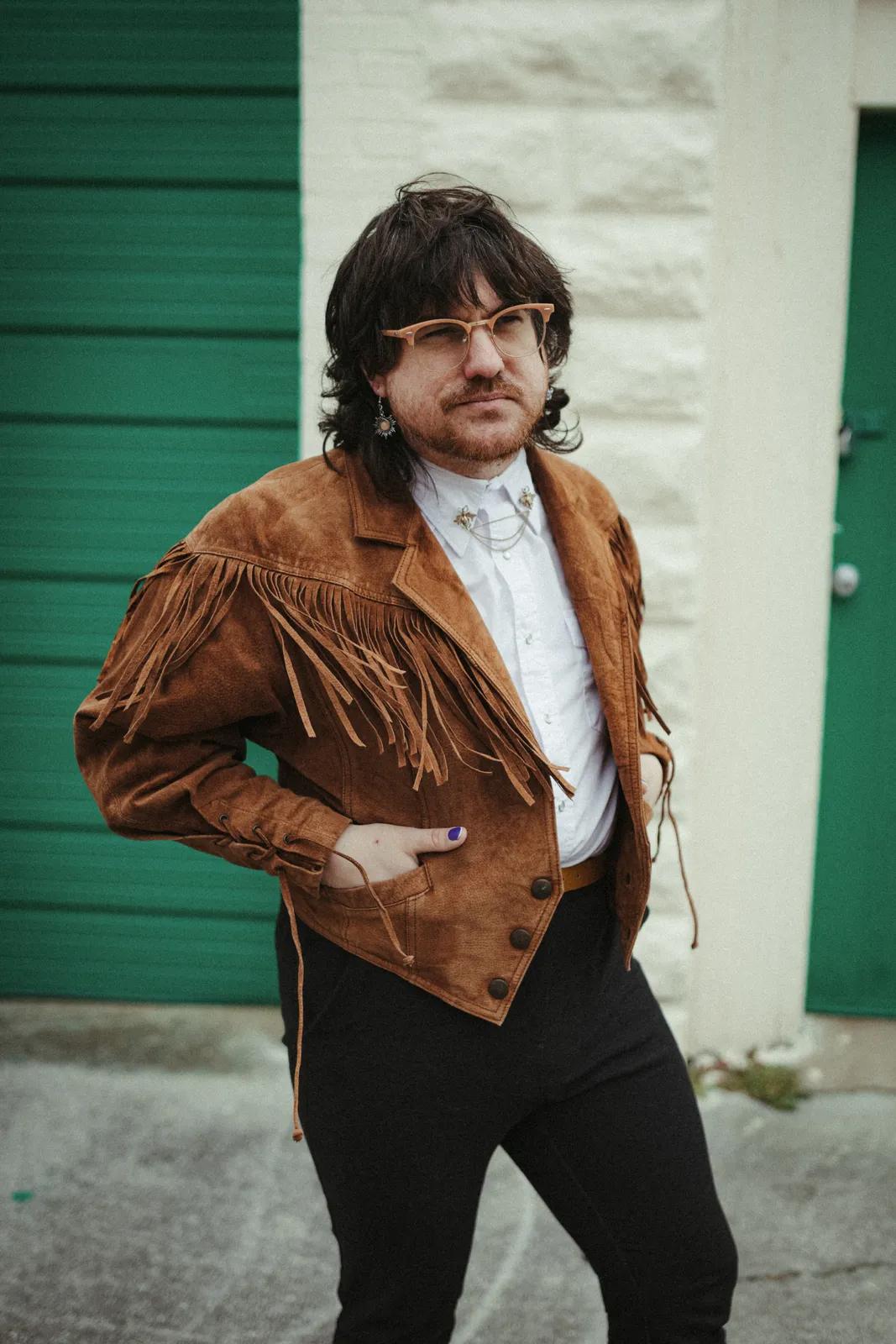 Dylan Earl
Originally from Lake Charles, Louisiana, but "naturalized by the Natural State" as a teenager, Dylan Earl (or "Dearl" as he's come to be known) has been active in the Arkansas underground country scene for over a decade, first as a founding member of the alt-country band Swampbird and then as a solo performer and songwriter. Alongside his friends and contemporaries Willi Carlisle and Nick Shoulders, Dylan has been heavily involved in carving out space for socially conscious country music in the Midsouth region and beyond.

Ashtyn Barbaree
Ashtyn Barbaree is an internationally touring Americana singer/songwriter and multi-instrumentalist from Fayetteville, Arkansas. With her smokey, yet ethereal voice and soulful melodies, she has captivated audiences across the USA and Europe. Ashtyn's music is characterized by her heartfelt and vulnerable songwriting style, which resonates deeply with listeners. She has been recognized for her talent and received accolades such as being an official nominee for the 2023 Arkansas Country Music Awards as Americana Artist of the Year. With her captivating performances and remarkable voice, Ashtyn Barbaree is an artist to watch in the Americana music scene.
WHAT TO EXPECT
Entry: Entry to the concert is located just west of the parking garage. Please be ready to show your mobile/printed tickets along with a valid ID.
Re-entry: No re-entry will be allowed for this show.
Parking: Please park in our parking garage located next to the 8th Street Market at 701 SE 8th Street.

Note: There is an 8′ height limit for the garage.

Seating: With the exception of Premium Group Seating this is a standing room only show.
Bag Policy: You can bring one clear bag into the venue that is not larger than 12" x 6" x 12", or a single one-gallon plastic freezer bag (Ziploc bag or similar). Exceptions for diaper bags, medical devices, and media apply—learn more here.

In addition, you can also carry a small clutch purse, no larger than 4.5" x 6.5", with or without a handle or strap.
Bags will be screened as you enter. Security has final say on what is and isn't permitted.

Fun Food and Drink: Hungry or thirsty? Enjoy fun beverages from the RØDE Bar before and during the show. No outside food or beverages will be allowed.
Cashless Event: Bring your credit or debit cards as we're 100% cash-less.
Photos and Video: For this performance, no cameras will be permitted in the venue (phones are OK). Please leave all cameras, including point-and-shoot cameras, GoPros, tablets, professional cameras, drones, selfie sticks, tripods, detachable lenses, and audio or video recording devices at home.
For a complete list of guidelines, see our full Concert and Festival Rules.
WHAT TO BRING AND NOT BRING TO THE CONCERT
BRING
Valid ID and tickets to present upon entry.
Water fountains will be available filling stations. Empty plastic water bottles are encouraged to help stay hydrated. (No glass, metal, or opaque plastic containers.)
Bring your credit or debit cards. The concert is 100% cash-less.
One clear bag no bigger than 12" x 6" x 12", or a single one-gallon plastic freezer bag (Ziploc bag or similar). You may also carry a small clutch purse, no larger than 4.5" x 6.5", with or without a handle or strap.

All clear bags and clutch purses will be screened prior to entry. Security has final say on which bags will be permitted.
DON'T BRING
No outside food and drink, large bags, coolers, or ice chests.
No folding chairs or blankets. This show is standing room only.
No weapons or firearms of any kind are allowed, even if you have a permit.
No laser pointers, glow sticks, and illuminating objects.
No fireworks, fuel, or explosive materials of any kind.
No skateboards, scooters, or wheeled devices other than ADA-compliant transport.
No kites, frisbees, inflatables, or air horns.
No illegal substances of any kind.
No smoking or vaping will be allowed outside of designated smoking areas.
No pets.
No posters, signs, or promotional materials. Flyers and other promotional materials cannot be distributed on Momentary property without prior approval.
No cameras or recording devices.
Prohibited items will not be admitted or checked. Please leave these items at home or in your locked vehicle.