Join us as we share and celebrate the power of communities in performance! We invite you to gather among artists and thinkers from across America's distinctive cultural landscape as a part of the Live in America Festival.
Homecoming is presented by the community of Sumter County, Alabama.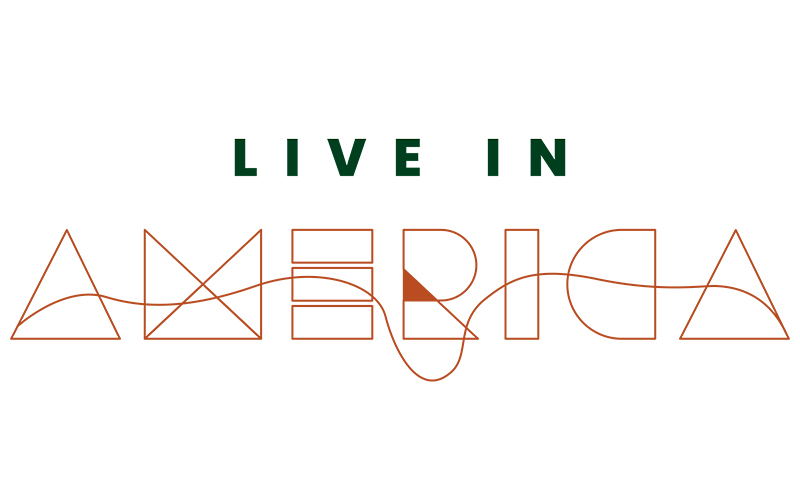 ABOUT Homecoming
In Homecoming, Alabamians from near and far gather to share stories, songs, and rituals about leaving and returning home.
Inspired by Alabama Day—an annual roaming reunion founded in Sumter County that brings together the Alabama diaspora—Homecoming collects and shares personal, family, and collective stories about migrations, large and small. For Black Alabamians, economic migration has shaped their lives from the forced migration of slavery to the Great Migration of the Jim Crow Era. Today, contemporary economic movements continue to shape how they create, define, and remember home. Homecoming shares these histories inside a uniquely Alabama tradition.
Join us for this reunion, a ritual that reverses tides of separation.
Free, reservation required. Register online or with Guest Services at (479) 657-2335.
Learn more about this program, artists, and the Alabama community here.
ABOUT LIVE IN AMERICA
The Live in America Festival is a free, two-week-long festival of live performance and cultural practice featuring more than 300 artists from a diverse array of communities across the US, its territories, and Mexico. Admission is free for all festival events, but reservations are required.
Live in America is a project of Fusebox (Austin, Texas). The 2022 Live in America Festival has been developed in partnership with the Momentary.
Live in America is supported by:
Sarah Simmons | Olivia Tyson | Stella Boyle Smith Trust, Catherine and Michael Mayton, Trustees