American Red Cross Blood Drive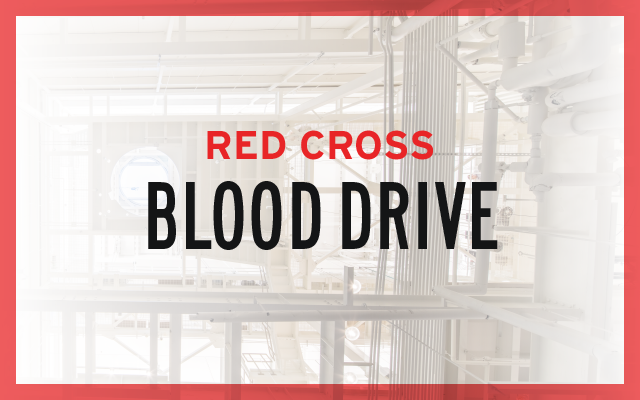 TO HELP MANAGE DONOR FLOW AND SOCIAL DISTANCING AT BLOOD DRIVES, A SCHEDULED APPOINTMENT TO DONATE IS REQUIRED.
The Momentary and the American Red Cross are hosting a blood drive in the RØDE House to help ensure a stable supply of blood is available in our community throughout the COVID-19 outbreak.
The American Red Cross is also offering COVID-19 antibody testing with all donations to help identify plasma donors for COVID-19 recovery therapy.
Why should you donate? The need for blood is constant, and only volunteer donors can fulfill that need for patients in our community. Donating blood products is essential to community health, and eligible donors are strongly urged to donate. The Red Cross follows the highest standards of safety and infection control, and volunteer donors are the only source of blood for those in need.
Nationwide, someone needs a unit of blood every 2 to 3 seconds, and most of us will need blood in our lifetime. Please join our lifesaving mission and schedule an appointment today!
AT EACH BLOOD DRIVE, RED CROSS EMPLOYEES FOLLOW THOROUGH SAFETY PROTOCOLS, INCLUDING:
Wearing gloves and changing them often
Wiping down donor-touched areas after every collection
Using sterile collection sets for every donation
Preparing the arm for donation with aseptic scrub
Conducting donor mini-physicals to ensure donors are healthy and well on day of donation
THE RED CROSS HAS ALSO INCREASED VIGILANCE CONCERNING SOME OF THESE SAFETY PROTOCOLS INCLUDING:
Enhanced disinfecting of surfaces and equipment
Providing hand sanitizer for use before entering and throughout the donation appointment
Following social distancing practices between donors including donor beds, as well as waiting and refreshment areas
Staff wearing basic face masks
For the safety of our donor community and in accordance with CDC guidelines, all donors are required to wear a face-covering or mask. Please bring a face covering or mask to your donation. If you do not have one, a mask will be provided to you by the Red Cross.