And So We Walked: An Artist's Journey Along the Trail of Tears
Written & Performed by DeLanna Studi
Produced by Octopus Theatricals, Mara Isaacs, Executive/Creative Producer
$25 ($20/member, $15 students)

Join us for the regional premiere of the Thomas S. Kenan Institute for the Arts' production of And So We Walked, a frank, heartwarming, and inspiring story of a contemporary Cherokee woman who embarks on an incredible six-week, 900-mile journey with her father along the Trail of Tears to better understand her own identity and the conflicts of her nation. The six-week journey retraces the path her great-great grandparents took in the 1830's during the forced relocation of 17,000 Cherokee from their homelands.
And So We Walked is a powerful, multi-faceted dramatic memoir that draws on interviews, historical research and the artist's personal experiences to convey the complexities and conflicts with which the Cherokee wrestle.
Tickets are $25 ($20/members, $15 students), Reserve your spot online or by calling Guest Services at 479.657.2335 today.
Student tickets available to all guests under 17 or those with a valid student ID, presented upon entry.
Doors open 30 minutes prior to performance time. Performance lasts approx. 2.5 hours, including one intermission.
"Has the ability to make you laugh and open your eyes to see the world around you in unexpected ways." –  American Theatre
"Intensely powerful." — Broadway World
HEALTH POLICY + ENTRY REQUIREMENTS
Safety is our top priority. Full COVID-19 vaccination or proof of a negative COVID-19 diagnostic test within 72 hours (3 days) will be required for all attendees. Proof must be shown upon entry alongside a valid photo ID. At-home COVID-19 tests will not be accepted. Additionally, we require all visitors and staff to wear a face covering during their visit. Guests may remove their face covering to eat or drink. Masks will be available upon entry for those who do not have one.
All attendees must have received a negative COVID-19 diagnostic test within 72-hours before the event and provide printed proof of a negative result prior to entering the venue OR be fully vaccinated against COVID-19 (at least two weeks after final dose) and provide proof of vaccination – either the original vaccination card or a printed/digital copy of the vaccination card. At-home COVID-19 tests will not be accepted.
A list of nearby COVID-19 testing locations can be found online here.
ABOUT THE ARTIST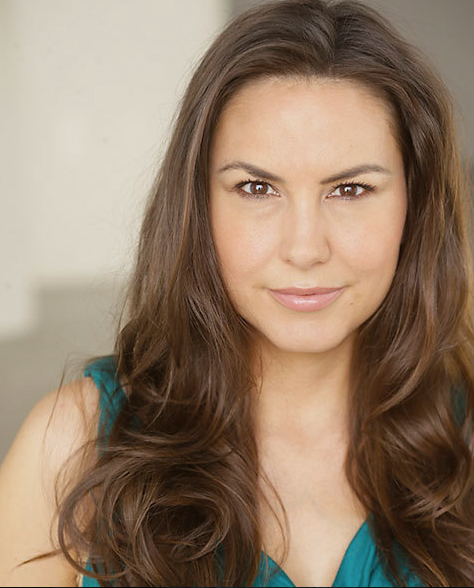 Originally from Liberty, Oklahoma, DeLanna Studi is a proud citizen of the Cherokee Nation. Her theater credits include the First National Broadway Tour of the Tony Award and Pulitzer Prize-winning play August: Osage County; Off-Broadway's Informed Consent at Duke Theater on 42nd Street; and regional theater credits at Oregon Shakespeare Festival, Portland Center Stage at The Armory (Astoria: Part One and Two), Cornerstone Theater Company, Indiana Repertory Theater and others. DeLanna has originated roles in more than 18 world premieres, including 14 Native productions. She has done more than 800 performances of the Encompass "Compassion Play" KICK, a one-person show written by Peter Howard that explores the power of images, stereotypes and Native American mascots. Her roles in the Hallmark/ABC mini-series Dreamkeeper and Chris Eyre's Edge of America have won her numerous awards. She is an ensemble member of America's only Equity Native American theater company, Native Voices at the Autry. DeLanna serves as chair of SAG- AFTRA's National Native Committee, which has, under her leadership, produced an award-winning film about American Indians in the entertainment industry and created a "Business of Acting" workshop that tours Indian Country. DeLanna was the winner of the 2016 Butcher Scholar Award from the Autry Museum of the American West. She mentors for the Mentor Artist Playwright Program, Young Native Playwrights and American Indian Film Institute's Tribal Touring Program. Her artist-in-residences include the University of North Carolina at Chapel Hill, the University of Wisconsin (where she co-taught "Native American Oral Histories and Storytelling" and "American Indians in Film") and Brown University. And So We Walked is her first play.
The script of And So We Walked: An Artist's Journey Along the Trail of Tears was developed in close collaboration with individuals and institutions within the Eastern Band of Cherokee and Cherokee Nation as well as with the support of Native Voices Theatre and the American Indian Center and Process Series at UNC-Chapel Hill. Major support was provided through the Arts and Society Initiative of the Thomas S. Kenan Institute for the Arts.
And So We Walked is produced by Octopus Theatricals (Mara Isaacs, Executive/Creative Producer) and is co-represented by Octopus Theatricals and Indigenous Performance Productions.