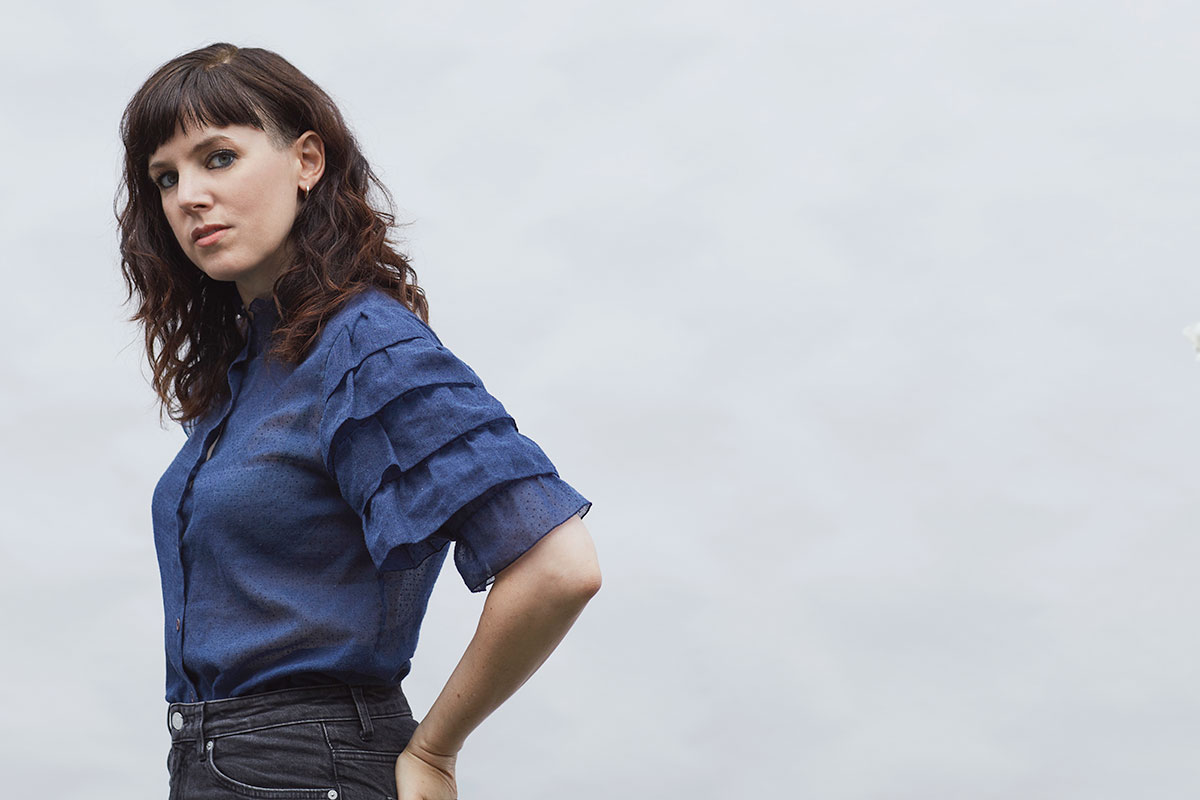 This event has been canceled due to the Momentary's response to COVID-19. Follow our updates.
---
This Scottish composer writes chamber music with a minimalist fondness for repeated motifs, and a rocker's willingness to kick. In concert, her band merges industrial noise with something altogether organic, letting you hear classical instruments anew. As The Guardian opined, "why use a pounding bass when a tuba does a better job?"
About Anna Meredith
Described by Pitchfork as 'one of the most innovative voices in British music', Anna Meredith is a genre-crossing composer and producer whose work straddles the worlds of contemporary classical, art pop, electronica, and experimental rock.
After building an established career in the classical world, Meredith released her critically acclaimed debut electronic-meets-classical-meets-pop album 'Varmints' in 2016. It won the Scottish Album of the Year Award and received 4 and 5-star reviews across the boards.
In 2019, she released her follow-up album FIBS to huge critical acclaim (including Electronic Sound's Album of the Year) and was awarded an MBE for services to music.
Meredith's band of virtuosic musicians sees her joined by guitar, drums, cello, and tuba. Their live show has been described as 'sheer exhilaration' (New York Times), while NPR's Bob Boilen described the show as a 'stormy, ecstatic, endlessly danceable thrill to behold… the best artist and one of the most creative bands I've seen in years. Music for the head, the heart, the ass, and the feet".
Her recent work includes scoring her first feature film in 2018 – Bo Burnham's 'Eighth Grade' which won the Sundance Audience Award, scoring Netflix' Paul Rudd black comedy 'Living With Yourself' in 2019, and featuring on the soundtrack for Yorgos Lanthimos' 'The Favourite'. Her CV also includes opening the 2018 BBC Proms and Edinburgh International Festival with 'Five Telegrams' in collaboration with Tony Award-winning 59 Productions, being Composer in Residence for the BBC Scottish Symphony Orchestra, writing a piece for MRI Scanner, soundtracking campaigns from PRADA, Fendi, Chloe, Christopher Kane & LANVIN, symphonies created for nursery children, music for park benches in Hong Kong and sleep-pods in Singapore. Her body-percussion piece 'HandsFree' received rave reviews from its performances at Southbank Centre, Royal Albert Hall, Barbican Centre, Utah Youth Symphony, and the new Elbphilharmonie in Hamburg.