Anthony Ball Presents Justin Logan Trio and Michael Fields Jr.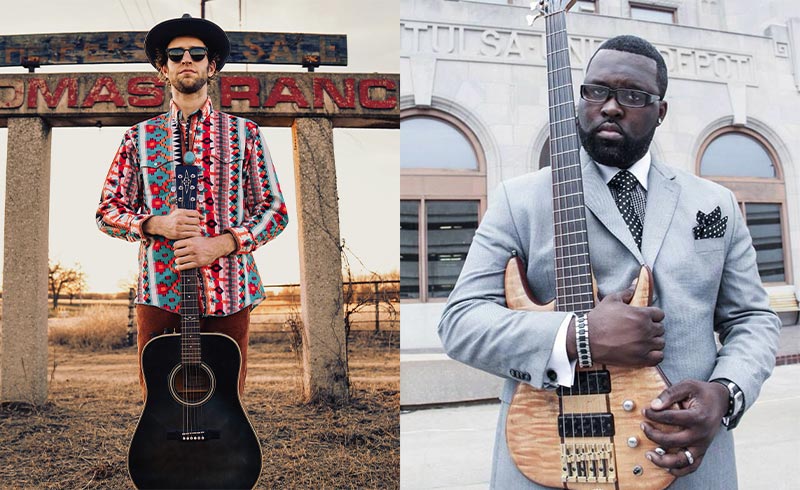 Grab your lawn chairs and celebrate summer with a family-friendly, live, outdoor concert on the Momentary Green! Guest curator Anthony Ball presents a Mid-South regional songwriter showcase featuring Justin Logan and Michael Fields Jr. The night will kick off with the new sound of Midwest roots music from blues/rock rising star Justin Logan, followed with smooth jazz by nationally acclaimed artist Michael Fields Jr., who is currently riding national charts with his latest single "Get Up On It."
Presented on the Coca-Cola Stage.
FREE, registration required. Tickets are limited.
WHAT TO EXPECT
Arrive early! We have circles marked on the Momentary Green for guests who'd like to spread out. We recommend arriving at 5 p.m. to claim your preferred space. Feel free to bring your own lawn chair or blanket.
Per CDC guidelines, guests and staff who are fully vaccinated against COVID-19 are no longer required to wear face coverings. If guests are not vaccinated, face coverings are still required. We still recommend face coverings for children 2 and up, unless they are vaccinated. Masks will be available for those who may have forgotten theirs at home.
ABOUT ANTHONY BALL
Curator Anthony Ball is a Northwest Arkansas musician and entrepreneur. His booking agency, Smoothman Music Productions, provides premier entertainment for corporate shows, festivals, and private events.  Anthony's newest venture is Music Moves, a nonprofit he co-founded to educate and engage the community through Black music. When Anthony is not performing on stage, you'll find him producing shows for live and virtual performances, coordinating high-profile events, and working with community leaders to promote inclusion.
ABOUT THE ARTISTS
JUSTIN LOGAN
Justin Logan is an Oklahoma multi-instrumentalist, songwriter, and producer. As obsessive as he is talented, Logan brings something new and exciting to the ever-steady Oklahoma scene. Popular Oklahoma music blog Make Oklahoma Weirder described the live experience as: "a combination of pop, rock, and soul into a slick blend that helps him stand out from other singer-songwriters. At Norman Music Fest, he and his band caught up with friends and electrified the Bluebonnet Bar Stage with a groove-filled late Thursday night set."
Described as "one of Oklahoma's best and brightest" by Oklahoma Songwriter's Podcast, Logan splits his time between producing records in his Ada-based studio, playing guitar for Chance Anderson Band, and pumping out his own music.
MICHAEL FIELDS JR.
North Carolina native Michael Fields Jr. is a national recording artist, currently composing and producing Billboard Top 30 hits. As a bassist, Fields has performed with Marcus Miller, Tom Brown, Ronnie Laws, and Peabo Bryson, recording with notable artists such as Ben Tankard, Walter Beasley, Tom Braxton, Darren Rahn, Tim Bowman, Marcus Anderson, Julian Vaughn, Lin Rountree, Donald Hayes,  Phil Denny. You can hear Fields's music on smooth jazz stations worldwide with significant recognition on Sirius XM Watercolors, The Smooth Jazz Network, and America's Music Charts. Fields credits the music of Victor Wooten, Stanley Clark, Bootsie Collins, and the late great Wayman Tisdale as his musical inspiration. Fields currently resides in Northwest Arkansas.