MoPros | Vinal Crossover Feat. Morgan Eckroth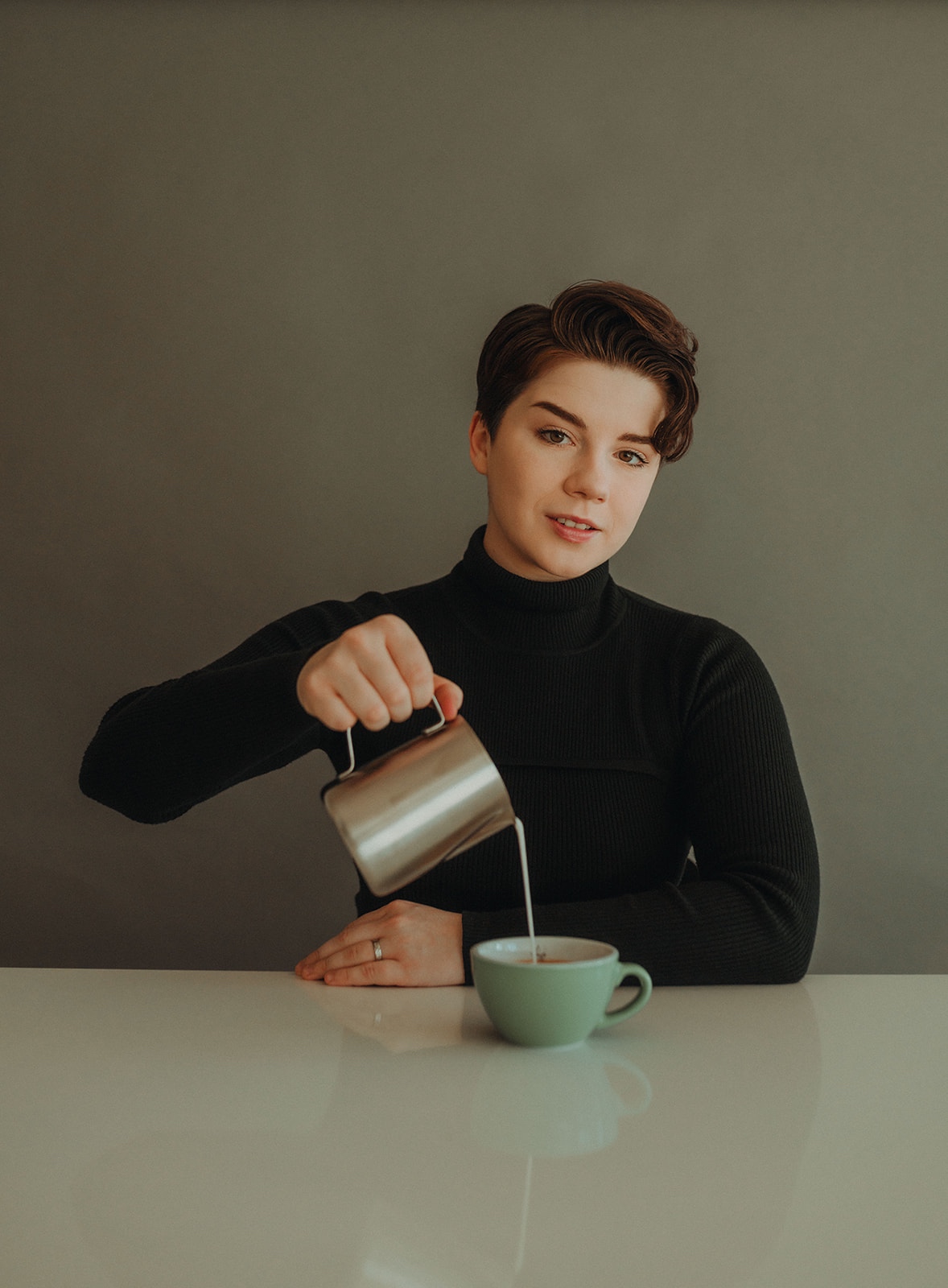 Make the most of your after-work hours and recharge in style with MoPros—curated experiences for creative professionals.
This month, we're remixing our usual format to bring you 2023's first Vinal session, featuring 2022 US Barista Champion and World Barista Runner-up Morgan Eckroth of @morgandrinkscoffee!
Come join Morgan and the MoPros crew in the Tower Bar for drinks and conversation, then kick back and listen to an album hand-picked by our guest. You'll learn about what it's like to be a content creator and award-winning coffee professional, get to know other creatives, and unwind with carefully curated vibes. From the perfect pairing of cocktails and tunes to unique insights and great conversation, this crossover event is not one to skip.
We hope to see you there!
Tickets are $25 ($20/members), reserve your spot online or with the Box Office at (479) 657-2335.
Ticket includes one classic cocktail and admission. Light appetizers and snacks will be provided.
ABOUT THE SPEAKER
Morgan Eckroth
Morgan Eckroth is a coffee professional with many hats. Most often you can find them online under the handle of MorganDrinksCoffee, where they've grown to nearly 8M followers across three platforms through coffee and barista-centric video content. They are the 2022 US Barista Champion and the 2022 World Barista Champion Runner-Up. Additionally, they work as the Content Marketing Specialist for Onyx Coffee Lab.
Morgan's goal in everything they do is to spark curiosity in coffee. Currently, they live in Portland, Oregon with their husband, two cats, and a whole bunch of books.
ABOUT THE SERIES
MoPros is a curated event series that highlights and promotes makers, entrepreneurs, and innovators helping to foster growth and making an impact in the Northwest Arkansas area. Join us the second Wednesday of each month for unique and innovative after-work experiences tailored to the young professionals community, including talks, mixers, workshops, and more.
Sponsored by Blakeman's Fine Jewelry.