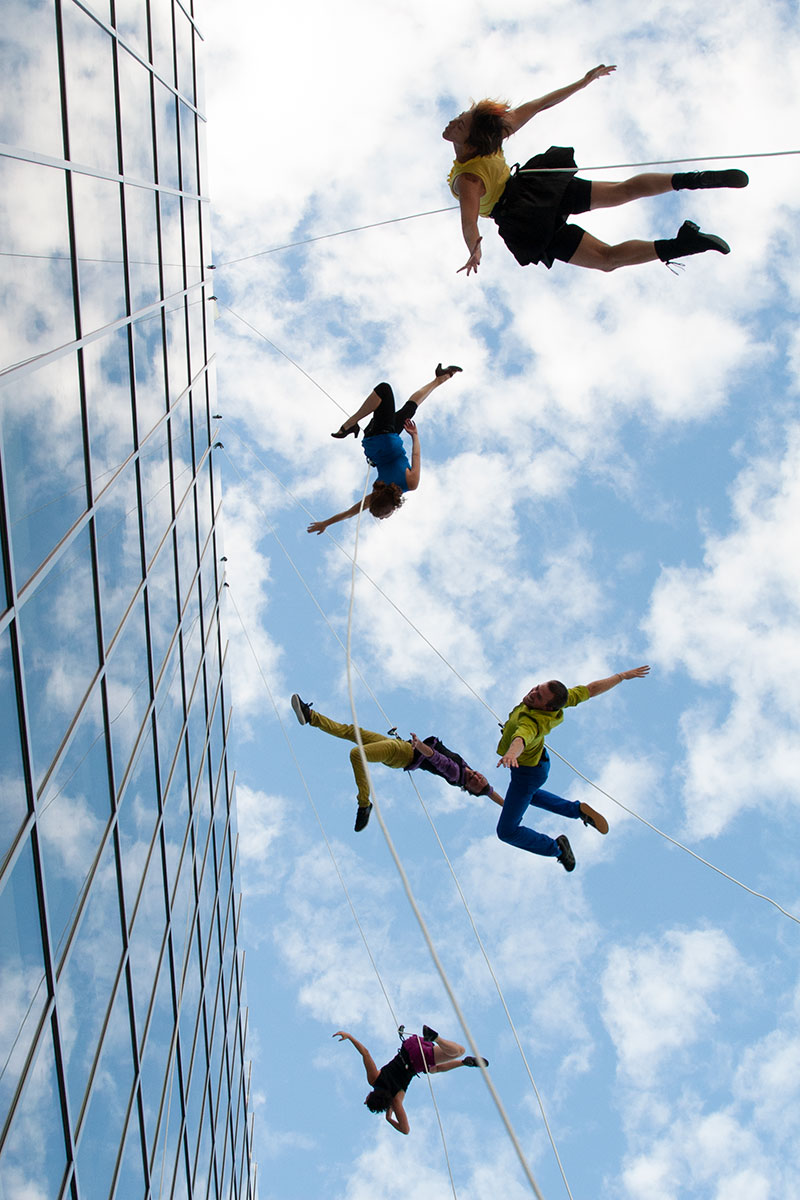 BANDALOOP honors nature, community, and the human spirit through perspective-bending, vertical dance. Using the Momentary Tower as a dance floor on its side, BANDALOOP creates a new and original performance sited for the Momentary building with visuals by creative technologist Osman Koç.
A pioneer in vertical performance, BANDALOOP seamlessly weaves dynamic physicality, intricate choreography, and climbing technology to turn the dance floor on its side. BANDALOOP's site-reactive work has been presented worldwide in theaters and museums, on skyscrapers, bridges, billboards, and historical sites, in atriums and convention halls, in nature on cliffs, and on screen.
These performances are part of TIME BEING, our inaugural festival of performance taking place during opening weekend.
ABOUT BANDALOOP
Founded by choreographer and artistic director Amelia Rudolph, BANDALOOP re-imagines dance, activates public spaces, and inspires wonder and imagination in audiences around the world. The company trains dancers and youth at home and on tour, and has performed for millions of people in over 22 countries in Europe, Africa, the Middle East, the Americas, and Asia, and on screens in films and digital media.
BANDALOOP is based in Oakland, CA, where the company creates work for its bi-annual home season and for touring performances presented around the globe each year.  Education and outreach are also an intrinsic part of the company's mission. In addition to its ongoing work with youth, BANDALOOP offers regular classes, camps, and intensives at its home studio and in the mountains, and team building programs for business executives.