Beer, Bites, and Bocce Ball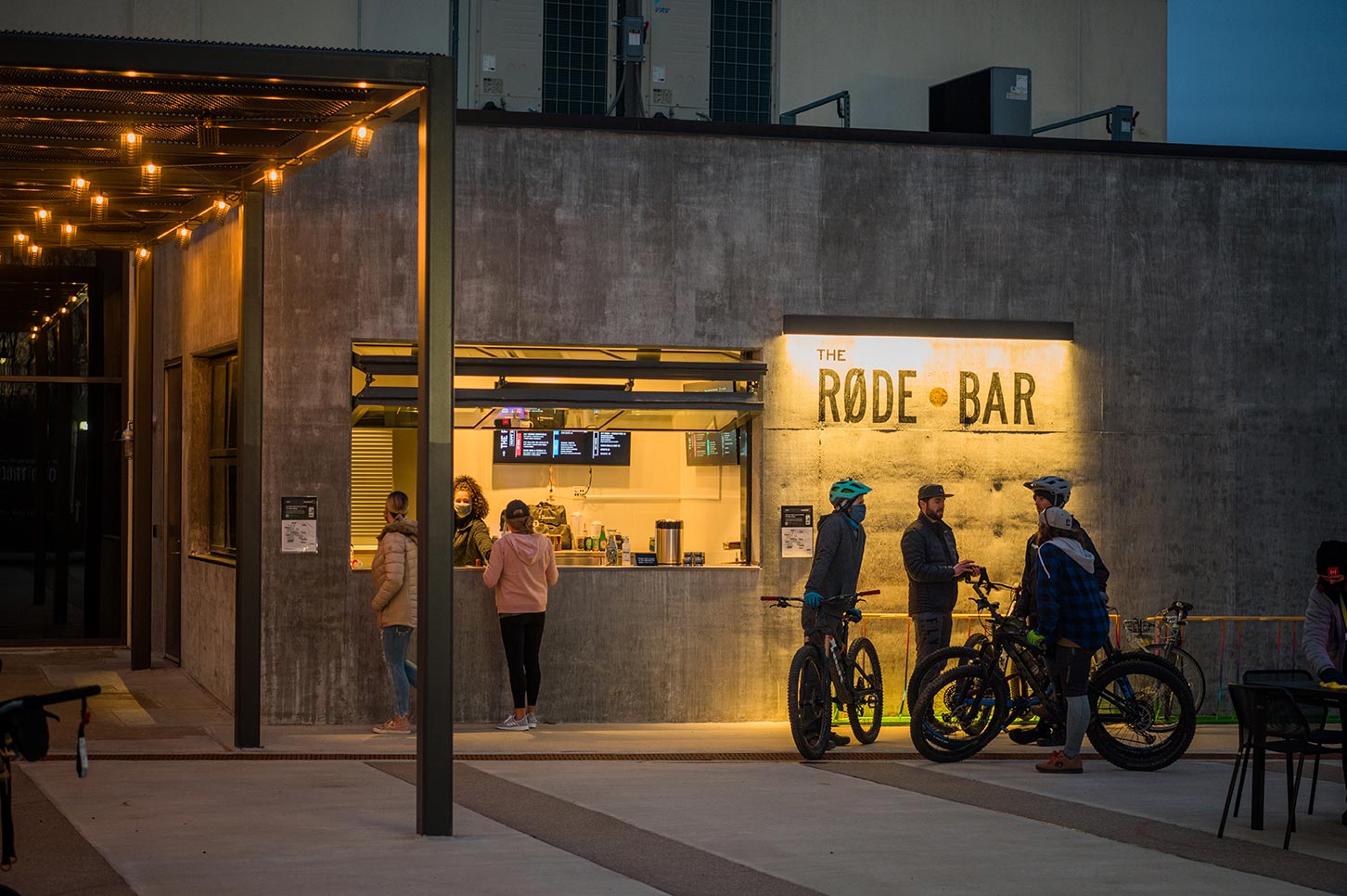 Beer, Bites, and Bocce Ball returns to the Momentary, bringing together the best of our outdoor offerings! Take advantage of the warmer weather and join us at the Arvest Bank Courtyard where you can grab a bite from the Momentary Food Truck, sip on a cool drink from the RØDE Bar, and even play a game of bocce ball. Open Tuesday-Sunday, no reservations needed.
What can I do at Beer, Bites, and Bocce Ball?
Cool off at the patio-style outdoor RØDE Bar with a selection of drinks, including kid-friendly beverages. Enjoy happy hour daily from 5 to 7 p.m.
Feeling hungry? The Momentary Food Truck offers delicious kebabs, loaded fries, and beverages.
Play a game of bocce! Nestled under the You Belong Here neon sculpture (not under the Canopy), our bocce lane is first come, first served. Bocce ball is $10/hour ($8/members), and if you're a Momentary member, enjoy FREE bocce ball on Wednesdays. Have a ball!
Beer, Bites, and Bocce Ball Hours (weather depending)
Tue—Thu 4—9 pm
Fri 4 pm—10 pm
Sat 12—10 pm
Sun 10 am—2 pm
Safety first! We are fully aware that we are still in the midst of COVID-19 cases in the area, so we are taking extra precautions to help you enjoy your visit with peace of mind. The Momentary requires visitors and staff to wear face coverings for ages 10 and older indoors and outdoors, except when eating and drinking. Face shields and face coverings with exhaust valves or vents are not allowed. Masks are available for those who do not have one.