Beer, Bites, and Bocce Ball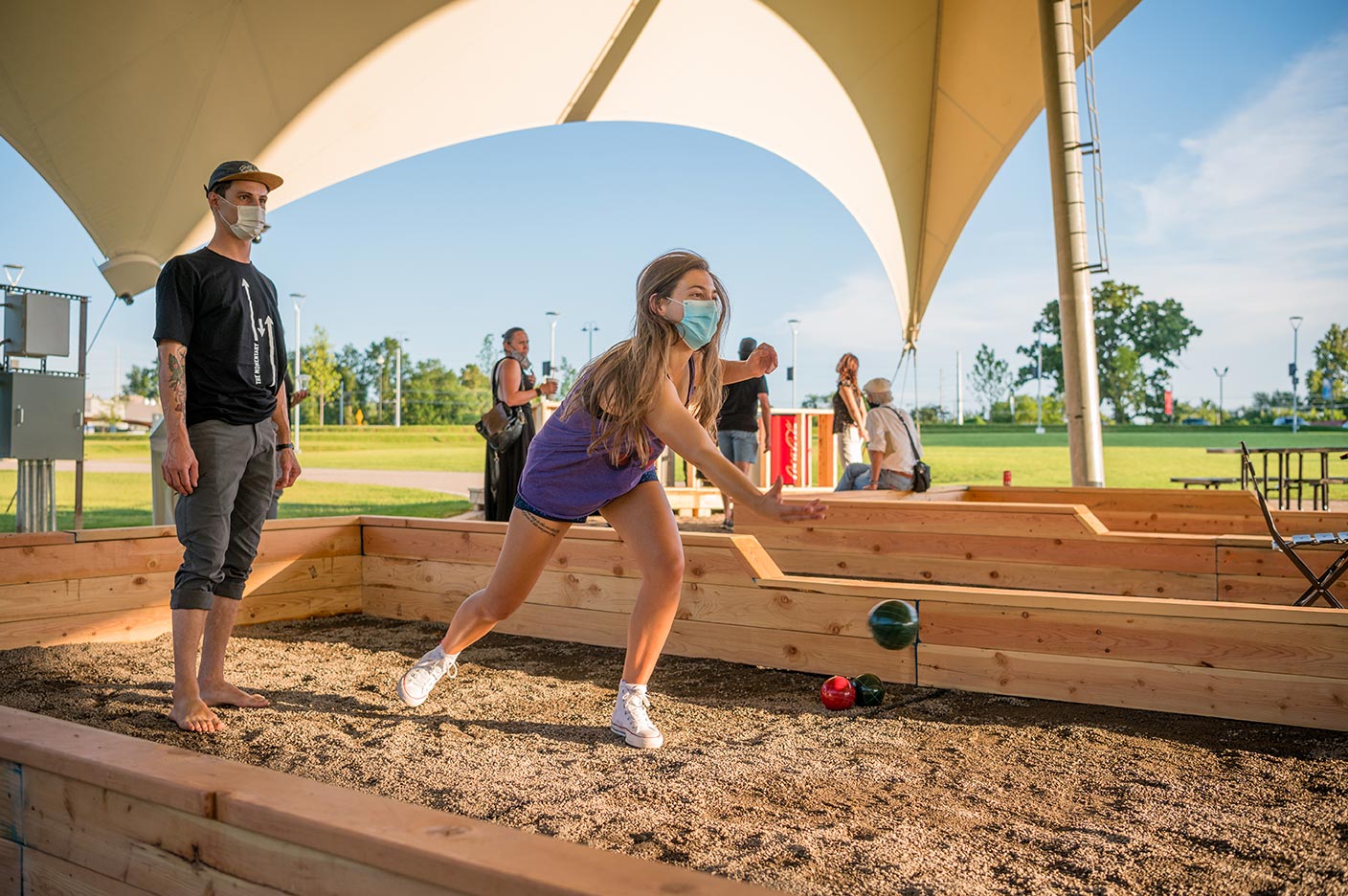 Beer, Bites, and Bocce Ball will be closed, Sunday, November 8.
What's better than game night? How about bocce ball!
We invite you and all of your senses to enjoy fun weekend vibes under the Canopy or spread out on your blanket on the Momentary Green.
Two lanes of bocce ball are waiting for you! Ball sets will be available for hourly rental ($10/hour, $8/Momentary members, first come first served) and are sanitized thoroughly after each use. If you've never played bocce ball before, don't fret. It's easy to pick up and a very casual game to play. Get a head start here.
Safety first! Please note that face coverings are required for indoor and outdoor guests ages 10 and older. They must be worn while playing bocce ball, as well as at our food and drink venues, except while eating and drinking. Following the most recent recommendations from the CDC, face shields and face coverings with exhaust valves or vents are not allowed. Masks will be available for those who do not have one.
Bocce Ball Sets: $10 rental per hour ($8 for Momentary members)

Beer, Bites, and Bocce Ball Hours (weather depending)
Fri 4 pm—10 pm
Sat 11 am—10 pm
Sun 11 am—4 pm
Sponsored by