Immerse yourself in the hypnotic sounds of Italian composer and synth musician Caterina Barbieri. Drawing from her 2022 album Spirit Exit, Barbieri uses her custom modular synth—described as "a mechanical fortune teller"—to craft a sonic landscape unlike any other, blending sacred music, trance-inducing sound, machine learning, and emotional intensity into a night of truly modern virtuoso performance.
Tickets are $30 ($24/members, $15/students), reserve your spot online or with the Box Office at (479) 657-2335 today.
"…one of electronic music's most interesting new voices." Fact magazine
"Crafted at home in a period of unusual focus, the Italian synthesist's latest album feels like a reflection of a world gone haywire: one part prayer, one part screaming at the void." – Pitchfork
About Spirit Exit
The musical vortexes of Caterina Barbieri rewire time and space. Listening to the Italian composer and modular synth virtuoso has felt like traveling at light speed and slow motion all at once since 2017's breakthrough double-album Patterns Of Consciousness. Far beyond any new age trope or modern synth trend, her music stands alone in its ecstatic intensity and cataclysmic emotional impact. Marking the debut album on her new label light-years, Barbieri now delivers her most profound work yet—a journey through inner-space as vast as a universe and as intimate as a heartbeat. The Spirit Exit opens and we fall in.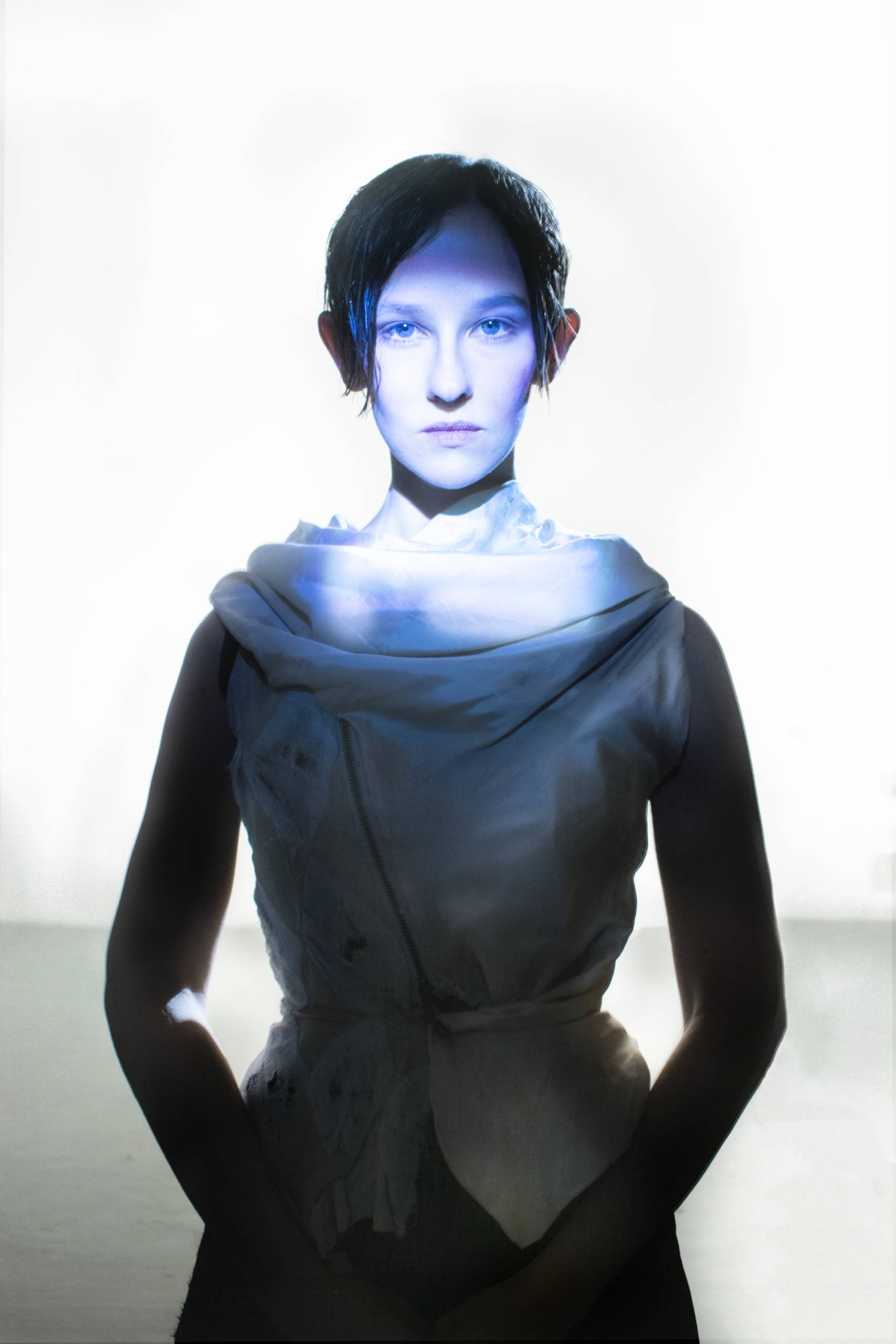 Thematically, the Spirit Exit live show draws on many sources, with references ranging from the sacred music and transcendental poetry of female mysticism to cyberculture and post-humanist theories, to themes of technological intimacy and machine irony as well as the human relationship to nature and environmental collapse. By exploring the psychedelic, trance-inducing nature of sound, the album interrogates states of sensorial deprivation and fulfillment, spiritual transition and transformation, and alteration of memory and perception. In a landscape of psychic desolation and vulnerability, music acts as an emotional and perceptual enhancer, a commitment to forms of radical immanence and ecstatic telepathy, at a moment of unprecedented social and ecological disintegration.
About the Artist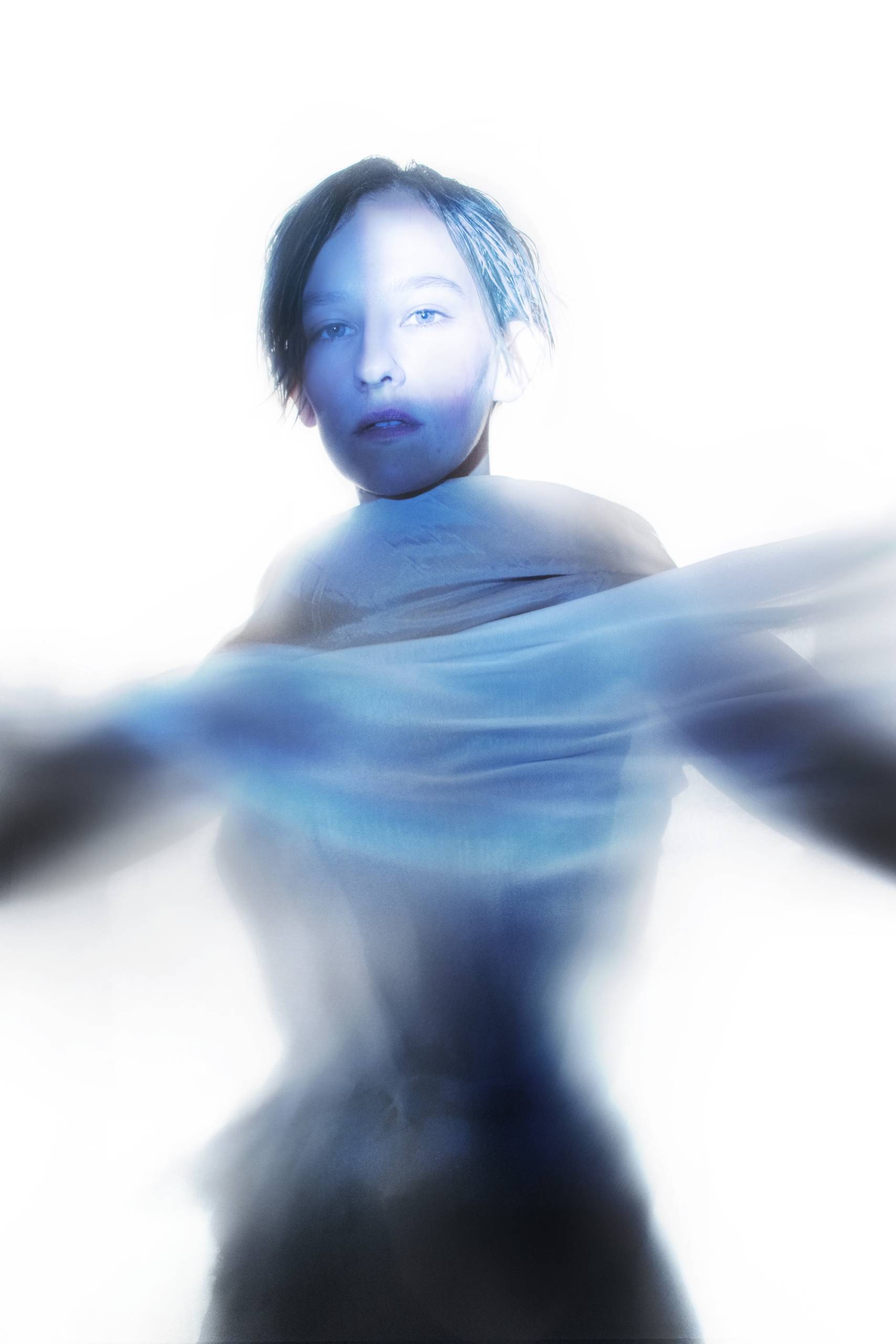 Caterina Barbieri is an Italian composer and musician currently based in Milano. Her work explores the psycho-physical effects of repetition and pattern-based operations in music, by investigating the polyphonic and polyrhythmic potential of sequencers to draw complex geometries in time and space.
Approaching music practice as an integrative cognitive feedback between humans and technology lies at the core of her current sonic research, which focuses on the creative use of computation and complex sequencing techniques to trigger temporal and spatial hallucinations, often exploring states of trance and emotional focus. Pitchfork has described her music as "a mind-altering journey" and "a dreammachine for the ears".
Her first release Vertical, composed for Buchla 200 and vocals, was produced between Elektronmusikstudion and the Royal College of Music in Stockholm and released via Important Records' Cassauna offshoot (2014). Since then, her work has been extensively presented in festivals and venues across the world such as Atonal and Berliner Festspiele, Mutek, Unsound, Sonar, Primavera Sound, Dekmantel, Barbican Centre, Philharmonie de Paris, Berghain, Biennale di Venezia.
Her full-length debut album Patterns of Consciousness (Important Records, 2017) has been named as one of the best releases of the year and the decade. Her 2019 release on Editions Mego, Ecstatic Computation, has been critically acclaimed and is record of the year on Bleep. Caterina has collaborated with a variety of artists including Kali Malone (as Upper Glossa), Carlo Maria (as Punctum), Drew McDowall, Bendik Giske and Lyra Pramuk, as well as the visual artist Ruben Spini, who created the visuals for the A/V performance Time-blind.
She has recently signed her first movie soundtrack for Pascual Sisto's John and the Hole, which was selected at Cannes 2020 and Sundance 2021, as well as scored fashion shows by Fendi, Gucci, Calvin Klein and Off-White.
She's also the founder of the independent label platform light-years.
Barbieri holds a master's degree in classical guitar and a bachelor's degree in electroacoustic composition from the Conservatory of Bologna, Italy, alongside a bachelor's degree from the Faculty of Humanities and Philosophy of Bologna with a thesis in ethnomusicology about Hindustani music and minimalism.