CORPS | Milka Djordjevich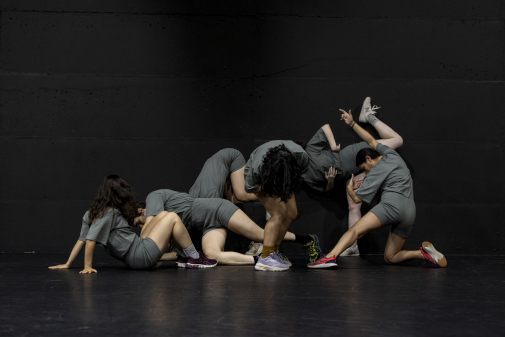 Experience the expressive power of shared movement through an evening of contemporary dance. Join us May 13 and 14 for the regional premiere of choreographer Milka Djordjevich's CORPS, a boundary-pushing performance that draws from marching bands, dance, military formations, and more.
ABOUT CORPS
CORPS explores how labor and gender are addressed under the lens of regimented movement. The work is a continuation of Djordjevich's ongoing questioning of dance practices preoccupied with producing neutrality and anonymity. CORPS aims to unravel and disorient the militaristic conditioning of groups 'keeping together in time.' The work reveals similarities across traditional, combative, ritualistic, athletic, and folk movement forms. Over time methodical systems of labor and cooperation rally into a procession of distorted collectivity. Moving with a steady urgency, the performers yo-yo between collapsing and rectifying, creating an ever-changing engine on a pathway to unruliness.
Tickets are $25 ($20/member, $15/student), reserve your spot online or by calling Guest Services at (479) 657-2335 today.
Student tickets available to all guests under 17 or those with a valid student ID, presented upon entry.
Not a member? Join here!
Doors open 15 minutes prior to performance time. Performance lasts approx. 60 minutes. This is a seated show.
"A brazen, sensual and blessedly chaotic force." —The New York Times
ABOUT THE ARTIST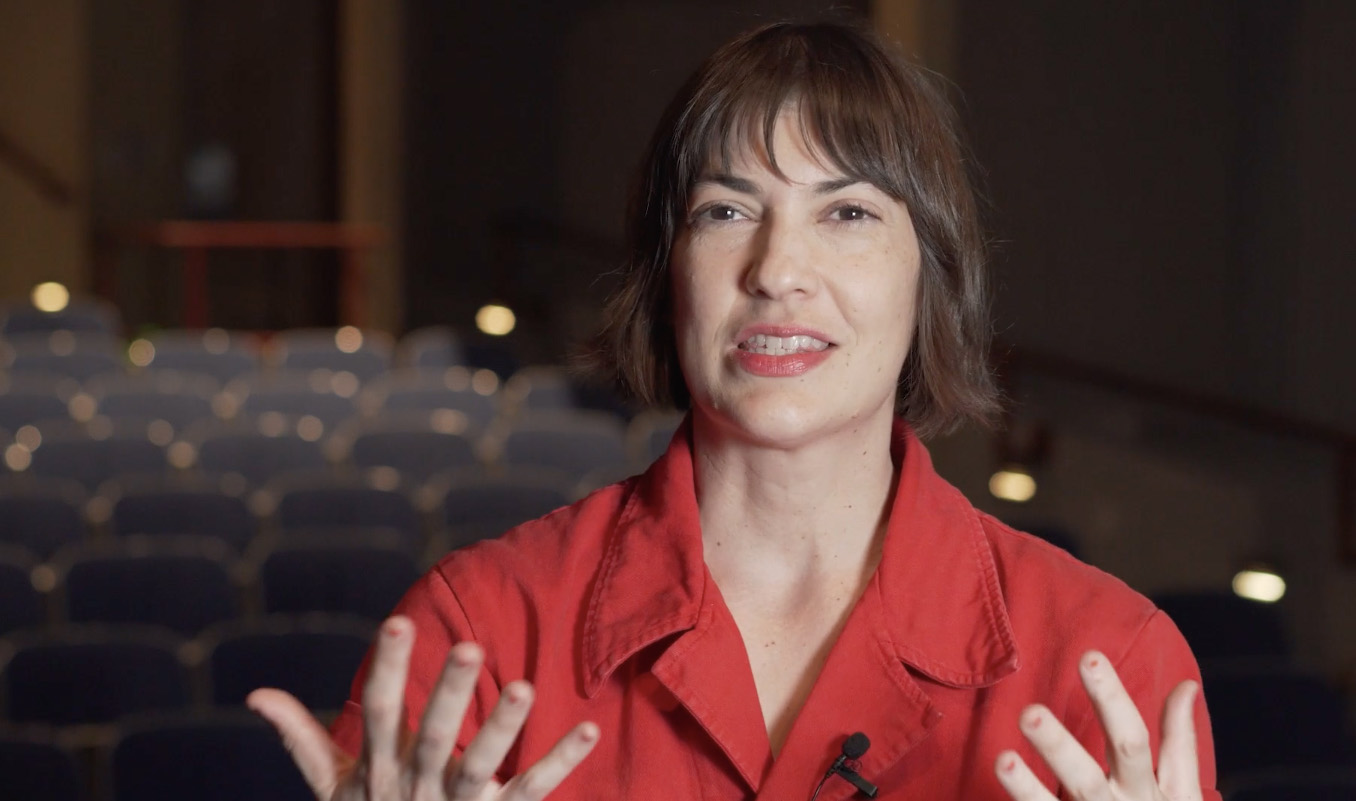 Milka Djordjevich is a choreographer, performer, and educator whose work questions preconceived notions of what dance should or should not be. Her work has been shown at many venues, including the Kitchen, the Chocolate Factory Theater, the Whitney Museum, the American Realness Festival, and Danspace Project in New York; REDCAT, Grand Performances, Pieter, MAK Center, the Hammer Museum, Machine Project, Showbox LA/Bootleg Theater, Santa Ana Sites and HomeLA in Los Angeles; Counterpulse and Berkeley Art Museum and Pacific Film Archivein Northern California; PICA's TBA: 18 in Portland, Oregon; and internationally in Austria, France, Germany, Italy, Macedonia, Poland, Serbia, and the UK.
Djordjevich is a 2020 Foundation for Contemporary Arts Grants to Artists Award recipient and was a 2017-2018 Princeton University Hodder Fellow, a 2006-2007 Movement Research Artist-in-Residence and a 2008/2010 danceWEB Europe Scholar. She has had residencies at MANCC, Jacob's Pillow Lab, CAP UCLA/Los Angeles Performance Practice, Fabrik Potsdam, PACT-Zollverein, Workspace Brussels, ARC Pasadena, LMCC Swingspace, and Abrons Arts Center.
Her other projects include serving as guest editor for Movement Research's Critical Correspondence and initiating the Monday Morning/Night Class series at Pieter in LA. Djordjevich has co-authored works with composer Chris Peck, choreographer Dragana Bulut, designer Samuel Yang, and artist Marcos Luytens. She currently teaches at Wesleyan University and The American Musical and Dramatic Academy, and has taught at UCLA, UC Riverside, CalArts, Pasadena City College, UC Irvine, Pomona College, Movement Research, and PICA's TBA:15 Festival. In 2016, Djordjevich established STANA, an organization cultivating local, national and international dance connections.
HEALTH POLICY + ENTRY REQUIREMENTS
Safety is our top priority. Full COVID-19 vaccination or proof of a negative COVID-19 diagnostic test within 72 hours (3 days) will be required for all attendees of this event. Digital or printed proof must be shown upon entry alongside a valid photo ID. At-home COVID-19 tests will not be accepted.
At the request of the artist, all attendees and staff ages 2 and up are required to wear a face covering during this event. Guests may remove their face covering to eat or drink. Masks will be available upon entry for those who do not have one.