Dave Liebman | University of Arkansas Signature Jazz Series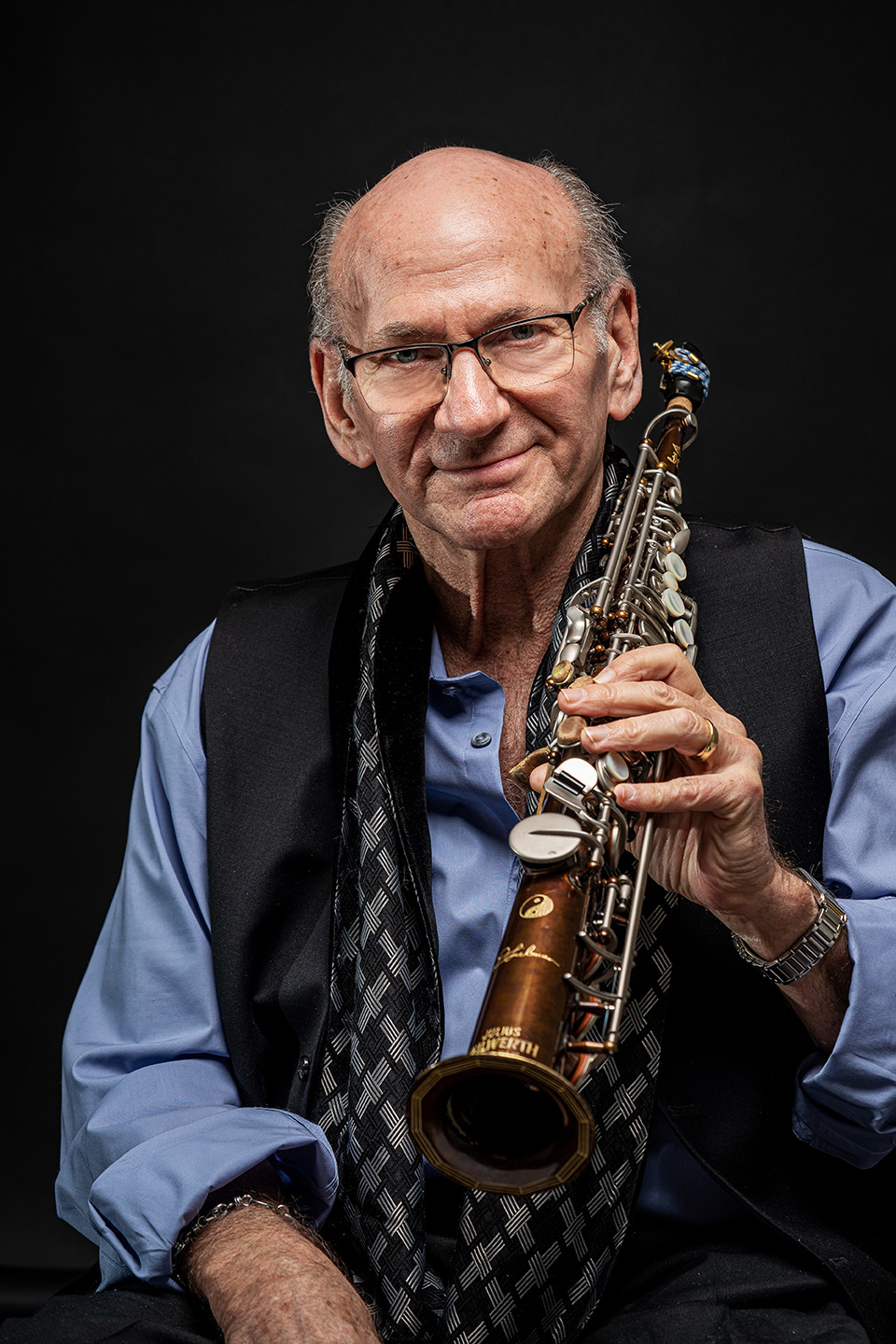 There are the musicians who know their genres. And then there are the masters who define them.
For one night only, join Grammy-nominated National Endowment for the Arts (NEA) Jazz Master David Liebman as he brings swing, swagger, and style to Northwest Arkansas. Named by Downbeat Magazine as one of  "the most important saxophonists in contemporary music",  Liebman's passion and virtuosity will be on full display as he performs jazz and big band standards in this special live performance. In partnership with the University of Arkansas Department of Music, Liebman will showcase his versatility in collaboration with UA jazz faculty, students, and the UA Jazz Orchestra.
More than just a concert, you'll enjoy a true night out as the Momentary briefly becomes the best jazz club in Bentonville, including fantastic drinks and speakeasy vibes just steps away at the in-house RØDE Bar. From first sip to final encore, music lovers of all sorts won't want to miss this chance to see a master at work.
Tickets are $30 ($24/members, $10/students), reserve your spot online or with Guest Services at (479) 657-2335 today.
Student tickets available to all guests under 17 or those with a valid student ID, presented upon entry.
Doors open 30 minutes prior to performance time. Performance lasts approx. two hours. This is a seated show.
Liebman's residency in Northwest Arkansas is provided by the Department of Music at the University of Arkansas. For more information on the events held on the UA campus, visit music.uark.edu.
"At 69, Liebman remains one of the most restlessly creative and distinctive soprano and tenor saxophonists in jazz. There's an intense and incantatory fury to his playing, balancing roiling passion with a super-sharp intellect." Mark Stryker – Detroit Free Press
"American saxophonist and educator David Liebman is one of the true originals of American jazz, utterly committed to every note and prepared to take the sort of risks from which lesser musicians shrink." Cormac Larkin – Irish Times
ABOUT DAVID LIEBMAN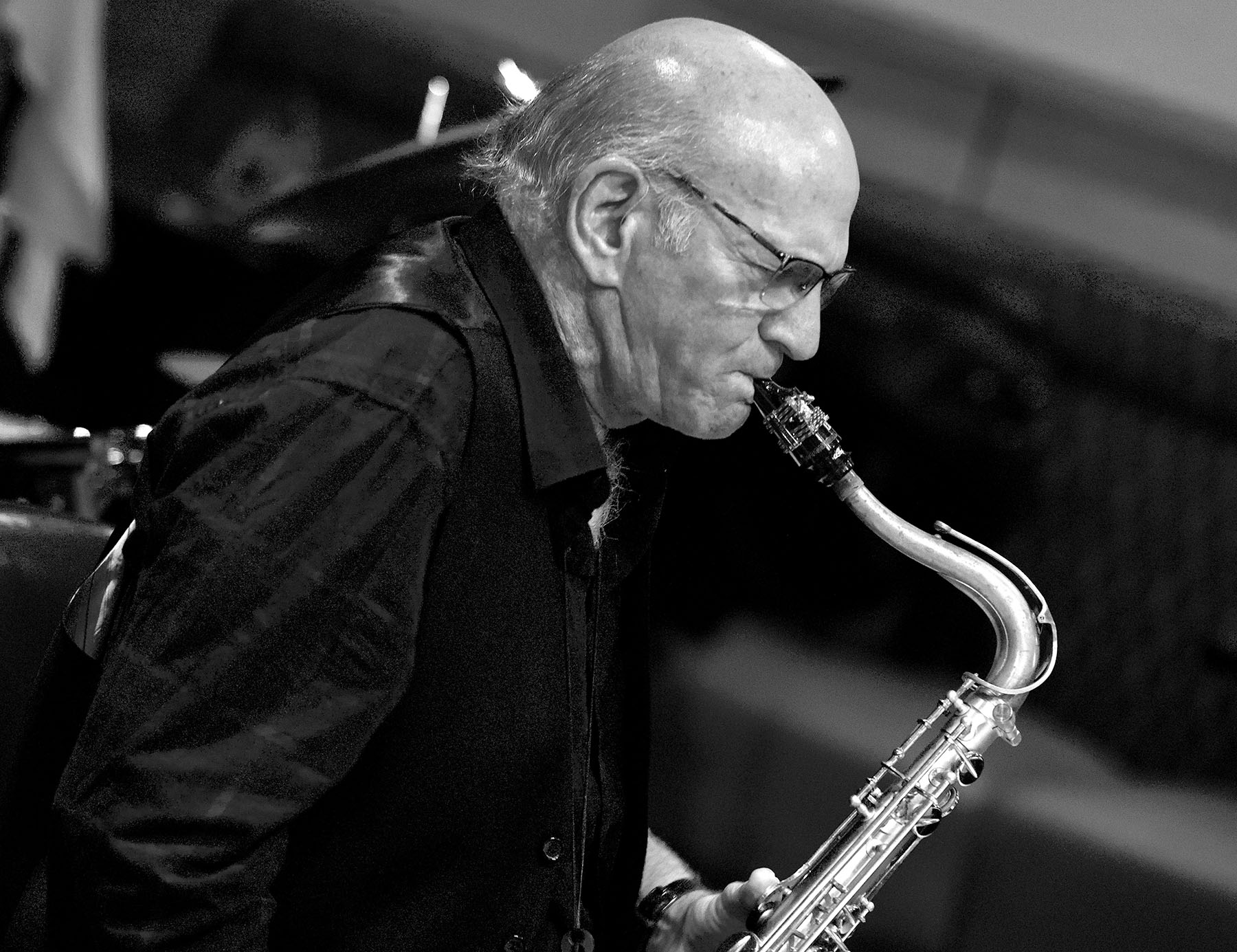 National Endowment for the Arts (NEA) Jazz Master (2011) David Liebman's career has spanned nearly five decades, beginning in the early 1970s as the saxophone/flautist in both the Elvin Jones and Miles Davis Groups, continuing as a bandleader since. He has played on over 500 recordings with nearly 200 under his leadership and co-leadership. In jazz education, he is a renowned lecturer and author of several milestone books: Self Portrait Of A Jazz Artist, A Chromatic Approach To Jazz Harmony and Melody, Developing a Personal Saxophone Sound (translated into multiple languages), in addition to teaching DVDs, journalistic contributions to periodicals, and published chamber music. Lieb's autobiography What It Is—The Life Of A Jazz Artist (Scarecrow Press) is a fascinating look into Lieb's career.
His bands over the years have included noted musicians such as John Scofield, Richie Beirach, Bob Moses, Billy Hart, and others. The current group Expansions features some of the best of the younger generation.  Lieb is the Founder and Artistic Director of the International Association of Schools of Jazz (IASJ), which is a worldwide network of schools from nearly 40 countries founded in 1989. Liebman's awards, besides the NEA honor, include the Jazz Educators Network (JEN) Legends of Jazz (2013); the Order of Arts and Letters (France 2009); Jazz Journalist's award for Soprano Saxophone (2007); Grammy nomination for Best Jazz Solo (1998); Honorary Doctorate from the Sibelius Academy (Finland, 1997).  He is currently teaching at the Manhattan School of Music and a guest lecturer at Berklee College of Music. Dave has consistently placed in the top positions for Soprano Saxophone in the Downbeat, Jazz Times, and JazzEd polls since 1973.