Join us as we share and celebrate the power of communities in performance! We invite you to gather among artists and thinkers from across America's distinctive cultural landscape as a part of the Live in America Festival.
We Insist! is presented by the community of Detroit.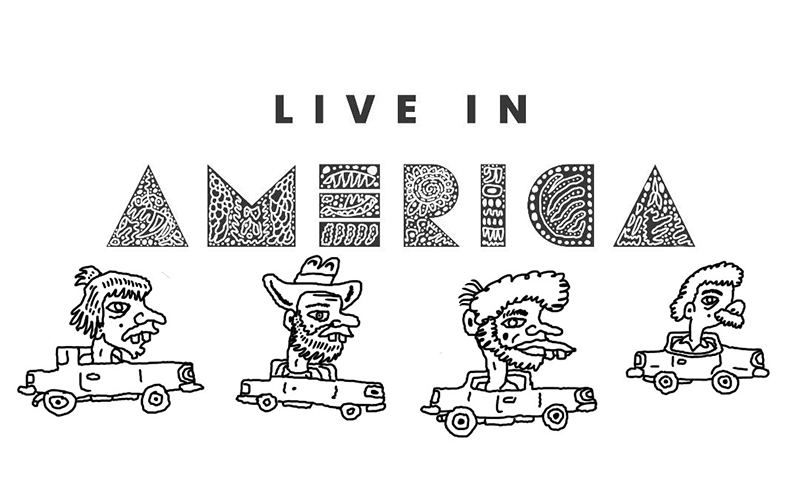 ABOUT We Insist!
We Insist! brings together four Detroit artists to share their protest music, from free jazz to empowerment hip hop. Detroit's musical legacy connects to justice movements throughout its history. The artists in this intergenerational program offer a live playlist showcasing the sounds of Detroit empowerment in the spirit of Max Roach's 1960 jazz album commemorating the centennial of the Emancipation Proclamation. Detroit's uplifting lyricist Mahogany Jones, jazz musician Tony Holland, percussionist Ben Hall, and futurist songwriter Supercoolwicked share the stage, the passion, and their sonic forces. We welcome you to join us as we imagine today and tomorrow through the music of resilience.
Free, reservation required. Register online or with Guest Services at (479) 657-2335.
Learn more about this program, artists, and the Detroit community here.
ABOUT LIVE IN AMERICA
The Live in America Festival is a free, two-week-long festival of live performance and cultural practice featuring more than 300 artists from a diverse array of communities across the US, its territories, and Mexico. Admission is free for all festival events, but reservations are required.
Live in America is a project of Fusebox (Austin, Texas). The 2022 Live in America Festival has been developed in partnership with the Momentary.
Live in America is supported by:
Sarah Simmons | Olivia Tyson | Stella Boyle Smith Trust, Catherine and Michael Mayton, Trustees