Digital Talk » State of the Art 2020: Material Journeys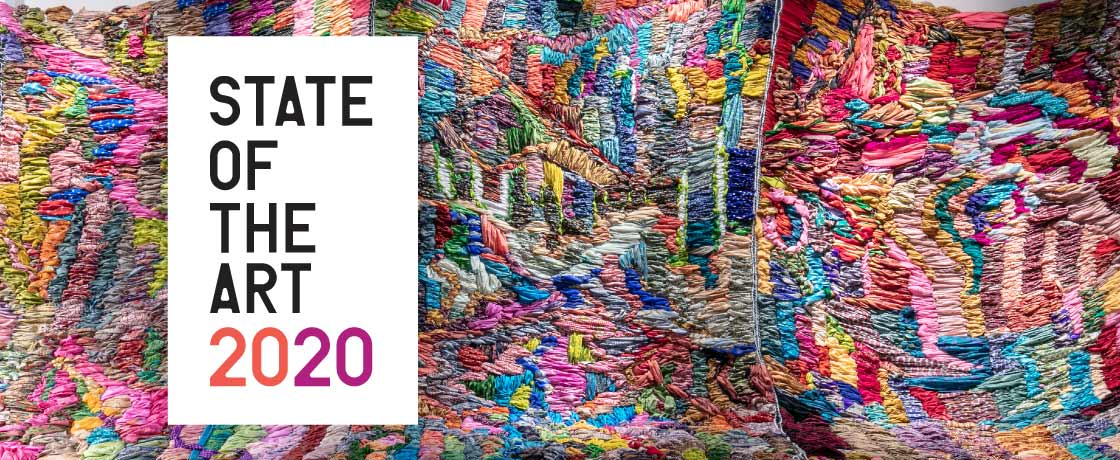 Join Kaitlin Maestas, assistant curator at the Momentary, along with State of the Art 2020 featured artists Hong Hong, Suchitra Mattai, and Anthony Sonnenberg for a virtual conversation! How do artists transform everyday materials into works of art? This panel will center around the process of excavation and alchemy and examine the ways artists breathe new life into recycled materials.
Please register through Zoom to watch and be a part of the Q&A, or tune in through Facebook Live to watch.
Free, with registration via Zoom meeting. Register Here!
Live, closed captioning available.
Sponsored by Del Monte Foods and Puregold Price Club, Inc.
Sponsored by

Lead Sponsor
Christie's


Stella Boyle Smith Trust
Trott Family Foundation
Alturas Foundation
Bracken Darrell
Fred and Shelby Gans
National tour sponsored by Bank of America