Digital Talk » State of the Art 2020: The Aesthetics of Place
L. Kasimu Harris, Edra Soto, and Didier William in conversation with Allison Glenn, associate curator, contemporary art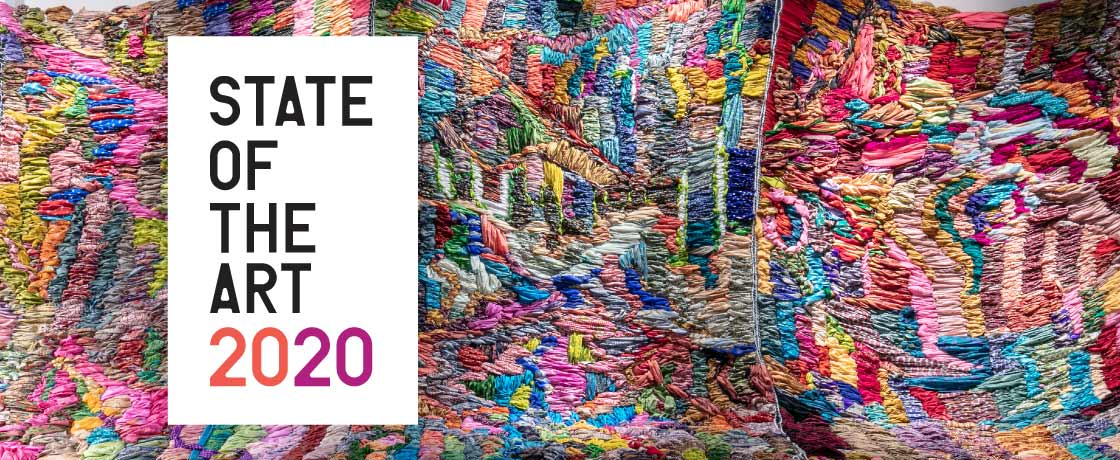 Join Allison Glenn, associate curator, contemporary art at Crystal Bridges, along with State of the Art 2020 featured artists L. Kasimu Harris, Edra Soto, and Didier William in a lively virtual conversation about the aesthetics of place. How do artists map relationships between places, people, power, and time? Tune in as the artists discuss the Americas through the lens of globalism, movement, and notions of nations and borders. Please register through Zoom to attend the virtual conversation and Q&A. Register through Zoom to interact and ask questions, or tune in through Facebook Live to watch.
Free, with registration via Zoom meeting. Register Here!
Live, closed captioning available.
Sponsored by

Lead Sponsor
Christie's


Stella Boyle Smith Trust
Trott Family Foundation
Alturas Foundation
Bracken Darrell
Fred and Shelby Gans
National tour sponsored by Bank of America