eTown Live Radio Show Taping with The Milk Carton Kids and Buffalo Nichols

The beloved national radio program and podcast eTown is coming to Bentonville, Arkansas for a live recording session in the Momentary's RØDE House—and you're invited!
Host and veteran bluegrass musician Nick Forster (Hot Rize) will welcome American indie folk duo The Milk Carton Kids and folk/blues musician Buffalo Nichols for an evening of intimate musical performances and captivating conversation. In keeping with eTown's signature blend of live music and engaging conversation between top-notch musicians and celebrated authors, scientists, and policymakers, the live show features performances from both musical acts, interviews celebrating local community leaders, and a one-of-a-kind musical collaboration with the eTown house band.
Longtime fans of the show (or anyone who just loves great music and conversation) will also have the chance to reserve a spot at the post-recording afterparty in the Tower Bar. Come meet other music lovers, enjoy handcrafted cocktails, and take in some of the best views in Bentonville while hanging out with the folks from eTown.
From the first note to the last word, there's no better place to celebrate music, ideas, and community. See you there!
TICKETS
$25 ($20/members, $10/students*) Live Recording Session GA
$40 ($32/members) Live Recording Session + Invitation to Tower Bar Afterparty with eTown **
* Student tickets available to all guests under 17 or those with a valid student ID, presented upon entry.
** Afterparty invitation includes one drink ticket for select drinks.
Reserve your spot online or with the Box Office at (479) 657-2335 today.
Not a member? Join today!
ABOUT ETOWN
eTown, the internationally syndicated radio broadcast, podcast, and multimedia- and events-production nonprofit, was launched on Earth Day 1991 in Boulder, Colorado. Since then, eTown has produced musical, social, and environmental programming all focused on its ongoing global mission—to educate, entertain, and inspire a diverse audience through music and conversation in order to create a socially responsible and environmentally sustainable world.
You can find eTown on over 300 radio stations nationwide, Apple Podcasts, Spotify, Podbean, Vimeo, on Facebook and Twitter @eTownRadio, on Instagram @eTown_Radio, on YouTube, as well as at www.etown.org.
ABOUT THE ARTISTS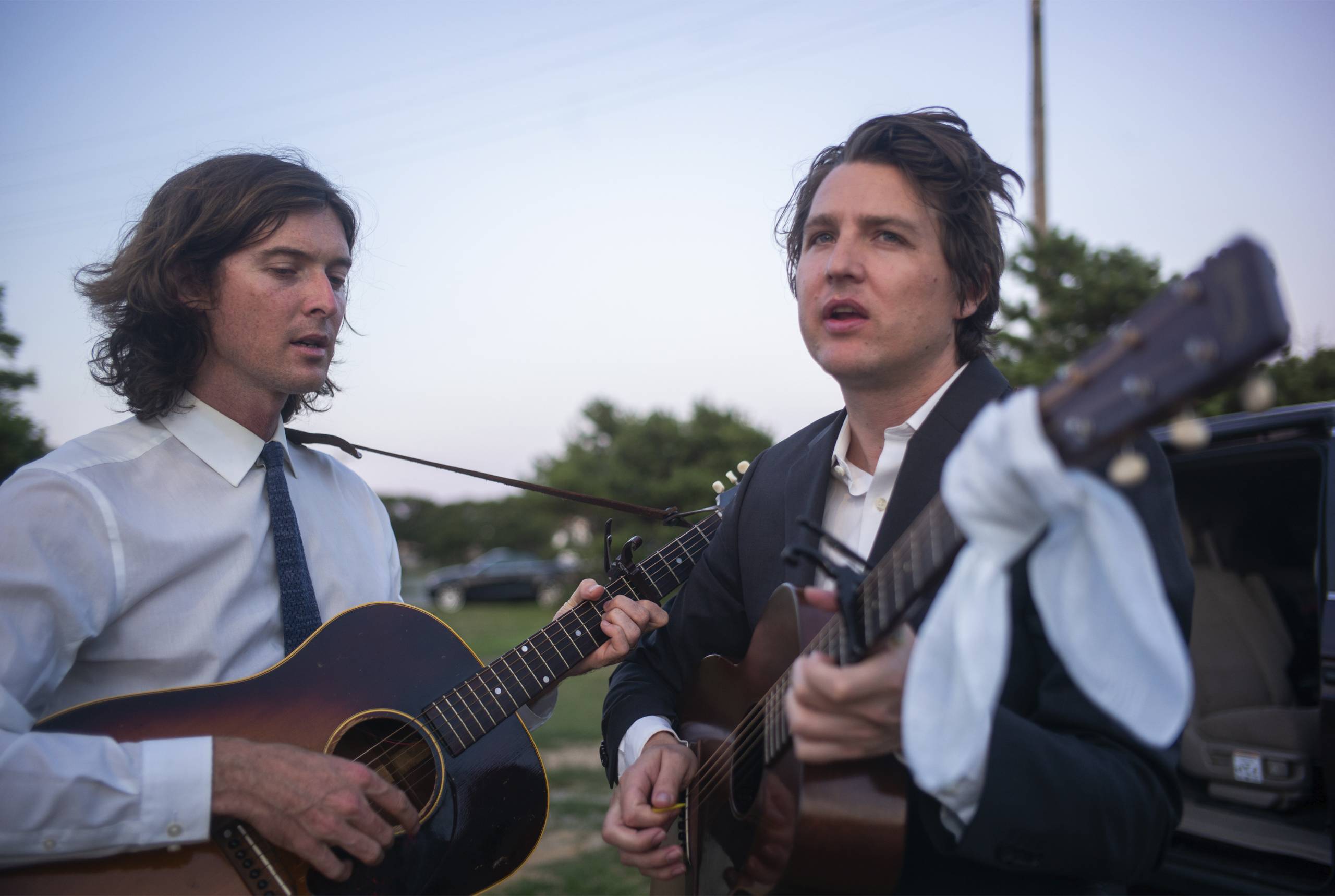 THE MILK CARTON KIDS
Completing their seventh studio album was a hard-won victory for The Milk Carton Kids, but I Only See the Moon was worth the effort for Kenneth Pattengale and Joey Ryan. "It feels like returning to something that's natural and comfortable, and also just as inspiring and new as when we first met," says Pattengale, who formed The Milk Carton Kids with Ryan in 2011.
What started as a three-week recording session in the fall of 2021, with Pattengale producing the contemporary folk duo himself for the first time, stretched into a months-long project that found the pair digging deeper into their craft than ever before. With a new studio of their own in Los Angeles and the realization that they were in no hurry, The Milk Carton Kids took the time they needed to be fully satisfied with I Only See the Moon.
"I haven't been as happy with the collection of songs that we've put on record probably since our first record, and it's because of a lot of the lessons we've learned over the years, including giving yourself time and space," Ryan says.
The three-time Grammy nominees sound refreshed on 10 new songs distilled to the essence of The Milk Carton Kids: two voices blended together in spellbinding harmony, accompanied by subtly perfect acoustic instrumentation. Turns out that's a tough sound to get just right, but I Only See the Moon shows just how much Pattengale and Ryan were willing to work for it.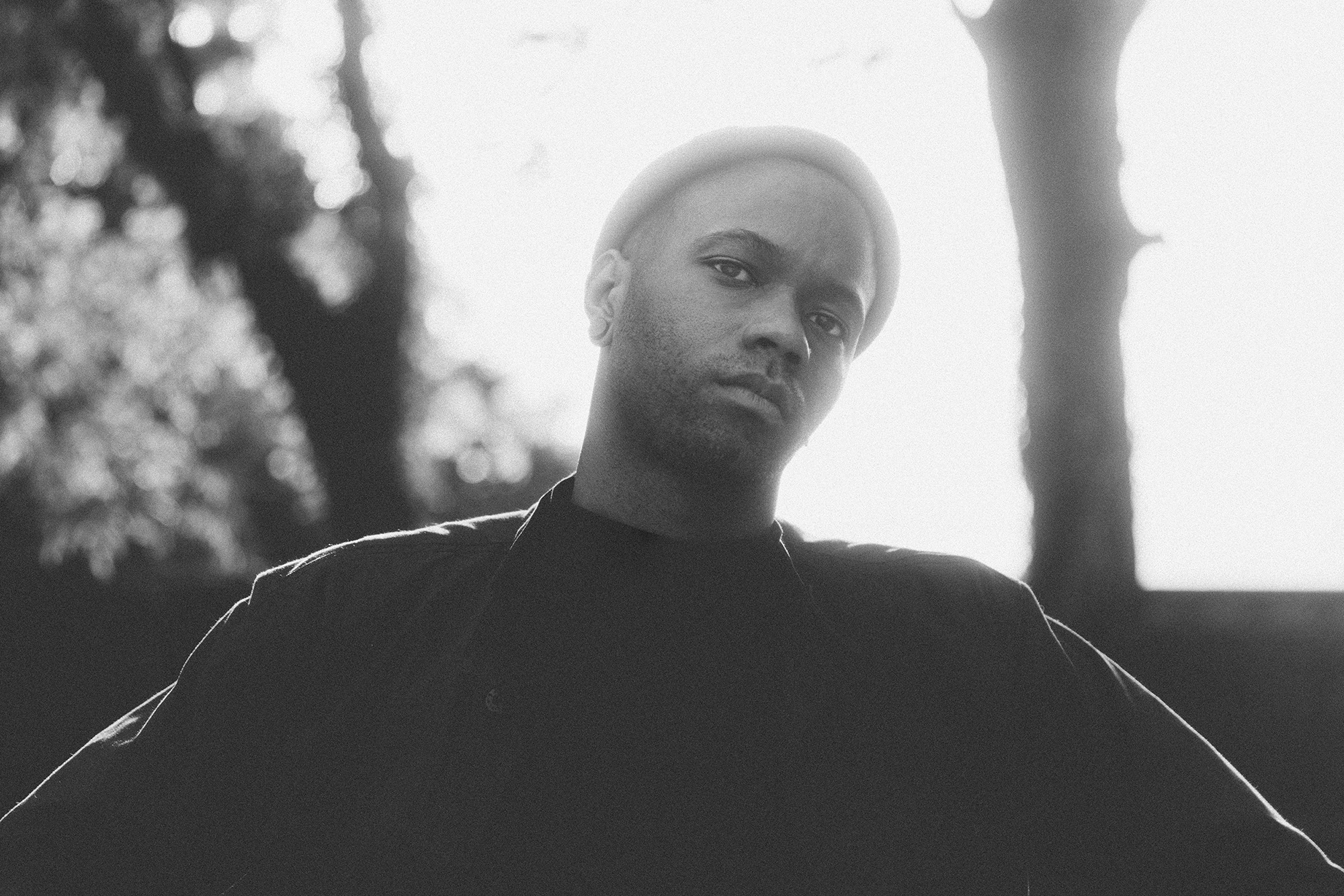 BUFFALO NICHOLS
Since his earliest infatuations with guitar, Buffalo Nichols has asked himself the same question: How can I bring the blues of the past into the future?
After cutting his teeth between a Baptist church and bars in Milwaukee, it was a globetrotting trip through West Africa and Europe during a creative down period that began to reveal the answer. "Part of my intent, making myself more comfortable with this release, is putting more Black stories into the genres of folk and blues," guitarist, songwriter, and vocalist Carl "Buffalo" Nichols explains. "Listening to this record, I want more Black people to hear themselves in this music that is truly theirs." That desire is embodied in his self-titled debut album—Fat Possum's first solo blues signing in nearly 20 years—composed largely of demos and studio sessions recorded between Wisconsin and Texas.