eTown Live Radio Taping: James McMurtry and Erin Rae

The beloved national radio program and podcast eTown is coming back to Bentonville, Arkansas for a recording session in the Momentary's RØDE House—and you're invited to be part of the live studio audience!
Host and veteran bluegrass musician Nick Forster will welcome the renowned roots rock musician James McMurtry and folk-pop artist Erin Rae for an evening of soulful musical performances and captivating conversation.
In keeping with eTown's signature blend of live music and engaging conversation between top-notch musicians and celebrated authors, scientists, and policymakers, the live show features performances from both musical acts, interviews celebrating local community leaders, and a one-of-a-kind musical collaboration with the eTown house band.
From the first note to the last word, there's no better place to celebrate music, ideas, and community.
See you there.
Reserve your spot online or by calling the Box Office at (479) 657-2335 today. 
Not a member yet? Join today to enjoy priority access to concerts and member-only events all year long.
Please allow 24 hours for new memberships purchased online to process before purchasing your member-priced ticket. To purchase your membership and tickets together today, call our member priority line at (479) 418-5728 or by emailing Memberships@CrystalBridges-theMomentary.org.
*Student tickets available to guests with a valid student ID, presented upon entry.
ABOUT THE ARTISTS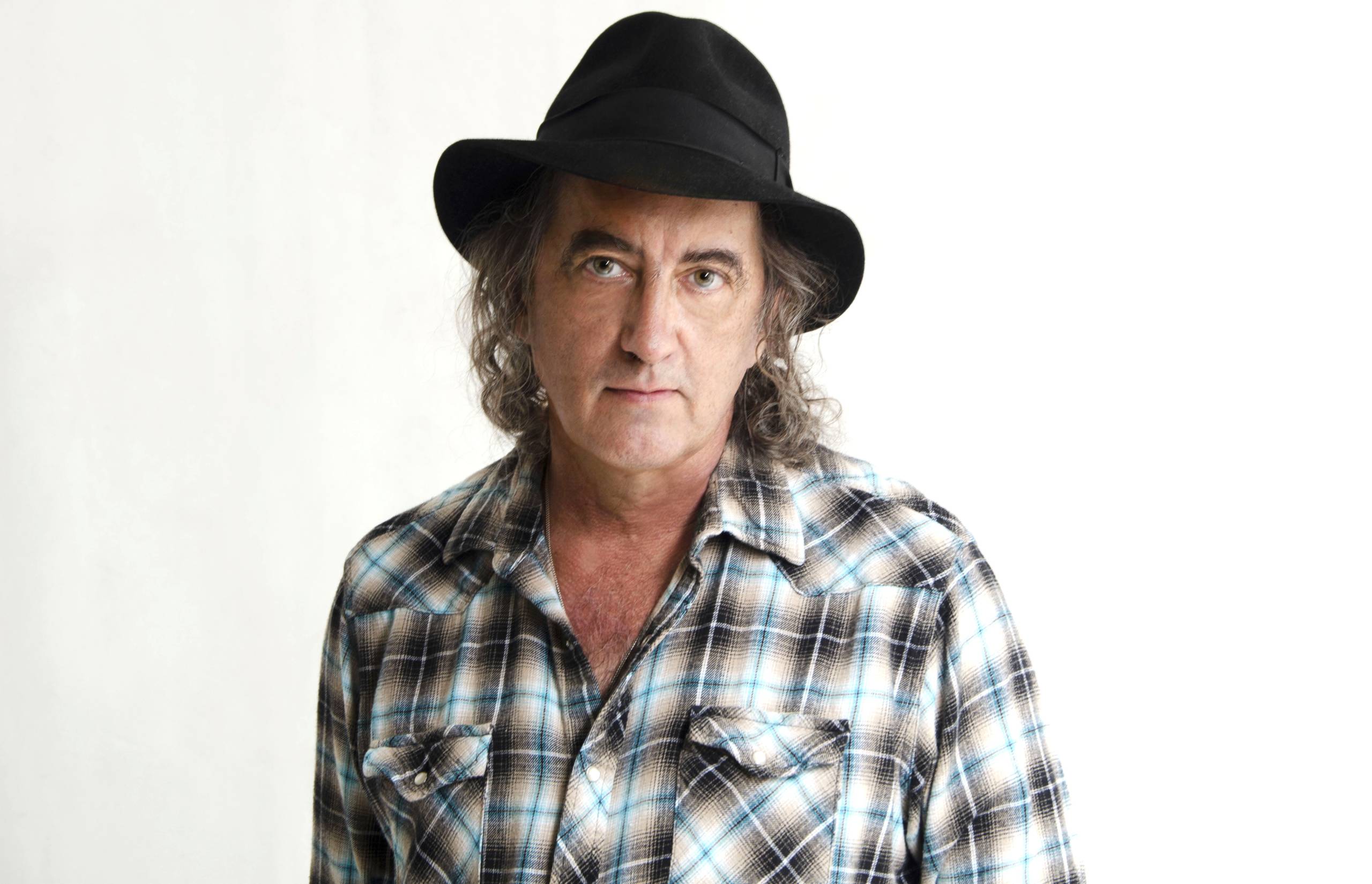 James McMurtrY
James McMurtry is a prominent American musician known for his contributions to rock, folk rock, and Americana music. At the age of seven, he received his first guitar from his father, renowned novelist Larry McMurtry, and learned to play with guidance from his mother, an English professor.
In 1987, McMurtry's musical journey took off when he won the Kerrville Folk Festival New Folk songwriter contest. This success led to a significant break when he shared his demo tape with John Mellencamp, who co-produced McMurtry's debut album, Too Long in the Wasteland. James also collaborated with music legends like John Prine, Joe Ely, and Dwight Yoakam in the "Buzzin' Cousins" supergroup for the film soundtrack, Falling from Grace.
In 2005, McMurtry's album Childish Things received critical acclaim, earning him song and album of the year honors at the 5th Annual Americana Music Awards. Today, he resides in Lockhart, Texas, often performing with The Heartless Bastards at The Continental Club. His musical legacy extends to his son, Curtis, who is a talented singer-songwriter following in his father's footsteps.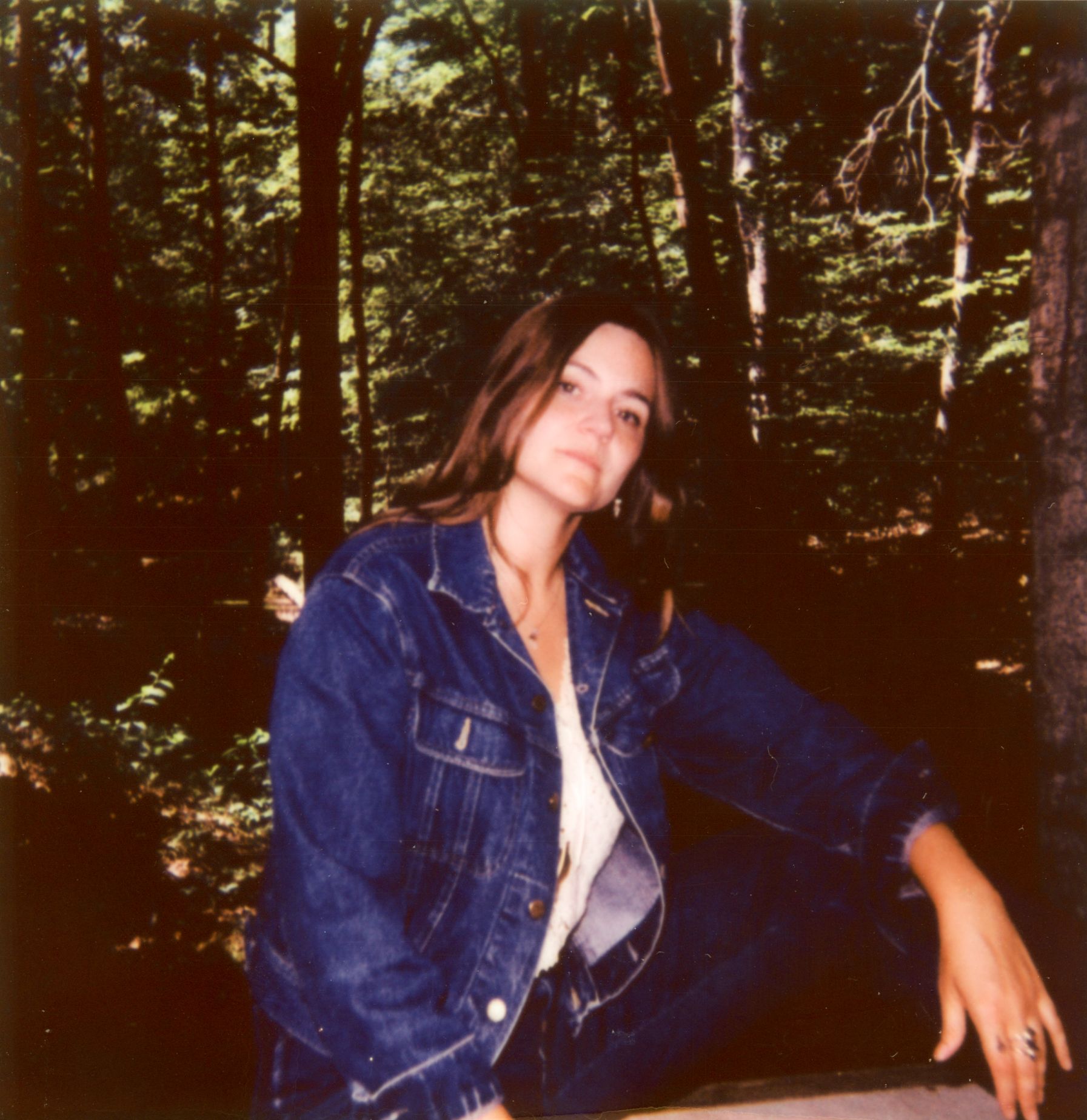 Erin Rae
Erin Rae's musical journey began unexpectedly when she received a Martin acoustic guitar on her 18th birthday, prompting her to leave college after just one semester. Her initial focus was on connecting with her musician and writer community, but she soon realized the power of music to forge connections with people.
Since then, Erin Rae has graced renowned stages such as Newport Folk Festival and Red Rocks Amphitheater, sharing the spotlight with artists like Father John Misty, Hiss Golden Messenger, Jenny Lewis, Jason Isbell, and Iron & Wine. Her album Putting On Airs garnered her a nomination for Emerging Act of The Year at the 2019 Americana Music Awards, alongside other trailblazing artists.
When the pandemic halted touring, Rae embraced the opportunity to explore a diverse range of musical influences. While rooted in her upbringing in songwriting, her collaboration on Putting On Airs with Jerry Bernhardt, Dan Knobler, and Dominic Billett inspired her to break out of the traditional Americana mold and delve into a broader sonic landscape. Her newfound enthusiasm led her to immerse herself in the sounds of artists like Feist, Judee Sill, Wilco, Kevin Ayers, Pete Dello And Friends, Gene Clark, Scott Walker, and Jesse Winchester, sparking fresh excitement for her musical journey.
ABOUT ETOWN
eTown, the internationally syndicated radio broadcast, podcast, and multimedia- and events-production nonprofit, was launched on Earth Day 1991 in Boulder, Colorado. Since then, eTown has produced musical, social, and environmental programming all focused on its ongoing global mission—to educate, entertain, and inspire a diverse audience through music and conversation in order to create a socially responsible and environmentally sustainable world.
You can find eTown on over 300 radio stations nationwide, Apple Podcasts, Spotify, Podbean, Vimeo, on Facebook and Twitter @eTownRadio, on Instagram @eTown_Radio, on YouTube, as well as at http://etown.org/.
WHAT TO EXPECT
Entry: Entry to the concert is located just west of the parking garage. Please be ready to show your mobile/printed tickets along with a valid ID.
Re-entry: No re-entry will be allowed for this show.
Parking: Please park in our parking garage located next to the 8th Street Market at 801 SE 8th Street.

Note: There is an 8′ height limit for the garage.

Seating: This event is a seated concert without assigned seating. Specific seats are available to ticketholders on a first-come, first-served basis.
Bag Policy: You can bring one clear bag into the venue that is not larger than 12" x 6" x 12", or a single one-gallon plastic freezer bag (Ziploc bag or similar). Exceptions for diaper bags, medical devices, and media apply—learn more here.

In addition, you can also carry a small clutch purse, no larger than 4.5" x 6.5", with or without a handle or strap.
Bags will be screened as you enter. Security has final say on what is and isn't permitted.

Fun Food and Drink: Hungry or thirsty? Enjoy fun beverages from the RØDE Bar before and during the show. No outside food or beverages will be allowed.
Cashless Event: Bring your credit or debit cards as we're 100% cash-less.
Photos and Video: For this performance, no cameras will be permitted in the venue (phones are OK). Please leave all cameras, including point-and-shoot cameras, GoPros, tablets, professional cameras, drones, selfie sticks, tripods, detachable lenses, and audio or video recording devices at home.
For a complete list of guidelines, see our full Concert and Festival Rules.
WHAT TO BRING AND NOT BRING TO THE CONCERT
BRING
Valid ID and tickets to present upon entry.
Water fountains will be available filling stations. Empty plastic water bottles are encouraged to help stay hydrated. (No glass, metal, or opaque plastic containers.)
Bring your credit or debit cards. The concert is 100% cash-less.
One clear bag no bigger than 12" x 6" x 12", or a single one-gallon plastic freezer bag (Ziploc bag or similar). You may also carry a small clutch purse, no larger than 4.5" x 6.5", with or without a handle or strap.

All clear bags and clutch purses will be screened prior to entry. Security has final say on which bags will be permitted.
DON'T BRING
No outside food and drink, large bags, coolers, or ice chests.
No folding chairs or blankets. This event is a seated concert without assigned seating.
No weapons or firearms of any kind are allowed, even if you have a permit.
No laser pointers, glow sticks, and illuminating objects.
No fireworks, fuel, or explosive materials of any kind.
No skateboards, scooters, or wheeled devices other than ADA-compliant transport.
No kites, frisbees, inflatables, or air horns.
No illegal substances of any kind.
No smoking or vaping will be allowed outside of designated smoking areas.
No pets.
No posters, signs, or promotional materials. Flyers and other promotional materials cannot be distributed on Momentary property without prior approval.
No cameras or recording devices.
Prohibited items will not be admitted or checked. Please leave these items at home or in your locked vehicle.