Gardens Speak | Tania El Khoury
$15 ($12/members); Free for students at check-in
Across Syria, many gardens conceal the graves of activists and protesters who adorned the streets during the early periods of the uprising. Gardens Speak is an interactive sound installation containing the oral histories of 10 ordinary people who were buried in these Syrian gardens.
Each narrative has been carefully constructed with the friends and family members of the deceased to retell their stories as they themselves may have recounted it. They are compiled with found audio that evidences their final moments.
Gardens Speak is limited to 10 audience members at a time. The performance lasts approximately 45 minutes. Please be prepared to remove your shoes and socks, kneel, and lay down during the performance.
Students get in free with a valid ID.
To book your student ticket in advance or book a large group of students, please contact the Box Office at 479.657.2335.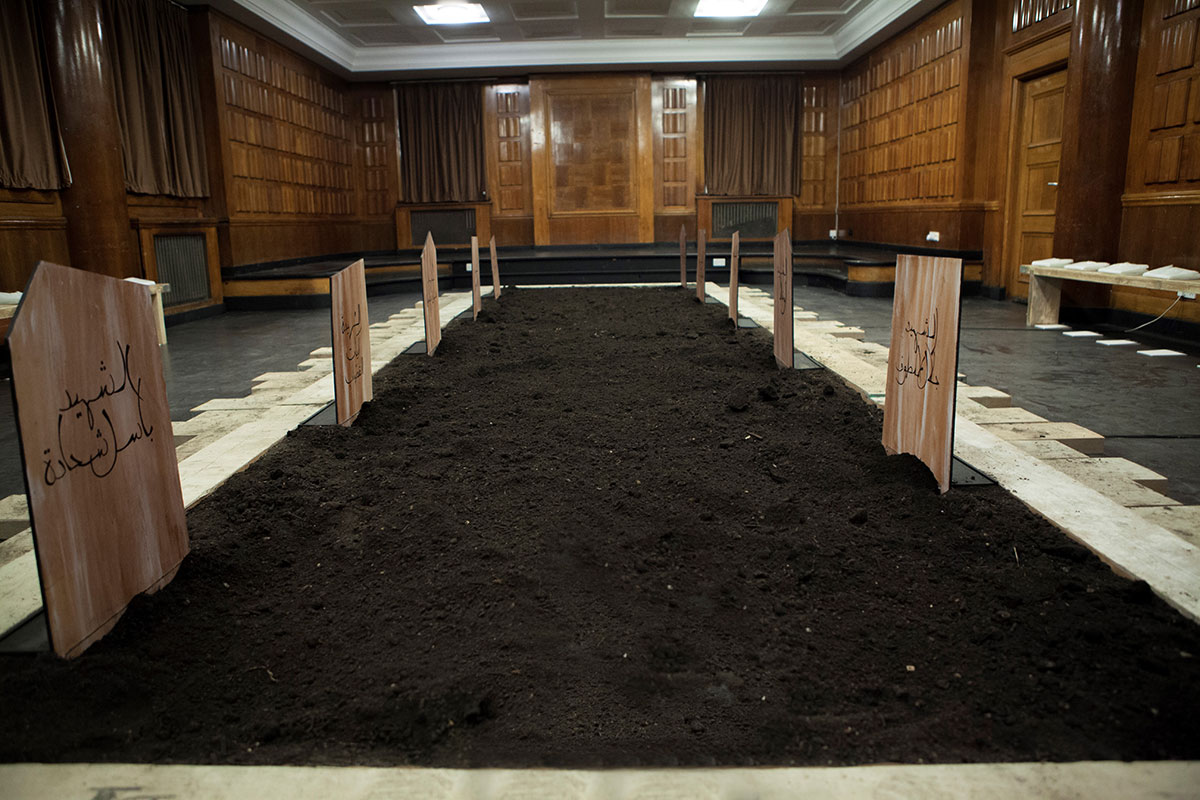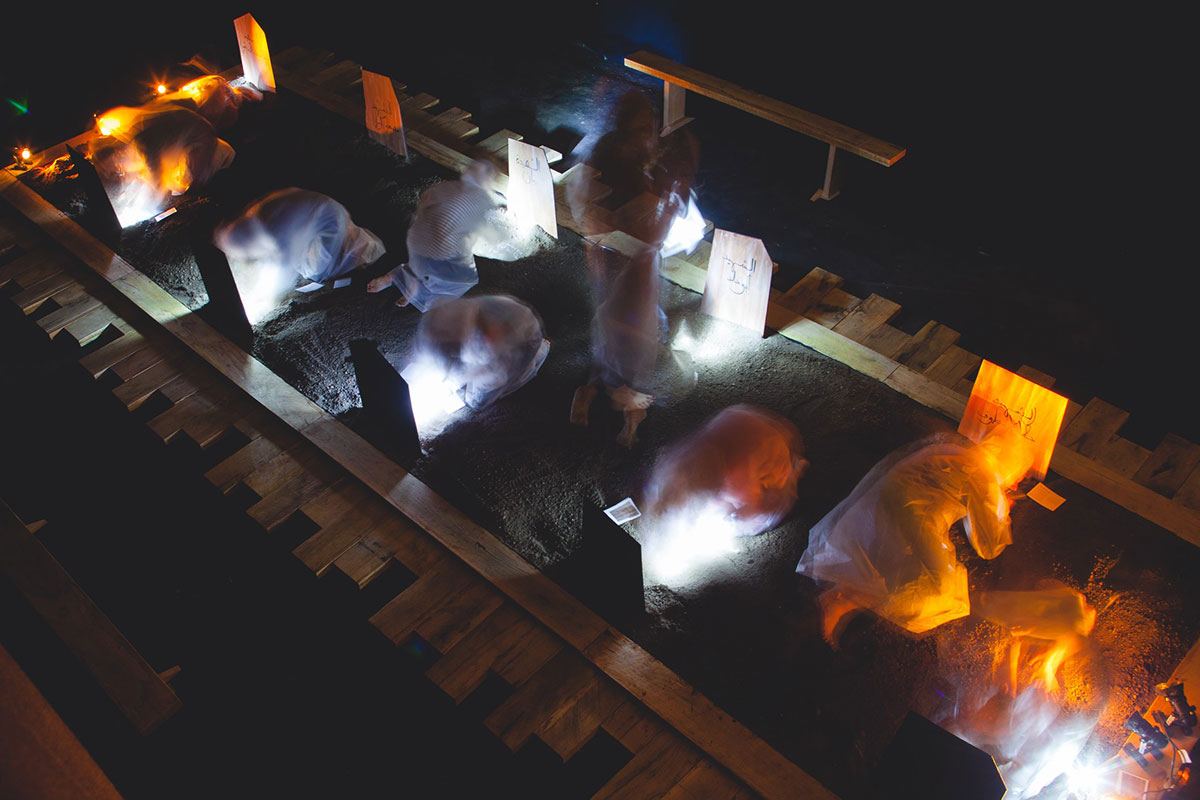 About Tania El Khoury
Tania El Khoury is a live artist whose work focuses on audience interactivity and is concerned with the ethical and political potential of such encounters. She creates installations and performances in which the audience is an active collaborator. El Khoury's work has been translated into multiple languages and shown in 32 countries across six continents in spaces ranging from museums to cable cars. El Khoury is currently a visiting professor and festival co-curator at Bard College's Fisher Center. She is associated with Forest Fringe collective of artists in the UK and is a co-founder of Dictaphone Group in Lebanon, a research and performance collective aiming at questioning our relationship to the city and redefining its public space.