Film Symposium | Living in Place, Living in Story
We invite you to join us for a celebration of identity and storytelling with the inaugural Film Symposium | Living in Place, Living in Story. Featuring short and feature-length films created by BIPOC filmmakers, this event offers film screenings, food, music, panel discussions, and more. Ticket includes one drink token and complimentary bites during the symposium reception. We hope to see you there.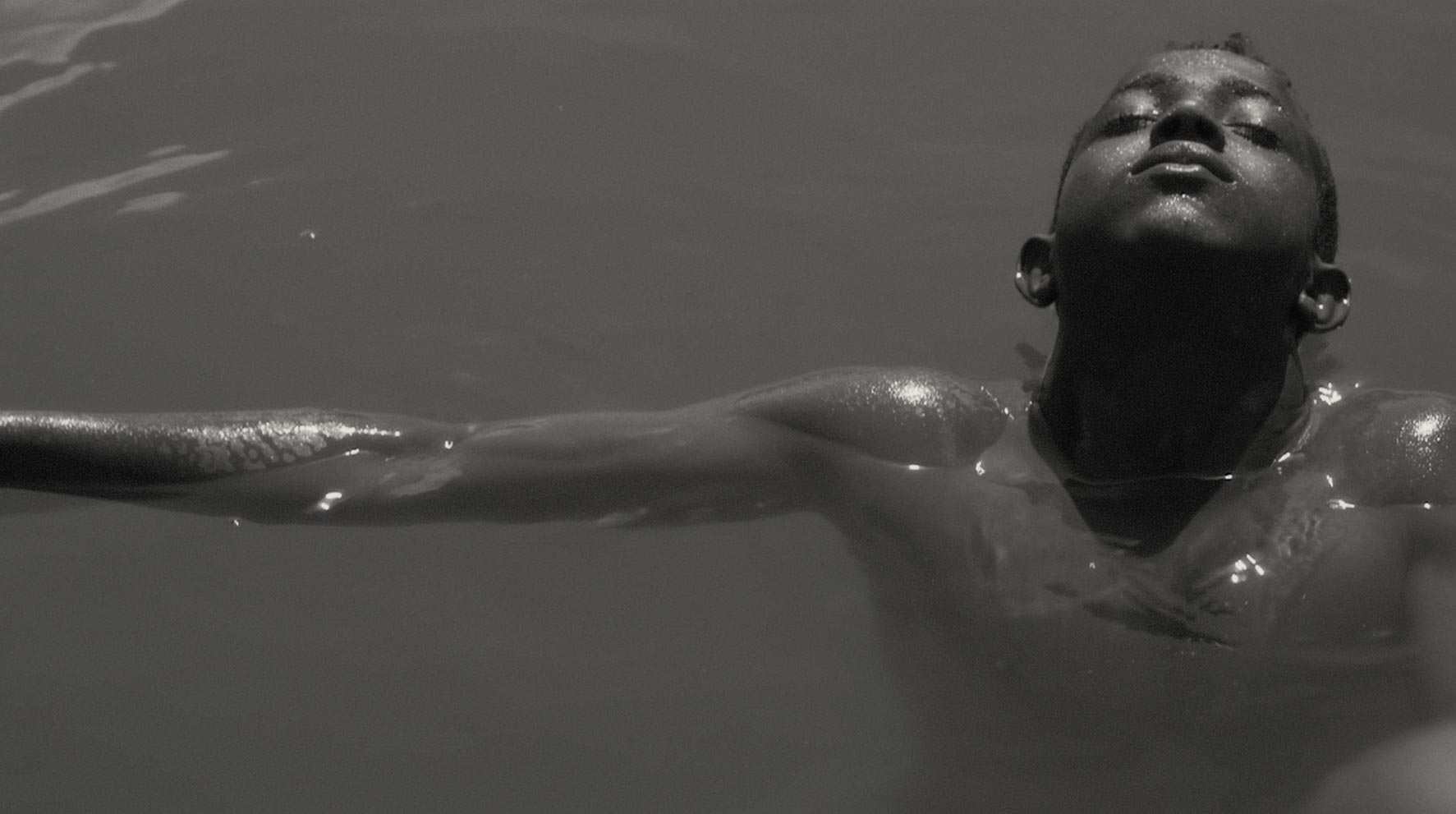 ABOUT LIVING IN PLACE, LIVING IN STORY
What is a land acknowledgement? With a national trend towards crafting a statement acknowledging the Indigenous land on which we inhabit, this film symposium embraces a deeper exploration of place-based identity. Indigenous and decolonial forms of storytelling are showcased and discussed as an acknowledgment that the people of a land tell the stories of place in their own form. The program expands beyond film to include food and music in its celebration of storytelling.
Symposium Tickets are $15 ($12/members).  Register online or by calling Guest Services at 479.657.2335 to reserve your spot today.
Drop in anytime throughout the event. Ticket includes one drink token and complimentary bites during the symposium reception. 
SYMPOSIUM SCHEDULE
1—2:45 PM, Feature
Iwianch, the Devil Deer | José Cardoso (Mestizo/Cañari)
59th Ann Arbor Film Festival Winner of Tom Berman Award for Most Promising Filmmaker
An enigmatic presence haunts the depths of the Amazon rainforest, where an Indigenous Achuar teenager has disappeared. During the search for the young man, secrets of the rainforest and Amazonian visions of life after death are touched, vanishing the documentary filmmaker's concepts of reality.
Run Time: 90 min. | Official Film Website

3—4 PM, Short Film Program
Featuring works by Adam Piron, Adam Khalil, Ciara Lacy, Obed Lamy, Khaula Malik, and Edward Manuga (Solomon Islanders), Georgianna Lepping, Jeremy Gwao, Regina Lepping, Zahiyd Namo, Junior Patrick Makau, Manner Levo, Neil Nuia, Daniel Kakadi (Solomon Islanders)
HALPATE | Adam Piron (Kiowa/Mohawk), Adam Khalil (Ojibway)
Considered a staple of Florida tourism, alligator wrestling has been performed by members of the Seminole Tribe for over a century. As the practice has changed over the years, HALPATE profiles the hazards and history of the spectacle through the words of the tribe's alligator wrestlers themselves and what it has meant to their people's survival.
Run Time: 14 min.

THIS IS THE WAY WE RISE | Ciara Lacy (Kanaka Maoli)
THIS IS THE WAY WE RISE is an exploration into the creative process, following Native Hawaiian slam poet Jamaica Heolimeleikalani Osorio as her calling to protect sacred sites atop Maunakea, Hawai`i reinvigorates her art.
*Best Short Film Winner at Thin Line Fest, 2020, and at Walla Walla Film Crush, 2020
Run Time: 12 min.

Once Forgotten | Obed Lamy
In Washington County, Arkansas, community members reclaim and reframe the story of three enslaved individuals lynched in the area in 1856. By establishing the truth of the events surrounding the killings, they honor the memory of Anthony, Aaron, and Randall.
Run Time: 24 min.

There Was Nobody Here We Knew | Khaula Malik
After spotting what they believe is a UFO outside their window, a middle-aged Pakistani couple contemplates alien life and searches for answers during lockdown.
Run Time: 9 min.

Sky Aelans | Edward Manuga (Solomon Islanders), Georgianna Lepping, Jeremy Gwao, Regina Lepping, Zahiyd Namo, Junior Patrick Makau, Manner Levo, Neil Nuia, Daniel Kakadi (Solomon Islanders)
A celebration of the vital bond between the communities of the Solomon Islands' last untouched rainforest, as they claim their rights as the ancestral guardians of these sacred high mountain forests, known locally as the "Sky Aelans."
Run Time: 7 min.

4—5 PM,  Panel Discussion on Decolonial Place-based Storytelling moderated by Colleen Thurston (Choctaw)
5—7 PM, Reception
Featuring music by contemporary Indigenous singer/songwriter Kalyn Fay (Tsalagi/Mvskoke) and food by Chef Kyra Carby (Black/Mvskoke)
"In my songwriting and musical compositions, I explore the relationship of my personal, contemporary Indigenous experience with the physical space I inhabit. The musicality of my songs are directly influenced by the terrain of specific landscapes, from the rise and fall of the prairie horizon line to the jutting hills of the Ozarks. My lyrics are used as a tool for personal self-location and an opportunity for the listener to see themselves reflected. My songs and records are heartfelt explorations, vulnerable questioning, and the hope of a shared moment. They act as bridges between my understanding and the ways in which our experiences can intersect. They are for me, they are for you, they are for us." – Kalyn Fay
Kyra Carby is a (Black/Mvskoke) educator, chef, and community organizer from Tulsa, Oklahoma. A native of North Tulsa, Kyra's work is centered in the communities where she was raised and still lives. Food insecurity and healthy eating as well as access to high quality education are some of the driving forces behind her work. Kyra is the founder of Right Mix Tulsa, a food education program aimed at combating diabetes, and Young Chefs, an after-school culinary club promoting healthy eating habits and enhancing math and science skills through cooking. She was named John Hope Franklin Teacher of the Year in 2020, and is currently a teacher at Oklahoma's first public Montessori school and pursuing her Masters Degree in Teaching, Learning, and Leadership. In her spare time, Kyra enjoys collecting sneakers and cooking.

7—9 PM, Feature
Faya Dayi | Jessica Beshir
"Shot in rural Ethiopian town, this tone poem settles into a trance-like flow." – The New York Times
In her hypnotic documentary feature, Ethiopian-Mexican filmmaker Jessica Beshir explores the coexistence of everyday life and its mythical undercurrents. Though a deeply personal project—Beshir was forced to leave her hometown of Harar with her family as a teenager due to growing political strife—the film she returned to make about the city, its rural Oromo community of farmers, and the harvesting of the country's most sought-after export (the euphoria-inducing khat plant) is neither a straightforward work of nostalgia nor an issue-oriented doc about a particular drug culture. Rather, she has constructed something dreamlike: a film that uses light, texture, and sound to illuminate the spiritual lives of people whose experiences often become fodder for ripped-from-the-headlines tales of migration.
Run Time: 120 min. | Official Film Website

Living in Place, Living in Story is guest curated for the Momentary by Colleen Thurston.
Colleen Thurston is an award-winning media producer and documentary filmmaker from Tulsa, Oklahoma. She is an Assistant Professor of Journalism and teaches documentary studies and film production. As an Indigenous non-fiction storyteller, her films explore the relationships between humans and the natural world and focus on Native stories and perspectives. She holds an MFA from Montana State University's Science and Natural History Filmmaking program, where she also earned a graduate certificate in American Indian Studies. Her BA in Media Arts and Anthropology is from the University of Arizona. Colleen has produced work for the Smithsonian Channel, Vox, illumiNATIVE and museums, public television stations, and federal and tribal organizations. She produced and directed short documentaries for four seasons of the Cherokee Nation's series, "Osiyo, Voices of the Cherokee People," earning two Emmy awards for her work on the series.
She is currently in production on her first feature documentary Drowned Land which explores water rights and the history of resource exploitation in the Choctaw Nation of Oklahoma. Drowned Land is supported by ITVS, Vision Maker Media, Firelight Media, Nia Tero and the Redford Center. With a background in film programming, Colleen also curates film and storytelling events independently and in conjunction with partnering organizations, with an emphasis on Indigenous storytelling. Currently the co-Executive Director of the Fayetteville Film Festival, she previously held positions as the Film Programming Assistant at the Smithsonian's National Museum of the American Indian and was the founding Director of Programming of the Tulsa American Film Festival.   Colleen is a 2019-2021 Firelight Media Documentary Lab Fellow, a citizen of the Choctaw Nation and a seventh generation Oklahoman.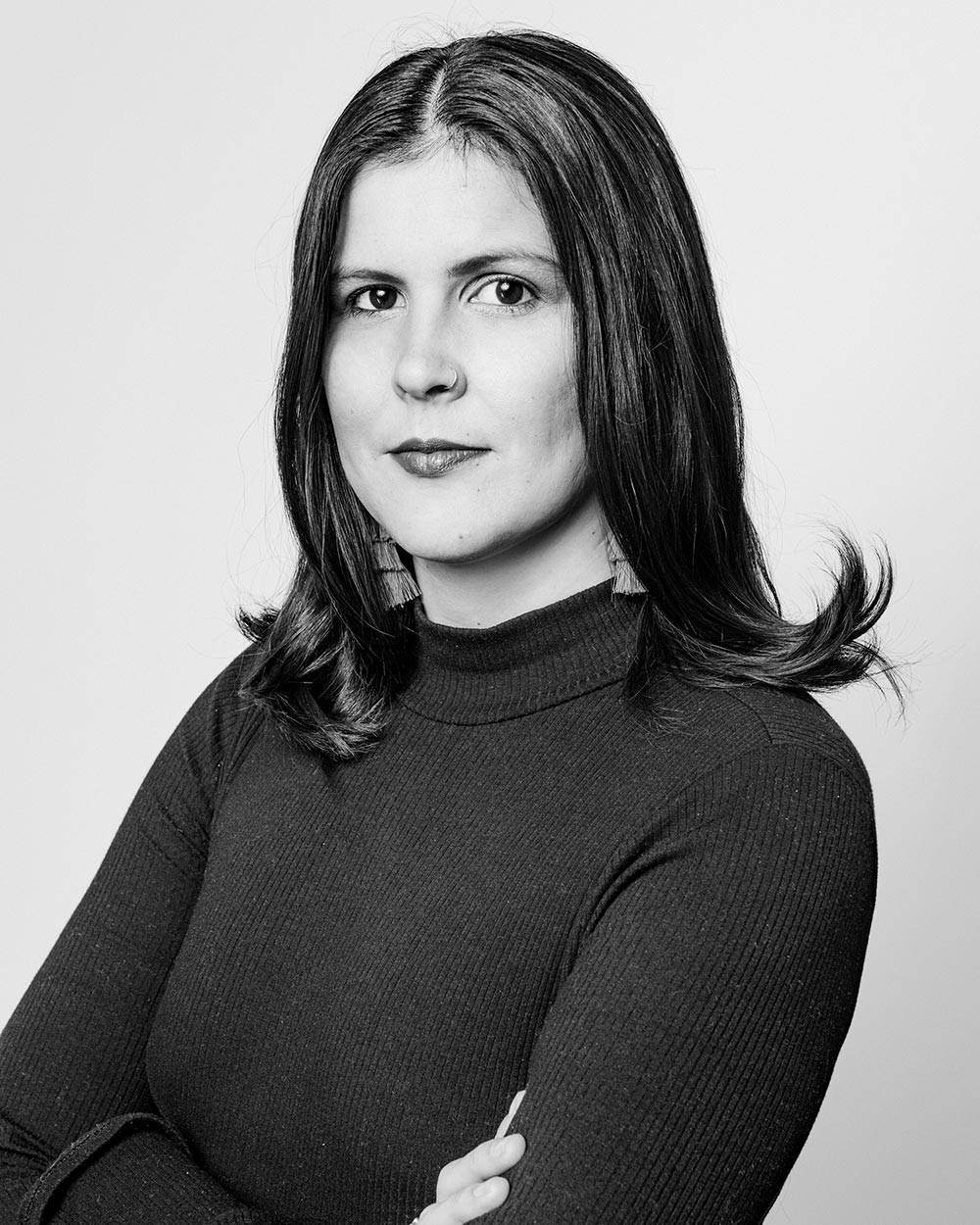 As Crystal Bridges and the Momentary, we recognize our role as settlers and guests in the Northwest Arkansas region. We acknowledge the Caddo, Quapaw, and Osage as well as the many Indigenous caretakers of this land and water. We appreciate the enduring influence of the vibrant, diverse, and contemporary cultures of Indigenous peoples. We are conscious of the role in colonization that museums have played. As cultural institutions, we have a responsibility to engage in the dismantling of historical and systemic invisibility of Indigenous peoples past, present, and future. We choose to intentionally hold ourselves accountable to appropriate conversation, representation, connection, and education to facilitate a space of measurable change.
Per CDC's updated guidelines, we are requiring all visitors ages 2 and up and staff to wear a face covering indoors and for outdoor programs. Masks will be available upon entry for those who do not have one.