FM Belfast
$20 ($16/members, $10/students)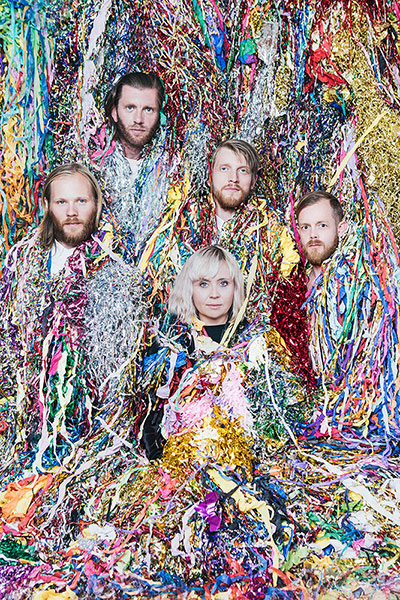 FM Belfast is not just a band. It is a community, a force, a friend. Renowned for their confetti-laden electro-pop and fun live shows, this oddball, energetic, and colorful Icelandic supergroup has been perfecting the art of reading an audience and connecting with it for the past dozen years. It's an art of performing that can—and will—induce unique and euphoric states in large crowds during TIME BEING. Whether it's delayed flights, bankrupt airlines, or 27 incidents of lost luggage, nothing will stop them from creating a great moment with you.
FM Belfast have seen it all, from crowd-surfing at a tiny hamburger place in Norway with less than 20 people in the audience to warming the stage for The Flaming Lips in Sydney for tens of thousands of dancing people. Their music is at the same time harsh and technical, warm, embracing and organic, thoughtful, giddy and inclusive. Nothing will take your mind off winter better than an evening of party and happiness in the warm embrace of FM Belfast. Enjoy – we haven't got eternity. Let's have fun immediately!
This performance is part of TIME BEING, our inaugural festival of performance taking place during opening weekend.