Music. Dance. Food. Art. Free.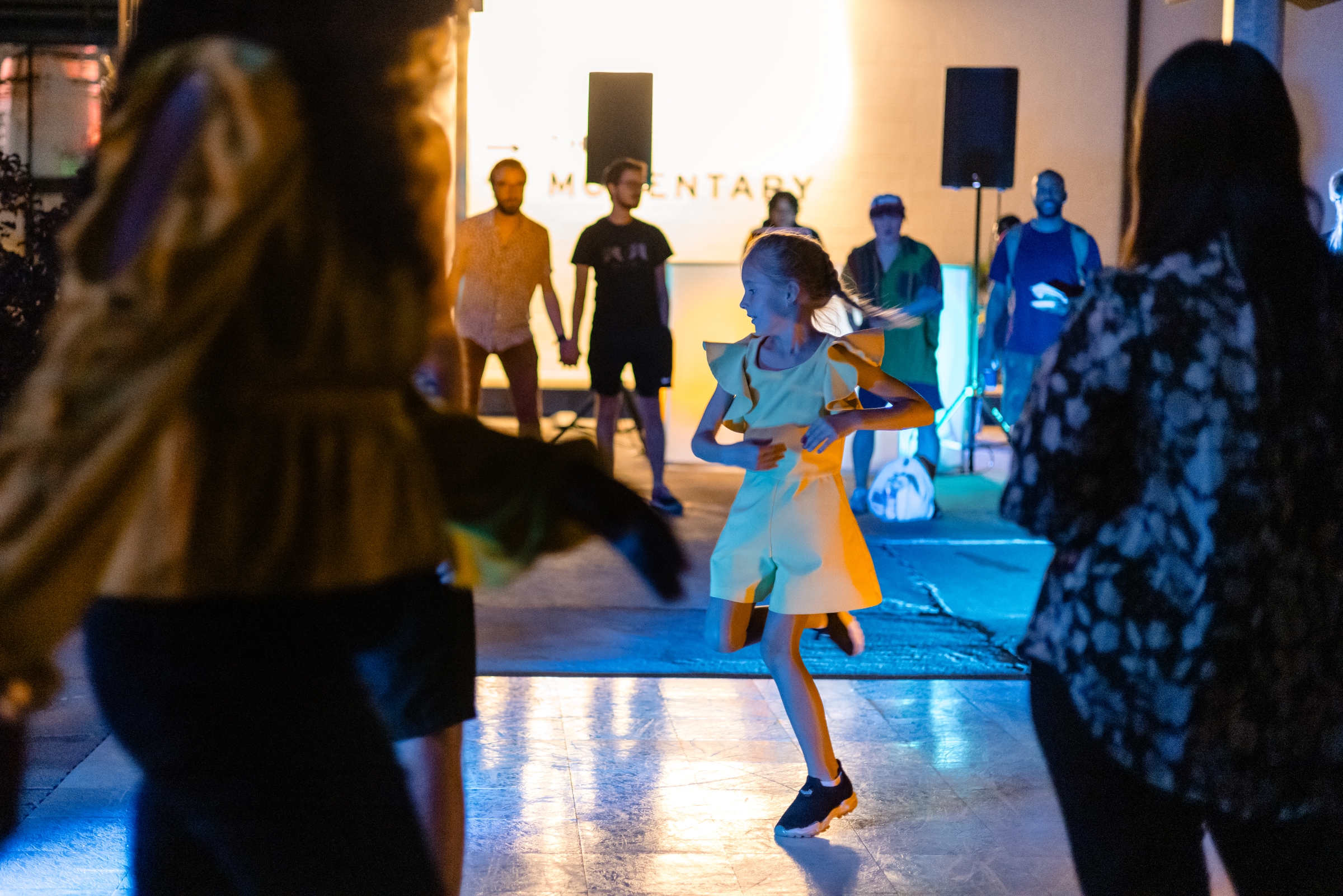 Kick back with a day of free, family-friendly festivities—done like only the Momentary can do.
From DJ sets and dance parties to outdoor games and cocktail demos, we're filling the campus with creative celebrations for everyone in honor of the opening of our latest exhibition Enduring Amazon and the Momentary's fresh new look.
Bring the family and hit up the daytime dance sessions in the RØDE House and the Kids Zone packed with games, prizes, and family activities.
Or, relax with live music presented by House of Song with artists Beau Bledsoe and Ezgi Karakus in the Beer & Wine Garden and raise a toast to a new exhibition, then head into the galleries to see multimedia artist Beeple's latest installation and learn about Enduring Amazon from the exhibition artists themselves.
Cocktails and lounge vibes more your speed? Catch a film or live mixology demo in the Tower Bar through the afternoon, then browse the galleries during the public reception for the exhibition.
Night owls, you're not forgotten—we've planned an after-hours dance party in the RØDE House and a 21+ experience in the Tower Bar to help you round out the evening.
So whether you're bougie or bohemian, a long-time member or it's your first time stopping by, we promise you've never seen the Momentary party like this before.
See you there.
Free, no tickets required. Drop by anytime from 10 a.m. to 12 a.m.
ARVEST BANK COURTYARD
12 – 4 PM | CB to You Mobile Art Lab
12 – 5 PM | Scavenger Hunt
12 – 6 PM | Family Game Zone
12 – 6 PM | Food Trucks
NORTH COURTYARD
12 – 6 PM | Kids Zone
12 – 6 PM | House of Songs Presents: Beau Bledsoe and Ezgi Karakus
12 – 6 PM | Beer & Wine Garden, Food Trucks
RØDE HOUSE
1 – 4 PM | Family Dance Party: Backroom AR with Dark Phoenix Performance Arts
4 – 7 PM | Family Dance Party: Classic Flow
9 PM – 12 AM | Dance Party
MOMENTARY SHOP
10 AM – 9 PM | Free Screen Printed Tote Bags, Kids Art Station
10 AM – 9 PM | MO Member 20% Off Sale, 10% Off for Everyone
FERMENTATION HALL
2 & 4 PM | Film Screening: National Geographic's Explorer: The Last Tepui
7 – 9 PM | Enduring Amazon Reception Refreshments
TOWER BAR
1 PM | Opens to Public
3 PM | Cocktail Demo
4 PM | Cocktail Demo
5 PM – 12 AM | Ages 21+ Only
CAMPUS-WIDE
11:30 AM – 1 PM | MO Member Tours
E St shuttle stop

12 – 6 PM | Shuttle to Crystal Bridges Main Entrance
ABOUT ENDURING AMAZON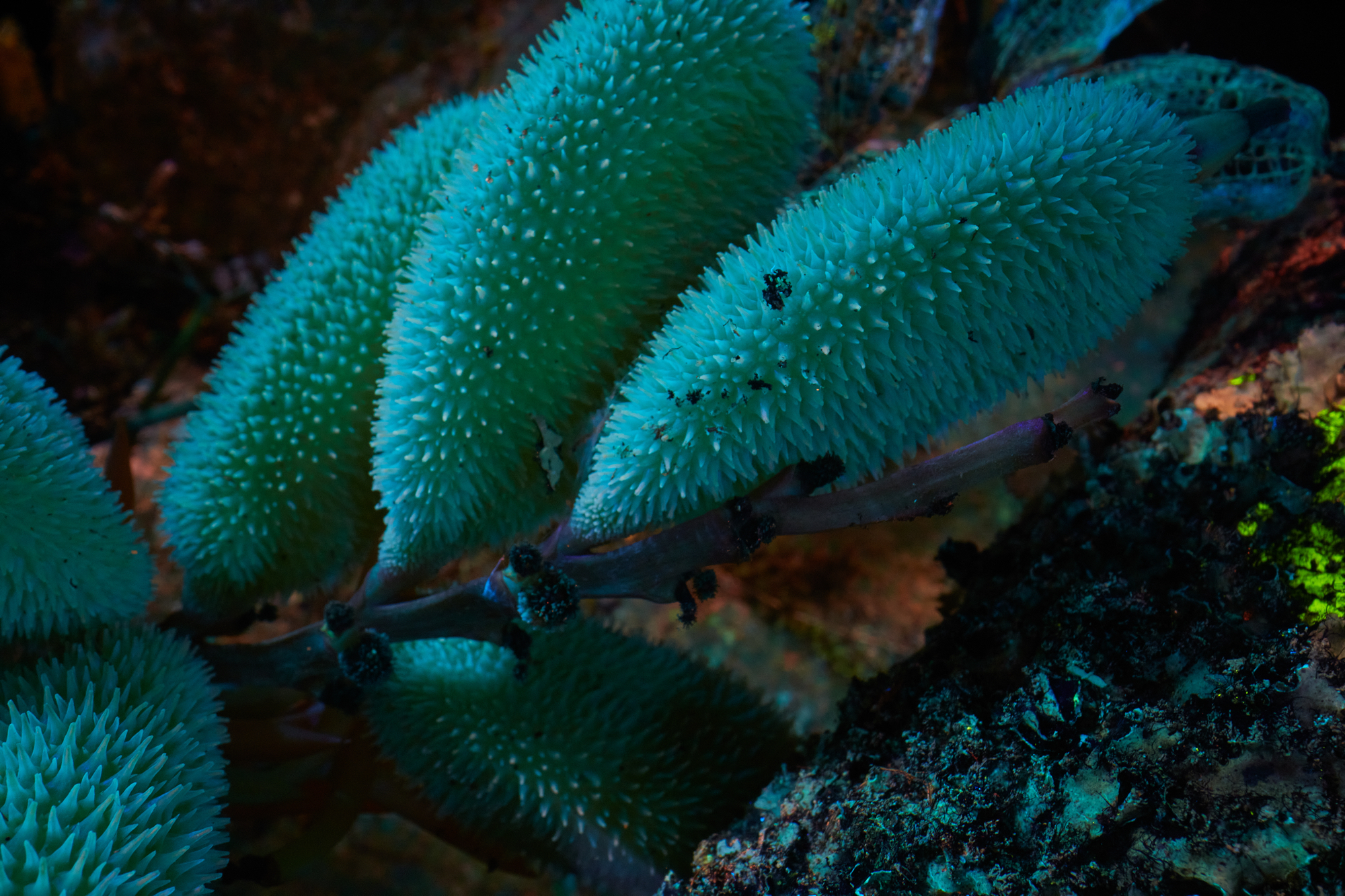 Through wide-spectrum photography, music, light, flora, and fauna, in Enduring Amazon: Life and Afterlife in the Rainforest, five artists call us to pay close attention to the delicate balance of life in the Amazon—pinpointing connections of cause and effect that are at once beautiful, moving, and worrying.
Anchored by a groundbreaking ultra-high-definition film from environmental photographer Richard Mosse, the group exhibition will also feature a multi-gallery soundtrack by award-winning composer Ben Frost, a new video and sound installation by Susannah Sayler and Edward Morris, and a captivating living sculpture drawn from the forest's basin by David Brooks.