HUSH ARBOR (THE OPERA) CHAMBER CONCERT | IMANI UZURI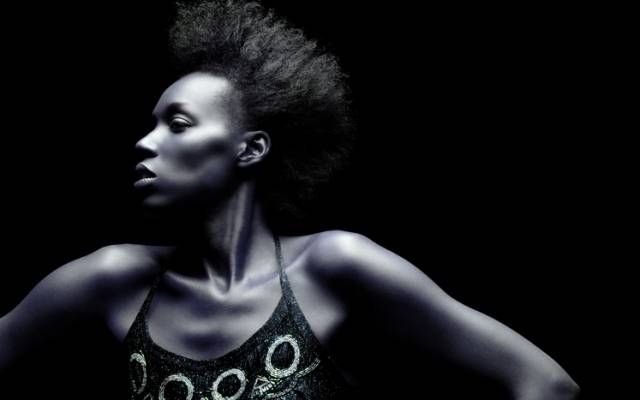 This event has been rescheduled from its original date to December 10.
We invite you to join us for a special performance with award winning composer, vocalist, experimental librettist, and former artist-in-residence Imani Uzuri. Uzuri and ensemble will share an intimate concert featuring early Black American vernacular music (Spirituals, work songs and field hollers) as well as compositions from her forthcoming chamber opera Hush Arbor (The Opera), a mercurial musical meditation exploring themes of transcendence and liminality. Following the concert, there will be an artist talk with Uzuri led by scholar Matthew D. Morrison, PhD.
Tickets are $20 ($15/members, $10/students), reserve your spot online or with the Box Office at (479) 657-2335 today.
Student tickets available to all guests under 17 or those with a valid student ID, presented upon entry.
Doors open 30 minutes prior to performance time. Performance lasts approx. 75 minutes. This is a seated show.
ABOUT HUSH ARBOR
This contemporary chamber opera, commissioned by the Momentary and created by Imani Uzuri during her time as artist-in-residence, is inspired by hidden gathering places called "hush arbors." Hush arbors were created by enslaved African Americans in wooded areas in the antebellum South to secretly worship, commune, and strategize rebellion. With Hush Arbor (The Opera), Uzuri has created a mercurial musical meditation on "liminality"—standing at the threshold—exploring themes of death, rebirth, impermanence, and transcendence. The work features polyphonic singing, instrumental rumblings, poetic text, and will consider the notion of the need for communion as a strategy towards deeper understanding and transformation of our human condition.
ABOUT THE ARTIST
Raised in rural North Carolina, Imani Uzuri is an award-winning vocalist, composer, experimental librettist, and improviser called "a post modernist Bessie Smith" by The Village Voice. She creates interdisciplinary works and performs at international venues and festivals. Her ritual performance was recently cited as one "with subtlety and vision" by The New York Times.