In Some Form or Fashion is a new, Momentary-organized exhibition that explores the cultural implications of fashion and how we shape our identities with the garments we purchase, wear, and dispose of.
The exhibition features site-responsive, large-scale installations by six artists who each use clothing to map real and imagined cultural histories of fashion:
Pia Camil, whose immersive curtains chart the cycles of global consumerism by incorporating secondhand t-shirts that were manufactured in Latin America, discarded in the US, and later, re-sold in open-air markets in Mexico and Latin America;
Martine Gutierrez, whose work subverts imagery from fashion, film, and advertising, referencing the consumer industries' visual languages, interrogating pop culture's definitions of identity and its social construction;
Eric N. Mack, whose immersive installations comprised of found clothing and textiles challenge how to perceive value and identity in materials based on setting or context;
Troy Montes-Michie, who draws inspiration from men's fashion, namely the zoot suit, revealing the ways self-fashioning can both advertise and disguise aspects of race, class, and gender;
Simphiwe Ndzube, whose magical realist paintings, drawings, and sculptures form dynamic cosmologies that offer new possibilities for being and becoming in post-apartheid South Africa; and
Wendy Red Star, whose multidisciplinary practice sources inspiration from personal memory, Indigenous ideologies, and historical archives to re-examine colonial structures.
Embracing the unique architecture of the Momentary, the artists' installations will be on view throughout the building, creating a diverse and engaging exploration of the intersection of art and fashion while examining the role of consumer culture in our society.
In Some Form or Fashion is organized by the Momentary and curated by Kaitlin Garcia-Maestas, associate curator, the Momentary, with Taylor Jasper, curatorial assistant.
ABOUT THE ARTISTS
PIA CAMIL
Pia Camil (b. 1980, Mexico City, Mexico) draws inspiration from the urban landscapes of Latin America, engaging with the history of modernism to create paintings, sculptures, performances, and installations. Often using laborious fabrication processes in collaboration with local manufacturers, the artist decelerates the frenetic pace of mass commodification with handcrafted production, as evinced in the intimate quality of her works.
Her work has been exhibited internationally, with recent solo museum exhibitions including Velo Revelo, Clark Art Institute, Williamstown, MA (2020); Fade into Black, Queens Museum, Queens, NY (2019); and Bara, Bara, Bara, Tramway, Glasgow, Scotland (2019), among many others. Camil has a BFA from the Rhode Island School of Design, Providence, RI and an MFA from the Slade School of Fine Art, London. She lives and works in Mexico City.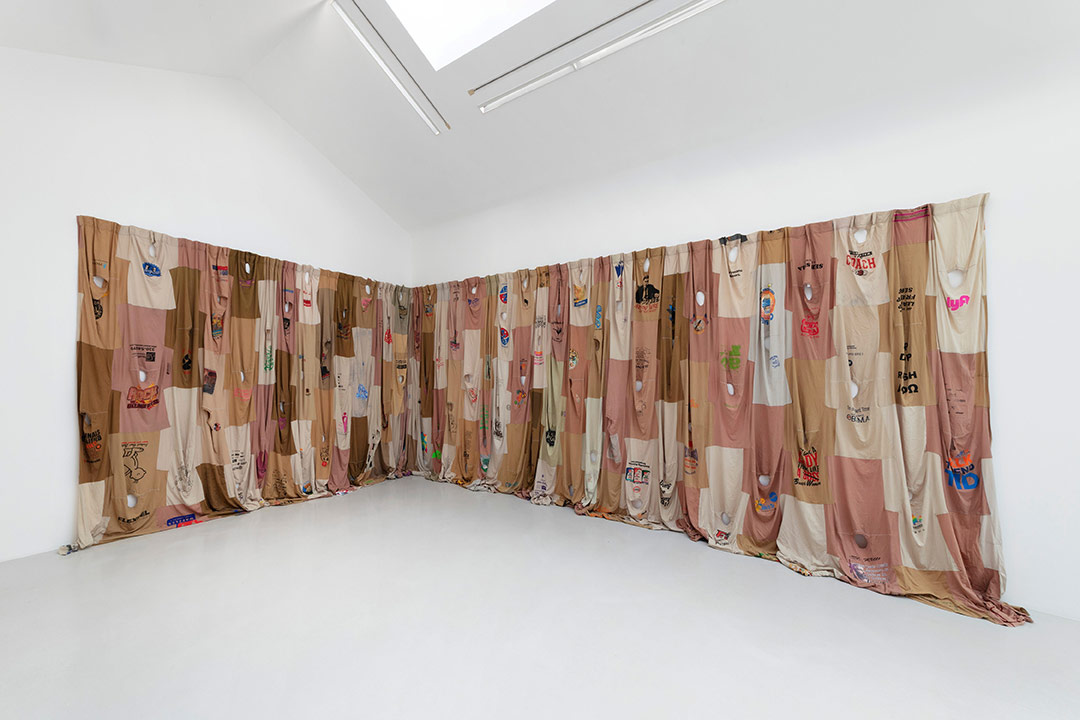 MARTINE GUTIERREZ
Martine Gutierrez (b. 1989 Berkeley, California) is an artist, performer, writer, and musician who constructs elaborate narrative scenes to subvert pop cultural tropes in the exploration of identity―both personal and collective―intersectional to race, gender, class, indigeneity, and culture.
Her work has been featured in several museum solo exhibitions, including the Blaffer Art Museum, University of Houston's Martine Gutierrez: Radiant Cut; Museum of Contemporary Photography at Columbia College Chicago's Martine Gutierrez; the Rockwell Museum's Martine Gutierrez Takeover; Australian Centre for Photography's Martine Gutierrez 'Body en Thrall' (2020), the Museum of Modern Art Fort Worth's FOCUS: Martine Gutierrez (2019), and the Contemporary Art Museum, Raleigh's WE & THEM & ME (2016). Her work has been acquired by the Bowdoin College Museum of Art, Brunswick, ME; Hood Museum of Art, Dartmouth College, Hanover, NH; McNay Art Museum, San Antonio, TX; Milwaukee Art Museum, WI; Modern Art Museum of Fort Worth, TX; Museum of Contemporary Art San Diego, CA; Museum of Modern Art, New York, NY; Rockwell Museum, Corning, NY; the Whitney Museum of American Art, NY, and several others.
ERIC N. MACK
Eric N. Mack (b.1987, Columbia, Maryland) refers to himself as a painter, yet his works rarely observe the medium's traditional canvas-to-stretcher format. Rather, his tactile assemblages―created from a dynamic combination of used textiles, worn clothes, moving blankets, and torn rags, alongside photographs and pull outs from books and magazines―extend and transform the notion of painting.
In April 2021, Mack was awarded the Rome Prize by the American Academy in Rome. In 2020, Mack curated Pedestrian Profanities, a group exhibition at Simon Lee Gallery in New York City. In 2017, he was the recipient of the inaugural BALTIC Artists' Award and completed artist residencies at the Rauschenberg Residency, Captiva Island, FL and Delfina Foundation, London, England. His work has been shown extensively internationally and has been the subject of numerous solo exhibitions including NSU Art Museum, Fort Lauderdale, FL (2021); Scrap Metal Gallery, Toronto, Canada (2019); The Power Station, Dallas, TX (2019); and Brooklyn Museum, New York, NY (2019), among many others. Major group exhibitions include Whitney Biennial, Whitney Museum of Modern Art, New York, NY (2019); Desert X, Coachella Valley, CA (2019); Serpentine Gallery, London, England (2019), and more. He received his BFA from The Cooper Union and his MFA from Yale University. He lives and works in New York City.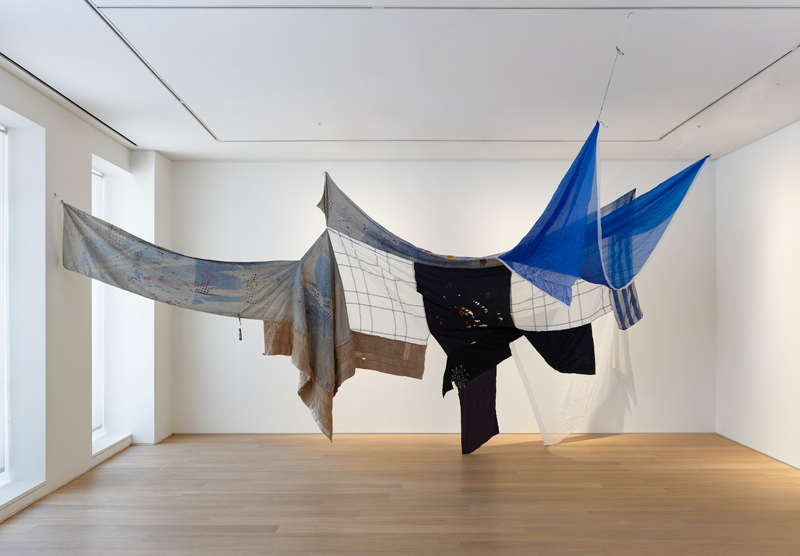 TROY MONTES-MICHIE
Troy Montes-Michie (b. 1985, El Paso, Texas) is an interdisciplinary painter and collage artist. His work engages Black consciousness, Latinx experience, immigration and queerness through assemblage and juxtaposition. Utilizing textile, garment, and archival paper, from newsprint to pornography, Michie subverts dominant narratives by placing past and present in confrontation. The resulting work is a non-linear extolification of political resistance and transgressive self-expression and gesture.
Recent exhibitions include those at Philbrook Museum of Art, Tulsa, OK; Kunsthal KAdE, Amersfoort, Netherlands; The MAC Belfast, Ireland; The Shed, New York, NY; and Contemporary Art Museum, Houston, TX among others. His work was featured in the 2019 Whitney Biennial. Awards and residencies include Recess Art, the Emerging Artist Grant and Skowhegan School of Painting and Sculpture. He currently lives and works in Brooklyn.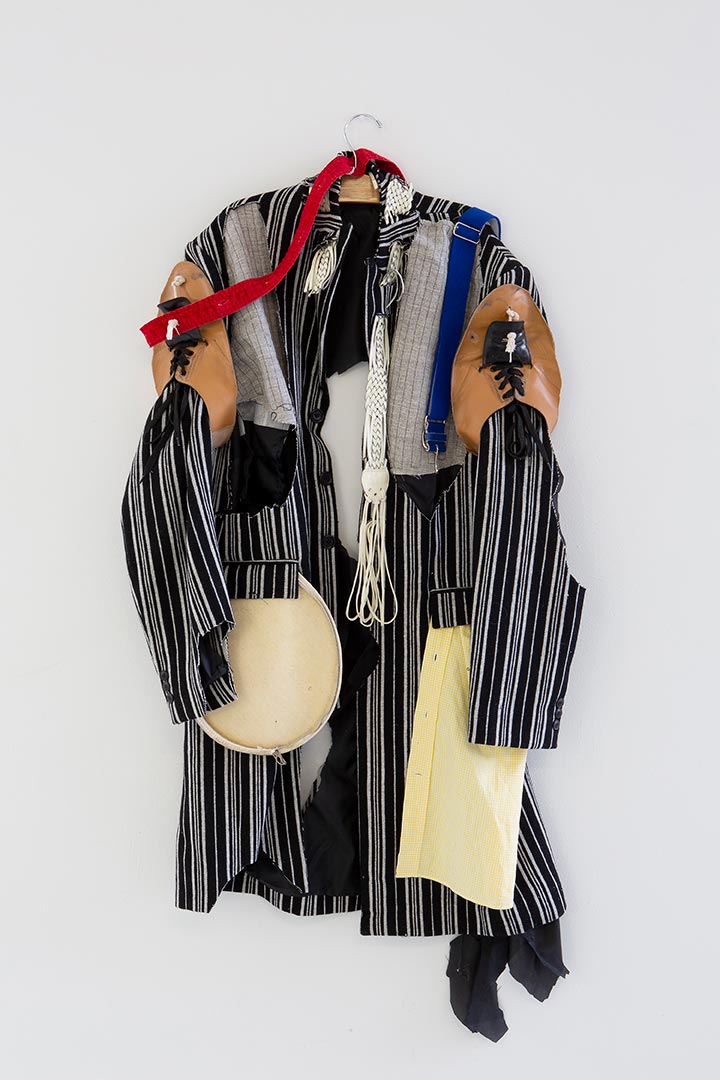 SIMPHIWE NDZUBE
Simphiwe Ndzube (b. 1990, Cape Town, South Africa) lives and works in Los Angeles and Cape Town. His work is characterized by a fundamental interplay between objects, media, and two-dimensional surfaces.
Ndzube's work has been shown extensively internationally and recent solo exhibitions include Oracles of the Pink Universe, Denver Art Museum, CO (2021); The Rain Prayers, Museo Kaluz, Mexico City, Mexico (2019); and Waiting for Mulungu, CC Foundation, Shanghai, China (2018). His work is collected by the Los Angeles County Museum of Art, CA; Musée d'art Contemporain de Lyon, France; Iziko South African National Gallery, Cape Town; Zeitz Museum of Contemporary Art Africa, Cape Town; Denver Art Museum; Rubell Museum, and many others. He received his BFA from the Michaelis School of Fine Arts in 2015.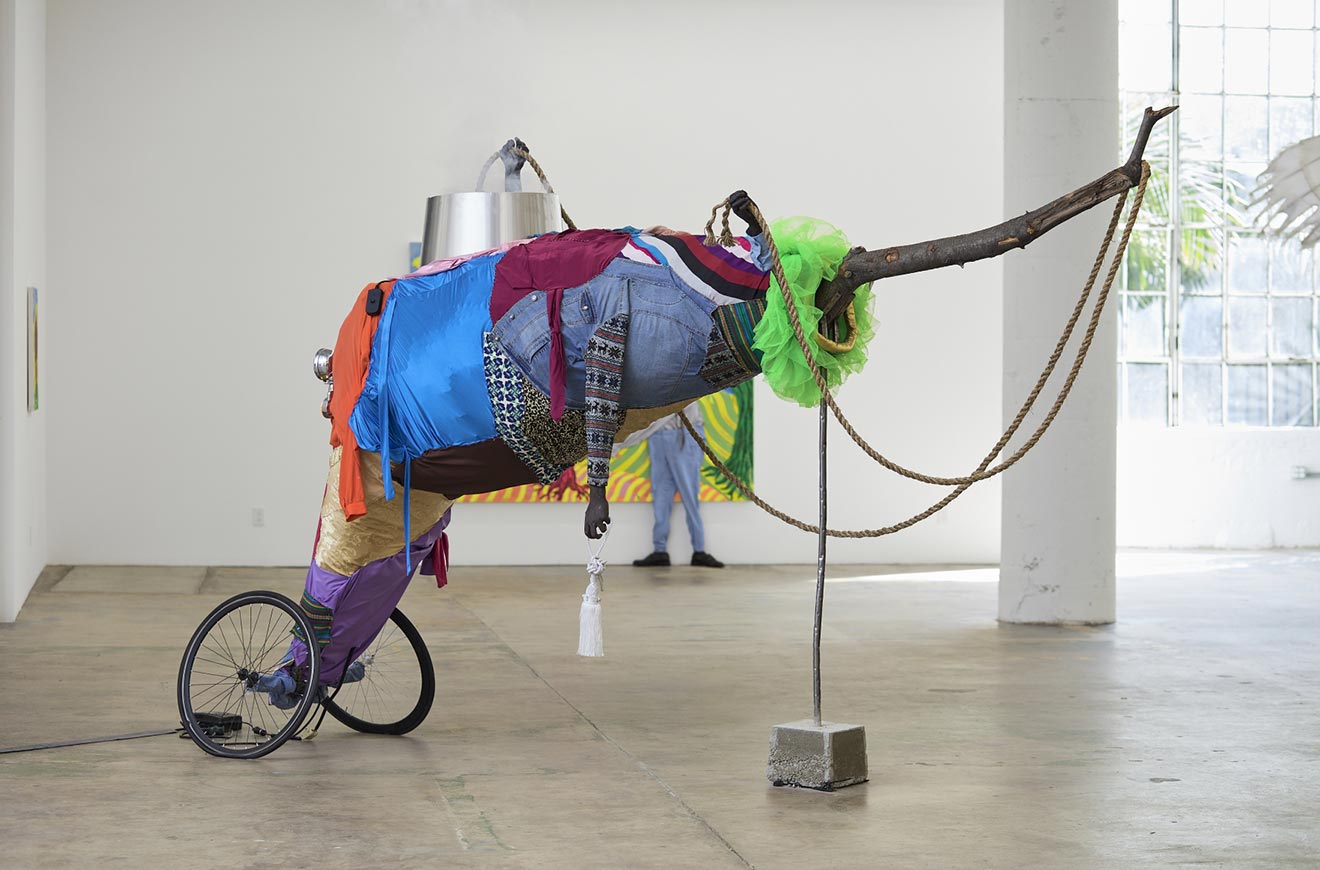 WENDY RED STAR
Wendy Red Star (b.1981, Billings, Montana) was raised on the Apsáalooke (Crow) reservation in Montana. Red Star's work is informed both by her cultural heritage and her engagement with many forms of creative expression, including photography, sculpture, video, fiber arts, and performance. An avid researcher of archives and historical narratives, Red Star seeks to incorporate and recast her research, offering new and unexpected perspectives in work that is at once inquisitive, witty and unsettling.
Red Star has exhibited in the United States and abroad at venues including the Metropolitan Museum of Art, New York and the Brooklyn Museum, Brooklyn, NY, both of which have her works in their permanent collections. She has also exhibited in Fondation Cartier pour l'Art Contemporain, Paris, France; Domaine de Kerguéhennec, Bignan, France; Portland Art Museum, OR; Hood Art Museum, Hanover, NH; St. Louis Art Museum, MO; Minneapolis Institute of Art, MN; and the Frost Art Museum, Miami, FL, among others.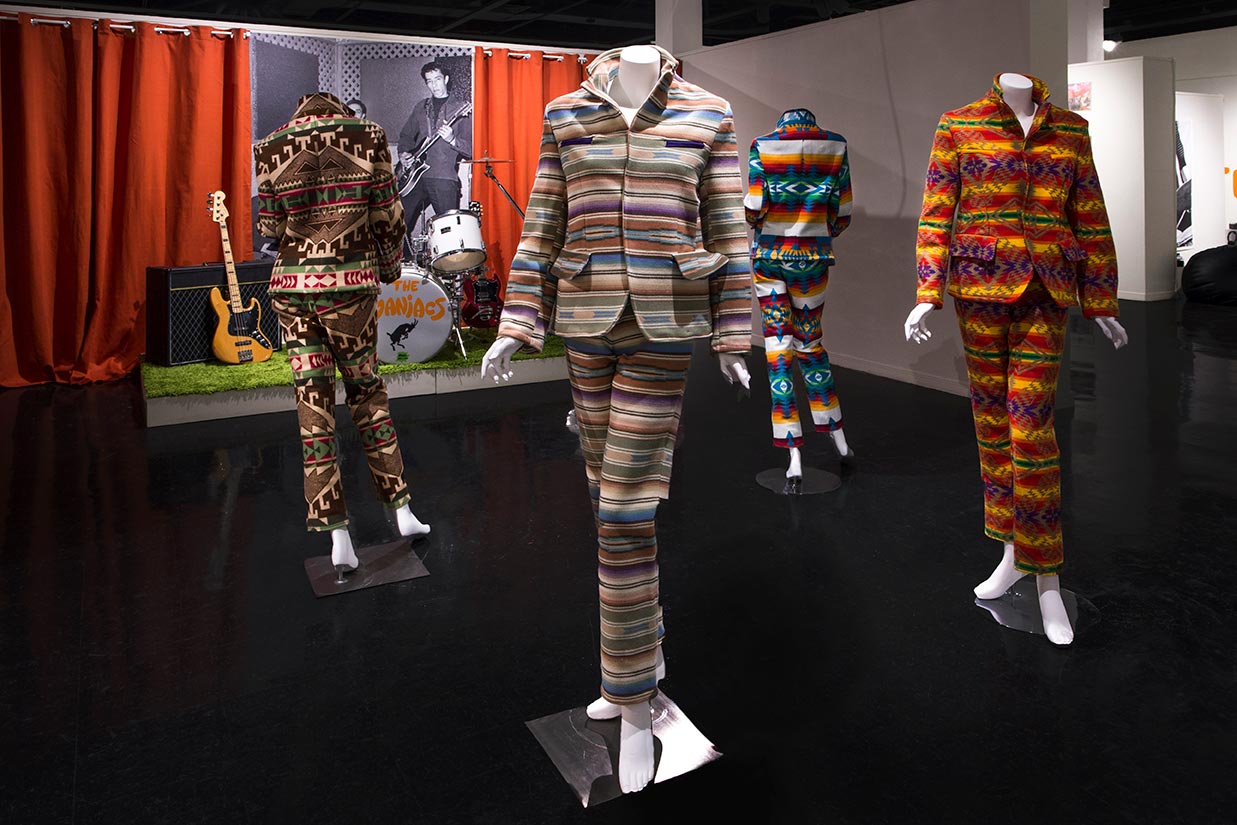 Her work is also in the permanent collections of museums across the United States, such as the Museum of Modern Art, New York, NY; the Whitney Museum of American Art, New York; the Amon Carter Museum of American Art Fort Worth, TX; Denver Art Museum, CO; Baltimore Museum of Art, MD; the Fralin Museum of Art at the University of Virginia, Charlottesville; the Nasher Museum of Art at Duke University, Durham, NC; the Ruth and Elmer Wellin Museum of Art at Hamilton College, Clinton, NY;, and the Birmingham Museum of Art, AL.
She served a visiting lecturer at institutions including Yale University, New Haven, CT; the Figge Art Museum, Davenport, IA; the Banff Centre, Canada; National Gallery of Victoria in Melbourne, Australia; Dartmouth College, Hanover, NH; CalArts, Valencia, CA; Flagler College, St. Augustine, FL; and I.D.E.A. Space in Colorado Springs, CO. In 2017, Red Star was awarded the Louis Comfort Tiffany Award and in 2018 she received a Smithsonian Artist Research Fellowship. Her first career survey exhibition, Wendy Red Star: A Scratch on the Earth, was on view at the Newark Museum in New Jersey through May 2019, concurrently with her first New York solo gallery exhibition at Sargent's Daughters, NY.
Red Star holds a BFA from Montana State University, Bozeman, and an MFA in sculpture from University of California, Los Angeles. She is represented by Sargent's Daughters, New York City.
Sponsored by:



Anna and Carl George, and Eric and Elda Scott