Summer Reset | International Day of Yoga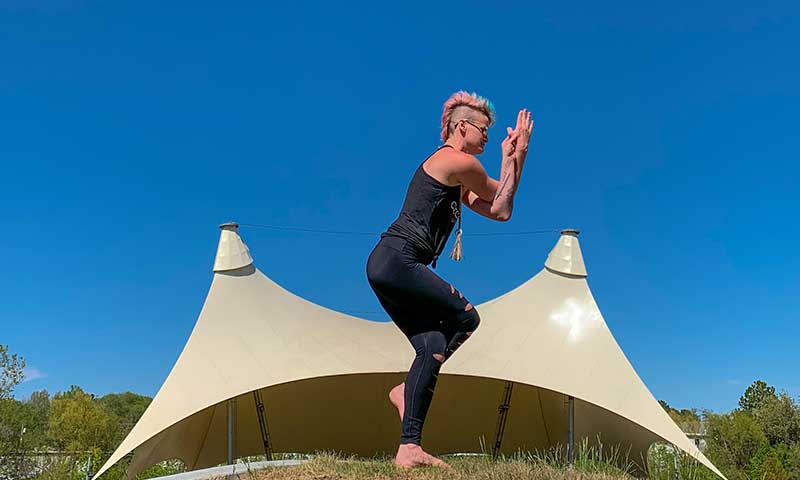 For everyone's safety and comfort during the current heat advisory, we are moving Summer Reset indoors to the RØDE House.
Let's welcome summer with a relaxing evening of movement.
Join us in the RØDE House on the evening of Tuesday, June 21, for a special Summer Reset celebrating International Day of Yoga and the 2022 Summer Solstice. We're reveling in the longest day of the year with a sampling of three 45-minute classes featuring different styles of yoga. Whether you're a Power Flow kind of person, prefer Yin yoga, or enjoy Kundalini yoga and breathwork, we'll have a little something for everyone. Stop in for a focused 45-minute practice, choose the practice that suits you, or come and join in for all three sessions!
Bonus: We'll have Pedal Pops, grab-and-go healthy snacks, and kombucha at the Atrium Bar to keep you refreshed between practices. Come join us and greet the new season in style. Register now to save your spot, or purchase a ticket on-site to join us. See you there!
Tickets are $20 ($16/members), register online or with Guest Services at (479) 657-2335 to reserve your spot today.
Please bring a yoga mat or blanket, water bottle, and any props you prefer. We recommend you wear comfortable clothes, preferably layers and socks.
Event Schedule
6 PM: Kundalini Breathwork
7 PM: Power Flow Yoga
8 PM: Yin Yoga