INVERSE Lab: Status Report with Esther Neff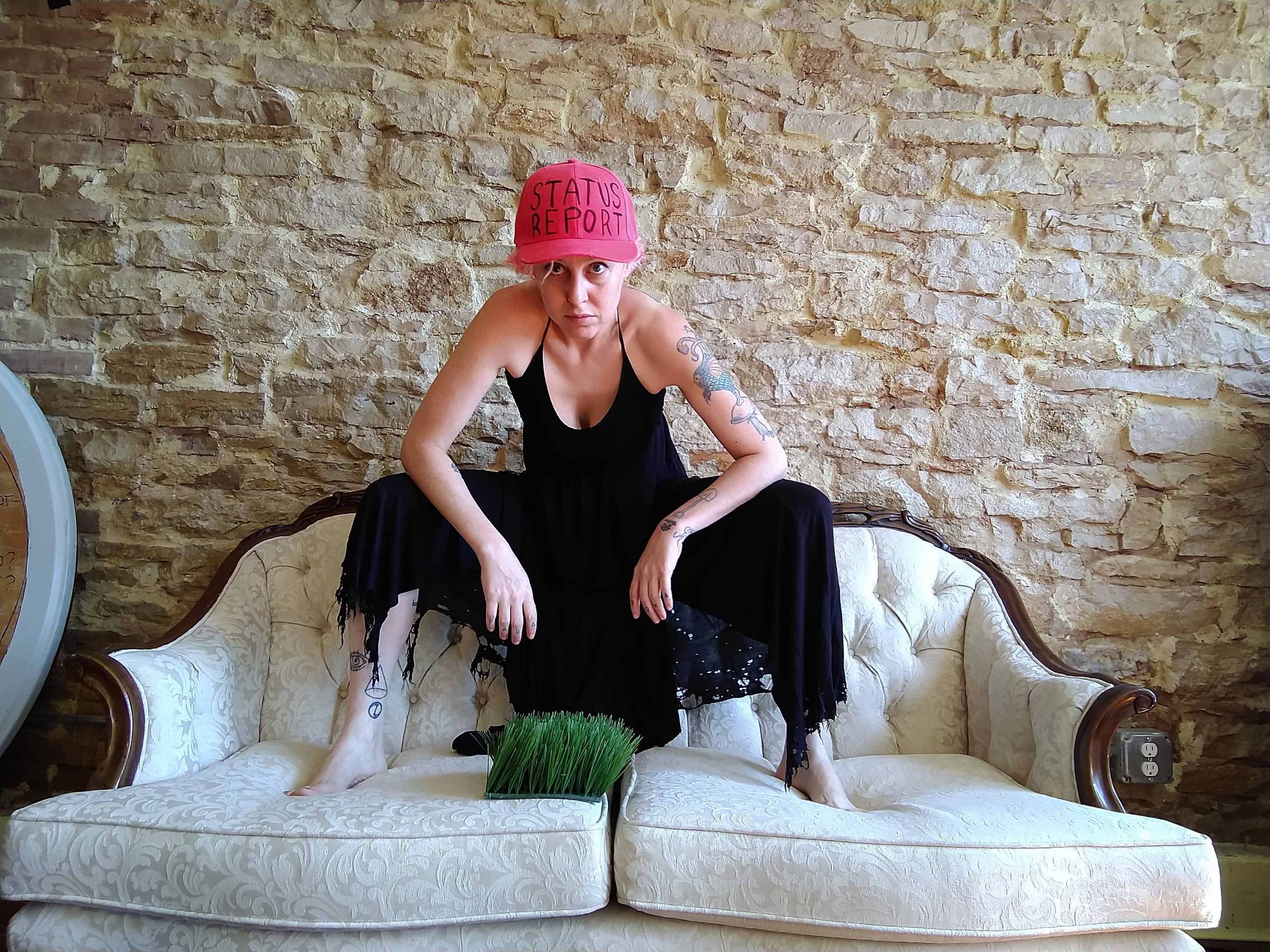 INVERSE Lab, a monthly series at the Momentary, presents artists working in various methodologies of Performance Art. Situated in material, movement, and time-based practices, this series works with artists to demonstrate the vastness of the form.
This time, join us for an online interactive performance with Esther Neff via Zoom.
Status Report
"Stasis" means [1] standing still and [3] the formation of a sedition party. Sewage is tested for traces, many stained pillows are strewn behind retaining walls, and in the doorways of boarded-up businesses. Through this performance, technologic mediums for communication are tested for capacity as participants are invited to provide status reports. The acts of reporting may irritate, soothe, anger, or implore, as the performance absorbs each, ultimately confessing love for the dying world from the seat of an historic cream-colored sofa.
About the Esther Neff
Esther Neff's work involves intentional institutions, temporary collectives, co-operatives, and other forms of performative organization as well as operas, books, conferences, and performance art. Neff is the founder of PPL (Panoply Performance Laboratory) and is currently working as part of MARSH (Materializing & Activating Radical Social Habitus) in St. Louis, MO (Mound City). They are currently a PhD candidate at CUNY Graduate Center.