INVERSE Performance Art Symposium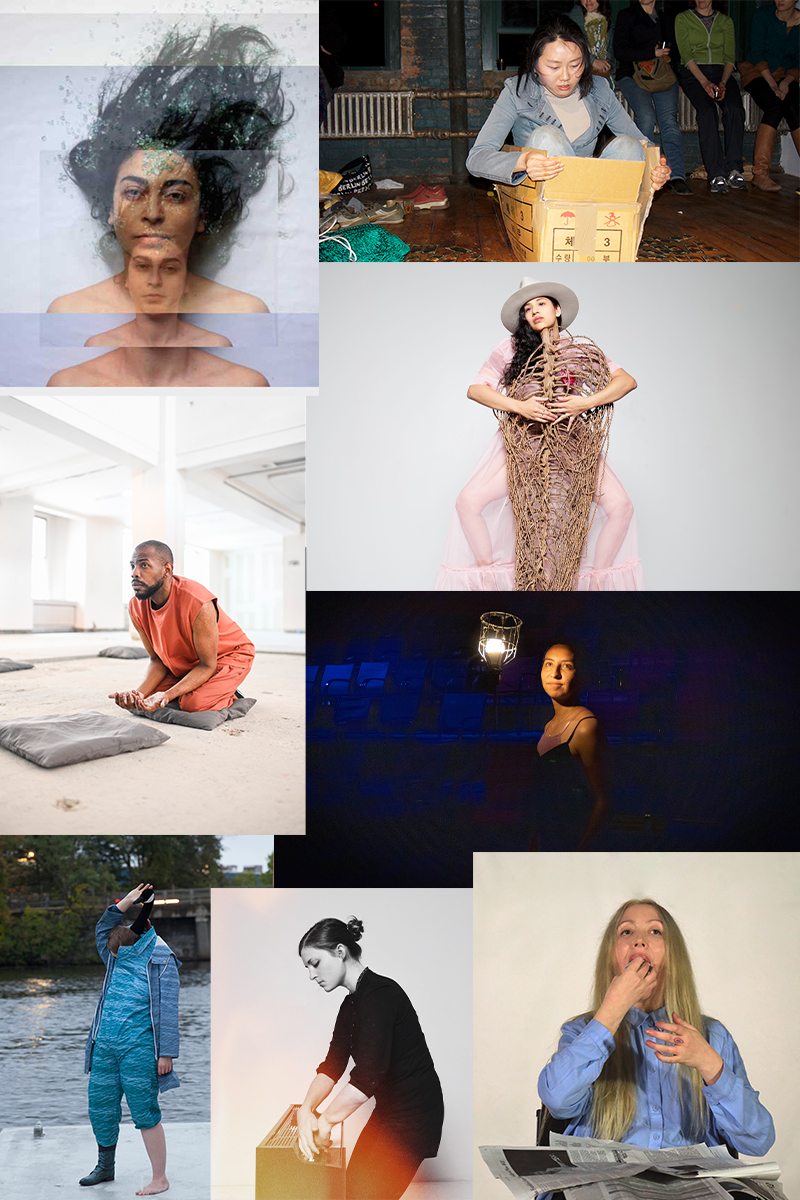 After two years of performing online, INVERSE is back, live and in-person!
Join us December 11 and 12 as we host two days of performance, conversation, and connection. Built on a structure of collaboration and dialogue, the Symposium features solo and group performances by the 2021 artist cohort, composed of eight national and international artists. Artist-led and driven by the issues of the moment, INVERSE gives artists and audiences alike a unique opportunity to explore the expressive and transformative power of Performance Art.
Symposium attendees have access to the total INVERSE experience. You'll be able to explore the full range of live indoor and outdoor performances, attend roundtable discussions led by the artist cohort and curators Emma Saperstein and Cynthia Post Hunt, and enjoy access to intimate performances in the Momentary's RØDE House and Fermentation Hall. Now in its sixth year in Northwest Arkansas and its first year in-person at the Momentary, the 2021 INVERSE Symposium promises to be an experience unlike any other in the region. See you there!
Symposium tickets are $20 ($16 for members), register online or with Guest Services at 479.657.2335 to reserve your spot today.
Symposium tickets include drop-in entry for both days of the event, full performance access, and commemorative INVERSE 2021 tote bag.
ABOUT THE 2021 SYMPOSIUM
The INVERSE Symposium is the culmination of an eight-month online residency with eight national and international performance artists. The 2021 cohort and program were created in direct response to our 2020 year, what we learned, and how we grew, both as a platform and as a community of performance artists.
Designed to support a cohort of artists in their creative practice, the 2021 INVERSE program has been centered around our desire to build and uphold support structures for artists looking for community, critical feedback, and connection. We held out hope that we would be able to meet in person and to create a meaningful in-person gathering for both our artists and audiences.
Each artist in the cohort has a different Performance Art lineage, weaving their own history of ideas, methods, and forms from various genres of artmaking. The cohort is made up of artists coming from traditional artmaking forms of music, theatre, sculpture, photography, and painting, as well as forms of journalism, politics, and activism. Rather than limiting a concept to just one form, these artists are in constant interrogation of material, form, and gesture, resulting in a transdisciplinary, experimental, and often radical approach to the important issues of our moment.
The Symposium is the first time the cohort will come together in person to present a series of performances and conversations directly connected to and resulting from the past eight months.
ABOUT INVERSE
INVERSE is an artist-run, community-supported, inclusive performance art platform co-founded by Momentary Programmer, Theater/Dance Cynthia Post Hunt and Emma Saperstein. INVERSE strives to foster local dialogue about performance art on an international scale and build a community of performance artists and supporters, providing opportunities for performance work to be cultivated in the community. The annual INVERSE Performance Art Festival began in 2016 and has been warmly received in its two host locations: Northwest Arkansas and San Luis Obispo, California.
In 2020, the Momentary hosted the first Virtual INVERSE Performance Art Festival with artists working in material, movement, and time-based practices. The three-day, multi-platform digital festival presented a series of performance works and introductory conversations with artists that explored concepts in our collective 2020 experience, such as shifting identities, intimacy and vulnerability, public and private space in the digital sphere, and activism.
Sponsored by  Whitney Kroenke Silverstein and Nick Silverstein.
Per the CDC's updated guidelines, we are now requiring all guests ages 2 and up and staff to wear a face covering indoors and while attending outdoor programs, except while eating or drinking. Masks will be available upon entry for those who do not have one.