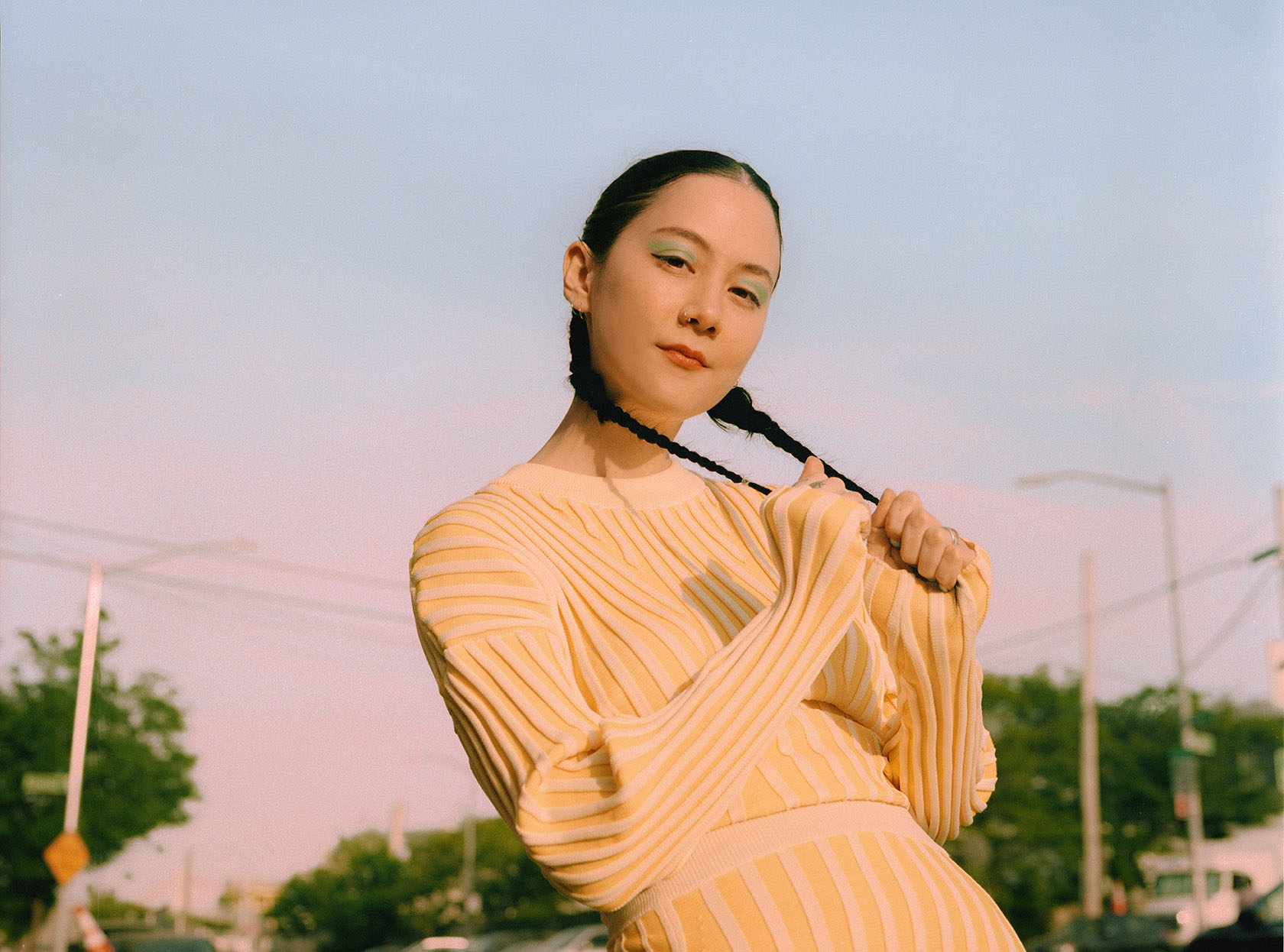 Dive into the technicolor sound of two-time Grammy-nominated indie pop artists Japanese Breakfast. From the optimistic, synth-fueled nostalgia of 2021's Jubilee to the heartfelt melancholy of Psychopomp and Soft Sounds from Another Planet, Japanese Breakfast's Michelle Zauner (author of the bestselling memoir Crying in H Mart), Peter Bradley, Craig Hendrix, and Deven Craige bring the sonic texture and energy of dreampop to the Coca-Cola Stage for one unforgettable night.
Early Bird Pricing
$36 General Admission ($29/members)
$150 Premium**
* Student tickets available to all guests under 17 or those with a valid student ID, presented upon entry.
** Premium tickets include access to a dedicated seating area. Limited quantity.
WHAT TO EXPECT
Prep Time: Arrive early! Doors open at 8 p.m. to give everyone plenty of time to check tickets and IDs and pick your preferred spot on the Momentary Green. Feel free to bring your own lawn chair or blanket and spread out.
Fun Food and Drink: Hungry or thirsty? Enjoy the culinary creations of the Momentary Food Truck and fun beverages from the RØDE Bar before and during the show. No outside food or beverages will be allowed.
ABOUT THE ARTIST
From the moment she began writing her new album, Japanese Breakfast's Michelle Zauner knew that she wanted to call it Jubilee. After all, a jubilee is a celebration of the passage of time—a festival to usher in the hope of a new era in brilliant technicolor. Zauner's first two albums garnered acclaim for the way they grappled with anguish; Psychopomp was written as her mother underwent cancer treatment, while Soft Sounds From Another Planet took the grief she held from her mother's death and used it as a conduit to explore the cosmos. Now, at the start of a new decade, Japanese Breakfast is ready to fight for happiness, an all-too-scarce resource in our seemingly crumbling world.
Jubilee was released by Dead Oceans in June and quickly became one of the most praised albums of 2021, earning a Grammy nomination for "Best Alternative Music Album" alongside the band's Grammy nomination for "Best New Artist."
2021 also saw Zauner release the widely lauded, New York Times Best Selling memoir Crying in H Mart, which she's currently adapting for the screen for MGM's Orion Pictures. Crying in H Mart is an unflinching, powerful memoir about growing up Korean American, losing her mother, and forging her own identity. She also released the original soundtrack to the anticipated video game Sable, which Entertainment Weekly compared to David Bowie's 1977 masterwork Low and Pitchfork said is "a streamlined glimpse into her versatility as a narrative artist."
HEALTH POLICY + ENTRY REQUIREMENTS
We continue to monitor local COVID-19 trends and government health guidance. As of now, proof of COVID-19 vaccination, testing, and masking are not required to attend this show. However, by purchasing tickets to this event, you agree to abide by safety protocols in effect at the time of the event, which may include wearing face covering, providing proof of vaccination status, and/or proof of negative COVID-19 test. Please monitor our website for updates; protocols are subject to change.