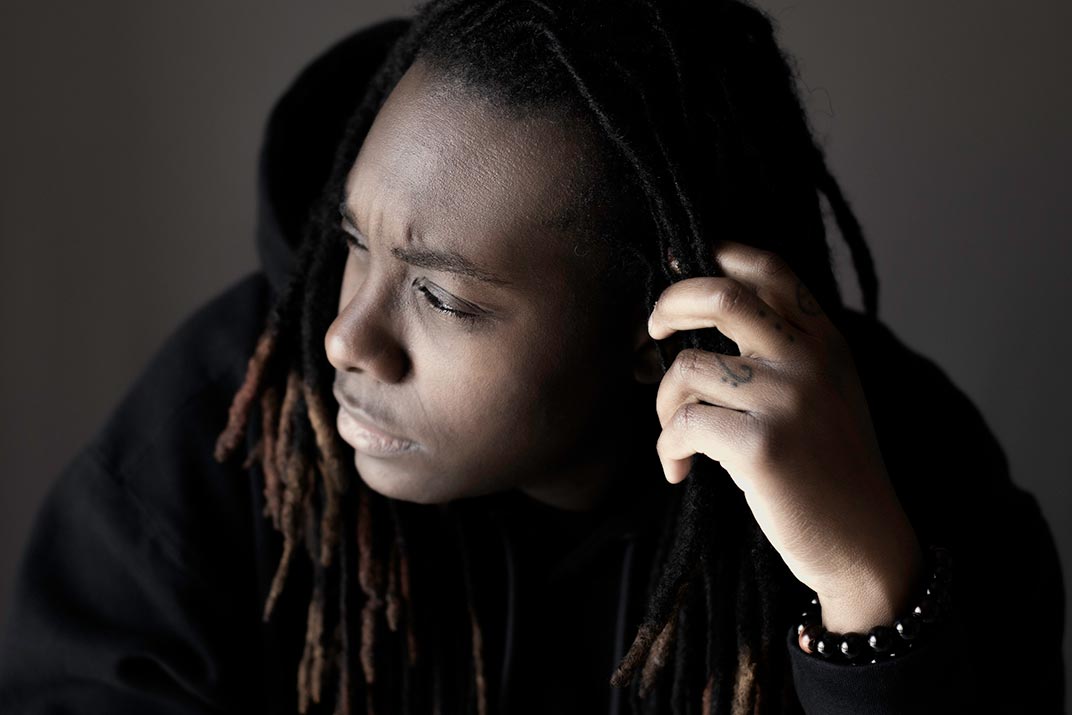 Available online from November 30 until January 3
Jlin is one of the most prominent female producers of the current generation. In response to Nick Cave: Until, Jlin has created three new tracks for the Momentary, available for listening online until the exhibition closes on January 3, 2021. Visitors to the Momentary are encouraged to stream these tracks on their personal devices and headphones while walking through the exhibition.
STATEMENT FROM THE ARTIST
"Each track is based on the statement "Guilty until proven innocent." As a Black person in this matrix, that is our harsh reality. We are victimized on so many levels, and then asked to come up with the solution to "lessen" our demise. Imagine that."
ABOUT JLIN
Jlin grew up in Gary, Indiana, just 20 miles from downtown Chicago.  She began producing music in 2008, and received early attention for her 2011 track "Erotic Heat". Jlin's debut album, Dark Energy, was released in 2015 to critical praise. Her follow-up Black Origami (2017) received further acclaim. Jlin has since also collaborated with Wayne McGregor, Kronos Quartet, Third Coast Percussion, and recently with New York-based choreographer Kyle Abraham.