Juárez-El Paso | El Puente
Join us as we share and celebrate the power of communities in performance! We invite you to gather among artists and thinkers from across America's distinctive cultural landscape as a part of the Live in America Festival.
El Puente is presented by the community of Juárez-El Paso.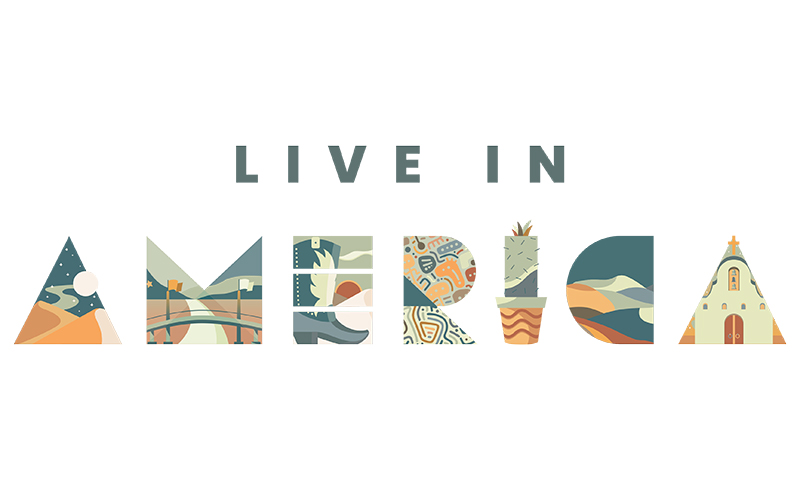 ABOUT El Puente
Exploring the connections and separations that occur in our community, El Puente, or The Bridge, features multidisciplinary, multigenerational, multicultural performers from the Ciudad Juárez, MX-El Paso, US border region. To intimately tell their border story, performers Nancy Green, Telón de Arena, James Magee, Jennifer Burton, David Delgado, Julio Mena, and MC Vera-Z draw from their personal and artistic experiences to create a dialogue—between themselves, their culture, and their audience. A sound piece inspired by the natural, mechanical, and human sounds of our border serves as both a background and connector for spoken word, dance, music, and performance. We invite you to cross this cultural bridge with us in El Puente.
Free, reservation required. Register online or with Guest Services at (479) 657-2335.
Learn more about this program, artists, and the Juárez / El Paso community here.
ABOUT LIVE IN AMERICA
The Live in America Festival is a free, two-week-long festival of live performance and cultural practice featuring more than 300 artists from a diverse array of communities across the US, its territories, and Mexico. Admission is free for all festival events, but reservations are required.
Live in America is a project of Fusebox (Austin, Texas). The 2022 Live in America Festival has been developed in partnership with the Momentary.
Live in America is supported by:
Sarah Simmons | Olivia Tyson | Stella Boyle Smith Trust, Catherine and Michael Mayton, Trustees