Las Vegas | Enter the Night
Join us as we share and celebrate the power of communities in performance! We invite you to gather among artists and thinkers from across America's distinctive cultural landscape as a part of the Live in America Festival.
Enter the Night is presented by the community of Las Vegas.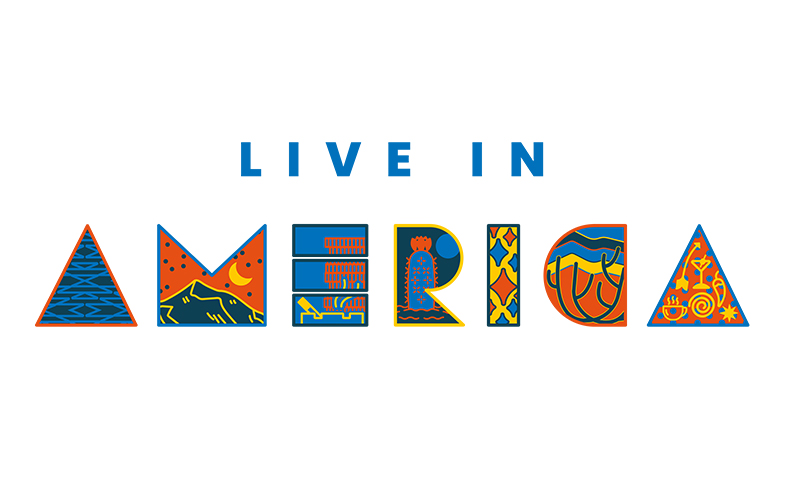 ABOUT Enter the Night
Las Vegas artists, cowboys, clowns, and dancing slot machines serve up an all-you-can-eat spectacle of glitter and dust. Inspired by the city's ongoing cycles of reinvention shaped by the mythos of the American West, Vegas artists push back against romanticized notions of the "heroes" of Western expansion—frontiersmen, prospectors, and casino magnates—to share stories that celebrate rarely told Las Vegas histories, communities, and lived experiences.
Through an immersive installation and performance featuring billboards, neon lights, kitsch, and the desert landscape, Enter the Night reimagines Las Vegas as a stage and space to perform the freest version of oneself in the midst of a chaotic world. This interactive experience will culminate in an outdoor family barbeque you can bet on.
Free, reservation required. Register online or with Guest Services at (479) 657-2335.
Learn more about this program, artists, and the Las Vegas community here.
ABOUT LIVE IN AMERICA
The Live in America Festival is a free, two-week-long festival of live performance and cultural practice featuring more than 300 artists from a diverse array of communities across the US, its territories, and Mexico. Admission is free for all festival events, but reservations are required.
Live in America is a project of Fusebox (Austin, Texas). The 2021 Live in America Festival has been developed in partnership with the Momentary.
Live in America is supported by:
Sarah Simmons | Olivia Tyson | Stella Boyle Smith Trust, Catherine and Michael Mayton, Trustees